New Live Hotmail Ad Site: I Can Has Funny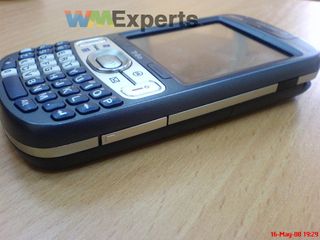 The new launch of Hotmail wouldn't normally be a big deal, but for Windows Mobile 6 users it just might be - the "New Live Hotmail" offers free push email and other OTA syncing for personal use. That's actually pretty exciting to me, as it means I can get my business email pushed out via Exchange and my personal email pushed out via Hotmail (that is, if I want to change my personal email address yet again).
In any case, Microsoft's new online-only ads (the pictured one has a half-second of possibly NSFW groaning, FYI) are funny and well-made. They highlight the new features of the updated Hotmail webpage, mainly by playing on the "Male/Mail" pun. Ars Technica (opens in new tab) linked them awhile ago, but the site is just now working properly for me.
(Forgive my attempt at kitty pidgin in the title. Just trying desperately to stay hip and cool here at WMExperts.)
Read: Windows Live Hotmail
Windows Central Newsletter
Get the best of Windows Central in your inbox, every day!
Support of the Lou Zhu, Lou Zhu worked hard
Signature--------------------------------------------------------------------------------------------------------------------
Nothing is impossible for a willing heart.
ugg bailey button
ugg classic cardy