New Nokia accessories launched in India to enhance the Lumia experience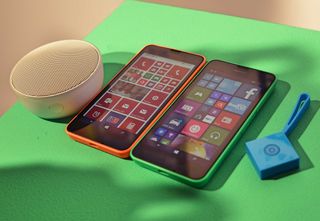 Along with the launch of Nokia Lumia 630 in India, Microsoft also announced the launch of a couple of new Nokia accessories to enhance your Lumia experience.
The Treasure Tag will be available in select stores across India from May 31 at an MRP of INR 2,099 and the Mini Speaker will start selling in the last week of June at an MRP of INR 5,499.
Treasure Tag
Treasure Tag WS-2 uses sensors to keep track of valuables like keys, wallet, or bags. The size of a matchbox, the Treasure tag is a neat accessory that along with a Windows Phone device, will alert users when they are separated from their precious items.
Measuring in at just 30x30x10mm – the size of a match box – and weighing in at just 13g, the Treasure Tag is a very useful accessory for people that are forever rummaging in their bag for their lost wallets or phone. When you plan to leave your bag, and the tag, at home, just deactivate the tag by a long press or simply mute the alarm.
The Treasure Tag has a battery life of a standard replaceable coin cell type, and will last for 6 months without requiring a charge or change. The operating range of the tag is about 40 meters.
Nokia Bluetooth Mini Speaker
Weighing in at just 180g (roughly the size of an apple), the new portable Bluetooth mini speaker MD-12 is a pocket-sized powerhouse that can fill a room with sound and offers 15 hours of playback.
The Nokia Bluetooth Mini Speaker has a built-in vibrating actuator on the base which allows low frequencies to be created when placed on most surfaces, especially hard ones, delivering a surprising amount of bass for such a compact speaker.
The speaker is a neat companion for a frequent traveler and doubles up as the perfect speakerphone so you can work on the go and comes in bright colors of yellow, green, orange, and white.
Get the Windows Central Newsletter
All the latest news, reviews, and guides for Windows and Xbox diehards.