Xbox App on PC receives upgrade to stream console games via Xbox Remote Play
Microsoft is taking Xbox Cloud Gaming to the next level.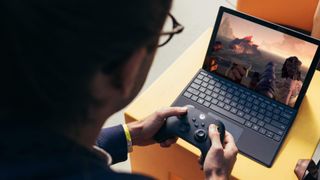 (Image credit: Microsoft)
What you need to know
Xbox Cloud Gaming is Microsoft's cloud service that allows Xbox consoles games to be played on any device that supports it.
Microsoft has just announced new updates for the Xbox App on PC, enabling it to stream Xbox consoles directly from the console or the cloud.
Microsoft has been working diligently these past few years on a project that aims to allow Xbox users to play their favorite games no matter where they are in the world. Xbox Cloud Gaming allows users to play Xbox consoles on mobile devices such as iPhones, iPads, and Windows Devices so gamers can play Xbox games on the go.
Today, Microsoft has announced it will be taking that concept a step further by updating the Xbox App on Windows 10 PCs (opens in new tab) with the ability to stream Xbox Game Pass games on PC. This way, Xbox users can now play their library of console games on various Windows 10 PCs, even if they don't have the minimum spec requirements to run certain games. This update will be available for Xbox Game Pass Ultimate subscribers in 22 countries. Now, these gamers will be able to stream the best Xbox games on both mobile and PC devices whilst taking advantage of Xbox Game Pass's features.
Microsoft also said that it'll allow users to use Xbox Remote Play to play games from console, including the Xbox One, on the PC starting today. Aside from enabling PC devices to stream console games via the cloud and consoles. The Xbox Remote Play feature will be seeing technical upgrades like improved stability, the ability to stream games at 1080p and 60 FPS, and being able to play certain Xbox 360 and Xbox Original titles. Be sure to download this new update and experience the next stage of Xbox Cloud Gaming.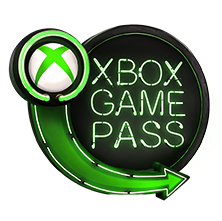 The best deals in modern gaming
(opens in new tab)
Get your hands on a mountain of games for a nominal price

Make the most out of Microsoft's subscription-based services with Xbox Game Pass Ultimate. For just a small monthly fee, Xbox Game Pass Ultimate will let you play and download some of the greatest games in the Xbox library while adding in the store discounts and online privileges of Xbox Live Gold.
Alexander Cope is a writer for Windows Central and iMore that has been gaming since the 16-bit era.
I've been able to Console Stream via Remote Play since they rolled out Cloud Streaming to the Xbox App over a month ago. Is this new to regions outside the U.S. or something?

It was just for Insiders before, now it's open to anyone who has Xbox Game Pass Ultimate.

Wow, that's amazing! Now I can stream my console from my PC... Again. Maybe next time don't replace your PC app with one that only includes half the functionality and then expect people to get excited when you drip feed back features that we were using years ago. That being said the Game Pass update is actually worth it, the other one, not so much.

And Game Pass Cloud Streaming still isn't available in Australia, awesome.

Exactly and while there at it bring back LFG from the app
Windows Central Newsletter
Thank you for signing up to Windows Central. You will receive a verification email shortly.
There was a problem. Please refresh the page and try again.