Next Final Fantasy 14 (FFXIV) 'Letter from the Producer' stream to air Feb. 18
The next big update on Final Fantasy XIV: Endwalker arrives in February.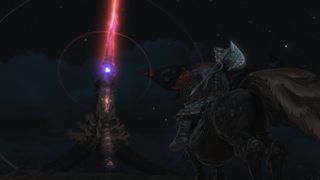 (Image credit: Windows Central)
What you need to know
The "Letter from the Producer" is a Final Fantasy XIV-centric news livestream hosted by game director and producer Naoki Yoshida.
This livestream provides news updates on Square Enix's popular MMORPG, Final Fantasy XIV, and showcases previews of upcoming content for the game.
Square Enix has announced the next Letter From the Producer livestream will be broadcast on YouTube, Niconico, and Twitch on Feb 19, 2022.
A few weeks ago, Final Fantasy XIV game director, Naoki Yoshida, stated that the next news update live stream for Square Enix's critically-acclaimed MMORPG, Final Fantasy XIV, will arrive sometime in February. Square Enix has now confirmed a slated date and time for the broadcast, with the next Letter from the Producer livestream scheduled for Feb 18, 2022 at 6 p.m. (PST) / Feb 18, 2022 at 9 p.m. (ET) / Feb. 19, 2022 at 2 a.m. (GMT) / Feb 19, 2022 at 1 p.m. (AEDT). The broadcast will air on Final Fantasy XIV's official YouTube, Niconico, and Twitch channels, complete with live interpretations between Japanese to English.
The Letter from the Producer is a video podcast where the developers of Final Fantasy XIV announce news for the MMORPG, show off previews of future content updates, and acknowledge feedback from fans. According to Square Enix, this episode promises to discuss plans for the next ten years of Final Fantasy XIV and host a Q&A session where they will answer questions from the FFXIV forums regarding Final Fantasy XIV: Endwalker.
What burning questions from the fanbase will Naoki Yoshida and his team have to answer and will there be any sneak peeks at Endwalker's upcoming Patch 6.1 update during this live stream, such as the next part of the Pandaemonium Raid? We'll find out later this month as the next big chapter of Final Fantasy XIV: Endwalker fast approaches.
Tales of loss, fire and faith
Final Fantasy XIV: Endwalker
The time has come to forestall The Final Days.

After ten long years, the on-going war between the forces of Hydaelyn and Zodiark will be drawing to a dramatic finale in Final Fantasy XIV: Endwalker. The world is teetering at the edge of oblivion and only you and your friends are only ones that can save it from total destruction. Learn how to wield the new Reaper and Sage Jobs, discover uncharted lands, and take a stand against the cataclysmic event known as "The Final Days."
Alexander Cope is a writer for Windows Central and iMore that has been gaming since the 16-bit era.
"Please don't play our game, we don't have enough resources to run it. Sincerely, those friends of Sony".
Windows Central Newsletter
Thank you for signing up to Windows Central. You will receive a verification email shortly.
There was a problem. Please refresh the page and try again.