NHL 16 free trial now available for Xbox One owners via EA Access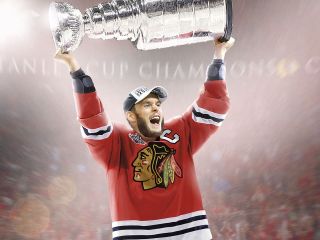 Xbox One console owners can once again get a free preview of an upcoming game from Electronic Arts before it is released. This time, members of the EA Access service can download and play a free trial of NHL 16 from EA Sports before the full version of the pro hockey game comes out on September 15.
EA says:
EA Access also allows Xbox One owners to play a growing number of full Electronic Arts games for as much as they want on the Xbox One for the price of $4.99 a month or $29.99 for a year.
Check out the disc version of NHL 16 for the Xbox One at Amazon (opens in new tab) ($59.88)
Source: EA
Windows Central Newsletter
Get the best of Windows Central in your inbox, every day!
How about bringing NHL back to the PC. I am still pissed at EA for abandoning PC NHL fans since 2009.

I need EA Access. It's a good deal.

Ea access is a great deal. If I had more time and less of a backlog I'd be all over that like Mama June on a dead skunk.

Played a game, not impressed unfortunately, not that the game actually plays bad, but it just seems exactly like NHL 15...even the FMV intro for the game I played was the same

That should be nothing new EA often recycles stuff in NHL games and just updates the rosters. When they were still on PC, since NHL 05 to NHL 09 all they did was update rosters, and then they shut it down alltogether on PC.

Are you kidding....if you are a true hockey fan you will notice the tons of small things that really add up.... this has to be the best Nhl experience you can get for a video game... but they did carry over the menu music from last year....I can see how that can fool shallow people into thinking the whole thing is the same....

Where's Patrick Kane, oh wait.... that's right.

These games were better on the 360. Doesn't feel right. Computer AI and character animation has lag. Not good for a fast pace sport.