No new Xbox Windows Phone game for the New Year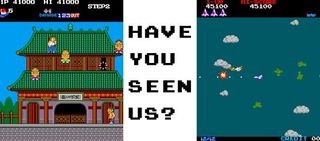 It's easier to criticize than compliment. Things we dislike stick out like a sore thumb. Also, I'm not too fond of sore thumbs! As you can tell, it's time for some bad news and hand wringing. That's because it looks like we won't get either a new Xbox Windows Phone release or even a Deal of the Week to ring in the New Year.
Mum's the word
First, let me just say that Microsoft didn't actually tell us that there won't be a new release or sale this week. But that's indicative of a larger overall problem: all of our PR contacts took the week off, so nobody at Microsoft told anyone in the press about the bad news. For quite a while now, Microsoft has chosen not to announce new Xbox WP releases more than one or two days in advance. If nobody's in the office come Monday or Tuesday, that means we just don't get word about Wednesday's plans. Wouldn't it be better to deliver the bad news quickly instead of making everyone wait until Wednesday to be disappointed?
Bad habits
Photo courtesy of Tokyo Freak
Public relations woes aside, the lack of a new game release is the greater tragedy. Since November, we've already endured three weeks with no Xbox WP release. Today marks an alarming four weeks without a new game in six weeks' time. If that happened on Xbox 360, people would call Xbox Live Arcade dead!
Maybe Microsoft and third party developers actually have bunches of Windows Phone 8 games in development but they're just not ready yet. The lack of readiness surely stems from the WP8 SDK releasing so dangerously late in 2012. As a result, nobody but Rovio (who likely had early access) has had time to make WP8 games.
Still, this is the kind of situation that the Xbox WP portfolio planner should have anticipated. Maybe there can't be a release every single week given Windows Phone's minority status in the smartphone market. But release-free weeks need to be spread out way, way more than in the last two months. Right now it looks like Xbox WP games are just an afterthought to the platform creator.
Game Room reminder
Maybe the big MS has forgotten about a couple of completed games they've had sitting on the shelf that actually could have been released during some of these dry weeks. That's right, it's time to remind everybody about Shao-Lin's Road and Time Pilot!
Back in January of 2011, Microsoft announced a batch of 6 Game Room titles – classic games made playable on Windows Phone via emulation. Four out of the six came out, while Konami's Shao-Lin's Road and Time Pilot never did. All of these games are simply ROMs running on an emulator. We know the unreleased titles are done because we played them at CES a full year ago. They might have relatively limited appeal, though in my opinion they're better than the four published games. More importantly, by actually releasing either title this week, Microsoft would at least be pleasing somebody. A week with no release pleases nobody – except maybe Apple and Google.
Time for optimism?
Let's hope that the rest of the year bodes better for Xbox on Windows Phone than this week. If you need a new game right now, remember that Pac-Man and Galaga Championship Edition DX are both still on sale for a dollar. And don't forget to check out our Best Xbox Games of 2012 for more buying ideas!
Update: Microsoft responded and let us know that there definitely won't be a release or Deal this week.
Windows Central Newsletter
Get the best of Windows Central in in your inbox, every day!
Paul Acevedo is the Games Editor at Windows Central. A lifelong gamer, he has written about videogames for over 15 years and reviewed over 350 games for our site. Follow him on Twitter @PaulRAcevedo. Don't hate. Appreciate!
What will Paul do when there's no more Xbox games to review? What will happen to all the papercrafts?

Ha ha! :) The papercrafts pretty much died when they stopped announcing games more than a week in advance. The current announcement/release schedule doesn't give me time to do them any more. But yeah, I might have to get desperate and start playing indie games!

Yup I started playing indies for the first time due to the drought of Xbox games (mostly Where's My Water).

Still have Angry Birds SW on my phone like an idiot waiting for Hoth levels that will never come.

Prediction: Where's My Water will become an Xbox Live game and people who purchased the current version will be left out in the cold.

I wouldn't hold my breath for that. :)

Why not? Happened with Alpha Jax and Doogle God. Seems like there were a few other games this happened with too.

there are some great indie titles! But despite that I am super bummed no dotw nor new "holiday" games promised. Having little time to play my Xbox or consoles my phone is my best gaming alternative...and 3ds

Looking at all my past comments (mostly negative), I feel like a some sort of apple fanboy now who has infiltraited into wpcentral.
Because there is not a single good thing I could tell about WP recently, from portico, to no games, to no photosynth, etc.

I know what you mean. I switch back and forth between a Lumia 920 and a Nexus 4. I really wish I could just stick with the Lumia full-time but there are too many things that Microsoft seems to be dropping the ball on. The lack of Photosynth for WP8 is inexcusable since it's their own application and they have a supported version available for iOS devices. I'm also annoyed by so many other WP7 apps and games that are still missing from WP8.

I've been waiting and saving up my Bing Rewards points for Windows Phone Store credits and have had nothing to spend them on for weeks. All this promise of Xbox on Windows Phone and the gaming situation is still pretty amateur at best.
Microsoft, we need good games...please!

They had a sale on WP games in Dec... It was a good time to get them, if you didn't already

"Right now it looks like Xbox WP games are just an afterthought to the platform creator." This is something that should be obvious to anyone. In 2+ years MS has managed to develop only a handful of new IPs for WP, The Harvest, Birds and Beaks and maybe a few others. If MS cant be bothered to support their own platform why do we expect 3rd parties to be any better?

Forgive me for nit picking but... your article would be more understandable if you would word it differently. Xbox games for Windows Phone or Xbox for Windows Phone would make more sence.Your title made it appear that there was an Xbox phone! I didn't understand what you were talking about until I had read half the article. Also, spell check? :-)

If you're going to correct someone for spelling, then perhaps learn how to spell "sense".

No worries. I have to work within a certain word limit, and I think people generally understand the expression Xbox Windows Phone means Xbox Games for Windows Phone. But I adjusted the headline slightly to make it more clear.

Sting out like a sore thumb?

I'm shocked MS didn't have at least a good 10-15 WP8 titles available at WP8 launch. And it's now been about a month and the only WP8 games we have are Angry Birds SW and Space which look and play no better than on WP7. MS bragged about the types of games WP8 can run but when are we actually going to start seeing what these new phones are capable of? And on top of that, some of the best looking games on WP7 are still no longer available on WP8! I feel like a phone that brands itself under the XBOX product line you'd think we see some real worthy looking games by now. Feeling a little dissapointed so far.
On a side note I'm even hesitant to play most XBOX games with still no solution to backing up saved games. Nothing more irritating than devoting time to unlocking levels only to having to re-do them all again when you have to do a hard reset against your will or a phone upgrade.

We still have to wait until the game engines are released for developers to use before we will get a lot of these games.

I really don't understand what Microsoft does sometimes. They just came out with a new phone; there is a huge potential there for mobile gaming. Between the lack of new releases and Wordament going to iOS with achievements, it is like someone there is determined to sink the WP ship. Or maybe they don't realize that having quality games with achievements can help drive phone sales.
Paul, are you guys going to CES this year? Maybe there will be a presentation with new games?

Not too surprising, for a lot (like me) today is actually the first day back to work. I do hope the guys at MS are able to churn something out for next week though, and hopefully DotW is back too.

Thanks for calling it out, they need to put more towards windows phone gaming. It's a selling point with a ton of potential, but it seems as if little effort is being devoted to it. I backed WP7 and now WP8 not for what was out at the time but the promise and potential it showed. So far, the results have been mediocre.

The wp8 SDK was released rather late. Not a good decision. Follow that up with how long it takes to test and certify, etc. Wait may be a bit longer.

This has to be the only thing that worries me about Microsoft and that is Microsoft lol! I can't shake this feeling that I was promised a lot more then I got and am still getting.

What happened to the nokia/ea games? We've had 4 out of the 12 so far!

I dunno, we've had: Mirror's Edge The Game of Life Trivial Pursuit Risk Jet Set Go Parking Mania Spy Mouse iBomber Defense I'd say they're doing pretty good so far, other than some of the games not working on WP8 and their general bugginess.

Between money and the inability to backup my gamesaves, new games are the least of my concerns right now.
Windows Central Newsletter
Thank you for signing up to Windows Central. You will receive a verification email shortly.
There was a problem. Please refresh the page and try again.