Nokia details updates for Lumia 920, Lumia 820 and Lumia 620 Windows Phones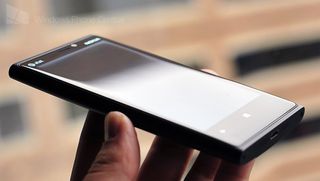 Microsoft's not the only company pushing out updates for Windows Phones, Nokia will also be introducing new software for the Lumia 920 and Lumia 820. The new version (reported as 1232.5957.1308.00xx) includes further performance and stability improvements for supported hardware, as well as enhancements to the display during a call and with automatic brightness adjustment. The Lumia 620 is also receiving some love too.
The Lumia 620 will receive an update (also in the pipeline - 1030.6407.1308.00xx), which will include improved touch behaviour and enhancements to system stability and camera image quality, such as corrected camera exposure when flash is used in bright conditions.
When can consumers look to receive said updates? It's noted that Nokia has started to deliver both updates now, so be sure to remain alert to notifications.
Source: Nokia; thanks to everyone who tipped us!
Rich Edmonds is Senior Editor of PC hardware at Windows Central, covering everything related to PC components and NAS. He's been involved in technology for more than a decade and knows a thing or two about the magic inside a PC chassis. You can follow him over on Twitter at @RichEdmonds.
When will the Update be available?

Nokia is just great, best in Smart Phone Market, nobody gives so much passion.

Do you people read the article or just comment?

" It's noted that Nokia has started to deliver both updates now, so be sure to remain alert to notifications"

In his defense, I also tuned out in the 620 paragraph. The last couple sentences could've been a separate paragraph as it pertained to all models.

Its much more simpler than that. I'm assuming that derDaniel, as well as most people here have a 920. Because of this, most people here probably only read the first paragraph because thats the phone that they have and they saw that the second paragraph was going to be about the 620, a phone they did not have. Because of this, he, and some people, read only the first paragraph because it directly affects them whereas the 620 does not affect them. To solve the problem, all that needs to happen is that the update date needs to be seperated to a new paragraph so that those who tuned out to the 620 would tune back in and read the date.

Indeed. Apologies for the confusion, folks! Article updated.

read the article, last line

"We are starting to deliver the latest software on new Lumia 920, Lumia 820 and Lumia 620 smartphones now. Current users of these smartphones will be receiving the updates to their phones later" you guys should read the sources from time to time. DerDaniels question is absolutely reasonable....

Exactly what I was thinking lol they're issuing the update to new lumias and were gonna get the update SOON NOT NOW...

Cool, do we have an ETA or a link to source?

It says rolling out now in the article.

It said there starting to deliver the update now.

Will it fix some bugs in camera? (you know what I mean)

I don't know what you mean.

I mean like how the 920 isn't very sharp, and it could perform better in daylight.

The part where everything is a blurry mess and textures are muddy. The daylight performance is really quite poor on the 920. It has no sharpness to it at all.

I don't generally take pictures outside, but I've had no blurry mess or muddy textures elsewhere. If I allow the camera to focus appropriately, and have a decently steady hand, I get a very clear, crisp picture every time with the 3 920's in my house.

No can u tell us what u mean

I think he means "improve". There arn't any bugs

What if he is an entomologist and works around bugs all day? It's possible they could have gotten inside.

just like the dust in the front camera area...

There are already Tardigrades around the sensors, so, yes, there could be bugs in the camera :D

I possibly know what he means...
My L820, when using flash in dark conditions, takes really dark pictures, wo matter what the settings are.
Maybe its my phone, who knows. I have already sent it for service regarding the "other side cannot hear me" matter, and noted this camera behaviour as well.

Does it look like that when you view it from another device? Because the cbd could be the reason.

I transfered the pics to my PC, and they still look dark.
Here's a sample I just found on my HDD. Maybe taking pictures of a bright colour object using flash confuses the camera. The picture is supposed to be that of a lemon with 0 light.
https://skydrive.live.com/redir?resid=D822DDD702187E1F!589&authkey=!AJ7ua554M_8uh0U


We were just looking for a lemon photographer.

If you are using auto flash, switch to flash on mode. I have seen similar behaviour on my 920 where the flash refuses to light up fully when shining on very close objects. It could be just me, but I love it. It means that none of my flash pics are blown out by an overdose of flash.
That being said the ones i shoot come out slightly brighter and much more sharper than that image:
http://www.flickr.com/photos/91328332@N07/8462543934/


hi dear i have with my lumia 820 " other side can't hear me" can u help me whether its an hardware r software issue...........?

It could be the network too and usually is. Try a different SIM.

check if the light is actually able to reflect on something. In a wide open field for example you wn't getmuch light back.

Hi dear im also having the same as "other side can't hear me" do u know whether its a software or hardware or software issue

It seems that this issue does not occur to all L820 owners and, since I performed a hard-reset and the problem was still there, I sent it back to Nokia to check it.
I have a tip for you: when I gave it to Nokia Care and described the problem, the guy told me that the unit will be replaced (without investigating the matter any more), so maybe they already know that it is a hardware issue.
Who knows...

What about your camera settings? ISO? scene? Flash? White balance and exposure value? I found after messing with some camera settings on my friends Lumia 810 that I could get very well lit photos

I discovered this on the 920 yesterday. I was able to get an excellent picture by manually settings the exposure high and ISO low. Try an overexposure of 3 and ISO 100.

does this really roll out today? Other sites reported soon.... did anybody get an actual notification?

Nice, but there's no portico in T-Mobile Hungary either. What do you think is it worth to flash it up? Is flashing can couse serious damage, if i do something wrong? I think this is much different from android, where if i do something wrong just wipe and clean things and the problem solved.

Nothing for the 822? Redheaded stepchild, pun intended. Lol

I hope when they refer to the 820, they also mean the other variants as well.... 810 and 822?

They mention Lumia 820 because its the global version. 822 and 810 are just small variants for one carrier that will get the udpate when teh carrier accepts them.

The 822 is not a small variant. It is over 20% of the entire Windows Phone population (not just WP8), even more than the 920 according to the last report. You are right though, seeing how long it took to get GDR1, it will be awhile before they get to the 822.

"enhancements to the display during a call and with automatic brightness adjustment." will it fix the proximity sensor issue or i am being too optimistic? :/

If the proximity sensor problem is an issue with dust getting in how can a software change possibly fix it?

I think he is just talking about different auto brightness behavior from the phone.

I have been having problems with this lately too. After a call my phone screen won't turn back on even after pressing the power button, it seems confused about when my face is against the phone or not.

Me too, often mine will flicker back and forth but a couple times had to force shutdown the phone.

Weird, as it wasn't a problem until recently. I however just shot some air can in there and cleared out the dust but I am almost certain the camera doesn't detect the face, right?

Could be possible to adjust the sensitivity in the software. Maybe. If not then we could perhaps hope for a toggle to turn the proximity sensor off altogether. I was thinking that since Nokia won't yet officially acknowledge that the problem exists, they are perhaps holding back for a possible software fix they could do to make many of the cases go away before they have to recall a few hundred thousand phones for service. Well, that's just speculation of course, based on nothing. :)

I had to exchange my first 920 for this reason, dusting eventually stopped working.

I had an software update last week with Orange/EE nokia L920.
Wonder if I will get this one or what? I now get quick reply when someone is calling me and I can't take the call. Is this something new or has everyone already received this feature? Hah

The text to reply feature was included in the Portico OS update a few weeks back. These updates are firmware not os updates.

Where is it noted. I need this to solve my 3G issues...

I hope this fixes the hang-up-on-call-with-my-face bug, which is closely related to the actuate-speakerphone-with-my-face glitch.

Strangely enough. If i use my phone on my right hear. it hands up the call/puts the call on speaker all the time.

If i use the phone on my left ear, it works fine.

the proximity sensor is slightly more to the right of the phone, that could make a difference, how big are Your ears? ;)

Well it is pretty obvious to me that you must be holding it wrong.

I have the exact problem. I also accidently end the call prematurely when using on the right side.

navifirm is starting to show some .1308 builds for RM-820 devices. looks like rogers, no ATT

I'm not sure that's relevant to this point. The stability fixes are definitely needed and aren't anywhere near as big an issue on the HTC and Samsung devices which are a lot more stable than the Lumia range.

Does it include the option to clear the cache from the "other" folder?

This is a Nokia update, not a Windows Phone update.....so no.

It does for Nokia phones at least, the storage checker app is available now and also it appears that 'other storage' is behaving much better now. clearing it is also easy ..

I dont know what is this 'Storage Checker' app which you are saying is available now?? I cant find it on my list of nokia published apps.. Can you please give us the link to this app?

Its not an app rather its an option in the settings and its included in the software update.

This is all positive, but when are they bringing bluetooth 4.0?

What exactly are you talking about? Most Windows Phones already have Bluetooth 4.0, and those that don't probably never will (Lumia 620) as their chips are probably not certified for 4.0

The 920 is only bluetooth 3.0

My bad, the spec sheet I had looked at said 4.0, checked nokia's site and it is indeed 3.0.
Edit: It looks like while the 920 shipped with 3.0, it has since been certified for 4.0, perhaps an update will add it in. source: http://www.neowin.net/news/lumia-920-and-820-get-bluetooth-40-certification

Stop asking dumb ass questions. Read the damn articles and wait. Ask Nokia and Microsoft. Oh you cant huh, exactly. Your mom might have answers to all your crazy questions. Will it fix.. Geez

Smart ass questions are still allowed.

Most of the questions reminds me of people at a work meeting when its time to go home. Dumb questions just for the sake of asking a question.

Who said sarcasm is not allowed?

I just got my Lumia 620 this morning and couldnt be more happy....amazing phone! And Nokia allways finetuning their products

Checked, but still unable to download the new firmware from NavFirm in India :( it fails at 236MB.

Im excited about this update! Great news :)

I have problem while receiving r making a call "other side can't hear me" with my lumia 820 can anyone help whether its an hardware or software problem

no while directly speaking thro handset im facing this problem

I'd say that either there is an issue with your mic, and the phone needs to be repaired/replaced, or it is an issue with the other person's handset if this is only happening with one person.

I hope it fixes the issue on the Lumia 920 restarting on its own. I have had my phone shut down on its own numerous times and the only way to restart it is to hold the down volume button and power button for 10 seconds.

Maybe you have a hardware issue, my 920 has never restarted on its own.

same here. my launch 920 hasn't suffered a single unexpected or uncommanded reboot since i got it.

I just ant my new 920 to Nokia for a warranty repair for this same exact problem. They didn't have any ways to fix it without me sending it in. Maybe wait till you see if this update helps before sending yours in though

I have this issue too, but only since I sent it back to Nokia to be fixed for a hard reset loop. They put the portico fw on and ever since my L920 has been shutting off randomly. I'm gonna wait for this and the first ms update to see if it gets resolved before I send my phone off on another 2 week journey!!

If your phone is shutting down randomly, please exchange it, i had the same problem with my lumia 920, exchanged it for a new one, no issues since. I am on AT&T don't see this update yet.

Can somebody explain what is difference between OS Version (currently 8.0.10211.204 for Lumia 920 on AT&T) and Firmware revision number (currently 1232.5951.1249.0001 for Lumia 920 on AT&T). For an average consumer these version numbers are quite confusing. The main reason I ask I would like to understand who controls which portions/features of the software on the phone.

OS Version is for Microsoft Windows Phone 8, the operating system.
Firmware Version is the Nokia mix-up-support software.
For the same OS Version, you can receive various number of Firmware updates, which will possibly include Nokia bug-fixing rectifications...

Thanks @kostas_12ldb. Is there a place where somebody has clearly oulined the differences? Once again, we keep hearing MS is releasing updates, Nokia is also releasing updates. For a consumer all this really means, something is improved and/or fixed. I think for all us who own Lumia 920 or any other Nokia WP8 phone, it would help to know little more details on who fixes what. the same will help to notify issues to the respective parties.

Since no one has asked already, when will we get the update? :P

Can't wait to see the performance it brings.

Any idea if this will fix what I decided to call the spinning cogs of death? Tried to do a factory reset on my first 920 and 12 hours later the cogs were still spinning so I took it back to AT&T and got a new one. Then my new one kept randomly shutting off so its with Nokia for a warranty repair right now. I love the phone and the OS but this is nuts.

Just looked on Navifirm and apart from Att you can download just about any other Rom, wtf Att don't pull a Verizon on us

Please fix 'other', please fix 'other', please fix 'other', please fix 'other', please fix 'other', please fix 'other', please fix 'other', please fix 'other', please fix 'other', please fix 'other', please fix 'other', please fix 'other'
*rocks gently back and forth on chair staring into the abyss*

This is a firmware update, not an OS update. In other words... that won't happen with any Nokia update.

That's not necessarily true. Nokia has and has demo'd a "Storage Check" app that required a firmware upgrade before we users can use it.

That is an app and while it may work, is more of a workaround and not necessarily a long term fix, especially for WP users that don't own Lumia's. The other storage apparently will be fixed in the next OS wide update. Also from what I understand, the app just changes the way the storage allocation is showed to the user, and allows you to manually delete temporary files instead of giving the option to clear the 'other' section or fix the issue altogether.

I'll take that for now. The temp files is a large part of the problem. It seems to make temp large temp files when you auto upload pics to Skydrive that don't go away. Also, just KNOWING that my email is taking up too much space might alert me to tweak my on-device storage. This app will be a big improvement for me.

Wait how to update? Settings > phone update ?

Yea. But the update might not be available yet

Any love for the Lumia 810?

I think I did receive an update on my 810. Just to confirm what is your firmware version?

Stupid question maybe but hey I'm new here!
Are these firmware updates pushed out directly from Nokia or are they carrier dependant like the OS updates?
Am I going to be at the mercy of T-Mobile again?

I believe I received this update 2 days ago for my 810. What is your firmware version?

My current FW is 1231.5951.1249.1021 so I've definitely not had it yet.
Should add I'm T-Mobile UK with a 820 so maybe not hit us yet. Still curious to know who is responsible for the role out though, Nokia ir Carriers.

Oh ok I'm in US. Yes that would be kind of helpful to know.

I have the Nokia 810 on T-Mobile US and I noticed that I received an update two days ago that addressed everything mentioned in the article and the firmware version is now 1532.5951.1250.1004.

i hope this finally fixes my auto brightness issues. My screen get too dark sometimes. the changes can be very dramatic. Sitting in a normally lit room and tilting the phone a few degrees changes the brightness way too much.

Yep. That's exactly what I get. Happens a lot in the crapper. Tilt a little bit towards the light and it's bright, then tilt back towards me and it dims down way too much. Was fine before Portico. I thought the last display + touch update fixed it, but I jumped the gun. issues remained.

Yeah, auto adjusting brightness is an issue here as well

I hope this time automatic brightness will be not be an eye sore during nights as I've had a hard time... -_-
Wish it had brightness adjustment slider..

No updates available on At&T

The update's appeared on Nokia Care Suite. I'll wait for the OTA update - last time I did the *.1018 via Care Suite it flashed my phone. I'll be patient and let it update when Nokia release it OTA so I keep all my settings ;)

It's showing up as 1232.5957.1308.0020 in case anyone wanted to know about the UK EE variant

Is that in Nokia Care Suite/Navifirm or has it come through OTA?

Just had a look myself now home, shows as 1232.5957.1308.0023 when I check. Possibly phone variation, thats a 820 on T-Mobile. Will await the OTA as I cant be bothered messing with settings again!

As the original post said
"We are starting to deliver the latest software on new Lumia 920, Lumia 820 and Lumia 620 smartphones now. Current users of these smartphones will be receiving the updates to their phones later."

So we all have to wait... why the hurry???

For me, I'm happy to wait, I'm just curious as to who rolls it out. Nokia or my carrier, plain old curiosity, nothing more.

Still not fixed my Wifi bug. Phones goes to sleep, switch it back on and Wifi doesn't work. I have to reboot to get Wifi. Had hoped Portico might fix it, and this doesn't either.
Think I had a dodgy phone and should try to get a replacement? Does anyone else have this issue? I love my 920 otherwise, but this Wifi bug is a right pain.

Works fine for me. Sorry :(

Having same problem with phone calls the receiver can hardly hear me lumia 920

This update might just help with the "other" storage issue. Nokia has an app based solution that was already demo'd, but required a firmware update. http://allaboutwindowsphone.com/flow/item/17058_Nokia_Developer_offers_d...

Quote: "Storage check, which is specific to Nokia Lumia devices, provides a more detailed breakdown of a phone's internal memory than the existing standard phone storage module. It also allow for users to manually delete temporary files, which should help alleviate the "other" storage issue that sees the the amount of space occupied by "other" files, as shown in the phone storage module, grow over time."

http://forums.wpcentral.com/nokia-lumia-820/219417-beta-firmware-storage...

Arg! Mobile WPC app won't "link" your link.

DAMN...MALAYSIA still nt yet protico update... WAIT this update...i think need few more MONTHS!!!

Hi!
I am from Russia and I've just updated my Lumia 920 to 1232.5957.1308.0004 !
I used Nokia Software Updater for Retail 2.0.6 Check it in your countrys.

When are we going to see an update that will bring FM radio?

Can anyone confirm a 920 updated from Rogers? Nothing yet for me (ota)

Still nothing for me either

The source article states that only new handsets will have this firmware right way, the rest of us will have to wait until later.

"We are starting to deliver the latest software on new Lumia 920, Lumia 820 and Lumia 620 smartphones now. Current users of these smartphones will be receiving the updates to their phones later."

Yup. its available on Navifirm or Nokai's PST tool.http://forum.xda-developers.com/showthread.php?t=1971895 ver 1232.5957.1308.0

I am from INDIA . I found the update on NAVIFIRM. I will be flashng my phone with this update once the download is complete...

Repair /replace it cause that happened to my wife's l920 and at&t replaced it. It was only 9 days old so they had no choice.

Interestingly it seems the built in restore function now also works outside the Device First use sequence. I flashed the phone and connected to WiFi to set up my Microsoft account. As soon as I did I got my SMS messages back..

Got mine a6:30pm in uk on my 820!!

Which network/phone? Still nothing for me.

And ive had the goodbye screen 3 times now since the update???

My phone (Nokia Lumia 920) was purchased from UAE im in the philippines now can i run checking for software update on my phone even if im here in the Philippines? will it work or will it give me some problem? thanks

you should be able to update it w/ no issues.

I would like stereo video recordings

No 810 love? Blackberry is looking better and better. Thanks Microsoft for allowing fragmentation just like ANDROID

so what you are saying is a firmware upgrade to improve your phone is fragmentation??? im sure the firmware will be coming to all WP8 Lumia devices.

I want to know when Microsoft is going to give us custom sounds. Being 6 years behind the times is a bit much. Really tired of missing features that were common on crap phones in 2005.

I remember when the 900 came out.. It has the same brightness problem and the sensor for GPS was messed up, I wonder why can't they make this thing right out of the box.. I can say my lumia 900 doesn't have any of the brightness issue anymore my 920 is begging for an update... Its still a great device... S4 please!!!

I have lost faith in Nokia. They seem to be inept in making smartphones work...

Microsoft needs to take the 'Other' Storage issue on an URGENT basis.

just carried out a 'check for update' and hey presto, phone is now in the process of updating.
Uk phone on EE (920)

Really? I am on EE (well t-mobile)... no update yet :(

I'm on EE too (RM-821/ORG-GB), and still no update. ):

Auto brightness update? That is great news. Now to get that other storage issue fixed, and I'm almost totally happy with my phone.

Flashed my Lumia 820 RM 826 with 1232.5957.1308.0001 yesterday.. I got data sense app as soon as i flashed it and storage check app today via marketplace.. My phone is factory unlocked..

Am getting impatient for the 620 update now.

I just received the 1308 update on my Telecom New Zealand Lumia 920.


no update available here in Philippines... (lumia 820)


Hi I have this Strange Problem here with my Lumia 820, dont know how many of you have tried this.
When I connect a thrid party headphone without Mic support, when a new call comes, the "Other Side is unable to hear me even through phones Mic"
Also, If i remove my headphone and recieve the call once again, the MIC still DOESNT work.
Please try this on your Phones, if you guys are also experiencing the same thing, let me know..................
Probably Its a Windows 8 OS software issue, which disables mic on Phone, and do not turn it back on, even after headphone is removed......"DO NOT USE NOKIA HEADPHONES, with it , it works JUST fine".

Nokia is completely ignoring 520.. I mean its the largest selling Lumia it should get more attention
Windows Central Newsletter
Get the best of Windows Central in in your inbox, every day!
Thank you for signing up to Windows Central. You will receive a verification email shortly.
There was a problem. Please refresh the page and try again.