Nokia launches 'DVLUP Status,' a way to give developers recognition for their app achievements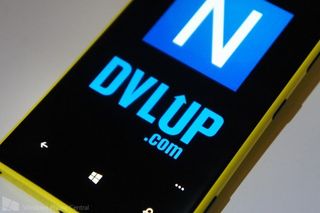 DVLUP, Nokia's developer outreach program, has announced a new system to better incentivize and reward their most loyal, most successful app makers. Called DVLUP Status, it introduces three new, "highly coveted" badges — Specialist (bronze), Expert (silver), and Legend (gold). Earn them and you'll be rewarded with elite privileges galore. Here's the deal, according to the DVLUP blog:
Specialist: 10% discount on select rewards and campaigns, and a one-time 1,000 XP Bonus.
Expert: 25% discount on select rewards and campaigns, and a one-time 2,500 XP Bonus.
Legend: 35% discount on select rewards and campaigns, and a one-time 5,000 XP Bonus.
Nokia says developers will start seeing the badges pop up in their feeds very soon. So, keep an eye out and let us know when you see yours, and what status you've won!
Source: DVLUP Blog
Rene Ritchie has been covering the personal technology industry for almost a decade. Editorial Director at Mobile Nations, analyst at iMore, video and podcast host, you can follow him @reneritchie on Snapchat, Instagram, or Twitter.
love the iMore + WPCentral karma in this post it's almost magically. @rene posting on wpcentral for nokia and wp developers, love it. What a better place this world could be ;)

Ha! I love tech first, brands second. Give me all the good stuff!

Also, I want a gold crown! Daniel, Sam, bring me a gold crown!

take their new Xbox One :D May not be gold.

Crazy requirements to get these badges...

Yep, totally agree. I have more than the XP required for the lowest level, but not over a 6 month period which I think is the killer. The top level one is ridiculous.

For 35% discount? I think it's quite reasonable points ammount. First one ain't so hard - just the matter of good app
Windows Central Newsletter
Get the best of Windows Central in in your inbox, every day!
Thank you for signing up to Windows Central. You will receive a verification email shortly.
There was a problem. Please refresh the page and try again.