Nokia Lumia 1020 — six months with the best smartphone camera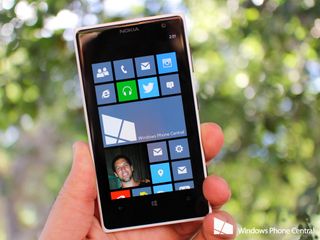 If you want the best smartphone camera right now, you buy a Nokia Lumia 1020. It's been that way ever since the Lumia 1020 launched on AT&T here in the United States a little over six months ago. After the initial US availability of the device in July, it slowly showed up around the world on other carriers over the next few months.
It's not a wildly popular device like the Lumia 520. The Lumia 1020 was never designed to move huge volumes of sales. Instead the Lumia 1020 was as an exercise in combining elegant hardware, innovative software and the best possible mobile imaging capabilities into a smartphone. It's unashamedly a niche device.
We've had the Lumia 1020 since launch and have loved every minute of it. But six months is a long time in tech, so we're going to take some time and look back at how the Nokia Lumia 1020 has performed over the past six months.
Camera / Imaging technology
If you wanted to oversimplify the Lumia 1020, you could call it a reworked Lumia 920 with an insanely awesome camera. In terms of design, the Lumia 920 and Lumia 1020 are fairly similar. The big difference (and we mean big) being the gigantic camera hump on the rear of the Lumia 1020. That camera hump houses the best imaging technology found in any modern smartphone. Which is what exactly what we're going to focus on right now.
The Lumia 1020 is very much a niche smartphone. It's expensive and focused on a very small segment of the smartphone buying population. Those wanting a professional photographic experience on their smartphones are going to seriously consider the Lumia 1020. You can thank the imaging technology inside the Lumia 1020 for that.
The BSI sensor in the Lumia 1020 is a testament to the engineering prowess at Nokia. It measures 1/1.5 inches with a resolution of 41 megapixels. Photons reach the sensor through Zeiss optics with a wide f/2.2 aperture. The Lumia 1020, like the Lumia 920, also has optical image stabilization, however it's an improved version of Nokia's OIS technology. You'll also find a mechanical shutter and Xenon flash on board the Lumia 1020. Technically, those imaging specifications we listed are pretty impressive for a smartphone (or even most handheld cameras), but it's on the software side that the Lumia 1020 took advantage of everything happening inside that camera hump.
There's an on-chip image processor in the Nokia Lumia 1020 that handles all the image processing. It's here that the magic really happens. To produce sharp images, the Lumia 1020 employs an imaging technique known as oversampling. This reduces the high resolution image taken on the 41 megapixel sensor into a lower, 5 megapixel resolution image. The result is high image quality, lossless zoom and better low-light performance.
There's one last piece to the imaging puzzle inside the Lumia 1020. The launch of the Lumia 1020 also saw the introduction of a new app on Windows Phone called Nokia Pro Cam, but now simply known as Nokia Camera.
All this imaging hardware was incredible, but Nokia would be damned if the default imaging camera in Windows Phone would handle all these pixels. Nokia Camera offered pro-level control for pro-level hardware. With the app users were given individual control over various settings like ISO, shutter speed, brightness, focus, white balance and flash. Not only could you control all those settings within the app, but the layout was innovative enough that it wasn't cumbersome to quickly and easily make those changes for a photo. Instead of mimicking the menus and dials of a DSLR as others might have done, Nokia went for a pure natively digital expression of how to manage manual controls.
A great device that gets even better
Like any modern smartphone, the Lumia 1020 has gotten even better since launch. It launched with GDR2, which brought a number of new features to Windows Phone. Since then the Lumia 1020 has picked up a both software and firmware updates. The Lumia 1020 is now running Windows Phone 8 Update 3 and the Lumia Black firmware update. It was the Lumia Black firmware update that made the Lumia 1020 even better.
After you updated to Lumia Black on your Lumia 1020 you were introduced to a few new features and improvements. Like other Lumia devices, the Lumia 1020 picked up Bluetooth 4.0 LE support and general improvements to the Glance screen. However, it also picked up some imaging improvements that you won't find in other Lumia devices.
Lumia Black introduced new camera algorithms for JPG processing, white balance, and noise reduction. This made photos that look amazing, look even better. It also introduced RAW camera support. Head into the settings of Nokia Camera on the Lumia 1020 and you can now chose to save images as DNG file.
The DNG files are the raw, untouched information direct from the sensor on the Lumia 1020. That means camera enthusiast and professional photographers can edit Lumia 1020 photos using that sensor information to produce images that shouldn't be possible on smartphones. Nokia even recently released Adobe Lightroom color profiles so that those using Lightroom and the Lumia 1020 can save a bit of work when working with and adjusting the colors from that DNG file. It's a massive shift for smartphone photography,
Most smartphones get marginally better since launch, but the Lumia 1020 is leaps and bounds better than when it first launched. Which is incredible since it was already well-received by those with strong photography backgrounds.
DSLR stays home, while the Lumia 1020 is always with us
We love our Lumia 1020's. Unashamedly, unabashedly. Most of us on staff here at Windows Phone Central are serious photography enthusiasts. We all have fairly big collections of DSLR cameras, lenses and accessories worth thousands of dollars. Yet we don't use them that much anymore. Instead we save them for serious work like the images you see on the site or when we go to cover events like CES, Mobile World Congress or Build.
Of course that trend of using our DSLRs less and less in favor of our smartphones didn't start with the Lumia 1020. It kicked off with the great camera in the Lumia 920 last year, but the Lumia 1020 was the nail in the coffin for needing to lug around cameras when we weren't working. Heading to the beach with some friends? Bring the Lumia 1020. Going on a hiking trip? Bring the Lumia 1020. Birthday party for a friend? Bring the Lumia 1020.
The Nokia Lumia 1520 and Lumia Icon have been released since the Lumia 1020.They don't have a 41MP sensor like the Lumia 1020; they instead carry smaller 20MP sensors. While they aren't on the same level as the Lumia 1020, their cameras are miles above most other smartphones. However, they do offer newer processors, more RAM, and bigger, higher resolution screens with space for an extra column on the Start screen. As general devices we'd have to recommend them over the Lumia 1020 for the general users.
That said, the Lumia 1020 is still king if you're looking for the best, most pure photographic experience on a smartphone.
Your turn
How about you? Share your Lumia 1020 experiences below. This is your chance to proclaim your love for the Lumia 1020!
For more on the Lumia 1020:
Windows Central Newsletter
Get the best of Windows Central in in your inbox, every day!
Sam really needs to know where his WPCentral is... Lol

Sam, when the new flagship comes out, can I have your 1020? :(

All very true, have had some amazing results so far learning as I go http://tiny.cc/5rw36w

Daniel what settings do you use to get rid of the yellow tint with flash?

I still get the yellow tint also, even with the latest updates...Something with the Zeon flash that Nokia has not worked out yet...My 928 does it too, but the 920 does not do it. Notice they got rid of the Zeon flash on the 1520, 1320, Icon...etc. Zeon flash is supposed to be better, but seems like an issue for the 1020 and 928. When I shut down the flash or take daylight pictures, the picture is perfect.

I got rid of my Lumia 925 unit because of the yellow tint.
And I bought myself a 1020 in good faith.
It has the yellow tint too, so I returned it to the shop too. The Nokia Lumia cameras are supposed to be extremely good - they are not !
Is the Amber update the culprit after all (and why does Nokia not admit it ?) Anyway, no more Nokia for me.

That's a pretty poor reason to ditch an awesome system. I understand you paid for what you were sold on, but if a single item causes you to ditch it, for me it just doesn't make sense when there are more advantages. you can always correct a yellow tint at post processing.

With the Amber update the following 2 horrible things happened:
- Photos became softer, less sharp - not good at all
- The photos got a yellow tint - really horrible
The Black update didn't solve these 2 bugs Something terrible happened to the postprocessing (before the photos are saved).
Lots of people complain about this and Nokia ignores these complaints. I take lots of photos with the fully automatic settings of the camera when I am on vacation.
And I have to post-process (Auto Levels and Auto Color Correction) them all with Photoshop on my PC when I come home. This is unacceptable - this was necessary with my Lumia 920 and the Portico firmware). When I take a picture, I look at the scene and I clearly see that the picture that is stored on my phone is different.
This was not the case with my Lumia 920 when it still had the Portico firmware.
The problem arrived after the Amber update. For me that is more than enough valid reason to ditch the Nokia Camera Phones.
They do not produce photos anymore that reflect reality (what I see with my own eyes when I take the photo), they produce pictures that are transformed according to the subjective feelings of a developper (the way he would like the pictures to be - warm/yellowish and soft/less crisp).

Correction to my previous post : With the Amber update the following 2 horrible things happened:
- Photos became softer, less sharp - not good at all
- The photos got a yellow tint - really horrible
The Black update didn't solve these 2 bugs Something terrible happened to the postprocessing (before the photos are saved).
Lots of people complain about this and Nokia ignores these complaints. I take lots of photos with the fully automatic settings of the camera when I am on vacation.
And I have to post-process (Auto Levels and Auto Color Correction) them all with Photoshop on my PC when I come home. This is unacceptable - this was NOT necessary with my Lumia 920 and the Portico firmware). When I take a picture, I look at the scene and I clearly see that the picture that is stored on my phone is different.
This was not the case with my Lumia 920 when it still had the Portico firmware.
The problem arrived with the Amber update. (and Black did not solve it) For me that is more than enough valid reason to ditch the Nokia Camera Phones.
They do not produce photos anymore that reflect reality (what I see with my own eyes when I take the photo), they produce pictures that are transformed according to the subjective preferences of a developper (the way he would like the pictures to be - warm/yellowish and soft/less crisp).

YOU HAVE PICTURES OF HOGWARTS?! ./jealous

Excellent shots. Inspiring

Well done, brilliant photography.

Very nice pictures and composition.

Great work with those shots!

Daniel, Those shots are STUNNING...( are you a professional photographer? :P ) Could you tell me how is the battery life of this beast with normal use and a heavy use?

Anyone seeing serious battery life issues? My bosses 1020 doesn't make it through the day now. He's had to resort to using the camera grip all the time. Wondering if this is a defective battery or par for the course?

If he experienced a sudden drop in battery life its likely a software bug or a faulty battery.

Turn off glance screen, NFC, WiFi, and location. Turn on batery saver mode and enable it. Still have issues warranty it

Also check all the apps running in the background. By default, they are all set to allow. I disable all but a couple that I want to see updates on the livetile.

I've experienced the opposite, some days surprisingly my battery will last almost two days on one charge

It only happens to me occasionally but all I have to do is reboot and then it is fine for weeks or more.

Ya, have him check to see what background processes are on.

Since turning vibrate off for capacitive buttons, my 1020 is reminiscent of my 720!! This is a huge leap considering how big the margin was before

I had terrible battery life when I had any battery monitoring app running. Some are worse than others. But they are constantly working to keep a running tab on the status, I find them wasteful and not very helpful. They may look nice and be helpful at first but once you get the info you need delete the app and the battery life skyrockets. On my 920 and 1020 too.

My 1020 battery has definitely gone worse since the "black" update

As others have said monitor the apps and games you install and their background settings, I consistently get on average 2 days on my 1020. One game that kills the battery if background settings are on is Minion Rush but there have been others.

4months and loving this phone. Best camera phone bar none. Dev unlocked too so cant wait for April ;).

Don't get your Hopes up early on Apr 1.

I had a 1020 since last summer when it was released but switched to Tmobile and now have a 925, I really miss that camera. There were tons of days I left my Canon T3i at home and instead used the camera grip for photoshoots all the time.

I got my 1020 unlocked and took it to T-Mobile and I'm loving it. It got all the updates and is as current as if I was still on AT&T. I'm much happier and the switch paid for the phone (at least then that was the amount I'd save over 2 years of AT&T's old rates and selling the red 920). I'm sorry to hear of you leaving behind such a great phone due to a switch to TM. I'm hoping TM gets the 1020's replacement in a year or so.

Can you receive picture texts and group msgs? I have an unlocked 920 on t-mobile and can't. I have tried many outlets to figure it out. T-mobile is clueless. Anybody know?

Nah. I'm looking towards battery life. I insist!

As I've said before, the only device that will dethrone 1020 is it's replacement. Other manufacturers just gave up already.

Which comes when? It doesn't sound like Goldfinger is it.

It delivers the best cell phone photos in the world, enough said. And it's probably the best phone out there, a tad faster than 920 and 925. It's a joy to use.

If I have any regrets at all about my Lumia 1020, it's that I simply don't have enough time & opportunities to take pictures. Since I almost never make a move without the 1020 in hand, I never have one of those "crud, I wish I had a camera" moments. But, it's a different thing to be able to take incredible shots spur of the moment than it is to have opportunities to really focus <heh> on photography. My wife did get me the camera shell for mine, since I full intend to utilitze a tripod and get some awesome shots. But the only thing that DSLR cameras have over the 1020 is more powerful optical zoom. Outside of that, what's the point of bringing a camera that, in most case, doesn't have near the features as the Lumia 1020?

Does the 1020 have Lumia black on ATT? My wife has it and she keeps asking when the black update is being pushed out. I said it already has but when I check her phone, nothing.

It came out awhile ago on AT&T

Yes, I've had it for some time now.

I know I'm replying late, but my 1020 has Black. Are you looking in the right spot? It's *not* under "phone updates". Go to Settings (System) and scroll allllll the way to the bottom. Go to "extras and info". This will show what Nokia update she has.

I don't understand why not just make Nokia Camera built in WP8.1 instead the new revamped camera app. Just add burst mode in Nokia Camera and we are done.

I would love to be able to "reframe" my highres photos into a quasi panoramic image! Something between 8MP and 38MP would be a great addition to the 3:2, 16:9 and 1:1 reframe.

It's so much easier to update an app than an entire OS. And it bypasses the evil carriers and their interminable delaying of release. He, he. I said release.

Love the 1020. Had it since October. As a professional photographer, I absolutely love it. Nothing else comes close.

I see what you did there.

I had high expections for the 1020 but it has execeeded them--it's a wicked phone. It is also a larger jump over my previous 920 than I was expecting. Of course I knew the camera would be but it is also runs noticaly faster and smoother and I'm so pleased with it. Not to just it is perfect becuase I'm really looking forward to the next gen and hope it gets annoucend soon. I want one with 1080p, 5" display, built-in wireless charging, better speaker for starters. And if they can find a way to pack even more sensor into the thing then bring it on--the cropping (zoom-later) funcationality blows me away. But when it comes to photography, it is the king of them all. It is not just good at photography it inspires photography and brings the best out of you. I have found it is made me a much better photograher all around and that is not letting up.

Six months until im finally done with this phone :) and go back to iOS hehe

There's a lot of features that I miss from my 4s, and the app store. But if the 8.1 is as good as it seems I might stay

"There's a lot of features that I miss from my 4s, and"... Mind=blown. Y U MISS FEATURES FROM AN AGING SMARTPHONE?!? :-o

Got the phone on Jan 7. Still in honeymoon phase. Came from Moto RAZR. I hated that phone. With a passion. Slow. Bad photos. Laggy. Reboots. Crashes. At times, my phone would ring and I couldnt answer because the touch screen was unresponsive--do you know how frustrating that can be? Battery would only last a few hours by the end. enter 1020. Design is awesome. Screen awesome. And ooohh the photos...I just returned from a trip to alaska and the photos look even better on my computer screen. Long battery life. I'm talking 30-35 hrs on a single charge. I cant even imagine how long the new 2,450 mah batteries must last. And I think it will improve even more with 8.1. I do have the same gripes though--why cant I checkin on my "fly delta" app when I could on the android version. Where is candy crush? But overall I love the phone and love the platform. Cant wait for it to mature, so better apps are developed.

I personally hate Candy Crush developers and would not support them in any way possible. I am happy that they are not making an app for Windows Phone. They are huge patent trolls and attack independent developers who want to make a living making apps. About the Delta app, that sucks of course, but it is up to Delta to develop an app for Windows Phone.

You absolutely can check-in on the Fly Delta app. I've done it a number of times.

The Nokia L1020 is such an amazing camera that I bought it precisely to replace my old Olympus DSLR. Even if the Nokia 920 is still my daily driver (because it's better to hold and has Qi built in) the Nokia 1020 is one I'll be still using as a camera long after I switch my daily driver to Sony after the demise of Nokia phones. It's just amazing. It actually almost made some of my friends switch to one from the iPhone (WP prevented that from happening but who knows, maybe after 8.1 that may change).

I have had mine since September and I love it, went to Hawaii and didn't take my DSLR just a point and shoot and the 1020 I mostly used the 1020 and the pictures are great. I switched from a iPhone 5 because the iPhone was so hard on my eyes but I don't see me switching back to Apple even if the larger phone appears. I like how I can make this phone mine and it doesn't look like everyone elses

I was "upgraded" to a Lumia 1020 after my 920 got stuck on the gears of death. I must be the most unlucky person though because I have had nothing but problems. I'm on my 3rd Lumia 1020 and still having issues. I've had signal problems, screen problems. and mostly problems with taking photos. My lastest phone doesn't have screen problems but about 3/4 of my calls people say I sound like I'm underwater. My wife's 920 works fine in the same area. I went into the camera app once while on the phone and it froze and then restarted, dropping the call in the process. Another time, it was stuck on the glance screen and wouldn't wake up. It also wouldn't respond to a hard reboot for several minutes and then finally, on it's own, rebooted. My other ones had problems with horizontal bands on the left side of videos if it wasn't insanely bright in an area. This one has horizontal lines across the entire screen in photos and videos in anything except perfect lighting. To make matters worse, I tried to capture a moment of my child doing something new and I have lost it forever. It didn't restart while taking the video but the sound was choppy with lots of distortion and noise. Even in good lighting about 60 percent of my photos, excluding when the lens was dirty, have been blurry unless the flash is use. If the flash is used then the skins tones are excellent but clothes are all dayglow bright and detail is gone. I have resorted to now grabbing my wife's 920 to take videos or pictures because the 1020's I've had have been useless. Also, even when I do get good video I can't post it to Facebook. Regardless of the video settings, including 720p, when I post it to Facebook the video on HD setting looks worse than an old flip phone camera. It's been so embarrassing that I don't post videos to Facebook anymore as I don't want to have to explain why the videos look like something out of Minecraft with the sound of Super NES. I can get better results with my old iPad 3 posting to Facebook than this. That's not a hardware issue either as that has happened on all three. When the video is converted, it makes it useless. It's sad. I'm also still hoping that once the new Nokia Play To gets out of beta I can actually use it. Ever since Lumia Black, I cannot stream videos to any device anymore. I'm missing the old, reliable, PlayTo app. So I'm going to call AT&T to ask for another and throw the dice and hope for the best until I can get something else. I know the 1020 can have a great camera. I've tried them in the AT&T store and they seem to work great. It seems like I just keep getting the crap. Hopefully by the time my contract is up I can get something new that works. Either that or AT&T finally gives me one that works.

@Sam, Six months is nver too long for great tech!, look at XP 14yrs, now thats a legend :P It's been a great 6 months with my 1020, a little bit of fame and fortune, but overall I still go to it when I dont have my DSLR with me. I plan on keeping my 1020 and update to blue and other updates and see if it can still perform as well as it's current firmware and update releases. Until the next gen of a 1020 comes along my 1020 is still strong and kicking. Take a look at some of my shots that were published and sold @ Nokia Conversations, WeAreJuxt, some chinese web site and sold large prints of these shots a few times due to it's 41MP's. Long live the 1020!. http://www.lamchopphotography.com/Mobile-shots

You are awesome! Excellent shots. Almost as good as me :P

Very creative shots! Way better than Sholokov's non-existent shots LOL!

Seriously, best phone out there. Just needs a spec bump to just demolish.

Its the most unique phone you can buy today, no other device on sale can claim to have a 41 megapixel camera, best WP available IMO. :)

I've had mine since September!! First Windows Phone since an iPhone, and I'm never looking back. Photos are simply stunning.

I couldn't believe how much of an upgrade my 1020 was over my 920, which was no slouch itself. It runs so smoothly and the pictures are breathtaking. My dream Windows phone would be a 1520 style phone at 5 inches with the 41 megapixel camera and built in Qi charging.

Close to your dream is Lumia Icon. 5" screen, wireless charging, 20MP PureView camera

My 920 is a year old... when I do get around to upgrade it gotta match the awesome 1020 camera but on a bigger screen. Not the Icon, cos it US only and not too taken by the boxy shape.

100% agree, the 1020 is so much better than the 920 I had, not only more than double the battery life but runs so much cooler. The only issue I have is the occasional random reboot but its never happened while on a call or if I'm actually using the phone in any other way.

Amazing phone and camera. The photography quality is just a given for me now with this camera. What I've really been into lately is shooting video with it. The camera mount feature with the grip attachment is great because I can add it to a rig, sled or steadycam type setup for some great shots. The microphones are finally getting some attention with the Icon and on the 1020 they are just incredible for shooting video in compressed situations. When your shooting a rock band in a club iPhones and Galaxies just blow up over the high SPL, but the 1020 just shines. Amazing. Not sure where we will go from here, though I would really like to have all this photography prowess in a 5" or even 6" design.

I wish verizon would get this.

I just hope a replacement pops up in November, with a similar form factor, and a bump to the specs. I really want a 1020+. I know my daughter has her eye on my 920.

MY wife and I both have 1020's are love both the phone in general and the awesome camera. The photo quality is great and the convenience of not have to drag a camera around when on holidays is an added plus.

Wish att didn't have exclusive right to it. I'm sure it would sell very well on Verizon. I despise carrier exclusivity in the states. When will Nokia stop this? The Icon is arguably the best windows phone to date and competes with the best out there but its only on Verizon. I'm on verizon and just think a phone like that shouldn't just be on verizon..

My thoughts after using the phone for 6 months... https://sites.google.com/site/arsenicwp/blog-1/41megapixelsisitagimmicky...

If I can stay patient, I will order this phone by March 6, off contract. I'm so tempted to get it NOW, but I just bought a new Washer and Dryer today :) Got my accessories/cases already ordered though!

its getting older, get it now.(persuade)
blow you're savings!(bribe)
get it before Nokia merges, or else.(intimidate) (I'm still playing the Elder Scrolls, with a little WP and reasoning mixed in. I'd choose persuade.)

Nice write up Sam. I think I may have to grab the 1020 upgrade if that ever happens.

Still don't get why instantly after taking a photo it looks great, but when reviewing the photo there's a yellow tint to everything.

I admit that I too had some issues with my early 1020 and had it replaced one or possibly 2 times for hardware crashing, screen garbled and other similar issues.
However, even after all the software updates, the latest Nokia Camera App, etc, most of my indoor photos have a yellowish cast to them (unless I manually change the light source for each setting - school gym, bar, home, etc).
If Nokia could fix the issue with poor color calibration on the auto setting, then and only then could I give the 1020 two thubs up.
My Mom and brother in law also have the 1020 and it kills me everytime they post yellow photos to Facebook or blast via email - pathetic!

This yellowish cast came withe the Amber firmware and it was not repaired in the Black firmware. The Portico firmware produced much better photos : the postprocessing to jpg was correct, now it is not anymore. Nokia apparently ignores this complaint from numerous users.

Is it still worth getting one for a renewal contract?

My GUESS is that Nokia/MS will soon release a 41MP "Icon" type phone with quad core, etc very soon and would wait for that phone before "upgrading."

Sam, you mention that the 1020 has an "on chip image processor" and I do not think that is at all accurate.
The Nokia 808 has an image processor, but the 1020 only does software processing of 38/41MP images.
This had been well documented by many sources including Nokia and Qualcomm - even MS had mentioned that Nokia had requested tweaks to WP8 to allow for this software support for images larger than the Qualcomm SOC could support natively.
Also, HTC had mentioned that MS would not allow them to add hardware processing beyond what was native in the SOC in there Windows Phones as they had for their Android offerings.
If there is a "image processor" in the 1020 - please reveal what magical chip/processor this is....

I second what jfreiman said. From other legitimate articles I have read, the 808 is the one with a dedicated imaging processor, but the 1020's processing is being done through software algorithms that are run through the Qualcomm processor.

I third that. I was skeptical of an onboard image processor...

I absolutely love my 1020! Hands down the best phone I've ever owned!

What is this? Wasn't the Lumia 1020 reviewed already?

This phone is the best phone I owned. To bad gaming isn't all that optimal on it, it performs somewhat lacking.

Just bought the 1020 outright on the weekend from Rogers with camera grip. $800 later, I'm extremely happy with my purchase!!! Love this phone!!!!

Anyone else than me noticed that the 1020 tends to shoot slightly dark pictures? Even in good daylight? It's not that bad that you can't fix it in another app, or even adjust EV or ISO, but still, it's kind of a strange thing.

Hands down the best camera and smartphone I've ever owned, I really don't feel the need to even concern myself with new launch devices!! This is my phone and I'm one happy camper!!!

Ohh, I forgot, thanks for articles like these, this is when wpcentral shines for me, when I get to enjoy quality reading like this

The only thing I find really frustrating with this camera is that it's nearly impossible to get it to scan bar codes. It will focus on the bar code and then go blurry; focus, then blurry. Hold the camera farther away until it stops the focus/blurry cycle and then it won't scan because it's too far away. Grrr.

Agreed. This is an annoying issue. Same thing happens in handy scan, making it useless for scanning receipts and such...

Simply the best camera on a phone I've ever seen... You can basically go on any trip with just the 1020... And bring home great photos!

I still love my 1020 as much as the first day on sale when I ran out to buy one at the store since MS didn't come through on my order with them. I got $150 off a future purchase, XBOne natch, for the trouble so I'm actually happy with the whole experience. But the phone has been perfect on the T-Mobile network since ~a week after they made their huge move. AT&T unlocked it for me easily enough, as a LONG time customer who claimed it was necessary, and I've never looked back. Updates have come as if I'm still on AT&T which I am thankful for. It takes such impressive shots that most friends are still jealous that my phone takes better pics than their point&shoots. As far as splurging on a gadget I felt that this is the one. And I'm not sorry I did. I do wish the 1020 were more popular, by any means, an Android version would make me happy. The camera/software is so good it would survive and thrive. I don't need anupdate this year. It seems reasonable that a stellar cameraphone comes out every other year. The secondary market argument has some validity but I think this thing will still rule for a full 2 years so it doesn't need to be updated sooner, IMO. But I will want the next one. And I'll probably get it, no matter what price. I'm hooked.

Does the camera grip for the yellow 1020 come in yellow or just black?

I want one, but I can't get an upgrade until April. I am hoping that they come out with a new one, with better hardware specs ( like the Icon, except the camera) by then.

I was a little torn between the 1020 and the 1520 when I was contemplating the upgrade for my 920. I ultimately chose the 1520 because of the specs and use for my business. However the 1020 would probably have done just fine. I still want a 1020 as an addition to my 1520,so we'll see what happens when the successor comes out. As for the 1520's pictures.. They are awesome and undoubtedly the next best thing from the 1020.. I expect that to be the case for Icon owners too!

Ah, such beauty, really loved the article. Wish I could just afford the beast in India. :'(

Great device and i came across the news from http://www.gadgetride.com/news/nokia-android-device-spotted-in-live-phot... Android device spotted in live photos, Anyways it creates some expectation but i like Windows.

I find I take far more photos when I put the camera grip on. Kinda weird, but then the size just reminds me to take more shots. And that's a good thing with this camera!

Still rocking my 920, but waiting for the 1030 (or whatever the updated 1020 is called) as my next phone. Just hoping they come up with one for the release of WP 8.1 in April-May. Hoping that it has the new Snapdragon 805 processor, 2-3GB RAM, 32+GB storage with SD expansion, 5" 1080p screen, 41MP OIS PureView plus all the other regular standard features like ac WiFi, BT 4.0 LE, etc. That would be my perfect phone and it seems very much in reach fairly soon. I'd like it to have dual-SIM too so I can put a local SIM in when I travel, but I doubt I'll see that happen any time soon in flagship handsets.

Awesome phone. Proud owner. Wish for the next version of pureview is to enable real lens attachment. That would be awesome.

Love my new 1020 but on my second device due to screen mura. This one still has it, so heading to a Nokia Care Point soon. Other than that its awesome, still cant believe the photos that are possible with a smartphone camera.

Love my 1020, my best phone ever!

I have been using my 1020 since December and I love it to bits. I'm a photographer by trade and still use the 1020 whenever I don't have my canon 5d mark III around. Its a shame the 1020 has not become more mainstream. I don't agree with Daniel with regards to the assertion that its a niche device. I waste no opportunity to shot it off to anyone and no one ever said that its too thick on unwieldy for them. Price wise its cheaper than any iPhone, so that does not make it niche either.

Yeah I kinda agree with you. I've got a 600D and its only taken now if Im heading somewhere new or a specific shoot. A lot of high end devices have a killer feature. Im not finding it lacking in anyway at all.

Left my Olympus mirrorless at home and brings my 1020 instead ever since during hikes and treks. Less load.

How could the start screen live tiles be small like that?i looks like the screen is small and really ugly,why not make the start screen tiles a little bigger?

Oh man, I want this camera with phone functionality so badly. Too bad it pretty darn expensive for a student to afford (even for a working one).

I have mine for a week and I absolutly this phone, and it is simply gorgeous. I know some photography so I am also really enjoying the camera this phone has. The only thing that I am concerned with is the power button as mine is a bit fidly and loose. Is this normal or sould I send mine to repair? Can someone clarify me this please?

I'm guessing the 41MP only allows more detailed shots but the camera app is the same as Nokia Camera on my Lumia 925? I haven't taken a decent photo yet with Nokia Camera. It's either blurred or full of white. It's far too fiddly so the default camera is fine for me.

Iam,soo,happy switching from,Symbian to windows...all,thanx to,nokia the way they have helped,Microsoft shape windows phone os . I got Lumia 1020 in Oct and truely love the phone. Camera is,mind blowing i shoot for,blogs and all for,my friends...free of charge off course. Battery life is very good...most ppl who r complaining bad battery. Life after. Black update should hard format their phone...i also got bad battery life after black so,i formatted my fone and,now battery life is way better than it was on amber. I still have my old,love nokia 808 will always keep it. I,love nokia phone. Waiting for 41 mp with 5 inc screen and with sd card support. Love u,nokia.

I would love to have a Nokia Lumia 1020 in White but I'm still happy with HTC 8s and i hope that HTC will bring this year a new Windows Phone.

I love mine. I purchased it because, well, it was the newest WinPhone and I found the picture thing intriguing. Since then, I have been using it professionally. I am not a photographer but good photos are often required in my business. In fact, the 1020 is so good I will be using it, instead of my Nikon DSLR, for a book I am writing on scenic bike rides in Connecticut.

Benn loving this phone since Xmas. I'm an astrophotographer and have been exploring its use in this arena with some success. Several of my astrophotos taken with my L1020 have been published by Earthsky.org so I think it is clear that this camera phone is a seriously capable piece of kit!

IMHO, the AMOLED screen ruins the phone. But I know many people like those displays. I was happy when the 1520 came out with IPS. I'd also say my very old Canon 20D takes better pictures still. Lower resolution but i find the resolution is more usable still from a large sensor SLR. There is a lot to be said for glass that costs $500-$1000+.

Would be interested to know how people use the photo files. Do you use the 5mp jpeg, the 34/37mp high res file or shoot dng? Is it a waste to just use the 5mp files or does the oversampling mean these are far superior to a normal 5mp file. Could a 5mp file from the camera be better than a 34/38mp file edited on a pc by an armature? Cheers.

I have been having the 1020 from September and have been loving everyday with it. I moved from iphone to Galaxy S series because of its compartmentalization though i loved the ios interface. Was happy with the freedom of android but not so with its interface and build quality and was never happy with the apple and android cameras being an avid photography enthusiast. So was looking to upgrade to a new phone with a good camera. I did not have much of an exposure to WP before, but an article advertisement about the 1020's camera capabilities in the National Geography in the August 2013 issue and then my research on the internet and youtube videos sold me to it. And man what a right decision that was, the fluidity of the WP's interface, the awesomeness of the camera, the solid build quality, the screen size, the cyan color with the camera grip, everything sheer pleasure :) All the apps and more than what i need is available in WP, have never been so satisfied with a smart phone before. Will be glued to this 1020 and upgrade to only its successors, nothing else do I need :).

I wouldn't call the camera bump gigantic, you can feel it in your hand yes, but the phone slips in and out of a pocket like any other phone. The camera keeps getting better as does the OS and it now does DNG files. Its now my one of my cameras. I haven't seen this yellow tinge as I don't like on camera flash, but with most cameras it has to cope with many different light sources which is easily corrected. The camera grip is excellent and great on a tripod. As a smartphone I find it fast and so easy to use. I do wish it had inbuilt podcast support, right now that is a dead end.

Love my Rogers 1020. Reception not the best but could be my house. Warranty plan just in case, love it! Getting my wife one in 5 days.

Sam, when you said "on-chip image processor," did you mean a separate imaging chip powering the camera or is it the imaging processor in the Snapdragon S4 SOC itself?

I'm really wanting a NEXT GEN 41MPcamer on a Lumia with a 5" screen. I'm running with a 920 from day one and it's still going strong and sill LOVE it. Contract is up at the end of the year so I HOPE that Nokia/Microsoft are looking at releasing a new one of these after WinPhone 8.1 (or is it 9) is released.

I still love my 1020, no complaints whatsoever :D I would buy it again in a heartbeat! :D

I just got the Nokia1020 and indoors its horrible! very vivid ! yellow ! what can i do? I have the Galaxy s4 zoom and it takes nice pictures but its a bit heavy and bulky thats why Im going to sell it and got this one. I like the phone and outdoors is nice but indoors its to much !

I love my Lumia 1020. I have set the applications 'photos + camera' to Include location info in pictures I take. And now my question is: How to retrieve where the location of each photo I made? I tried to find it but I could not. I have also tried to upload them to my facebook directly, and still could not find the location.

Location is shown in OneDrive or I am pretty sure it's available (and key function) in Nokia Storyteller (Beta).

Nokia Lumia 1020 is the best Windows Phone smartphone which you can get.
When you get used to WP I'm sure you will not want to go back to other mobile systems.
The main disadvantage of this phone is that you cannot expand the memory more than 32G of memory what is more than enough.
The main feature of this mobile phone is its almost perfect camera that can be the main and only reason for buying this product.
People who travel frequently will use this phone as a replacement for the camera.
Take a look at this comparison at nokia lumia 1020 review and You will see comparison to HTC One and iPhone 5.
Anyone considering purchasing this Nokia needs to see the information in this chart.
Windows Central Newsletter
Thank you for signing up to Windows Central. You will receive a verification email shortly.
There was a problem. Please refresh the page and try again.