Nokia Lumia 1020 — six months with the best smartphone camera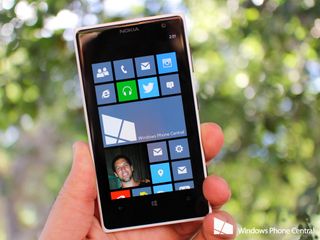 If you want the best smartphone camera right now, you buy a Nokia Lumia 1020. It's been that way ever since the Lumia 1020 launched on AT&T here in the United States a little over six months ago. After the initial US availability of the device in July, it slowly showed up around the world on other carriers over the next few months.
It's not a wildly popular device like the Lumia 520. The Lumia 1020 was never designed to move huge volumes of sales. Instead the Lumia 1020 was as an exercise in combining elegant hardware, innovative software and the best possible mobile imaging capabilities into a smartphone. It's unashamedly a niche device.
We've had the Lumia 1020 since launch and have loved every minute of it. But six months is a long time in tech, so we're going to take some time and look back at how the Nokia Lumia 1020 has performed over the past six months.
Camera / Imaging technology
If you wanted to oversimplify the Lumia 1020, you could call it a reworked Lumia 920 with an insanely awesome camera. In terms of design, the Lumia 920 and Lumia 1020 are fairly similar. The big difference (and we mean big) being the gigantic camera hump on the rear of the Lumia 1020. That camera hump houses the best imaging technology found in any modern smartphone. Which is what exactly what we're going to focus on right now.
The Lumia 1020 is very much a niche smartphone. It's expensive and focused on a very small segment of the smartphone buying population. Those wanting a professional photographic experience on their smartphones are going to seriously consider the Lumia 1020. You can thank the imaging technology inside the Lumia 1020 for that.
The BSI sensor in the Lumia 1020 is a testament to the engineering prowess at Nokia. It measures 1/1.5 inches with a resolution of 41 megapixels. Photons reach the sensor through Zeiss optics with a wide f/2.2 aperture. The Lumia 1020, like the Lumia 920, also has optical image stabilization, however it's an improved version of Nokia's OIS technology. You'll also find a mechanical shutter and Xenon flash on board the Lumia 1020. Technically, those imaging specifications we listed are pretty impressive for a smartphone (or even most handheld cameras), but it's on the software side that the Lumia 1020 took advantage of everything happening inside that camera hump.
There's an on-chip image processor in the Nokia Lumia 1020 that handles all the image processing. It's here that the magic really happens. To produce sharp images, the Lumia 1020 employs an imaging technique known as oversampling. This reduces the high resolution image taken on the 41 megapixel sensor into a lower, 5 megapixel resolution image. The result is high image quality, lossless zoom and better low-light performance.
There's one last piece to the imaging puzzle inside the Lumia 1020. The launch of the Lumia 1020 also saw the introduction of a new app on Windows Phone called Nokia Pro Cam, but now simply known as Nokia Camera.
All this imaging hardware was incredible, but Nokia would be damned if the default imaging camera in Windows Phone would handle all these pixels. Nokia Camera offered pro-level control for pro-level hardware. With the app users were given individual control over various settings like ISO, shutter speed, brightness, focus, white balance and flash. Not only could you control all those settings within the app, but the layout was innovative enough that it wasn't cumbersome to quickly and easily make those changes for a photo. Instead of mimicking the menus and dials of a DSLR as others might have done, Nokia went for a pure natively digital expression of how to manage manual controls.
A great device that gets even better
Like any modern smartphone, the Lumia 1020 has gotten even better since launch. It launched with GDR2, which brought a number of new features to Windows Phone. Since then the Lumia 1020 has picked up a both software and firmware updates. The Lumia 1020 is now running Windows Phone 8 Update 3 and the Lumia Black firmware update. It was the Lumia Black firmware update that made the Lumia 1020 even better.
After you updated to Lumia Black on your Lumia 1020 you were introduced to a few new features and improvements. Like other Lumia devices, the Lumia 1020 picked up Bluetooth 4.0 LE support and general improvements to the Glance screen. However, it also picked up some imaging improvements that you won't find in other Lumia devices.
Lumia Black introduced new camera algorithms for JPG processing, white balance, and noise reduction. This made photos that look amazing, look even better. It also introduced RAW camera support. Head into the settings of Nokia Camera on the Lumia 1020 and you can now chose to save images as DNG file.
The DNG files are the raw, untouched information direct from the sensor on the Lumia 1020. That means camera enthusiast and professional photographers can edit Lumia 1020 photos using that sensor information to produce images that shouldn't be possible on smartphones. Nokia even recently released Adobe Lightroom color profiles so that those using Lightroom and the Lumia 1020 can save a bit of work when working with and adjusting the colors from that DNG file. It's a massive shift for smartphone photography,
Most smartphones get marginally better since launch, but the Lumia 1020 is leaps and bounds better than when it first launched. Which is incredible since it was already well-received by those with strong photography backgrounds.
DSLR stays home, while the Lumia 1020 is always with us
We love our Lumia 1020's. Unashamedly, unabashedly. Most of us on staff here at Windows Phone Central are serious photography enthusiasts. We all have fairly big collections of DSLR cameras, lenses and accessories worth thousands of dollars. Yet we don't use them that much anymore. Instead we save them for serious work like the images you see on the site or when we go to cover events like CES, Mobile World Congress or Build.
Of course that trend of using our DSLRs less and less in favor of our smartphones didn't start with the Lumia 1020. It kicked off with the great camera in the Lumia 920 last year, but the Lumia 1020 was the nail in the coffin for needing to lug around cameras when we weren't working. Heading to the beach with some friends? Bring the Lumia 1020. Going on a hiking trip? Bring the Lumia 1020. Birthday party for a friend? Bring the Lumia 1020.
The Nokia Lumia 1520 and Lumia Icon have been released since the Lumia 1020.They don't have a 41MP sensor like the Lumia 1020; they instead carry smaller 20MP sensors. While they aren't on the same level as the Lumia 1020, their cameras are miles above most other smartphones. However, they do offer newer processors, more RAM, and bigger, higher resolution screens with space for an extra column on the Start screen. As general devices we'd have to recommend them over the Lumia 1020 for the general users.
That said, the Lumia 1020 is still king if you're looking for the best, most pure photographic experience on a smartphone.
Your turn
How about you? Share your Lumia 1020 experiences below. This is your chance to proclaim your love for the Lumia 1020!
For more on the Lumia 1020:
Get the Windows Central Newsletter
All the latest news, reviews, and guides for Windows and Xbox diehards.