Nokia Lumia 1020 Review
Windows Phone Central's full review of the Nokia Lumia 1020, a smartphone with an advanced 41MP camera, now available on AT&T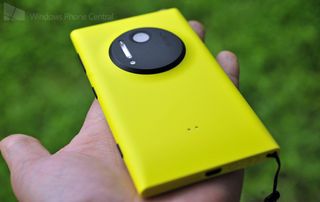 Back in 2012, Nokia's presentation during Mobile World Congress brought thunderous applause and cheers, the likes that are rarely seen at press events. The reason? The 808 PureView, a Symbian based smartphone sporting a technology-busting 41MP sensor. The device was reportedly in development for the previous five years and was the culmination of Nokia's engineers and photography experts.
Unfortunately for Nokia, the most frequent question they received during the event was: When, for Windows Phone?
Fast forward to July 26th, 2013 and we finally have our answer. But Nokia didn't just plop the 808's technology into the Lumia 1020, instead they continued evolving it.
Has it been worth the wait? Should Lumia 920 owners upgrade? Is it worth the cost? We answer all of these questions in more in our full review of the AT&T Nokia Lumia 1020.
Swipe to scroll horizontally

Bold, eye-catching and the best smartphone camera available today. Lives up to the hype. Excellent build quality and small improvements in design make the Lumia 1020 the crown jewel of Windows Phone for mid-2013.

Expensive and niche, the Lumia 1020 will only appeal to those who are photography buffs. Though it improves upon the Lumia 920, it only does so in welcome but minor areas. Camera Pro app also needs some improvements. Design is a bit more awkward than previous Nokia efforts due to the large camera housing.

The Lumia 1020 with Windows Phone 8 is an outstanding contribution to the world of photography. It finally gives shutterbugs a reason to leave their point-n-shoot at home and lighten their load. With easy sharing of captured images, the ability to zoom-via-crop and the excellent image quality, the Lumia 1020 delivers on what it promises. Plus it's a really good phone.
Specifications
The Lumia 1020 sports nearly the same hardware as the Lumia 920, a device that it is closely based off of for design and aesthetics. Featuring a dual-core 1.5GHz CPU with 32GB of internal storage and a 4.5-inch (1280x768) display, it's easy to confuse it with its flagship cousin from late in 2012.
Bottom: Laynard loop, microUSB and speaker
The device comes with an array of modern proprietary Nokia technology that our audience should now be familiar with, including:
PureMotion HD+ - High display refresh rate for smooth scrolling
ClearBlack – A dual-layer polarizer that helps filter reduce glare and make colors more pure
Sunlight Readability – The display ramps up to overdrive when in direct sunlight
Super Sensitive Touch – The ability to use the touchscreen when wearing gloves
Rich Audio Recording – Dual HAAC microphones, stereo recording
Nokia Glance – On screen clock
Likewise, the Lumia 1020 features other standard connectivity technology that is par for a 2013 smartphone including NFC, Wi-Fi (a/b/g/n), Bluetooth 3.0 (upgradable to 4.0 LE), 4G LTE bands for fast data speeds, USB 2.0, A-GPS/Glonass and a 2000 mAh battery rated at 13 hours talk time.
But like all Nokia releases, they are constantly fine tuning things based on experience, feedback from customers and new advancements that are available on the market. When compared to the Lumia 920, the Lumia 1020 features these hardware advancements:
4.5-inch AMOLED display (vs. LCD)
2.5D sculpted Corning Gorilla Glass 3 (vs. GG2)
Improved IHF speakers
2GB of RAM (vs. 1GB)
Barometer
Aluminum buttons (vs. ceramic)
41MP PureView camera with F2.2 aperture, six lens elements (ZEISS optics), image stabilization (OIS), a massive 1/1.5 inch BSI sensor and xenon flash
Except for the overhauled camera, the hallmark feature of the Lumia 1020, the changes may seem like small advancements but they each help to improve upon the original Lumia 920's design and make the Lumia 1020 a tremendous device.
The Lumia 1020 comes with a useful wrist lanyard
The one missing feature is the inclusion of built-in Qi wireless charging, something that was a key feature of the Lumia 920. The reasons why it was dropped are numerous and range from AT&T wanting a thinner device to customer feedback to even cost considerations. The technology can be added back by the purchase of an accessory cover (Nokia CC-3066) and while it may disappoint some, we think it was a good move to keep the device's weight down and thinner design.
The Lumia 1020 only comes in a 32GB version for internal storage with no expansion options (unless you consider the extra 7GB with SkyDrive or AT&T Locker, where you can get 50GB of online storage for free). There is a 64GB variant that is exclusive to Telefónica, however there are no immediate plans to bring that to the US at this time.
Is 32GB enough? After the OS and apps, the user has about 25GB actually available for use on initial startup. The full high resolution photos from the Lumia 1020 range between 9 and 15MB each, with the smaller oversampled one coming in at 3MB. While you won't fill that space up overnight, you'll probably not want to keep every photo on your device with every song that you must have. It's not nearly as bad as having a device with 16GB and we think of most people 32GB will be okay, but depending on how you use your device, you may have to pay closer attention a few months down the road.
Look and feel
Feels nice in the hand, even with the large camera housing
Although at first glance the Lumia 1020 looks like the Lumia 920, upon closer inspection there are a few noticeable changes besides the massive camera. For one, Nokia has opted for a less slippery matte finish as opposed to the glossy one featured on some Lumia 920s. They chose this because of the "quality feel" that it offers, something for which we agree. They also added an anti-fingerprint and dirt resistant finish to the top layer, to make sure your device stays unsoiled.
Due to the removal of built in wireless charging, the Lumia 1020 is a smidge thinner than the Lumia 920, coming in at 10.4 mm thick (versus 10.7 mm). That extra bit may not seem like much, but it's just enough to say that the Lumia 1020 is significantly thinner than its predecessor, so much that when you pick it up you'll be pleasantly surprised. Likewise, it also weighs less, dropping almost 30 grams in weight. Picking up the Lumia 1020, the phone feels nearly hollow, which is a good thing.
First day thoughts on the Lumia 1020
The Lumia 1020 won't win awards for the lightest or thinnest smartphone but these new dimensions negate the biggest complaint about the Lumia 920 from critics. It also makes the device much more accessible to new customers who are trying to get away from a heavy, secondary camera, aka the raison d'être for the Lumia 1020.
The upgrade to Gorilla Glass 3 and improved anti-fingerprint coating makes the Lumia 1020's display one of the nicest to interact with. We noticed this with the new Lumia 925 as well (though it only has Gorilla Glass 2) and it makes sliding your across the display silky smooth, with minimal surface drag.
What does Gorilla Glass 3 gain you over version GG2? Announced earlier this year, Gorilla Glass 3 now features Native Damage Resistance (NDR), which reduces flaws and the appearance of scratches, while maintaining improved strength and durability. In real world terms, at least according to Corning, it should result in a 3x improvement in scratch resistance, 40 percent reduction in the number of visible scratches and 50 percent boost in retained strength after the glass becomes damaged over its predecessor.
Bold, iconic design with matte yellow and anti-fingerprint coating
The buttons for the traditional power, volume and camera, have been improved as well. The materials have changed from the shiny ceramic to the matte aluminum, the same material found on the camera housing. More importantly, the feel of the buttons has improved when pressing them. For instance, pushing in the power button results in a more discernable 'click'. Or the camera shutter button, which makes using the half-press feature for auto-focus much nicer to use than on any other previous Windows Phone. Like we said, not a game changer, but these little improvements are noticeable to us and have made our daily usage of the Lumia 1020 more enjoyable. After all, it's that refinement of the small things that help make a great device.
While some people have lamented the look of the Lumia 1020's camera protrusion, in reality it's a lot less noticeable than you would think. Visually, it stands out, but at least on the white and yellow variants it could be considered a badge of recognition. Something about seeing that Cyclops-like camera housing that screams 'this device means business'. That's not a bad thing either, as it helps solidify the brand.
Not perfectly balanced
Will you be aware of the camera housing? Yes, certainly. When placing the Lumia 1020 down, you can't help but notice it propping up, giving it a little bit of wobble. Though this isn't necessarily a bad thing as it keeps the front element completely off the ground, preventing potential damage to the precious camera.
Top: microphone, 3.5mm headset, microSIM door
Holding the phone in your hand, one surely feels the presence of the 41MP shooter and it is a tad awkward especially when compared to the curvy (but heavy) Lumia 920. Still, people will buy this device for the camera and knowing what it packs for technology, Nokia can be forgiven here for not being able to make it any svelter than it is. Otherwise, it's akin to complaining that a sports car's V8 engine is too noisy, or makes the car too heavy. If you do that, you're kind of missing the point.
In conclusion, the Lumia 1020 offers small but substantial improvements in quality over the Lumia 920. Judging the device on its own, the unibody polycarbonate body exudes quality, feels like a smooth pebble and has no creak or moving parts. Ignoring the inevitable awkward camera housing complaint and the Lumia 1020's design is as good as you're going to get with these specs.
Display
Caught on camera: The Lumia 1020's AMOLED display shows banding when viewed through a camera, in real life though you won't notice
The Lumia 1020 features an improved AMOLED display as opposed to the Lumia 920's LCD variant. It's still the same 4.5-inch design with a 1280x768 resolution and as mentioned above, it is upgraded to Corning Gorilla Glass 3 for improved scratch resistance.
Featuring all the bells and whistles from Nokia for screen technology, including a dual-layer polarizer, 60Hz refresh rate, touch sensitivity and brightness mode for outside, the Lumia 1020 gains from having an AMOLED screen and we're happy to see it here.
AMOLED (active-matrix organic light-emitting diode) technology has its detractors but they are becoming fewer and fewer these days. The biggest complaint is the PenTile matrix design, which upon very close scrutiny, allows one to see the subpixel layout. It's one of those things where once you see it can't be unseen, but on such a high resolution display, the PenTile issue is mostly attenuated, especially when compared to Windows Phone 7 devices like the Samsung Focus.
So why do we prefer AMOLED? Glad you asked:
Deeper blacks – Black pixels turn off, resulting in better contrast
Better battery life – Because black pixels turn off, it consumers less power than LCD (though inversely, using the light theme it could actually use more than LCD)
Glance Screen – Nokia's new on screen clock will use less battery on an AMOLED device than LCD and it's such a wicked feature, we want it always on
Thinner – Due to the technology in how AMOLED displays are manufactured, they take up less space than an LCD one
AMOLED and the Windows Phone OS go hand in hand, in our opinion. The UX is bold, has high contrast and is visually catchy, which is what AMOLED offers in terms of hue and divergence.
The Lumia 1020's display is bright, punchy, has virtually no glare and it just looks fantastic. It's easily one of the best yet from Nokia (same with the Lumia 925's display). Interestingly, if you don't like the colors and contrast, Nokia has included their 'Lumia Color Profile' feature under Settings > Display + Touch where you can actually tone down (or increase) the saturation. It answers one of the biggest complaints about AMOLED, namely that "it doesn't look natural". Well, now you can fix that and set the display to how you like it.
Phone
This camera also has a phone built into it
Even though people will be buying the Lumia 1020 for the camera and video capabilities, we have to remember that this sophisticated piece of technology is still a phone too. So before you throw down your $299 for one, you may want to find out if it's any good at that job.
Here, we are pleasantly surprised by the AT&T Nokia Lumia 1020. While Nokia always has above-average audio quality for their speakers, the Lumia 1020 steps it up a notch so much so that we have to emphasize it here. The Lumia 1020 is HD Voice Compliant and we believe (though have not verified) that AT&T is now actively supporting this in some areas. HD Voice offers crisper word clarity, more natural sounding speech and it is dependent on both the carrier and the phone hardware to work. AT&T is set to introduce HD Voice this year and may in fact already be doing so.
All we can say here is that people sound remarkably clear and vice versa for people on the other end. In fact, a few individuals have pointed out to us how much more clearly we sound than on previous devices. So if it's not the HD Voice in action, then it's just the stellar build of Nokia's microphones and speakers.
Likewise with speakerphone. The speaker is loud and crisp and while speakerphone is always a so-so (but necessary feature), the Lumia 1020 is one of the best we've used both for listening and speaking to others.
You would expect that Nokia's top tier device would provide some of the best audio quality around but the 1020 has gone above and beyond our expectations in this regard.
PureView Camera
Lumia 1020 with optional PD-95G Camera grip
The Lumia 1020 features what is probably the most advanced mobile camera found on any smartphone as of July 2013. It improves upon the discontinued PureView 808 and it even trumps what HTC or Samsung can throw at it. That's not to say that someone won't best it anytime soon, but let's be clear: Nokia has implemented some radical and unique hardware in the Lumia 1020's camera. And it works.
Let's repeat the camera's specifications:
41 megapixel sensor
Back-side illuminated (BSI) for low light performance
Motor-driven barrel shift optical image stabilization (OIS)
6-lens ZEISS optics
Xenon flash (secondary LED for video, AF light)
What does all of that get you in laymen's terms? The Lumia 1020 can take sharper photos, both in regular and low light, than any smartphone out on the market—at least that's the claim. A BSI sensor moves the wiring from the front to the back of the sensor, allowing more photons to be recorded—that means better low light performance and it was a feature missing on the 808 PureView (Nokia claims the technology wasn't ready yet). Combined with the redesigned optical image stabilization (OIS), the Lumia 1020 allows users to take longer exposures at night while also avoiding camera shake and the resulting blurriness.
Sample: Handheld, Auto settings from the Lumia 1020, NYC
Many will gawk at the "41MP" number and surely there is advertising value to be had there as it is headline grabbing. But the feature is not a gimmick nor a pure marketing ploy. Instead, the camera on the Lumia 1020 works by taking two photos at once aka 'dual capture': 34 or 38MP and 5MP. The first series of numbers, dependent on aspect ratio (16x9 or 4:3), is the full high resolution image used for future editing. The second number is the oversampled 5MP image meant for sharing via email and social networks.
Dual capture is an impressive advancement in mobile technology and it was something that Nokia and Microsoft had to work on especially for the Lumia 1020 as Windows Phone 8 did not support this function at the time. The benefit to the consumer is you don't have to choose either the 38MP image or the 5MP oversampled one—you get both for free, one to edit, one to share. (You can turn off the 38MP HQ image though and only shoot at 5MP oversampled, should you prefer it).
Oversampling is Nokia's verbiage for taking a lot of pixels (roughly seven) and dropping them onto one "superpixel". The result is a very high quality, sharp 5MP image with low noise that also saves space (~3MB each) as opposed to just saving the 38MP high-quality image (up to 15MB each). This technique is very useful because in digital photography, information is either lost during the photo capture (aliasing) or has to be interpolated via Bayer color filters. Translation: a lot of cameras have to "guess" the surrounding pixels during processing. That problem here is attenuated via Nokia's oversampling technique and it is a welcome advancement.
Sample: Handheld, Auto settings from the Lumia 1020, NYC
[Need more science? Read Nokia's full white paper (PDF) on the technology behind the Lumia 1020's camera]
Does the Lumia 1020's camera live up to the hype? Absolutely. In comparison shots with the Lumia 920 and Lumia 925, both with outstanding cameras for their class as is, the Lumia 1020 was obviously sharper and provided more detail as expected. What's more, things like white balance, color saturation and exposure were overall better than previous Lumias. That's partially due to the forthcoming Amber firmware update that is already found on the Lumia 925 and Lumia 1020.
The one grumble would be that Pro Cam, Nokia's baked in software with advanced camera controls settings, is still obviously a version 1.x. As such, we've had the app crash on us when entering settings (only once) and there is a noticeable delay in launching the camera with Pro Cam. That delay means it takes about five seconds from a cold start (start holding the shutter key to launch the camera) until you are ready to snap a photo. That's roughly twice as long as the default camera app, so clearly there is a trade-off for going down the Pro Cam route at this early stage.
The 41MP camera's lens covers up when not in use
Besides the startup delay, there is also processing after image acquisition, which adds another two seconds before you can take a subsequent photo. Luckily, if you need to take rapid fire photos, you can use Microsoft's BLINK or Nokia's Smart Cam, which are amazing solutions to this problem.
Likewise, Pro Cam and Smart Cam, when set as the default camera app (something new to Windows Phone 8.0 GDR2), cannot bypass the PIN lock screen like the native Windows Phone camera UI, adding even more delay to the process should you chose to lock your device.
Sample: Handheld, flower-macro, Auto settings
These are by no means deal killers because the tradeoff in image quality is certainly worth it—trust us. But it does show that Nokia has some improvements left to complete on the software side of the Lumia 1020.
Luckily, apps like Smart Cam and Pro Cam (allows manual control of the camera, including ISO, white balance, exposure, etc.) can be updated via the Windows Phone Store at any time. In theory, there's no reason why Pro Cam, like most software, cannot be optimized for speed with later iterations and due to Nokia's excellent support history, we expect continued development down the road. Indeed as we were writing this review, Pro Cam received an update with bracketing functionality.
Nokia's Pro Cam software offers full manual control over the camera
For those curious, if you chose to just use the native Windows Phone 8 camera UI instead of Pro Cam, you will still snap photos with the quality of the oversampled 5MP images, you just don't get the high resolution version for cropping and zooming.
Another drawback for some will be getting those 34 and 38MP images off of the device. As of now, you cannot back them up to the cloud via SkyDrive. You can only save and share the 5MP ones instead. The reason for that is most likely on Microsoft's backend for upload support rather than a purposeful limitation. Still, it means that if you want to backup the full high quality pic, you need to use a USB cable to plug into a PC and then drag and drop the files. It's a solution but not an ideal solution. (AT&T customers can at least use their AT&T Locker app, which does allow cloud-saves of the full HQ image).
We'll be following up this review with a more in-depth one of the camera itself. For now, the take away is this: Nokia has delivered on the promise of being the best in mobile photography. The Lumia 1020 rivals some point and shoot cameras and it is an easy choice for those with photography on the mind. Things like focus lock, bracketing, shutter delay, full manual control over camera settings and the quality of the hardware make this the most compelling option for mobile digital photography. We're also confident that Nokia will continue to improve upon it with subsequent software releases.
More on the Nokia Lumia 1020 Camera:
Support forums: Nokia Lumia 1020 Photography
Accessories
The Nokia Lumia 1020 is launching with two major accessories:
Camera Grip (PD-95G) – Provides an extra 1020 mAh battery, tripod mount and heartier shutter button, the camera grip is a must-have add on if you're going to be doing extending shooting. It makes holding the phone much easier due to the contoured grip and the extra battery life will add hours on to the device's usability. Retail: $79. AT&T Stores: $59
Wireless Charging Cover (CC-3066) – For those who desire to add back the missing wireless charging (Qi standard), you can purchase the wireless cover to add some back protection to your device and the convenience of wireless charging. The cover comes in yellow, white or black and in terms of size, brings the Lumia 1020 back up to the Lumia 920's dimensions. Still, it's super easy to snap on and off, meaning you can use it only when needed plus it protects those vital but delicate polycarbonate corners. Retail: $39 (est)
The Windows Phone Central Store will also be stocking up on Lumia 1020 accessories as soon as they become available. Those who live near an AT&T Store can also pick up various cases from Speck, Incipio, iFrogz and Ballistic for added protection.
The Lumia 1020 is compatible with micro USB 2.0 cables for syncing, Bluetooth 3.0 devices for pairing (though it should be upgraded to 4.0 LE in the coming months) and will work with NFC pairing devices like Nokia's JBL PowerUp wireless charging speaker (MD-100W).
Wrapping it up
Nokia set the bar with the PureView 808 and Lumia 920 back in 2012 for mobile imaging, but they weren't a home run. The PureView 808 was released on a dying platform and the Lumia 920 had mixed reactions from critics who complained about its weight and soft images. It was an advancement but not quite reaching the level of awe-inspiring. All of that though it addressed with the Lumia 1020—from its 41MP sensor to the added sixth-lens element for sharpness to the improved software, Nokia is clearly hitting their stride on Windows Phone, listening to their critics.
Who should get the 1020? Anyone who owns a DSLR and contemplates whether or not they should lug their camera around when heading out for the day. Likewise if you carry a Canon PowerShot or similar camera around with you for events. The Lumia 1020, for all intents and purposes, makes having to carry an extra camera around with you nearly a thing of the past. While the image quality is not as good as those cameras, it's almost good enough at this point. Throw in the convenience of immediately posting to Instagram (Oggl Pro, Instance), Facebook, email or whatever network you want and the Lumia 1020's advancements are obvious.
What if you currently own a Lumia 92x? This question is more difficult as first and foremost, your financial situation is a big consideration. If money is not a concern, then yes, you'll be very happy "upgrading" to the Lumia 1020. The only downside is you will lose the built in wireless charging, though you can add it back via a charging cover for the device. If you're on a contract though and the Lumia 920 is "good enough" for you in image quality (plus it will improve with the Amber/GDR2 update that is forthcoming), then you will want to wait for the next-generation Lumia. There's no doubt that support for 1080P displays and new Snapdragon processors is right around the corner and you'll have to decide which is more important: perceived performance improvements and display quality or the Lumia 1020's camera? Remove the Lumia 1020's camera and it's a welcome, but minor improvement over the Lumia 920.
For us, it's not a question though as we're hobbyist photographers. The Lumia 1020 is our only option and although newer, 1080P Lumias and phablets are approaching, there's little doubt that Nokia will 'Osborne' the Lumia 1020 with a radically advanced device in the next six to twelve months. Unfortunately for consumers, companies like Nokia are releasing more and more devices with newer technology faster than the typical two-year cycle, which means you will now have to constantly make these hard decisions. The price of progress.
Regardless, between the reduced weight, the thinner design and the quality of the hardware, the Nokia Lumia 1020 stands on its own as the best camera phone on the market. You could also make the claim that it's the best all-around Windows Phone in 2013, though we would easily toss the Lumia 925 into that category as well (read our full review).
As we said above, Nokia is clearly hitting their stride with hardware and software on the Windows Phone platform and the Lumia 1020 is an exceptional example of their continued work. Highly recommended.
The Nokia Lumia 1020 is available starting today, July 26th from AT&T for $299 on contract ($659 no contract). It is expected to launch worldwide in other markets in August/September of 2013.
Get the Windows Central Newsletter
All the latest news, reviews, and guides for Windows and Xbox diehards.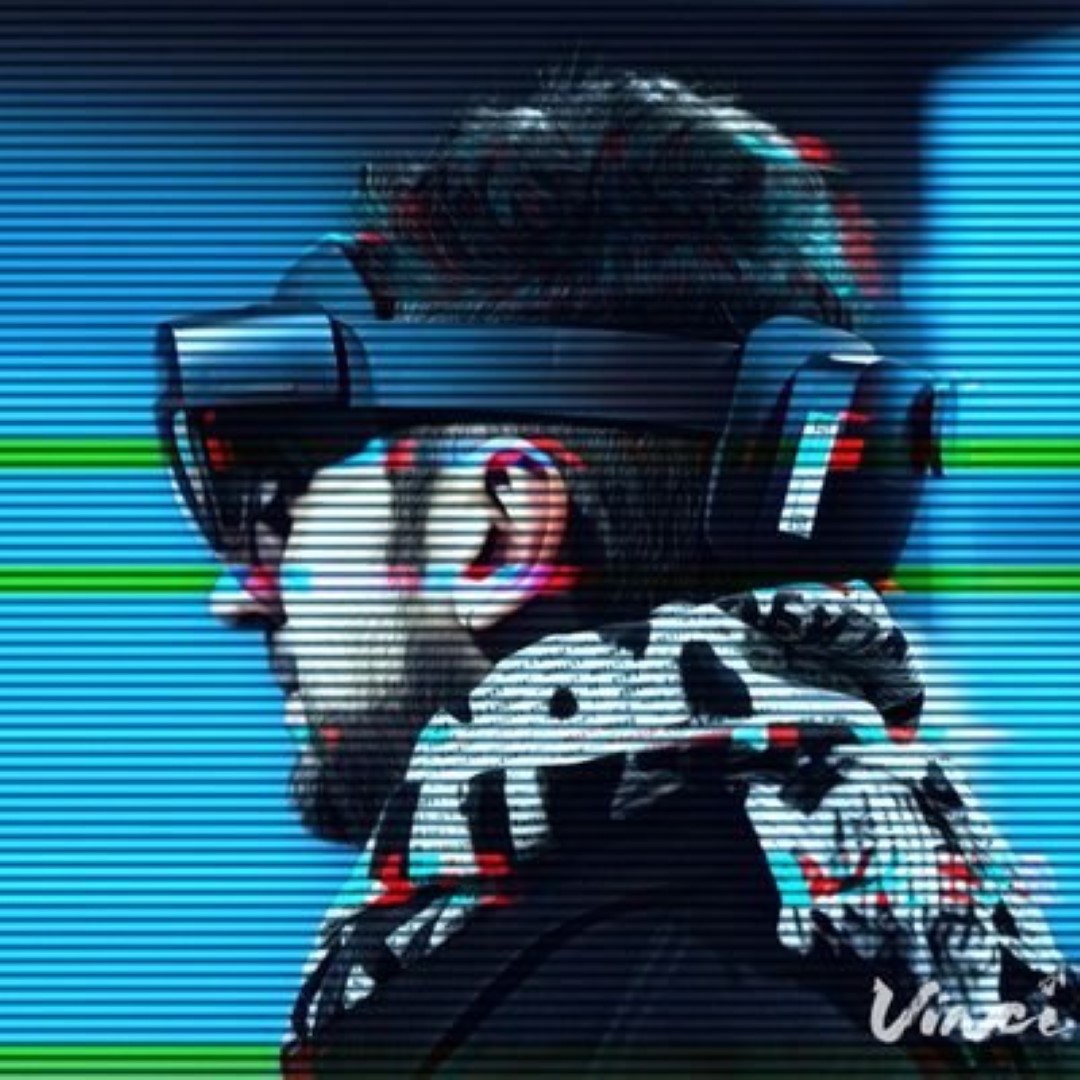 Daniel Rubino is the Editor-in-chief of Windows Central, head reviewer, podcast co-host, and analyst. He has been covering Microsoft since 2007 when this site was called WMExperts (and later Windows Phone Central). His interests include Windows, laptops, next-gen computing, and for some reason, watches. Before all this tech stuff, he worked on a Ph.D. in linguistics, watched people sleep (for medical purposes!), and ran the projectors at movie theaters because it was fun.