Nokia Lumia 900 to hit the US in early 2012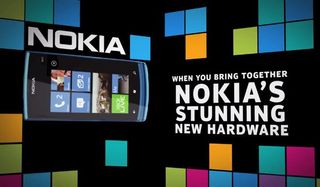 We've witnessed the power of Nokia's marketing efforts with the Finnish manufacturer tripling expenditure, and hosting a huge night in London, where Deadmau5 blew a number of speakers and the Millbank Tower was transformed into a massive presentation. We know that Nokia is set to move into the U.S., and their push will need to be strong to have any hope in capturing market share.
BGR now reports they have trusted sources that confirm recent Lumia 900 rumours. According to their report, the 900 will be Nokia's flagship device, which will aid the manufacturer in their U.S. campaign. The handset is set to sport a 1.4GHz processor, 4.3-inch ClearBlack AMOLED display, an 8MP camera, will share the same identity as the 800, and will ship with Windows Phone "Tango". We'll have to wait and see what happens at CES.
Source: BGR, thanks to everyone for the tips!
Windows Central Newsletter
Get the best of Windows Central in in your inbox, every day!
Rich Edmonds was formerly a Senior Editor of PC hardware at Windows Central, covering everything related to PC components and NAS. He's been involved in technology for more than a decade and knows a thing or two about the magic inside a PC chassis. You can follow him on Twitter at @RichEdmonds.
Great as long as they don't make it a US exclusive.

Since Samsung decided not to release the Samsung Focus S in Europe, this will be a nice alternative for European users.

Nokia needs to being some LTE hardware.
I cannot emphasize enough how important it is for Verizon and AT&T.

How do you demand that NOKIA bring the LTE which is a carrier controlled operation? Verizon is already offering LTE service widely and ATT is starting to roll it out (its supposed to be in my area by the end of March. While I am hoping for LTE in the 900 and I think that the 900 will be LTE ready as long as ATT and VZN are ready and get the rights radios on board but Nokia and its manufacturers are only going to do that if the carriers say do it and MS allow. Howl at MS and your carrier. Dont bark just at Nokia!

Which is why he said LTE hardware...
It is 100% in Nokia's court what kind of radios they put in the phones. Making it LTE is going to give the carriers another reason to carry it and to promote it. MS has already said that Nokia has a LTE ready version of Mango so Nokia is really the only one to worry about.
That said I don't see it not being a LTE phone. If there is one thing that Elop has been harping on again and again in the US market it is jumping in with an LTE phone.

Understanding this will be their birth into the US market this phone should have specs. 2ghz processor, 1gb Ram, 32gb storage, 10mp camera, 2mp front camera, and a graphics processor greater then the iPhone. Also higher pixel density on the screen. Knowing windows phone hardware specs aren't close to these, this set of specs would set the phone apart from and iPhone or over spec android phones. I'd pay 300 with upgrade for that phone. If Nokia is to enter this market with windows phone it truly should be a flagship device. All the current rumored specs tell me is that I made a good purchase with my titan. I look forward to WP8 devices with said specs and hope this great OS can get the credit it deserves. However to capture the market consumers compare phone specs now more then ever. Here's to wishful thinking...

like how nokia said you need to wait for wp8 to see the true potential of nokia

Nokia has said they expect windows 8 in June and tablets with win* at the same time Tango 1 and maybe even 2 will be out by then and Apollo following thereafter.

Agree--LTE is key. And if Verizon doesn't jump on this within the first three months of 2012--it will be their biggest mistake since passing on the iPhone in 2007.

Is there a Front Facing Camera? If not then thats a deal breaker for me.

Yep, me too. I REALLY want a Nokia phone again but if it doesn't have an FFC or at least 32GB of memory (I don't want to hear anyone talk about how "I" don't need more than 16 GB - you're not me) or expandlable memory slot, I'll probably try to tough it out with my Titan until the WP8 phones are released.

32GB I could see, but I doubt we'll see any chance of removeable storage until WP8 at the earliest if I had to guess.

And you are not everybody else. If you want 32 GB then get all your fellow 32Gb wanters and howl at MS NOKIA and your carrier. If evough of you howl for it maybe they will listen and it will happen. I would not mind a 32 GB or even 64 GB device but personalyy I dont need it. I respect your right to need or want that much and hopefully it will come but I wont hold my breath. I think I could deal with just 16 since I dont listen to much music and havent even played any games although I suspect I will soon be downloading angry birds.

So then that puts this report/rumor to Tango being released in early 2012.


Confused... Their flagship phone will be running Tango, which is aimed for lower end WP devices?

I believe Tango brings LTE capability so that's likely the reason why. Also it has already been reported they are likely dropping the lower resolution spec from Tango as 480x800 is getting so cheap to make it unnecessary.

Tango isn't just for lower-end phones. It also brings more language support, and while it's not clear, it may also bring LTE. All current Windows Phones should also get the Tango update.

They will be running Mango not Tango.
And yes the critical item for them in the US is to get an LTE device onto Verizon. It doesn't really need to be Dual core as unlike iOS and Android WP is super fast and smooth on single core. But it does need a front facing camera, high end build quality and a higher resolution (and larger as in 4 inch) screen - even if this means spending $$$ with MS right now to modify WP7 to support the higher resolutions.

From the prior "rumors" regarding Nokia's re-entry into the US, some have stated that Nokia will be working with AT&T to drive LTE capable phones in 2012. I hope they work with both Verizon and AT&T to release the first LTE Windows Phone devices.

It will likely have Tango with LTE support. You will not see a higher resolution until Apollo (WP8) later in the year as the current versions will not support above 800x480 and they will not just raise it without giving devs time to play with a new SDK that supports the new res.

Thats up to VZN to get on board with MS and Nokia and while VZN sent ateam to Nokia World there's been no noise out of VZN about a deal with Nokia and gearing up for a sustained WP ad campaign and device release. Time will tell.

I want ffc, nfc and 16,32 and 64gb variants and I will get this phone!!

Oh and on Sprint or Verizon!!

Well damn, PM me happy! I'm glad he was correct. I can't wait to see this phone. I don't give a hoot about LTE, 3G or 3G+ is enough for me. I now have 3 phones that are in the mix for my money, HTC Titan, Nokia Lumnia 900, or the Samsung Galaxy Note. FIGHT!

It should be running Tango 1 Tango 2 is for lower end blackberry style devices.

I agree with 1jaxstate1. Nokia better have larger storage capacities than what is on the market right now (16GB isn't cutting it), and needs to have a FFC (which the Lumia 800 does not.) NFC would certainly be awsome, but I wouldn't expect it. And Microsoft has not come out to say Tango will have two varients, but Apollo will.

No N8 camera. I think that would have been a huge selling point.

Just come to T-Mobile. That's all I ask.

I don't think Nokia will want to have any of their devices on the Leap/Cricket's network. I don't think that Cricket has LTE either, now that I think about it.

What does one have to do with the other?
You just jumping the gun with AT&T/T-mobile divestitures?

SHUT THE FÚCK UP ABOUT SPECS!!! IDIOTS!!!

Exactly what I wanted to say. These people are just amazing when it comes saying I want this and that. Some even have unrealistic demands. It also seems to me that Americans think bigger is always better if you wna succeed... Really? Does the iPhone 4S or any other success full phone have every little bit of the latest tech? Why should the Nokia phones for the US have it? Honestly, I think Nokia have to re-enter the US strategically. They should do something that is practical and feasible in terms of the OS´ current capabilities. I really don´t think giving customers a phone with specs that are designed to be better thn the iPhone is the way. They should include what customers need and a little bit of what they want. By customers I mean the majority of the people who will be likely to buy the phone. Not just techies.

This phone WILL have LTE and it WILL be my next phone! (coming from a very satisfied Focus owner)


Oh man...just got a chubby!
Want a 900 so so bad!....but too many stars need to align. Like Good Messaging support for WP7 and Nokia actually delivering to the US.

I'm honestly shocked that more of the 2nd Gen devices don't have ffc when one of the biggest changes in mango was the support for VoIP. Especially with the recent acquisition of Skype by MS.

First, if you want dual-core processors go buy an Android or iPhone 4s. Windows 7.5 DOES NOT NEED IT, and I want battery life instead of useless numbers to brag about.
Second, it should come with a minimum of 16gb, hopefully there will be a 32gb option for those who want it.
Third, yes it needs a front facing camera or it's a fail.
Finally, LTE, I think it would be smart but I think that this phone will only be on AT&T and possibly T-Mobile. Both are GSM systems for fall back in areas that do not have LTE. While Verizon has a decent LTE area, it is no where near system wide and the phone would be useless outside of LTE area. I do not see Nokia bothering with EVDO/CDMA phones, just my opinion but on this I could be wrong.

There are a number of people who are satisfied with the staus quo... some are afraid to speak up and say what they really want - and some are just WRONG!
I don't know if those of you saying Windows Phones don't need dual-core have a clue what they are saying... I'm not sure about LTE because I prefer T-Mobile's 42gb HSPA+, but I know for a fact that the ability to use this network comes from the CPU. I also know that the only CPU's capable of 42gb HSPA+ are dual-core! Don't bother spueing that 5 gig cap nonsense because I've only run in to it once since it was implemented. (I was running my home network through it during an outage) Now as to OS performance Windows Phone is by far the BEST there is, but I know it would benifit from a dual core speed boost. I use my phone (HTC HD2 on WP7) to watch a lot of Netflix and sometime audio/video get out of sync. This may of course be due to the hacked phone I use, but in every other way it is as fast as my son's HD7.
Personally I would like to see Nokia make a phone like the Lumia 800 but with the screen size of the HTC Titan, an FFC, and a CPU the will support T-Mobiles 42gb HSPA+ (4G-42)

Windows Central Newsletter
Thank you for signing up to Windows Central. You will receive a verification email shortly.
There was a problem. Please refresh the page and try again.