Nokia's Q3 report on the good side of bad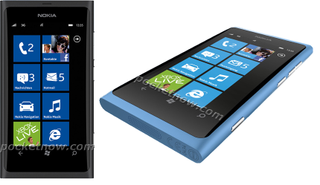 Nokia's Q3 earning reports came out yesterday, and to nobody's surprise, the $12.35 billion was not good, a 3% drop from Q2 and 13% from the same time last year. The unexpected silver lining here is that Nokia's overall net loss this quarter, $93.34 million, is a huge improvement over last quarter's $668.50 net loss. This beat nearly everyone's expectations and gave Nokia a nice pre-trading stock bump of 8%.
Nokia still has a long way to go, as they are well behind their $553.20 million profit from last year. However, the Finnish phone manufacturer has a whopping $6.95 billion in its coffers, so it can certainly tread water until the launch of their new line of Windows Phones, expected to be on October 26-27 at the Nokia World conference in London. CEO Stephen Elop has confirmed that we will see the first Nokia WP7 handsets this quarter, and Microsoft will be there in force as well.
Source: DailyTech
Windows Central Newsletter
Get the best of Windows Central in in your inbox, every day!
Windows Central Newsletter
Thank you for signing up to Windows Central. You will receive a verification email shortly.
There was a problem. Please refresh the page and try again.