NVIDIA GeForce Now is losing Xbox Game Studios titles, working to bring over 1,500 games
More publishers are pulling out of NVIDIA's streaming service while others double down.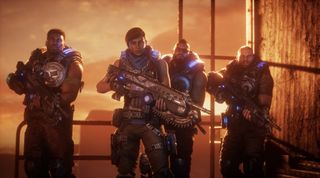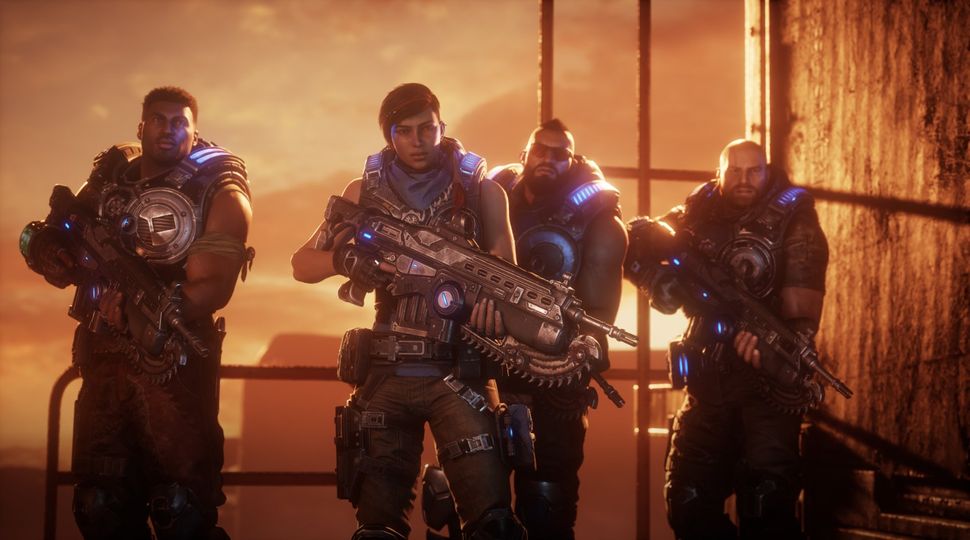 (Image credit: Xbox Game Studios)
What you need to know
NVIDIA has published a new blog post with multiple updates regarding GeForce Now.
Titles from Xbox Game Studios, Warner Bros. Interactive Entertainment and Klei Entertainment will be removed on April 24.
Ubisoft, Epic Games and Bungie remain committed to the service.
NVIDIA is working to bring over 1,500 more games to GeForce Now.
NVIDIA has published a lengthy blog post (opens in new tab) giving users an update on what to expect over the coming months. For starters, three more publishers are pulling out of the service on April 24: Xbox Game Studios, Warner Bros. Interactive Entertainment and Klei Entertainment.
These three join the ranks of multiple publishers who have pulled out over the last few months, such as Activision, 2K Games and Bethesda Softworks. It's not all removals though, with NVIDIA noting that others such as Ubisoft, Bandai Namco, Bungie and Epic Games are fully committed to the service. The complete Assassin's Creed and Far Cry series are being added starting today.
Chris Early, senior vice president of partnerships at Ubisoft, said that "Ubisoft fully supports NVIDIA's GeForce NOW with complete access to our PC games from the Ubisoft Store or any supported game stores," while Katsuhiro Harada, executive producer at Bandai Namco, said "The service is a great way for new players to experience our upcoming games, and for our existing players to continue enjoying them."
NVIDIA also stated it is working to bring over 1,500 more games to GeForce Now and is also working with publishers to tag games on digital storefronts, so that the moment a game as published, it can be ready for use with GeForce Now. The service has also seen notable additions in the past few weeks, such as Remedy Entertainment's Control. CD Projekt Red has also confirmed that Cyberpunk 2077 will be fully compatible with GeForce Now when it launches on September 17, 2020.
The library available for GeForce Now users to enjoy will undoubtedly continue to shift and evolve as the service grows, with the trial period recently extended for founders to June.
GeForce Now: Everything you need to know
(opens in new tab)
NVIDIA's cloud game streaming service is one of the best available today, delivering lag-free gaming at 1080p/60fps. The fact that you can access NVIDIA's servers for free makes it an easy sell, and the $4.99 plan makes it an immediately enticing option for seasoned gamers.
Samuel Tolbert is a freelance writer covering gaming news, previews, reviews, interviews and different aspects of the gaming industry, specifically focusing on Xbox and PC gaming on Windows Central. You can find him on Twitter @SamuelTolbert.
Microsoft definitely won't end up allowing it, because of xCloud.

Absolutely agree. I haven't used xcloud on my phone and it works really pretty well. Haven't used it much since I've been quarantined home.

Ironically, I've used it more during the quarantine than before. All the kids home all the time, it gives me one more "console" to go around. (I just wish I could use a bigger screen.)

Trial period ends in June, I bet loads of subscribers cancel their sub then

Can someone explain why does Microsoft (and others) have their right to give about GeForce Now ?
We are using the game we bought, executed remotely on a PC.
I don't see why studios should allow it or not ?

This is like saying because you've purchased a movie on say Amazon Prime or Vudu, then you can stream it from Netflix, and Netflix has no reason to seek permission from the studio that owns the rights to the movie because the viewers already purchased the movie and are just streaming from Netflix's facilities. Netflix can simply say they are only providing the pipeline, but the content riding in the pipeline is really of no concern. In the meantime, Netflix charges customers claiming that it's only for the pipeline and not the content. It 'technically' makes sense, but it is not reasonable and will not fly in practice. The real reason the customers pay for Nvidia's Geforce Now pipeline is because of the content they can pass over this pipeline with good performance - the fact that the users have previously purchased this content is of secondary importance. The reason why any streaming service thrives is content, content, content. Nothing else matters. Even if your pipeline has zero latency, infinite bandwidth etc. it does not matter without content. From this point of view, you can see why content owners are demanding full control. They also want an additional piece of the pie the streaming services are getting from the customer.

That is not an accurate comparison, a accurate comparison would be login with your account on friend's PC and download your games there and play on that PC.

Absolutely not a correct analogy. Nvidia Geforce Now is charging customers for the service. Streaming from your friend's PC is not a paid service. That is why I used Netflix

"This is like saying because you've purchased a movie on say Amazon Prime or Vudu, then you can stream it from Netflix"
Stopped reading there. That's not the same thing at all.

How is it a different analogy? You already purchased the exact same digital content didn't you? Why should you not be able to stream it for free if you go by the analogy that in Geforce Now, you already purchased the game from Steam and should be able to stream it through a paid service, without any recourse to the original content owner? As I said, the argument 'technically' makes sense, but it will never fly in practice. For Nvidia to get Geforce Now really working, they will have to make deals with the game publishers, just like every other streaming service today, regardless of whether or not customers already purchased the games on Steam. For all intents and purposes, Geforce Now will be regarded as just another independent store front for the games.

The analogy is correct. GeForce Now is a streaming service. When you buy a game on steam you buy the rights to play it on Steam. Nothing more. Netflix can't just show BBC content whenever they like. They have to have a money deal in place to do so. It doesn't matter if you own the game. And in actual fact on Steam you don't own anything. Even though your paying full price for it. You buy the rights to play it while steam allows you to. Steam at anytime can stop your access to a game. I'll say again. You do not own any right to the game on steam. It's not like purchasing a game on Xbox Live or PSN. It's effectively a glorified rental service on Steam. Read the poollicy on Steam yourself.

Thanks a lot guys for your answers.
That's a little bit clearer now. GeForce Now is considered a streaming service, rather than a deported platform on which you execute your own software. It was confusing for me as I was comparing it to "Shadow PC" which is a service of deported computer which gives you access to a full Windows device, remotely. I'm sure Microsoft, Adobe or any other editor are not even asked if they allow this or not. And it's the same when a company is using VMware or Citrix. So the difference I can see is that Nvidia is promoting the content, rather than the tool.
As they don't own the rights of the content, they should have a deal to promote it on their platform. That's how I understand it as least.

Because MS have Xcloud. Thr big differentiate between Stadia, GeForce Now and Xcloud. Is Xcloud has 15 first party studios behind it with already a big game catalog. MS were always expected to use their own studios to promote their own streaming service.

Because Nvidia is afraid of what the publishers could do, so they comply, there is absolutely no legal reason that allows them to have a say if their games are available on or not on GeForce Now.
Windows Central Newsletter
Thank you for signing up to Windows Central. You will receive a verification email shortly.
There was a problem. Please refresh the page and try again.