NZXT recently rolled out HUE version 2.0 with some new lighting kits for your monitors and desktop PC. We spent some time with the new LED strips, cable combs, and the controller to see just how good the overall package is at transforming your boring PC case into a glorious light show.
There are many products available for lighting up your PC. NZXT is attempting to do for PCs what Philips did with the HUE family of home lighting components. Does it succeed?
Costs about $75Bottom line: It's not cheap, but this PC lighting setup will not disappoint.
For
Excellent lighting effects.
Includes everything you need.
Works with most case materials.
Against
A little pricey.
CAM software is clunky.
What you'll love about NZXT HUE 2
The HUE 2 product lineup includes the main PC lighting bundle, Underglow, Ambient kit (with separate control module) for your monitors, Aer bundles for cooling, and individual components to add to already existing installations. Depending on what you wish to light up, there are a variety of options here.
Focusing on the main PC lighting kit, this package includes the control module, which manages the connection between LED products and your PC motherboard, various cabling, and a few LED strips. Installation inside our Phanteks P400S case with tempered glass side panel (idea for additional lighting effects) was an absolute breeze.
The bundle itself comes with everything you need, including some handy velcro pads, in case your case isn't metal enough for the module — which can be slapped onto a sheet of metal (the motherboard tray and SSD bays make for ideal locations). All you need to do is hook it all up, paying careful attention to the included manual.
The RGB strips themselves are magnetic, too, but also come with a pre-applied sticky pad for non-metallic surfaces. The optional RGB-touting cable combs are a little more fiddly, since you need to feed through all the cables going to your GPU and motherboard. But once everything is complete, it's hard not to take a few moments to just to gaze at the end result. It's spectacular.
What makes these lighting accessories even more appealing to system builders and modders (as well as PC owners) is the inclusion of a controller on each individual products. Each strip is individually controlled, as are the new Aer fans, and the cable combs.
Image 1 of 3
NZXT's CAM software suite is used to manage the lighting effects, which can range from a number of programmed visual effects to support for audio, system, and entertainment integration. Setting up HUE 2 within CAM takes about two minutes, and that's only if you want to personalize each channel.
What you'll not love about NZXT HUE 2
HUE 2 is a great advancement for PC lighting from NZXT, but it's not perfect. Take the optional cable combs for example, which cannot be separated or rearranged. You need to use all of them or none of them. There's also no support for motherboard RGB management, so you can't simply plug the RGB strips directly into your ASUS motherboard.
CAM software has come a long way over recent years and is now much better for monitoring PC vitals, as well as controlling connected NZXT HUE products. It's a little clunky in places, especially with regards to the UI, and it nags you for an NZXT account, but it all works just fine.
It's also not cheap with the main PC lighting kit, which includes all you need to get started, at $75. That's the same price as a decent PC case alone, which makes it a tough price to agree with for those on tighter budgets. Should you be in the market for a premium visual experience, it's worth every penny.
Should you buy NZXT HUE 2?
Yes. Yes, you should. If you want to add some color to your PC, go out and purchase the PC lighting kit. Just two RGB strips and the cable combs are more than enough to light up an entire mid-tower without issue. And how NZXT allows you to get a little creative with cable management between the lighting components lets you lay down a strip in hard to reach places for added effect.
You won't regret this purchase.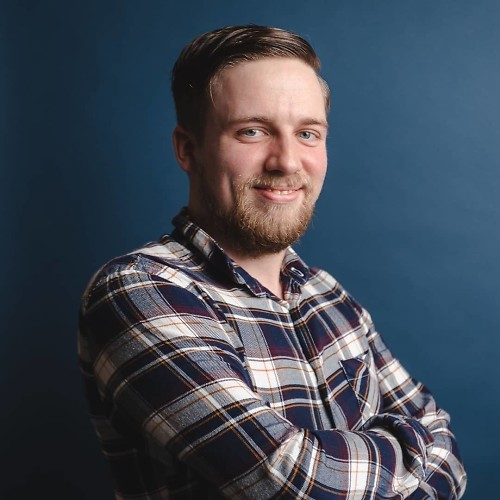 Rich Edmonds was formerly a Senior Editor of PC hardware at Windows Central, covering everything related to PC components and NAS. He's been involved in technology for more than a decade and knows a thing or two about the magic inside a PC chassis. You can follow him on Twitter at @RichEdmonds.