NZXT has quite the catalog of all-in-one (AIO) CPU coolers in the form of the Kraken Z, Kraken X, and Kraken M series. The Z series is the more premium AIO coolers with an LCD display on the CPU block, while the X series is the mid-range family with LEDs on the CPU block to create an RGB infinity effect, and finally, the M series of AIOs are for budget-conscious PC builds.
The company refreshed its entire X series of coolers and right here I'm going to be running you through the new NZXT Kraken X63 RGB. I'll show you what's new (hint: it's in the product name), why you should potentially consider buying one, and whether it's worth the asking price to keep your system cool while under load.
Bottom line: NZXT managed to take the already excellent Kraken X63 and make it even better. There's a new Asetek pump, a larger surface area on the CPU block for the LCD infinity effect, and NZXT Aer RGB fans. This all makes for quite the mid-tier AIO capable of cooling down even enthusiast PC builds.
For
Impressive 7th Gen Asetek pump
LCD infinity effect on the CPU block
Excellent performance with 280mm radiator
NZXT RGB Aer fans included
CAM software is finally worth using
Against
Pricey
No direct fan control
NZXT Kraken X63 RGB tech specs
NZXT's Kraken X63 RGB is the man-in-the-middle for the Kraken X series. It has a 280mm radiator, two Aer RGB fans optimized for static pressure, and comes equipped with Asetek's 7th gen pump. What this all creates is quite the capable cooler on paper, which should be more than up to the task of cooling an Intel Core i9 or AMD Ryzen 9 CPU.
Swipe to scroll horizontally
Category
NZXT Kraken X53 RGB
NZXT Kraken X63 RGB
NZXT Kraken X73 RGB
Type
AIO
AIO
AIO
Pump
Asetek Pump (Gen 7)
800 - 2800 RPM
Asetek Pump (Gen 7)
800 - 2800 RPM
Asetek Pump (Gen 7)
800 - 2800 RPM
Radiator
240 mm
Aluminum
280 mm
Aluminum
360 mm
Aluminum
CPU block
RGB LEDs
Plastic, Copper
RGB LEDs
Plastic, Copper
RGB LEDs
Plastic, Copper
Fans
2x Aer P120 RGB V2
2x Aer P140 RGB V2
3x Aer P120 RGB V2
Fan control
-
-
-
Price
$160
$180
$220
When it comes to choosing a Kraken X RGB AIO cooler, it all depends on what size you need the radiator to be. Even the X53 RGB with the 240mm radiator will be more than adequate for high-end PC builds. Simply look at the radiator support for your PC case and choose accordingly.
NZXT Kraken X63 RGB what I like
NZXT Kraken X63 is a mid-tier AIO from the PC hardware vendor. It's designed with Intel Core and AMD Ryzen processors in mind and works with both platforms, utilizing included mounting brackets. Not only do you get the main pump and radiator combo unit, but also two fancy NZXT Aer P140 RGB fans.
These fans are what drives the "RGB" of the Kraken X63, complimenting the infinity effect that's produced on the CPU block using some addressable LEDs. Speaking of which, for the X63 RGB, NZXT made this surface area a little larger (and brighter) so you'll be able to see the effect clearer after being installed.
As a whole, the entire package looks like an AIO from NZXT. Not much has changed in terms of design, which isn't a bad thing as the NZXT AIO range is solid-looking and built to last. For cables, NZXT includes all the necessary wiring for power, pump control for CAM, as well as to hook up the RGB fans.
Image 1 of 3
The pump block itself is made from plastic with copper internals. NZXT refreshed it to include Asetek's latest 7th gen pump, further improving performance. As for the radiator, it's aluminum and the tubes are wrapped in a nylon braided sleeve. Even if you don't plan on using an NZXT PC case, the Kraken X63 will look smart on most PC builds.
It's one thing for your components to look good, but if they fail to perform as expected, there's little point in having them at all. The NZXT Kraken X63 looks great, but it also doesn't disappoint in keeping your processor adequately cooled. I installed the X63 onto a test bench with a mid-tier setup.
Swipe to scroll horizontally
While the AMD Ryzen 9 3900X isn't the most power-hungry CPU around, it can get real hot and can provide a good insight into how a cooler performs, allowing one to gauge whether it's worth using for a lower or higher-tier CPU. All testing was performed in a room at 22C and on an open testbench.
Swipe to scroll horizontally
| Category | NZXT Kraken X53 RGB | NZXT Kraken X63 RGB | NZXT Kraken X73 RGB |
| --- | --- | --- | --- |
| Idle | 34C | 33C | 30C |
| Gaming | 62C | 58C | 56C |
| Stress test | 70C | 67C | 65C |
After running a few tests, it was clear to see just how capable the Kraken X63 is. With the Ryzen 9 3900X set to default settings, pump to 100% and fans at 50%, the Kraken X63 managed to keep the CPU within fairly low ranges. While idling for 10 minutes, the processor averaged out at 33C (97F), gaming managed to hit 58C (136F), and stress testing for 15 minutes saw temperatures hover around 67C (153F).
NZXT Kraken X63 RGB what I don't like
There's plenty to love about the Kraken X63 RGB, but there's also a little to dislike about the AIO. Firstly, it's a little on the pricey side. Considering this is a 280mm radiator solution, you can easily find more affordable AIOs out there. But with the X63 you do get fancy RGB lighting and the 7th gen Asetek pump.
NZXT opted to remove the ability for the fans mounted to the radiator to be controlled directly through CAM via the CPU block. This is now reserved for the Z series of Kraken AIOs, which are considerably more expensive. That's a shame but does mean you need to plan your build accordingly so to allow for the two fans to be connected to a fan controller or your motherboard.
Should you buy the NZXT Kraken X63 RGB?
Who it's for
If you want to overclock your CPU
If you want your CPU to run cooler
If you want to add some RGB lighting
If you have an NZXT PC case
Who it isn't for
Anyone with a compact case without 280mm rad support
If you already struggle with airflow inside the PC case
If you don't wish to use NZXT CAM software
If you want direct fan control
NZXT knocked its AIO range out of the park even from day one. We're now in its third-generation of Kraken and they're still among the best AIO liquid coolers you can buy on the market. While there are a few gripes I'd like to see addressed, the Kraken X63 is still a solid choice for gamers, PC builders, and even enthusiasts.
The 280mm radiator is more than capable of handling even the more power-hungry processors, though you will likely need to step it up a notch if you plan on going all-out with AMD Threadripper or gunning for extreme overclocking. The larger CPU block surface area for the LCD infinity effect is a nice touch, so too are the addressable RGB fans.
Pretty Lights, Serious Cooling
Shiny cooling performing

NZXT took the Kraken X63, made the CPU block surface a little larger for the infinity effect, threw in some RGB fans, added the latest 7th Gen Asetek pump, and made it so you can swivel the NZXT logo. It's also incredibly efficient at keeping your CPU cooled.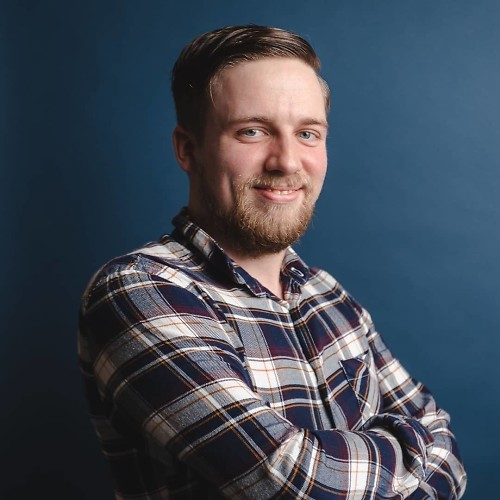 Rich Edmonds was formerly a Senior Editor of PC hardware at Windows Central, covering everything related to PC components and NAS. He's been involved in technology for more than a decade and knows a thing or two about the magic inside a PC chassis. You can follow him on Twitter at @RichEdmonds.