Best CPU Coolers 2023: Chill your AMD and Intel PC build
Stay frosty all the time.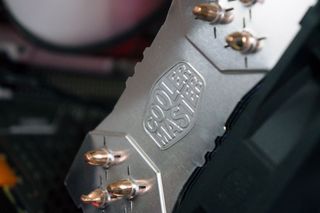 Keeping your CPU cooled while it's busy handling everything you throw at it is incredibly important. We've rounded up the best CPU coolers for your desktop PC. If we were to choose a single best solution, it would be the Cooler Master 212 EVO for the value offered.
Best Overall: Corsair Hydro H100i
Why you can trust Windows Central Our expert reviewers spend hours testing and comparing products and services so you can choose the best for you. Find out more about how we test.
Corsair Hydro H100i
When you don't want to risk custom loops
Reasons to buy
+
240mm radiator
+
Reliable and quiet pump
+
Companion software
+
Universal fitting
Stock coolers just don't cut it when it comes to style, performance, and scope for overclocking the CPU. Should you own an unlocked CPU and wish to take things a little further, the H100i can handle the increased heat output, especially if the airflow inside your case isn't optimal. Water cooling also makes it easier to get inside the case and mess around with components and for cable management, leaving ample space for people to gaze into the side panel.
As an added bonus, there can be LEDs installed on the pump unit, which is a handy addition for those looking to add some colored lighting to their PC. But the main reason to go with water over air is performance. While some air coolers (namely the CoolerMaster 212 EVO) are excellent at keeping temperatures down and dissipating heat, when you're overclocking the system in general, it's best practice to deploy some water cooling.
All-in-one coolers like the Corsair H100i are great solutions for those who wish to enjoy the advantages of water cooling but don't wish to construct their own loop. All that's required is for the pump to be installed on the CPU and the radiator attached to a compatible fan mount point inside the case. Plug in the necessary cabling and the job is done.
The only downside which we've found with Corsair's all-in-one sealed looped systems is the noise of included fans. The H100i, unfortunately, is no exception and can blow out some serious noise (and air). That said, you can look to replace the bundled fans with alternative ones you prefer. All in all, it's a great cooler, especially for overclocking.
Best Value: Cooler Master 212 EVO
Cooler Master 212 EVO
Among the best air-cooled solutions available
Reasons to buy
+
Great value
+
Amazing performance
+
Easy to install
+
Options for AMD
+
Can install a second fan
Air cooling is the traditional method of cooling down your internal PC components, but that doesn't mean it's an outdated practice. Sure, water cooling brings many benefits, including enhanced thermal capacity, but you're paying out more and other minor drawbacks may arise like loud fan noise and the risk of leaks.
Cooler Master's 212 EVO is an incredible piece of kit. For the seriously low price, you get a CPU cooler that can even handle some form of overclocking on more powerful processors. This cooler allows you to enjoy all your favorite PC games, work through video editing, and much more without spending more on water cooling.
The cooler only comes with a single fan, but that means you can install a second fan for additional performance.
Best low profile: Cooler Master GeminII M4
Cooler Master GeminII M4
Great for compact PC builds
Reasons to buy
+
Ideal for compact cases
+
Perfectly suited for low to mid-range CPUs
+
Quiet fans
+
Direct contact heat pipes
Reasons to avoid
-
Less thermal headroom
-
Not for overclocking
A drawback of smaller cases is the lack of headroom for a large CPU cooler with a huge array of fans. This is where all-in-one water cooling kits come into play or low-profile air coolers like the Cooler Master GemenII M4. This compact cooler packs a punch for keeping your server or mini-PC cooled, so long as you don't plan on overclocking.
The direct contact heat pipes are able to take heat directly away from the CPU and transfer it straight to the fan for extraction, making the most of a compact environment where case airflow is more often limited. An additional advantage of Cooler Master CPU coolers are the incredibly quiet fans. You'd think this one would sound like a jet under load, but it doesn't.
Still, there are downsides to compact coolers such as this one, which is namely the thermal headroom. You won't be able to keep an AMD Threadripper or Intel Core i9 processor cooled, nor will you be able to do any form of overclocking, but you shouldn't expect to do so in a small factor PC case.
Best air cooler: Noctua NH-D15
Noctua NH-D15
One of the best CPU air coolers you can buy
Reasons to buy
+
Impressive performance
+
Great for overclocking
+
Quiet operation
Noctua is best known for producing some high-quality cooling solutions for PC builds. The Noctua NH-D15 is an incredible air cooler and the asking price reflects that. The six heat pipe dual tower design maximizes the amount of headroom available for cooling. Simply put; you'll be able to overclock powerful CPUs with this cooler.
And not only is the overall unit massive in size, but there are also two fans pre-installed for maximum heat dissipation and airflow efficiency. You can think of the NH-D15 being two CPU coolers combined into a single package and you wouldn't be far off the mark.
Best of all, since you're rocking two fans, you won't notice much noise unless they're at maximum speed and you won't require them to be often at all. Overall, it's one of the best air coolers around.
Best aesthetics: Cooler Master MasterLiquid ML360R
Cooler Master MasterLiquid ML360R
Amazing cooler for system builders
Reasons to buy
+
Impressive performance
+
Great for overclocking
+
Three 120mm fans
+
RGB lighting
Cooler Master not only created an AIO that looks sleek and ready for an exquisite build but also included some serious headroom. If you're wanting to do an interesting PC build with RGB lighting and overclocked internals, you'll want to consider the excellent MasterLiquid ML360R from Cooler Master.
The dual-chamber pump is quiet and efficient, pumping enough coolant around the loop to keep the CPU cool. Because of the 360mm radiator, you can even use this cooler to increase the airflow within the PC case too, which is just as important.
Silent performer: be quiet! Dark Rock Pro 4
be quiet! Dark Rock Pro 4
Amazing performance with low noise
Reasons to buy
+
Impressive performance
+
Great for overclocking
+
Sleek looks
+
Quiet operation
This is one for the serious PC builder, with a whopping 250W TDP support, dual-tower design, seven heat pipes, and two 120-mm fans. With all that cooling power it's still whisper-quiet. How? We don't know, but your PC will love it. And so will your ears, though you'll pay for the privilege.
While it may seem like a lot of money to shell out for a cooler, especially an air one, but it's well worth it. Looking at the cooler from the side, you can even spot how the fans are shaped differently, comparing the front spinner against the one located in the middle. The best part is this cooler will work with the latest Intel and AMD processors.
Bottom line
The best value solution is the Cooler Master 212 EVO, which offers incredible value for money when you consider available performance and the ability to handle some degree of overclocking. When you're not stressing the system, you'll barely hear the fan turning.
But if you want to really take your cooling to the next level, you'll need to try out the Corsair Hydro 100i all-in-one water cooler. This is for more demanding PCs and allows you to get more from your CPU, but just beware for noise when the fans run at high speed,
Get the Windows Central Newsletter
All the latest news, reviews, and guides for Windows and Xbox diehards.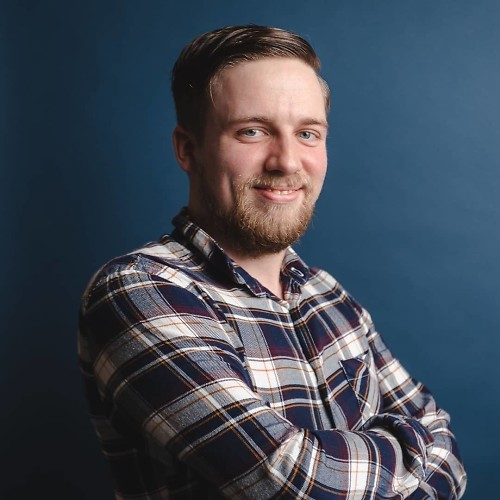 Rich Edmonds was formerly a Senior Editor of PC hardware at Windows Central, covering everything related to PC components and NAS. He's been involved in technology for more than a decade and knows a thing or two about the magic inside a PC chassis. You can follow him on Twitter at @RichEdmonds.