The Intel Core i7-14700K offers excellent performance for gaming and intensive tasks, but it's a modest upgrade over the previous generation, making it less essential for those already using last year's model. If you can find a good deal on the 13700K, it's a viable option for gamers, as the differences between the two are minimal.
Pros
+

Upgraded core count over its predecessor

+

Excellent multi-core performance in intensive workloads

+

Wi-Fi 7 support

+

No increase in TDP over 13th Gen

+

Uses the same socket as 12th and 13th Gen

+

Supports DDR4 RAM
Cons
-

Minimal gaming performance gains

-

High power draw

-

Runs hot under load
Why you can trust Windows Central Our expert reviewers spend hours testing and comparing products and services so you can choose the best for you. Find out more about how we test.
Updated October 20, 2023: Intel has since updated its messaging on Thunderbolt 5 support, indicating that it's confirmed so far only for 14th Gen laptop CPUs which will be based on Meteor Lake's architecture, not the Raptor Lake the desktop versions use. Information on Thunderbolt 5 support on desktop will come at a later date so all references to Thunderbolt 5 have been removed from this review.
---
Intel's 14th Gen desktop processors are now official, and just as with last year's releases, the company is starting out with its three biggest hitters. Joining the Intel Core i9-14900K and the Intel Core i5-14600K is the middle-of-the-pack Intel Core i7-14700K.
In past years, I've been guilty of overlooking the Core i7, and I'm probably not alone. With the 13th Gen, the Core i5 was such a serious performer for gaming at a great price, while the Core i9 was just an absolute beast.
The 14th Gen does not represent a big step forward for Intel. That will come with Meteor Lake, along with the new naming scheme. The 14th Gen is very much a refresh, which also means it isn't going to be worth it for everyone.
Disclaimer: This review was conducted using a pre-release sample of the Intel Core i7-14700K provided by Intel. The company did not see or influence the contents of this review.
Intel Core i7-14700K: The two minute review
Intel's 14th Gen launch feels a little muted, less exciting than previous years. This is very much a refresh of what's come before, but also a refresh that doesn't necessarily push any boundaries. The jump from 11th Gen to 12th Gen was big; then the 13th Gen moved the bar further still. As such, I'm left with mixed feelings over the Intel Core i7-14700K. It very much depends on which angle you approach it from.
In isolation, this is a very good CPU. The core count has been increased to 20, and the thread count up to 28. More cores, faster cores, same TDP as its predecessor. The addition of four more E-cores brings the Core i7-14700K ever closer to the Core i9 since this year's refresh on the range-topper maintains the same 24c/32t count as last year's release. The Core i7 has the same number of P-cores, and overall, the performance on offer combined with the savings you make buying one makes it an easy recommendation. For gaming or for content creation, this CPU has the chops to crush whatever you're going to throw at it.
You'll also be ready for the future. 14th Gen adds support for Wi-Fi 7 which you can't get from an earlier Intel CPU. These, of course, rely on other hardware, such as compatible motherboards, and with this being likely the last time Intel will use this socket, the long-term value of these features is perhaps not as amazing as it might sound.
Whether or not the Intel Core i7-14700K is a CPU you should buy depends on where you're coming from. If you're currently using a 13th Gen CPU, then the gains are minimal, and this probably isn't the upgrade you're looking for. From 12th Gen or earlier, or if you're thinking of switching from a pre-AMD Ryzen 7000 series, then you'll be in great hands. 14th Gen still supports DDR4 RAM, too, and Z690 motherboards, so you can get in on the action without having to buy a PC full of new components.
Intel Core i7-14700K: Pricing and availability
The Intel Core i7-14700K is available to order from October 17, 2023, at a range of retailers. Stores such as Amazon, Newegg, and Best Buy in the US will all stock the 14th Gen CPUs.
The Core i7-14700K retail price is $409 in the US, compared to $589 for the Core i9-14900K and $319 for the Core i5-14600K. The KF variant, without an integrated GPU, is $25 less at $384.
Intel Core i7-14700K: Specs and what's new
Simply put, there's not a lot of new with the Core i7-14700K compared to its predecessor. It is a refresh and as such, very close to the 13th Gen. As it happens, though, the 14th Gen Core i7 is the only one of the new CPUs to get an increased core count. The Core i5 and Core i9 both retain the same as last year's, but the Core i7 gains four more E-cores to take it up to a total of 20, with 28 threads. This distances it further from the Core i5 while bringing it closer to the Core i9, all without the price going up.
The top line highlights are more cores, higher boost clocks, and more cache while maintaining the same 253W max TDP as 13th Gen. Boost on the P-cores now goes up to 5.6 GHz and 4.3 GHz on the E-cores, while L3 cache has been bumped to 33MB. The TJMax on the 14th Gen Core i7 also matches that of its predecessor, topping out at 100C.
Here's a spec breakdown of the Core i7-14700K.
Swipe to scroll horizontally
| Header Cell - Column 0 | Intel Core i7-14700K |
| --- | --- |
| Cores/Threads | 20/28 |
| Row 1 - Cell 0 | 8 P-cores |
| Row 2 - Cell 0 | 12 E-cores |
| Base Frequency | P: 3.4GHz |
| Row 4 - Cell 0 | E: 2.5GHz |
| Boost Frequency | P: 5.5GHz |
| Row 6 - Cell 0 | E: 4.3GHz |
| Intel Turbo Boost Max | 5.6GHz |
| Memory | DDR4-3200/DDR5-5600 |
| Total Cache | 33MB |
| Integrated Graphics | Intel UHD Graphics 770 |
| PCIe | PCIe 5.0 |
| Base TDP | 125W |
| Turbo TDP | 253W |
| TjMax | 100C |
| Manufacturing Node | Intel 7 |
| Socket | FCLGA1700 |
| Price | $409 |
What's also new with 14th Gen is support for the new Wi-Fi 7 standard. Naturally, you'll also need compatible wireless hardware and a motherboard that supports these features, but Intel is right at the forefront and setting the standard for the future. Whether or not you should invest in either of these with 14th Gen is debatable, though, since it's pretty likely future Intel CPUs will be required to have a new motherboard anyway.
Also new for the 14th Gen is Intel's Application Optimization (APO), designed to detect certain applications and games and direct resources in real-time. It works alongside Thread Director to optimize thread scheduling, but only in applications that have had a profile built in Intel's Dynamic Tuning Technology framework. For games, the first two out of the gate to support it are Metro: Exodus and Rainbow Six Siege.
In terms of building a PC with the Intel Core i7-14700K, you're able to use existing Z690 and Z790 motherboards, along with any refreshed ones released alongside the new CPUs. It's likely you'll need a BIOS update first, as I did on my ASUS Prime Z690 motherboard. Hit up your motherboard manufacturer's support site for more information on if you'll need one and how to apply it.
Intel Core i7-14700K: Performance
The performance of the new 14th Gen Intel Core i7 is good. Very good. OK, you want more than that.
This is where considering this CPU in isolation versus compared to its predecessor may change your outlook. It isn't the only new 14th Gen CPU this applies to; the same is true across the board. The gains here are much larger if you're coming from 12th Gen or older.
To the performance benchmarks, then. For this, I used a PC setup with the following:
ASUS Prime Z690-P motherboard
32GB Corsair Dominator Platinum 6600 DDR5 RAM
Phanteks Glacier One 240mm AIO
ASRock Intel Arc A770 8GB graphics card
Mostly, I've been interested in seeing how the CPU performs outside of games, though I will touch on a little gaming performance as well. The graphs below show the Intel Core i7-14700K run through our suite of synthetic benchmarks. None of these are the result of any overclocking, though I did have to make a couple of settings changes in my motherboard's BIOS.
Image 1 of 10
The results are fairly boring, in the sense that they're exactly what you'd expect to see. Across the board, the Core i7-14700K is better than its predecessor while not quite hitting the levels of the 24-core Core i9. It's also mostly outperforming the competition, besting the Ryzen 9 7900X in a number of tests.
When you really let this CPU rip, it will do just that. The trade-off is heat and the ability to blow right past its listed 253W TDP. Thermal throttling kicks in at 95C, and the listed TJMax of 100C is accurate. It's also important to remember that all of this only happens when you're absolutely pinning the CPU to use all of its stuff for a prolonged period.
Tests like Cinebench, Blender, and Handbrake all make use of everything the CPU can offer, and with that comes the most heat and power draw. Nevertheless, I am still a little surprised by how far past 253W the Core i7-14700K can go. The highest I've seen was a spike to 334W in Handbrake, though again, very briefly. But under full load in that same encoding test, it seemed quite happy to sit between 285W and 305W while encoding. Similarly, while running Cinebench over the course of a 10-minute run, the TDP can spike to over 300W but more consistently sits between 285W and 295W.
Both temperatures and power draw are, thankfully, lower while gaming. Ignoring deliberately CPU-bound tests like Ashes of the Singularity, temperatures in gaming rarely exceeded 75C in even the more demanding titles like Cyberpunk 2077. Only The Last of Us seemed to push the CPU harder and hotter, peaking at 90C, but still low enough to avoid thermal throttling kicking in. If you already use a Core i7-13700K for gaming, then your gains will be minimal. In Shadow of the Tomb Raider, for example, The 14700K scored 16 FPS higher on CPU game average than the 13900K I ran the same test on last year. But overall, game performance improvements here and in other titles are negligible.
There are gains to be found in creative workloads such as video encoding, though. But I think the real story is that for most, the Core i7-14700K is now the one to get for more intensive needs and not the Core i9-14900K. The latter still bests the 14700K, but for the added cost of owning one, it's harder to justify. Bumping the core count on the Core i7 without bumping the price is certainly a win.
Intel Core i7-14700K: Competition
The obvious competitor is AMD, and the added performance of this year's Core i7 puts it on a comparative field with the Ryzen 9 7900X. It's no small feat, and it certainly bests the Ryzen 7 7700X. But Intel's chip will still run hotter and draw more power, as well as having generally higher asking prices.
Ryzen 7000 CPUs have been around for a while, though, so pricing isn't a concrete metric to go on. AMD used to be the de-facto choice for creative and intensive workloads with high core counts, but Intel has overturned that once again. There's also the added bonus with Intel that 13th and 14th Gen both support DDR4 memory, something that isn't the case with the latest from AMD. For upgrading your system this is a handy cost-cutting exercise since it's one less part to buy.
The main competition really comes from Intel itself. Since this is a mild update over the 13th Gen, if you can find a good price on a Core i7-13700K, then it's still a viable option. There's a little less cache, four less E-cores and threads, but performance in gaming isn't far away. For gamers, the 13th or 14th Gen Core i5 is also an excellent option. It has more than enough cores and performance to push the latest games, and unless you absolutely need scope for more intensive workloads, the value of either is unquestionable.
Intel Core i7-14700K: Should you buy it?
You should buy if:
You want a great value CPU for gaming and more intensive workloads
You're looking for a solid upgrade on a 12th Gen or older CPU
You want to re-use your existing DDR4 RAM in your build
You shouldn't buy if:
You already have a 13th Gen CPU
Gaming is your only focus
You plan on upgrading after 14th Gen as you'll likely need a new motherboard
Intel has been on a roll in recent years, ever since it launched the P-core and E-core design on the 12th Gen. The 12th to 13th Gen upgrade was definitely a bigger leap, though, and this year's is definitely mild. That said, the Core i7-14700K is the most upgraded of them all. It's the only one of the three launch CPUs that Intel added more cores to.
As I've already said, in isolation, this is an excellent CPU. It's an absolute powerhouse for gaming and intensive work, albeit with a trade-off of high power draw and temperature when it's under such a load. It's an easy recommendation because it's good, even if it doesn't do anything I wasn't expecting it to. I've had no drama with it, no unexpected issues or crashes, it throttles when Intel says it will, and it reaches the maximum temperature it should and no more.
Whether you should actually buy one depends on what you're currently using, though. This is a mild upgrade over 13th Gen, and unless you're using something older than this or you're coming from AMD, then it's not such an easy recommendation. There's nothing here that's an absolute must-have if you're using one of last year's chips, especially since beyond 14th Gen, it's likely you'll also need at least a new motherboard.
And that's the story. The Intel Core i7-14700K is excellent. But it's not one you need to jump on if you already have last year's model. Or if you can find a great price on that 13700K, especially if you're a gamer. Whether it's good or not, the lines between the 14700K and what came before it are very close together.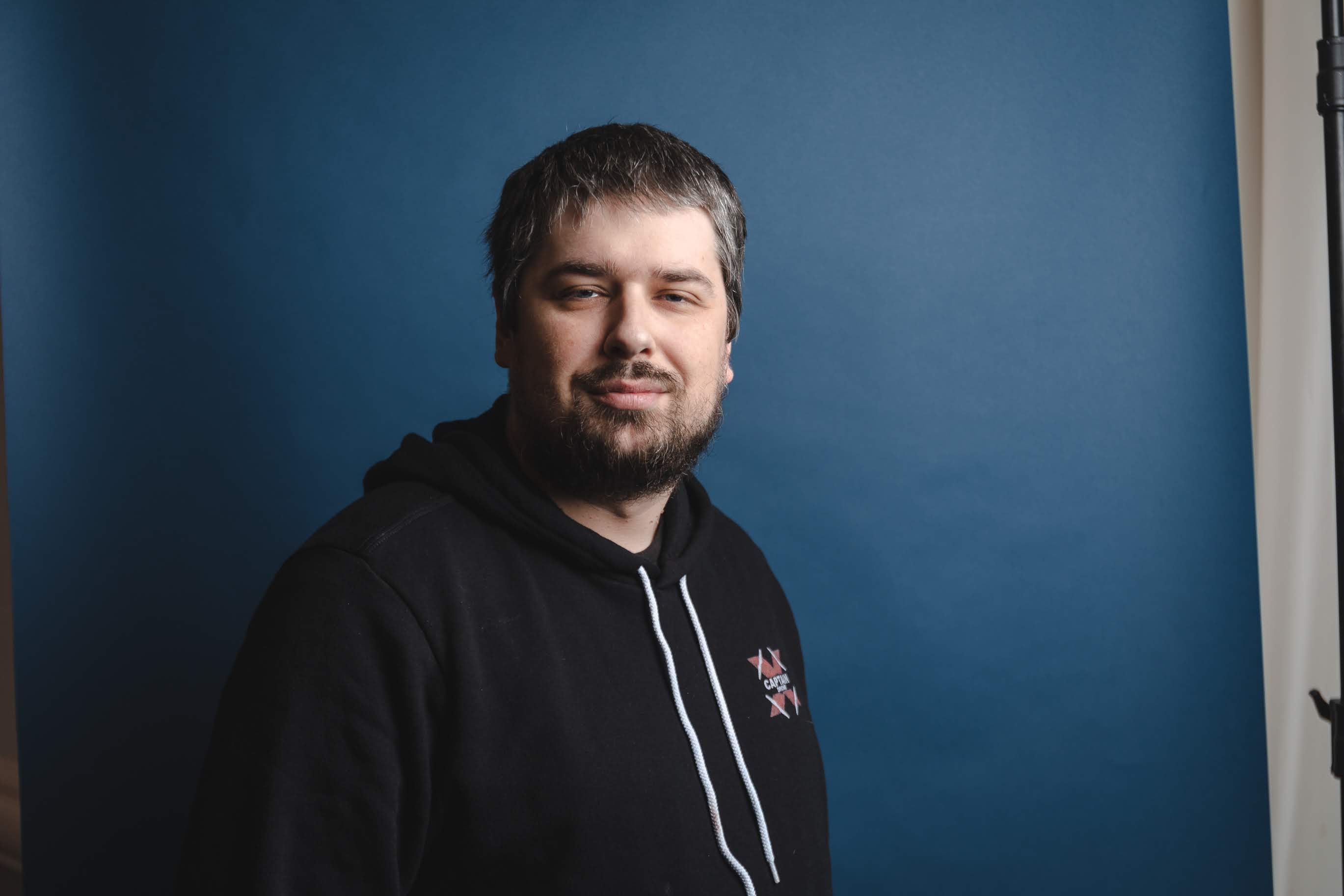 Managing Editor - Tech, Reviews
Richard Devine is a Managing Editor at Windows Central with over a decade of experience. A former Project Manager and long-term tech addict, he joined Mobile Nations in 2011 and has been found on Android Central and iMore as well as Windows Central. Currently, you'll find him steering the site's coverage of all manner of PC hardware and reviews. Find him on Mastodon at mstdn.social/@richdevine