Wi-Fi 7: Everything you need to know about the next era of wireless networking
What does 'IEEE 802.11be' mean, and should you care?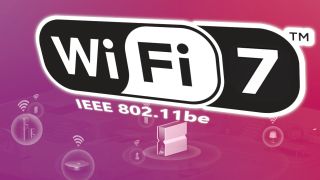 (Image credit: Ben Wilson | TP-Link)
All wireless devices in your home or office are designed around a particular Wi-Fi standard, from the router driving your network traffic to the smartphone in your pocket. The most recent version, Wi-Fi 6E, supports breakneck transfer speeds and many simultaneous wireless connections. However, yet another successor is beginning to appear in the advertisements of consumer networking hardware, and Wi-Fi 7 promises even more fantastic wireless enhancements.
Is there a reason to get excited? The Wi-Fi number keeps increasing, but many modern devices stick with previous standards without much issue. Looking deeper into an otherwise across-the-board set of improvements leads you into a rabbit hole of confusing networking terminology and an endless supply of acronyms, so I'll break down everything we know so far in a more easily digestible format.
Testing and reviewing networking equipment has always been a part of my job, so I have to keep up with this kind of jargon, and I can get you up to speed, too.
When will Wi-Fi 7 be available?
Wireless networking standards are determined by the Institute of Electrical and Electronics Engineers, with IEEE 802.11be dubbed as the technical term for Wi-Fi 7. Technically still in the drafting stages, manufacturers like TP-Link and Lenovo are already developing chips for routers and laptops based on the draft provided by the IEEE.
Support for Wi-Fi 7 already appears in Android 13 for mobile devices and will undoubtedly be supported in Windows 11 and future operating systems.
The final sign-off for IEEE 802.11be is expected in early 2024, so it's reasonable to assume that most consumer devices will be available for purchase as close as possible to the same time frame. Until the 802.11be standard is completed, you shouldn't expect to see a wide range of routers or mesh systems on sale. However, some early models are starting to appear on digital storefronts, with TP-Link already offering Wi-Fi 7 hardware.
Wi-Fi 7: Specs and jargon explained
Laying out the promised improvements to come with Wi-Fi 7 in an overly simplistic manner doesn't effectively explain the benefits of an all-new wireless standard. Each version has consistently pledged to reduce latency, expand the number of simultaneous connections, and improve signal stability.
It's to be expected; why else would anyone buy the latest and greatest router if it isn't better in every way?
Instead, the most common performance boosts are accompanied by technological jargon and acronyms that won't mean a thing to your average consumer. Here are the most impactful features you'll likely see advertised on Wi-Fi 7 devices and what each means.
320 MHz channel width
With each iteration of Wi-Fi standards, channel widths have widened to allow for more simultaneous data transfer streams. It's intended to enable multiple devices to communicate, but increasing the channel width doesn't necessarily equate to faster speeds. There are often benefits to sticking with lower channels around 20 - 40MHz, but Wi-Fi 7 jumps to 320MHz for its 6GHz band.
Wi-Fi 6E already uses a 6GHz band but is limited to 160MHz, so doubling the channel width is a big selling point for the upcoming standard. As with most technical advancements, real-world performance upgrades will rely on whether your devices are efficiently designed to support the maximum theoretical speeds of Wi-Fi 7.
16x MU-MIMO
MU-MIMO (multi-user, multiple input, multiple output) increases to 16 streams for Wi-Fi 7 alongside the wider channel, doubling the bandwidth from the 8 streams of Wi-Fi 6. The more antennas on your router, internal or external, the better equipped it will be to handle the maximum theoretical bandwidth limits. However, this still doesn't guarantee faster Internet, but rather a more consistent division of speeds across devices in your home.
4K-QAM
It sounds like a statistic you'd see when shopping for a new television. However, 4K-QAM (quadrature amplitude modulation) refers to 4096 symbols in the radio signals carrying your traffic, each holding 12 bits of data. Compared to the 1024-QAM of Wi-Fi 6, packing extra data means a higher throughput overall, but at the sacrifice of signal strength and the maximum distance covered.
It'll likely be advertised towards streaming services, including ultra-HD video and cloud gaming. Still, you'll need to know the implied wireless coverage of any Wi-Fi 7 router you buy. If it seems buried or otherwise hidden in the stats, it's likely much weaker than what you're used to. Expect to see routers with an incredible number of external antennas to compensate for the downsides.
Wi-Fi 6E vs Wi-Fi 7: An incremental upgrade?
If you've already bought Wi-Fi 6 or 6E networking hardware in your home, you're probably curious if the next generation is worth the excitement. While it's true that the theoretical maximums of transfer speeds and bandwidth will be increased with Wi-Fi 7, it's not guaranteed that you'll benefit as an early adopter.
Swipe to scroll horizontally
Header Cell - Column 0

Wi-Fi 6E
Wi-Fi 7
IEEE standard
802.11ax
802.11be
Bands
2.4GHz
5GHz
6GHz
2.4GHz
5GHz
6GHz
Channel width
Up to 160MHz
Up to 320MHz
Modulation
1024-QAM
4096-QAM (4K)
MIMO
8x8 MU-MIMO
16x16 MU-MIMO
Max speed
Up to 9.6Gb/s
Up to 46Gb/s
Laying the specs side by side naturally shows the numbers all go up, which will almost certainly be a part of the advertisement attached to Wi-Fi 7 hardware. Above all, the increase from a theoretical maximum transfer speed of 9.6Gb/s on Wi-Fi 6E to 46Gb/s on Wi-Fi 7 should imply that even mid-range hardware will benefit from a significantly increased bandwidth limit.
Can I buy a Wi-Fi 7 router?
Even at this early stage of the Wi-Fi 7 generation, you can pick up networking hardware that benefits from the modern standard with multi-Gig Ethernet ports and mesh systems communicating with the boosted 6GHz band.
TP-Link offers its quad-band BE24000 for $700 at Amazon or the stripped-back tri-band BE19000 variant for $600, also at Amazon, for single-unit base routers. Alternatively, for those with a broader space to cover or who suffer from Wi-Fi dead spots, the TP-Link Deco BE95 sells for $1,200 at Amazon and covers up to 7800 sq. ft.
Netgear still lists its single offering, the BE19000 tri-band Wi-Fi 7 router, for pre-order on its official store. At the time of writing, it doesn't list a mesh system equivalent, but I expect an upgraded Netgear Orbi mesh will soon appear with Wi-Fi 7 support.
As more hardware hits the shelves, I'll see what I can get my hands on for some real-world testing against the best Wi-Fi 6E routers. The tricky part is finding compatible devices to push this cutting-edge hardware to its limits, which is the same struggle that manufacturers will face when advertising the tech to the masses who might not ever benefit from lightning speeds.
Get the Windows Central Newsletter
All the latest news, reviews, and guides for Windows and Xbox diehards.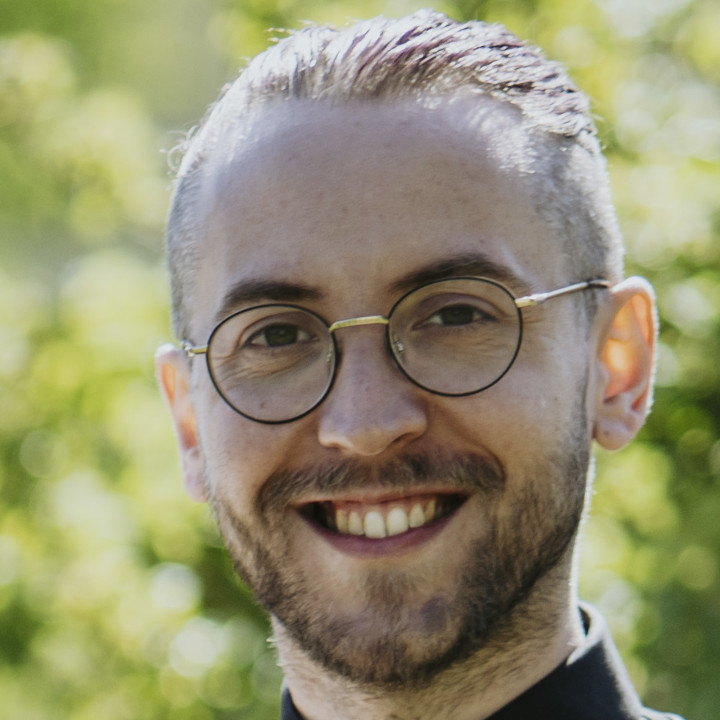 Ben is the channel editor for all things tech-related at Windows Central. That includes PCs, the components inside, and any accessory you can connect to a Windows desktop or Xbox console. Not restricted to one platform, he also has a keen interest in Valve's Steam Deck handheld and the Linux-based operating system inside. Fueling this career with coffee since 2021, you can usually find him behind one screen or another. Find him on Mastodon @trzomb@mastodon.online to ask questions or share opinions.