Best Wi-Fi 6E router 2023
The latest Wi-Fi 6E standard offers exceptional networking speeds with these routers.
The best Wi-Fi 6E router was hard to find when the cutting-edge standard was launched because of the limited choice. This relatively new technology is still finding its place in daily use, and most 6E-capable routers are still expensive. Still, it offers considerable leaps in wireless networking efficiency that surpasses some of the previous generation Wi-Fi 6 routers.
Operating in the brand-new 6 GHz frequency band helps improve traffic transfer speeds, reduce latency for gamers, and increase the overall number of devices that can connect to a network simultaneously. We've rounded up the best models available for various budgets.
TP-Link Archer AXE75 (AXE5400)
Best overall
In my Archer AXE75 review, it proved to be the first genuinely affordable Wi-Fi 6E router with a super-strong tri-band wireless signal covering a 2-3 bedroom house alongside 4x Gigabit LAN ports. The most approachable modern router for practically anyone.
Linksys Hydra Pro (AXE6600)
Best alternative
The tri-band Hydra Pro 6E packs 4 Gigabit LAN ports, USB 3.0, and enough bandwidth to handle more than 55 devices with coverage up to 2,700 sq. ft. Connect 4x LAN devices with Gigabit Ethernet, and 1x 5Gb/s WAN port for ultra-fast Internet.
Netgear Nighthawk RAXE500 (AXE11000)
Best premium
For the best performance on Wi-Fi 6E, the RAXE500 boasts up to 10.8Gb/s total combined bandwidth with its tri-band signal covering 60 devices over 3,500 sq. ft. Features a 2.5G Multi-Gig LAN port, it's perfect for homes with ultra-fast Internet.
ASUS ROG Rapture GT-AXE11000 6E
Best for gamers
The ASUS ROG Rapture features gaming-focused traffic shaping and packet prioritization, 6x LAN ports including 2.5G WAN, RGB lighting, and a boosted 6GHz amplifier for reliable Wi-Fi, all wrapped up in a mouthful of a model name.
ASUS ZenWiFi ET8 (AXE6600)
Best for mesh Wi-Fi
The ZenWiFi ET8 is an ideal Wi-Fi 6 mesh solution for homes struggling with wireless dead spots, covering up to 5,500 sq. ft. with its 2-pack over 6+ rooms. 3x Gigabit LAN ports keep Ethernet devices connected, and 2.5G WAN supports high-speed ISPs.
TP-Link Deco XE75 (AXE5400)
Mesh alternative
My review of the TP-Link Deco XE75 double pack proved the Wi-Fi 6E tech capable of tremendous networking speeds over 5,500 sq. ft. Great at tackling dead spots, this tri-band 2-pack still boasts the latest tech.
Adopting the latest Wi-Fi 6E standard
Why you can trust Windows Central Our expert reviewers spend hours testing and comparing products and services so you can choose the best for you. Find out more about how we test.
Wi-Fi 6E might seem like a niche to some, considering the Xbox Series X uses Wi-Fi 5 (802.11ac), and it's forgivable to assume a new router is a little hasty if you don't have the appropriate devices. More wireless products are adopting the new standard, so mesh Wi-Fi sets like the ASUS ZenWifi ET8 could power the recent ASUS ZenFone 8 to its full potential in a suitable branded pairing. Future-proofing is generally a good idea for any home filled with modern tech, considering the new standard supports more simultaneously connected high-speed devices.
The Archer AXE75 from TP-Link is undoubtedly the best overall choice for a Wi-Fi 6E router that covers all the bases for a fair price. Wi-Fi 6E is not an across-the-board improvement for every model, and more budget options will become available in time. The Nighthawk RAXE500 from Netgear outperforms some of the best Wi-Fi 6 routers if you can stomach the cost, but it's likely overkill for many.
Get the Windows Central Newsletter
All the latest news, reviews, and guides for Windows and Xbox diehards.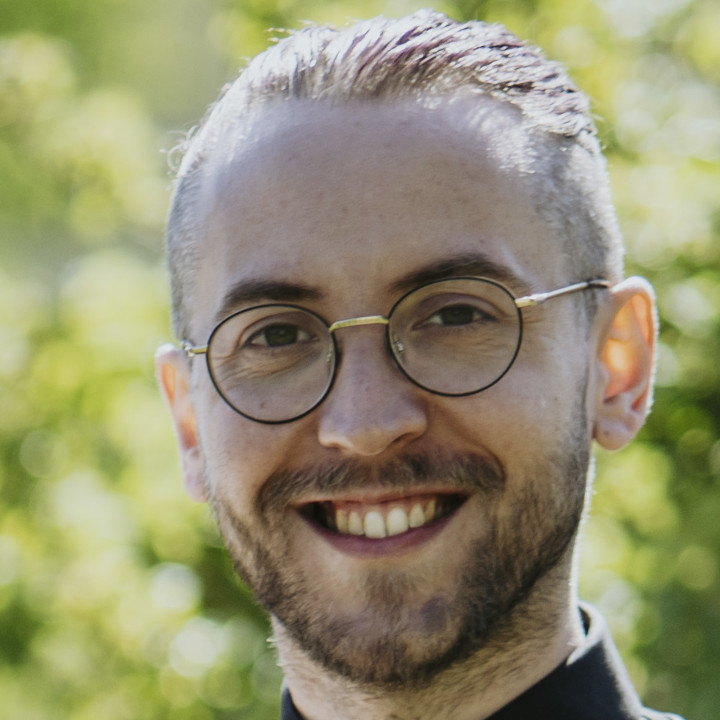 Ben is the channel editor for all things tech-related at Windows Central. That includes PCs, the components inside, and any accessory you can connect to a Windows desktop or Xbox console. Not restricted to one platform, he also has a keen interest in Valve's Steam Deck handheld and the Linux-based operating system inside. Fueling this career with coffee since 2021, you can usually find him behind one screen or another. Find him on Mastodon @trzomb@mastodon.online to ask questions or share opinions.