Intel 14th Gen Meteor Lake processors: Everything you need to know about the new (and refreshed) CPUs
Intel's new naming scheme splits a 14th Gen refresh from an all-new 1st Gen reboot.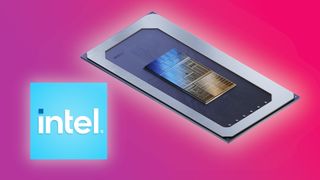 (Image credit: Intel | Windows Central)
Intel continues to push for incredible generational advancements in its processors at lightning speeds, with the upcoming 14th Generation titled Meteor Lake beginning to peek over the horizon. There are dramatic changes to the standard naming scheme, promises of AI-focused additions to the new CPUs, and even plans for a 15th Gen of Intel chips with the further-upcoming Arrow Lake.
So what's the deal with refreshed Raptor Lake chips adopting the 14th Gen title? Are we dropping the 'i' from these Core CPUs or not? There are plenty of questions during the early days of Intel's planned reboot for its processors, and we have the answers.
Intel Meteor Lake release date
Intel hasn't made any official announcements regarding a release date. Still, the most convincing dates currently point toward the first Meteor Lake variants landing between October 2023 and early 2024 as a Raptor Lake refresh. A notorious technology information leaker known only as ECSM shared the leak on the Chinese social platform Billibilli, claiming unlocked K-series CPUs were due first, with standard versions to follow between November and December 2023.
Image 1 of 2
Intel followed up with its own post on Billibilli, confirming the refresh for Raptor Lake U, Raptor Lake S, and Raptor Lake HX CPUs, but still no concrete dates. All release date rumors should be taken with a pinch of salt, but October is realistic enough. The first Intel 13th Gen CPUs went on sale in late October 2022, and before that, Intel 12th Gen Alder Lake chips using the same socket were initially announced in October 2021 before a November release.
New naming scheme: Generational reset
One of the most significant changes for Intel involves new names for its game-changing Meteor Lake processors, including dropping the useless 'i' from Core CPU labels. It's part of an effort to reduce redundancy in naming its hardware, and the specific 14th Gen moniker will disappear from each variant in the future.
For example, a lengthy title from previous generations, like a low-power Intel 13th Gen Core i7-1355U, can slim down to something shorter like 'Intel Core 7-1455U' if a 14th Gen equivalent were developed. A new Intel Core Ultra title will be applied to the highest-performance Meteor Lake and Raptor Lake U refresh chips while excluding the Raptor Lake HX and S. Are you confused yet?
Any laptops featuring Intel Evo certification will also find new names as Intel Evo Editions, still promoting extended battery life and support for the Intel Unison app. Intel vPro will also split into Intel vPro Enterprise and vPro Essentials, aiming to balance a mixture of clear descriptors in model names without becoming too complex for casual consumers.
Intel went into detail in a Billibilli post, which, when translated into English by VideoCardz, explains an intention to retain the 'i' naming prefix for the Raptor Lake HX and S refresh CPUs and their 14th Gen title. Low-power Raptor Lake U chips will move ahead with the new Core 3/5/7 branding, which in turn begins a brand-new 1st Generation.
No desktop advancements until Arrow Lake?
As with everything else relating to Meteor Lake, another rumor related to an apparent cancellation of some Meteor Lake desktop chips. Twitter leaker @OneRaichu shared a (now hidden) post, claiming a Meteor Lake-S desktop CPU, which was reportedly planned exclusively for Core 3 and Core 5 models rated for 35W and 65W (via Tom's Hardware), was re-purposed into a Meteor Lake-P mobile variant instead.
It's not too difficult to believe, given that Intel's 10th and 11th Gen Ice Lake and Tiger Lake mobile CPUs were never offered as desktop variants either, kept separate from the Comet and Rocket Lake Core processor range.
The upcoming refresh of Raptor Lake S desktop CPUs technically belongs to Intel's 14th Gen, but those craving a true successor may find it in the 15th Gen with Arrow Lake, which is currently delayed until late 2024.
Chinese leaker ECSM hinted at an upcoming 8P+12E (8 performance cores and 12 efficiency cores) chip for the 14th Gen refresh of Raptor Lake desktop CPUs, fitting somewhat between the current 13th Gen 8P+8E Intel Core i7-13700 and 8P+16E i7-13900 processors. Still, without confirmation from Intel on specifications, it's tricky for prospective PC builders to commit to a new build or wait for another generation.
Intel 4: 7nm nodes and LP E-cores
Meteor Lake processors are set to use a multi-tile (chiplet) layout comprising graphics, SoC (system on a chip), CPU, and IOE (I/O Extender) using a 7m node process officially named Intel 4. It marks Intel's move toward EUV (extreme ultraviolet) lithography, passing on the tech during its somewhat troubled previous 10nm process called Intel 7, as Anandtech explains in their Intel 4 process node breakdown. It cuts down even further on production steps and allows for increasingly smaller chips.
The upcoming Meteor Lake processors will still adopt a hybrid approach introduced by Intel's 12th Gen, combining performance cores for heavy workloads and efficiency cores for simpler tasks running in the background to promote overall performance and reduce power consumption, extending battery life for portable devices.
Tom's Hardware investigated recent Intel patents and other leaked documents hinting at brand-new LP E-cores (low-power efficient cores) intended to provide "low-power island CPU offload," potentially handling background tasks during low-power or idle states.
Benchmarks for an apparent Core Ultra 5 were spotted online, showing results from Ashes of the Singularity, a PC game notorious for its CPU-intensive benchmark, listed as the Core Ultra 5 1003H. It doesn't narrow down the specific configuration of cores in this new Meteor Lake variant, allegedly featuring at least 18 physical and 18 logical, but it matches Intel's new naming scheme.
AI with Intel Movidius VPUs
As expected, Intel continues to expand into the world of artificial intelligence with its Movidius VPUs (vision processing units.) Already integrated into select 13th Gen Raptor Lake CPUs, the upcoming 14th Gen Meteor Lake, and, undoubtedly, the following Arrow Lake generation will still retain VPUs, operating as AI accelerators.
Reportedly exhibiting up to 10x performance gains during AI tasks compared to the CPU it inhabits (but at only 1/5th the power consumption), Intel is promoting a strong focus on power efficiency. Considering the expectations that AI will enhance Windows 12, it makes sense for Intel to put significant effort into its Movidius VPUs.
A separate, dedicated VPU can handle the complex processing behind AI assistants like Copilot utilizing Bing Chat and ChatGPT, with more fantastic and unknowable advancements to come.
A new socket for Intel?
Specifics of chipsets and motherboard sockets are as vague as most other aspects of Intel's 14th Gen Meteor Lake processors, but there are a couple of potential contenders. In mid-2021, Twitter leaker @momomo_us shared an image of a still-mysterious LGA 1800 socket protective cover. It seemed to be identical in size to the LGA 1700 socket used by Intel 12th Gen Alder Lake and 13th Gen Raptor Lake desktop CPUs, but nothing official was ever confirmed.
A similarly-cryptic rumor came from a video by YouTuber Moore's Law is Dead, claiming Meteor Lake will require an LGA 2251 socket. They suggest this brand-new socket will measure 38 x 46 mm, slightly larger than the LGA 1700 used by the two previous generations.
Either way, a move to a larger socket, no matter how microscopic the increase might seem, fits Intel's habit of advancing after two CPU generations, just like its 10th and 11th Gen chips shared an LGA 1200 format.
Get the Windows Central Newsletter
All the latest news, reviews, and guides for Windows and Xbox diehards.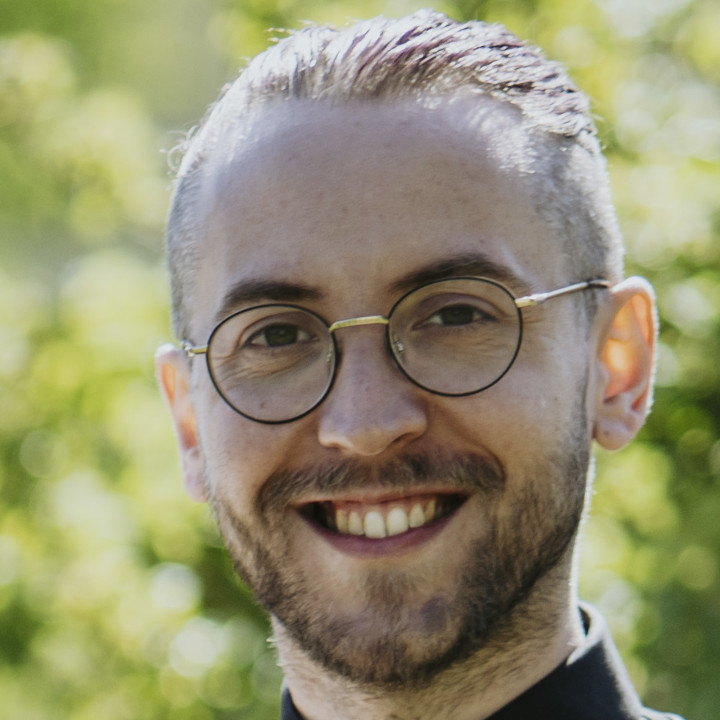 Ben is the channel editor for all things tech-related at Windows Central. That includes PCs, the components inside, and any accessory you can connect to a Windows desktop or Xbox console. Not restricted to one platform, he also has a keen interest in Valve's Steam Deck handheld and the Linux-based operating system inside. Fueling this career with coffee since 2021, you can usually find him behind one screen or another. Find him on Mastodon @trzomb@mastodon.online to ask questions or share opinions.
Great report on this, Ben. Very informative. Thanks!

Reply

Appreciate it! If you ever want to dig into the manufacturing process, there are intricate deep dives into the specifics of the tech linked around the article. Still, I'm trying to keep it as easily digestible as possible.

Especially since we're about to hit this strange 14th Gen / 1st Gen reboot with the new branding, it's an exciting time for PC builders, hoping to see some groundbreaking performance results from Intel.

Reply