Windows 12: AI, new UI, features, and everything else we know so far
Windows vNext, codenamed Hudson Valley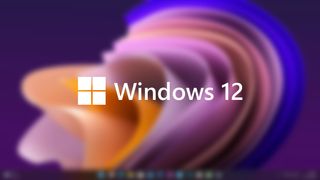 (Image credit: Future)
The next version of Windows is in the works, and while it doesn't yet have a name, many have already begun referring to it as "Windows 12" as the chronological successor to Windows 11. We're already beginning to hear leaks and rumors about what the next version of Windows is going to include, and this article is rounding up everything we know so far.
Windows 12: What we know
Name: Unknown
Codename: Hudson Valley
Version: 24H2
Release Date: Fall 2024
Now, it's important to keep in mind that we don't yet know how Microsoft plans to market and ship the next major version of Windows. We don't know if it will actually be called Windows 12, or if it'll ship as a Windows 11 feature update. Maybe it'll be Windows 11.1, or something more abstract like Windows Aurora.
What we do know is 2024 is when the next set of major updates and changes are expected to ship for Windows, and while we think it makes the most sense for Microsoft to market this as Windows 12, that's something we won't know for sure until closer to the time.
Windows 12: Release & availability
According to my sources, the next major version of Windows is expected to ship in the second half of 2024, three years after the first version of Windows 11 shipped. This is because Microsoft is returning to a three-year development cycle for major versions of the Windows platform, with plans to update the in-market version of Windows with new features every few months.
Microsoft is already doing this with Windows 11, via an update schedule internally referred to as "moments." Every few months, a new moment update will ship to the public with a handful of new features and quality of life updates. Windows 11 has already had two of these moment updates in 2023, with the most recent update shipping in June.
My sources say Microsoft will do the same for Windows 12 when it launches and will continue to ship new features and quality of life updates for three years until "Windows 13" is ready in 2027. Then the cycle rinse and repeats, assuming Microsoft doesn't change its plans.
Currently, Microsoft is testing early platform code in the Windows Insider Canary Channel, which is where the company intends to preview long-lead development items for the next major version of the platform. Insiders in the Dev Channel or below are currently testing code intended to ship on top of Windows 11 via moment updates.
Windows 12: System requirements
We don't yet know what the specific system requirements will be for Windows 12. When Windows 11 launched, Microsoft upped the system requirements significantly which led to a majority of existing Windows 10 PCs ineligible for the Windows 11 upgrade.
Windows 11's system requirements call for a PC running Intel 8th-generation or AMD Ryzen 2000 series and up CPUs. It also requires a TPM, and a minimum of 4GB RAM. One report claims Microsoft might up the RAM requirement from 4GB to 8GB with Windows 12, but I've not been able to confirm this.
I do suspect we might see some features (mostly AI focused) be limited to more recent PCs with an NPU or GPU that can handle on-device AI processing, as the next version of Windows is said to heavily focus on AI capabilities, and not all PCs will be able to handle that functionality without the dedicated hardware.
Windows 12: New UI & features
As is often the case with a new version of Windows, Microsoft is expected to be introducing an updated desktop interface along with the Windows 12 release. Last year, a brief cutaway during Microsoft's Ignite 2022 keynote revealed a new UI that had never been seen before, and my sources say this is an early prototype of the UI that will ship on Windows 12.
The interface is quite different to what we have on Windows 11, with system buttons such as the system tray, search bar, and weather icon moved to the top of the display, leaving just your pinned and running apps floating in a dock like bar along the bottom of the screen.
It's unclear if this new interface will be for touch and 2-in-1 devices only, or if it will be applied to all PCs running Windows 12. It's likely to be a UI for specific device types, with the ability to restore a more traditional Windows desktop layout if that's something you prefer.
Other UI updates and features that I'm hearing are in the works include a new lock and login screen that's more touch optimized, a new notification center that can group notifications by person in addition to by app, and the ability to pin widgets directly onto the desktop.
I also hear there are plans to introduce a new dynamic wallpaper feature that will use AI to create a parallax effect for 2D wallpapers, providing a subtle depth effect when mousing your cursor over the image, or tilting your device if it's a tablet or 2-in-1.
Windows 12: AI experiences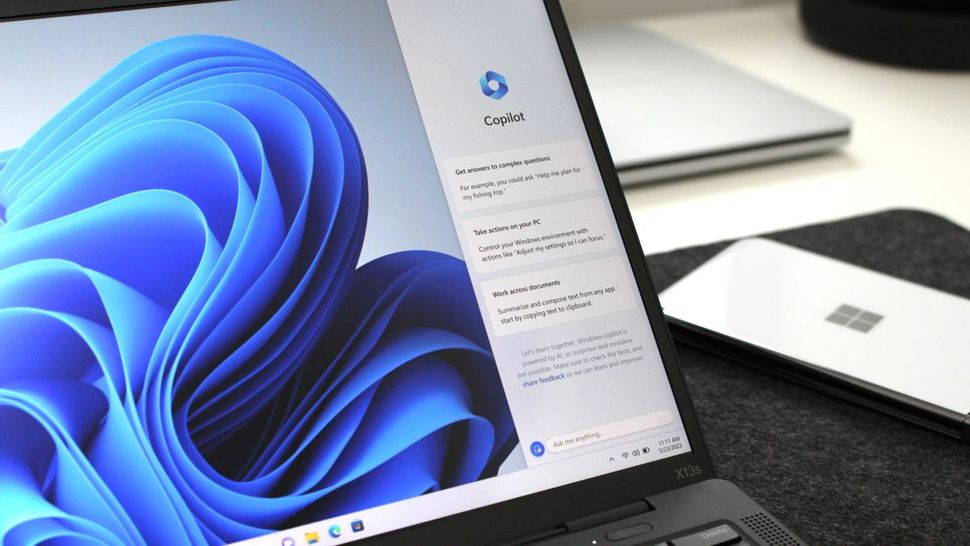 Microsoft has already said that the next version of Windows will focus on AI experiences, and we've already started some early functionality in this department on Windows 11. So far, Windows 11 already supports AI camera and microphone effects, enabled by a dedicated neural processing unit (NPU.)
This kind of functionality is expected to expand with Windows 12, including the ability for Windows to analyse content on display and provide contextual prompts to jumpstart projects or apps based on the information that's currently being viewed. Windows may also be able to identify objects and text within images and allow the user to easily cut out and paste those items elsewhere. Some AI features will require dedicated hardware to function.
Microsoft is also bringing its own AI Copilot to Windows 11, which uses cloud-computing to process a large language model that can answer complex questions and queries, as well as analyse content on screen and provide helpful information about it.
Windows 12: CorePC
In addition to the desktop version of Windows getting a "Windows 12" release, Microsoft is also working on a major platform update that will ship as something that will likely co-exist alongside desktop Windows. This effort is called Windows CorePC, and is a successor to Windows Core OS, which was a modern platform where Windows 10X was based.
CorePC is similar to Core OS, except it focuses on maintaining support for legacy win32 applications on editions where that might be required. It still has all the other same platform goals as Windows 10X, including a state separated OS, more secure with read only system, driver, and program file partitions, and lighter to better compete with low-end Chrome OS devices.
On paper, "CorePC" is the true Windows vNext, as it will be the first to ship with meaningful changes to the OS as a platform, all designed to modernize the OS to allow it to compete with its modern rivals such as Android and iPadOS. CorePC is expected to start shipping in 2024 on new PCs that are pre-loaded with it.
It's unlikely to be made available as an upgrade for existing Windows PCs, only because the platform changes are so significant that an upgrade path isn't feasible. It's the same reason why Windows 10X was only for new devices, instead of offered as an upgrade to existing Windows 10 PCs.
But that doesn't mean existing PCs won't get a new version of Windows. Microsoft is working on "Windows 12" for legacy desktop devices too, but it will be without most of the modern platform enhancements being built for CorePC.
Get the Windows Central Newsletter
All the latest news, reviews, and guides for Windows and Xbox diehards.