NZXT has been busy trying to break into new product categories, and motherboards have only seen a steady influx of Intel offerings. Times are changing as the PC hardware manufacturer is releasing its first AMD-powered motherboard, utilizing the B550 chipset for AMD Ryzen 3000 and Ryzen 5000 series processors.
The NZXT N7 B550 marks the company's first attempt to provide a platform for PC builders to create an AMD-powered system using other NZXT products, including cases, lighting, and CPU cooling. Priced at $230, the N7 B550 is expensive, especially compared to the competition, but there's plenty to like here.
Bottom line: This is NZXT's first AMD motherboard, and it's an impressive initial release. While the company went with B550 and not X570, the price does cover some high-end features like Wi-Fi 6e, plenty of well-placed fan headers, and more.
For
ASRock build quality
Great layout and design
Good BIOS support
Connect with NZXT CAM
Excellent feature set
Against
No M.2 cooling
Removed numeric code display
Pricey for B550 motherboards
NZXT N7 B550: Price and availability
NZXT launched the N7 B550 motherboard in April 2021, and you can expect to see it available at the full $230 asking price. Stock levels for most PC hardware right now are in flux, meaning you likely won't be able to find one, and prices may be inflated due to scalping.
NZXT N7 B550: The good
Image 1 of 4
It's difficult to get excited about motherboards these days, and that's not to say the components are boring. You'll be hard-pressed to find motherboards that aren't at least very good. Most motherboards produced today come with enough tech for modern PC builds, have high-quality components for more powerful processors and other parts, and have stable software support.
NZXT's line-up of motherboards is interesting because the company tries to do something a little differently. You can't really switch up too much on the motherboard; those purchasing one for their next PC build would expect to see the CPU ATX sockets in the same place. The same goes for the 24-pin ATX socket, as well as SATA ports, front panel headers, and more.
The company can make some changes with the design and placement of some of those aforementioned headers. The result is the N7 family of motherboards that look unique and are pretty good for system builds. The B550 is NZXT's first attempt at an AMD motherboard, but partnering with ASRock allowed the company to offer quite the package.
Swipe to scroll horizontally
Category
NZXT N7 B550
Size
ATX
CPU
AMD Ryzen 3000
AMD Ryzen 5000
Socket
AM4
RAM
4x DDR4 DIMM (up to DDR4 4666+), 128GB limit
Chipset
AMD B550
Expansion
1x PCIe 4.0 x16 slot
1x PCIe 3.0 x4 slot
2x PCIe 3.0 x1 slots
1 x M.2 slot (Key E, 2230 Wi-Fi)
Storage
6x SATA (6Gbps)
1x M.2 (PCIe 4.0 x4/SATA SSD support)
1x M.2 (PCIe 3.0 x2/SATA SSD support)
Audio
Realtek ALC1220
Rear ports
2x Wi-Fi
1x HDMI
2x USB 2.0
3x USB-A 3.2 Gen 2 ports
1x USB-C 3.2 Gen 2 ports
4x USB-A 3.2 Gen 1 ports
1x 2.5Gb LAN
5.1 Channel audio jacks
1x Optical S/PDIF
1x Clear CMOS button
1x BIOS Flashback button
NVIDIA SLI
-
AMD CrossFire
✓
Launch price
$230
The B550 chipset is compatible with Ryzen 3000 and Ryzen 5000 series processors, though Ryzen 3000 APUs will not work. For testing purposes, I used an AMD Ryzen 9 5950X to see what this motherboard can really do — NZXT and ASRock included an optional additional 4-pin socket for supplying power to the CPU.
The first thing you'll notice with the NZXT N7 B550 is the look. It doesn't look like anything else on the market, aside from the company's own Intel motherboards. There's a metal shroud that covers a good 70% of the entire PCB, only showing RAM slots, PCIe slots, CPU socket (and surrounding area, as well as the VRMs and numerous headers and ports.
It's a clean design and one that will fit right in with any NZXT-based PC build, but it'll work in other cases. This shroud can be completely removed by extracting a few screws on the rear of the board, which allows for easier modding or personalization. You can just leave it off completely if that's more your preference, though I'd opt to have it installed for a cleaner finish.
Interestingly, one thing that is missing from the NZXT N7 B550 design is RGB lighting. Motherboards usually come with integrated LEDs controlled through the BIOS or supporting software, but NZXT chose not to include any. But fear not if you plan on creating a light show as NZXT included a 4-pin RGB header, 3-pin aRGB header, as well as two 4-pin NZXT RGB headers.
Image 1 of 4
Speaking of headers, there are many available for you to connect everything. Seven (yes, seven) fan headers are placed throughout the motherboard in positions that make for easier cable management. Each header is capable of delivering up to 2A, negating the need to use a fan controller. Everything connected to the N7 B550 can be controlled through NZXT's CAM software.
The four DDR4 RAM DIMM slots can support speeds of up to 4666+, and you've got USB 3.2 Gen2 Type-C, two USB 3.2 Gen1 headers, and six SATA ports (two are disabled if using the second M.2 slot). And there are two M.2 slots available, one capable of PCIe 4.0. These are joined by four PCIe slots, with two being x16 for the best graphics card.
Finally, there's the decent Realtek ALC1220 audio codec, as well as Wi-Fi 6e. Motherboard performance was well in line with expectations. Most motherboards will perform around the same, especially in games or light to heavy workloads. Only when you push the system to extreme levels through advanced overclocking will you more likely see differences between boards.
Using the Ryzen 9 5950X with the N7 B550 12+2(+2) phase power delivery, I used the CPU without any form of throttling. A few benchmarks and synthetic tests showed similar numbers to an X570 motherboard in the same price range. You won't encounter any issues attempting to use Ryzen 5000 series processors with this board.
The BIOS is easy to use, so too is the CAM software, which can control connected fans and RGB lighting. Having power and reset buttons on the board is handy, especially if you want to build and test the PC outside the chassis.
NZXT N7 B550: The not so good
Image 1 of 3
I have two minor complaints about the N7 B550. Firstly, there's no passive cooling for the M.2 SSD storage drives. Most motherboards come with metal covers for these M.2 drives that have thermal pads underneath. The N7 does not have thermal pads since the covers are made from plastic. In fact, the company actually recommends you remove these covers should M.2 drives be installed.
Secondly, while it's good to have some form of readout for errors in LED status indicators to determine if something is wrong on boot, NZXT used to have the more referred solution with a numeric code display. This would show a code to represent an issue with the motherboard or a specific component. Now we just have a few LEDs for the absolute basics.
NZXT N7 B550: Competition
The competition is fierce in the motherboard segment, especially with the AMD B550 chipset. This chipset allows motherboard vendors to cut features and functionality to cater to those who don't have vast budgets to spare on PC parts. Still, it does also allow motherboards to be created with more features than even some X570 solutions.
The NZXT N7 B550 is well-placed with its long list of features. Rocking highlights like Wi-Fi 6e and 2.5Gb LAN, not to mention a very strong power phase delivery design, it's easy to overlook the price and just attribute it to the NZXT brand, but it has plenty of kit for the additional cost.
Compare this motherboard against the MSI MAG B550 TOMAHAWK Gaming, which comes in at just $160, and there are a few notable differences. The MSI board has Wi-Fi 6, but it's not Wi-Fi 6e. It has the same 2.5Gb LAN support. There are far fewer USB ports on the rear, not to mention the header layout on the board is the standard mess.
It's the little touches that allow NZXT to charge a small premium. Take the shroud cover, for instance. This has become a stable design of NZXT motherboards, and it's one many PC builders prefer to complete a clean look. There are also no integrated RGB LEDs, which can be viewed as a positive or drawback, depending on which you'd prefer. NZXT does have multiple RGB headers available, though.
When it comes down to it, if you want a motherboard that's specially designed for clean PC builds, there really isn't a better option than NZXT's N7 B550 for AMD builds anyway.
NZXT N7 B550: Should you buy it?
Image 1 of 4
You should buy this if ...
You need an AMD motherboard.
You don't mind spending more than $200 on a motherboard.
You plan to build a PC with plenty of RGB lighting.
You want to hook up numerous fans to the motherboard.
You plan to use NZXT CAM software.
You shouldn't buy this if...
You want X570 chipset features.
You only require a basic B550 motherboard.
You don't want to spend more than $200 on a B550 motherboard.
NZXT's first AMD motherboard is a great start, but that shouldn't be much of a surprise. ASRock has decades of motherboard building experience, and when paired with some excellent designs from NZXT, you've got one awesome foundation for an AMD-powered PC. Is it worth the additional cost compared to even X570 motherboards from the likes of ASUS and MSI? That depends.
For a motherboard with AMD's B550 chipset, the NZXT N7 B550 is really expensive. You can find a budget-friendly B550 board for around $100, even less if you really want to skimp on features. But that additional cost is well worth it if you feel this motherboard is right for your PC build.
The header layout results in better cable management. It has an additional 4-pin CPU ATX input for extreme overclocking, just like the more expensive X570 motherboards (though it's arguable just how useful it truly is). The metal shroud is brilliant for hiding all the PCB components while allowing for modding and personalization.
It also has a stable BIOS and can handle even a Ryzen 9 5950X with plenty of RAM clocked at 4,000MHz. There's plenty to love here, but it's not all good news. The M.2 covers are not metal but are made of plastic, so there's no additional passive cooling for your M.2 storage. NZXT also chose to remove numeric error codes and replaced them with LED status lights.
But if you're seeking a B550 motherboard that pushes the chipset from AMD to its limit, the N7 B550 from NZXT is a solid choice. It's definitely a contender for a position in our best motherboards collection.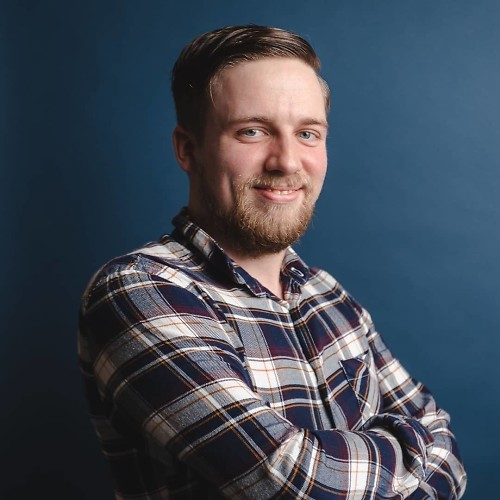 Rich Edmonds was formerly a Senior Editor of PC hardware at Windows Central, covering everything related to PC components and NAS. He's been involved in technology for more than a decade and knows a thing or two about the magic inside a PC chassis. You can follow him on Twitter at @RichEdmonds.