O2 UK unveils 4G LTE plans, kicking everything off later this month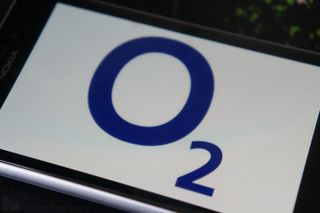 O2 has unveiled more details on its 4G LTE pricing. The company announced earlier this month that 4G will be launching at the end of August, and while some hints to pricing were provided, today we've got some idea as to how much you'll be looking to fork out each month to take advantage of the increased data speeds. Starting at £26 for SIM-only plans and £32 a month with a 4G handset, O2 is clearly looking to compete with EE.
The UK mobile operator is attempting to make the rather expensive deal appear that much sweeter with exclusive access to music, sport and gaming content as an O2 customer. Their 4G plans also come with a "90-day Happiness Guarantee." So what will the cheapest 4G plan contain? For £26 a month, unlimited calls, SMS and 1GB of data will see you through the 30 or so days, with bundles going up to 8GB.
Just like EE, O2 will be milking it when consumers require more than 1GB of data (and who won't on a 4G connection?). Should you desire 5GB of access a month, you'll be looking to fork out £36 and additional bolt-ons can be added any time - £6 for 500MB and £10 for 1GB. "Recognising the ever-growing use of data," O2 will provide all O2 4G customers a minimum of 1GB data as standard (just as we noted above). It's not too bad if you're light on usage.
To celebrate the launch of 4G, O2 will be offering additional value on its most popular SIM only and airtime tariffs until October 31st.
If you're looking to take advantage of O2 Refresh, providing you the flexibility to get the latest hardware whenever you desire, you'll be looking at prices starting at £22 a month for 1GB data and up to £37 a month for 8GB. Monthly device payment will range from £10 to £25, depending on how consumers wish to pay.
Exclusive content, you say?
So what about this exclusive content O2 continues to boast? Here's what the official announcement details:
Music: O2 4G customers will have access to the most popular music tracks and videos in the UK through O2 4G Tracks – completely free for the first 12 months when they sign up to 4G direct with O2. O2 Tracks features the Official UK Top 40 Singles Chart and a unique collection of playlists and videos, handpicked by artists. O2 has supercharged O2 Tracks by adding a music video service, which streams the hottest music videos direct to your device, so customers can now watch the latest music videos in high quality on the go.
Sport: O2 customers will have access to free and exclusive Priority Sports videos on the move, including weekly content from sporting heroes offering training advice, fitness and nutrition tips, interviews and top music playlists to work out to. Priority Sports, supercharged by O2 4G, will bring behind the scenes action from world-class teams, events and venues including O2′s England Rugby sponsorship, Twickenham Stadium and NBA Live at The O2. The O2 Priority App is available to download by texting SPORTS to 2020.
Gaming: O2 4G customers will get exclusive access to some of the latest and greatest multiplayer games to play seamlessly on the move. An exclusive deal with Gameloft will allow O2 customers to play leading titles including Asphalt 8: Airborne, Modern Combat 4: Zero Hour and Zombiewood over 4G. O2 customers will be able to play these games without eating into their data allowance.
An interesting part of this new 4G deal is that O2 customers with a 4G ready device (like the Lumia 625 as an example) will be able to transfer to a 4G tariff without needing to sign a new agreement. Be sure to pop over to O2's website to learn more and check out pricing and details for businesses and mobile broadband.
So what are your thoughts on O2's 4G announcement?
Source: O2 (opens in new tab)
Windows Central Newsletter
Get the best of Windows Central in in your inbox, every day!
Rich Edmonds was formerly a Senior Editor of PC hardware at Windows Central, covering everything related to PC components and NAS. He's been involved in technology for more than a decade and knows a thing or two about the magic inside a PC chassis. You can follow him on Twitter at @RichEdmonds.
Actually not too shabby - im paying £36 a month now for 2gb of data so getting 8gb on 4g for £1 is a steal. That is taking into account that i would have to pay more on the refresh tariff but i think the 1020 is a worthy upgrade from my 8x

Is that O2 app actually available on WP to start with? If it is, does it offer the said functions? I was fooled by Orange with their swappables "are available to all irrespective of what phone you use". All I have had is Deezer since last 2 yrs, no other app. :/

Probably be android and iphone only same old story being behind with WP8 apps.

O2 Tracks is available on WP8 but not Priority Sports as of yet

I really don't get these foreign carrier data plans were you have to known before hand how much data you are gonna use/wanna use in a month. In Finland its the opposite: you only choose the speed of the data and 3G/4G connectivity. I have a 3G data plan of unlimited data for max 21 mb/s. I pay 15€ for it per month and never have counted how many GBs I use in a month. I don't have to :)

Well that one is simple
Greed
The carriers make you pay more for the services and then rely on the public to go over so they get charged more.

Im actually dont even know why im considering it - O2 coverage is appaling im rarely get 3g even in the centre of london and theres a nice long blackspot on my train journey in to london where i go from 3 bars on H+ down to no service around Ilford and it lasts about 3 minutes in either direction.

Hmmm -- O2 coverage maybe bad in London, but where I live up North it's brilliant.

A further note, i live close to the city as well in London I have noticed reception has been degrading over the past few weeks.. I get virtually 0 bars with random jumps between 4 to 3 bars on 3g sometimes and 3 (or 4)bars on 2g.
Where as I would get 5 bars on on 2g and a consistent 4 bar connection on 3g with a intermittent drop to 3 bars whilst at home. However whilst out and about reception is now spotty at best.. my guess is they powered down something for 4g?
As one of my colleague mentioned he has been getting spotty receptionsometimes 0 bars as well along with everyone else he knows that is using O2.


Unlimited three internet, slower possibly but unlimited! Can actually use the damn functions, 1gig is about one hd movie isn't it?

Meh,am sticking with the Three network. No network better for reliability,speed and coverage,and value tariffs. O2 need to sort out their 3G coverage let alone starting 4G

Yeah that maybe true for down South, but not so good up North. Plus their customer service is pants when it comes to sorting out customers problems -- I personally think, O2 customer service is the best in the UK.

I agree O2 customer services has been best I have had to date albeit the odd occassions. Having gone from 3, t mobile and orange. I always got the grumpiest CR on t mobile and orange lol, 3 was okay but had pretty bad coverage issues then again all that was years ago. I heard it has gotten better than before however I've got a decent tariff and might upgrade to 4g (currently pay £20 sim only for unlimited calls, texts and 1 gb data also got a sweet deal on my landline and home broadband - the division has now been sold to sky bleugh). Checking out their tariffs right now for 4 g lol.

Virgin mobile - £15 a month unlimited everything - no contest

Plus I get 40gb download speeds on WiFi at home and at work

Hmmm -- so are you getting unlimited everything because you have Virgins full TV and broadband package?

Nope just order Virgin's VIP deal online. It's sim only and its on a monthly rolling contract too.

Not bad, BUT, the prices given are just for the Tariff, it does not include the monthly cost of the phone on top of that.!!!! O2 have started Refresh contract where your phone cost and tariff is seperate. So, if you pay say, £129 upfront cost, you may pay £15 per month for the phone and say, £22 per month for the tariff giving you a total of £37 per month, at least. A bit misleading on what you actually pay per month, naughty O2!!!

Confirm this is true.. I might aswell just stay on a rolling contract and see what vodaphone announce.

Vodafone is remotely decent if you already pay £10 a month for Spotify as they include it in their 4G plans, Three's plans will be piss cheap.
O2 and EE are fucking con merchants.
Windows Central Newsletter
Thank you for signing up to Windows Central. You will receive a verification email shortly.
There was a problem. Please refresh the page and try again.