The Oculus Store needs a (much) better system for fighting fake reviews
Yes, it's a relatively new platform, but its continued success requires confidence from its users.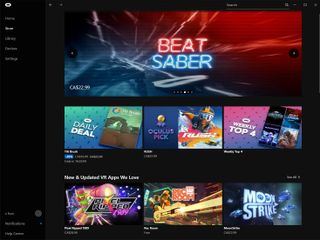 The VR platform as a whole is blossoming more every day, thanks to quality games and advancements in the hardware. With the PC market in focus, the majority of VR games are delivered through either Steam or the Oculus Store, and for the most part, the experience is hassle-free. You click to buy a game, it downloads, and you're playing it within minutes.
Like it or not, the Oculus Store also has some of the best exclusive games (you can use third-party software to break the exclusivity) which has no doubt helped its growth. The issue? You're only going to find user reviews for those exclusives in one spot, and that spot has some gaping holes that can be filled with fake reviews.
Fake reviews are a business
Ever since legitimate e-commerce became popular, there's been a submarket of people making money by posting fake reviews online. It's much easier to pretend you're someone else while sitting behind a monitor, and while a couple of people here or there posting a fake review might not mean a big change, a concentrated effort can sway a buyer's opinion.
An insightful article published in May 2018 by The New Yorker called "The Never-Ending War on Fake Reviews" has this to say:
The article goes on to talk about how fake reviews are being used to game the political system, restaurant reviews, Amazon, and, of course, video games. It also mentions preventative measures put in place by some retailers, and how these are circumvented:
It's clear that fake reviews are a big problem, and for a burgeoning platform like the Oculus Store that doesn't have as much infrastructure, the problem can be especially severe.
Are there really fake reviews on the Oculus Store?
Browsing the Oculus subReddit, you can usually find a thread talking about fake reviews in the Oculus Store. This is often followed by a discussion about whether or not these are actually faked, or whether they're just low-effort or written by someone who doesn't speak English.
To get more specific, Reddit user thekthepthe3 posted a screenshot of five successive five-star reviews that don't exactly give a lot of insight into what makes the game great. English is understandably not everyone's first language so you can't take points away for the broken writing, but they are a bit suspicious.
Why? The Oculus Store doesn't offer much information about the review or reviewer, which in turn would help other buyers determine whether or not a game is being truthfully reviewed.
What can Oculus do to fight fake reviews?
Despite being able to game just about any review system with enough effort, retailers like the Oculus Store should make it easier for other potential buyers to determine whether or not a review is fake. There are some steps already in place, but it has a way to go.
Only those who have the VR experience in their Oculus libraries can post a review, and there are two ways you can react to those reviews. You can either mark it as "helpful" for others to see (which really doesn't mean much when you can't see who deemed it helpful), or you can mark the review as spam. This doesn't immediately hide the review, but it puts up a red flag when enough spam reports have been received.
However, Steam — which is no doubt also able to be circumvented in a similar manner — has a few other features in place that help make it easier for you to determine whether or not a review is fake, which the Oculus Store should also implement. Here are some examples:
Show whether or not a game or experience has been received for free. If the developer is handing out free codes, they could be in exchange for a positive review.
Show other reviews by the same person. A five-star review with a few incoherent words and no other reviews on the Oculus Store (or a bunch of negative reviews for similar games) is a bit of a giveaway.
Show how much time has been spent in-game. A five-star review with 10 minutes played is an immediate red flag.
Nothing is ever going to be perfect, and these extra features are nothing new, but at least with this additional information, it will be much easier for us to know whether a game is actually great or whether it's been boosted by a shady group of fake reviewers making a few cents. As a backup, you can always check out our roundup of great Oculus Rift games below.
Best Oculus Rift Games in 2018
What do you think?
Are you consciously aware of fake reviews when looking for new VR games? What else do you think the Oculus Store should do to improve its review system? Let us know in the comments.
Get the Windows Central Newsletter
All the latest news, reviews, and guides for Windows and Xbox diehards.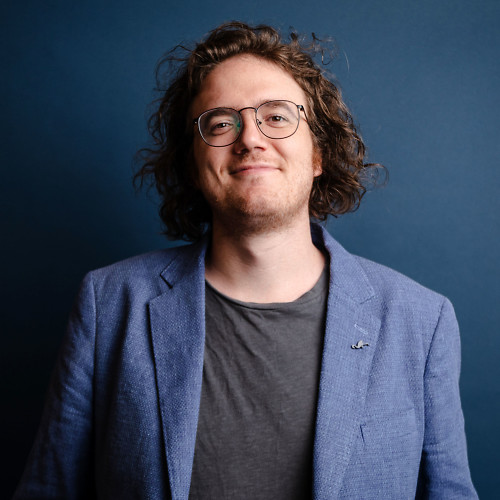 Senior Editor, Laptop Reviews
Cale Hunt is formerly a Senior Editor at Windows Central. He focuses mainly on laptop reviews, news, and accessory coverage. He's been reviewing laptops and accessories full-time since 2016, with hundreds of reviews published for Windows Central. He is an avid PC gamer and multi-platform user, and spends most of his time either tinkering with or writing about tech.