BlackBerry KEYone is the best phone for using Office 365 on the go
Microsoft used to say its mobile software would always be best on Windows phones, but that's just not the case anymore. The BlackBerry KEYone is a perfect example of why.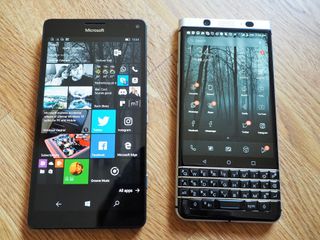 With varying levels of features and quality, mobile Office 365 apps are now available on Android and iOS, in addition to Windows 10 Mobile. On Windows 10 Mobile and Samsung Galaxy DeX-enabled phones, Office 365 apps offer a PC-like experience while docked, tied to a larger monitor and a keyboard. Office on iOS devices such as the iPad Pro also offers a PC-like experience, complete with full keyboard capabilities.
All of these scenarios, however, rely on larger screens and external keyboards. Sometimes it just isn't feasible or even desirable to carry a larger device, and thankfully, Word, Powerpoint, and Excel are all available for Windows, Android, and iOS phone devices too.
But there's a problem.
Despite advancements in touchscreen technology, shape writing algorithms and predictive messaging, touch screen typing still totally sucks. It's designed for quick messaging scenarios, rather than long drawn-out sessions of word processing. While shape-writing systems like Word Flow on Windows 10 Mobile have helped improve the situation, at least in English (UK), my Lumia 950 XL still makes far too many grammatical mistakes while shape writing, selecting completely irrelevant words and adding capital letters where they're not wanted.
Recently, I got my hands on a BlackBerry KEYone, which runs Android. As much as I dislike Android, there are things about the KEYone that make i far superior for using mobile Office apps than Windows 10 Mobile, iOS, and many other Android phones. Why? It has a really good QWERTY keyboard.
BlackBerry and Windows phones are kindred spirits
BlackBerry has many things in common with Windows phones. Its user base is collapsing, but it enjoys a bustling fandom of techies who appreciate its unique features. Our sister site, Crackberry.com, still retains a vibrant community, and many of its members are currently celebrating the launch of BlackBerry's KEYone.
The KEYone is a QWERTY Android phone that focuses on productivity above all else. It sports industry-grade security, positively insane battery life (bolstered by a power-efficient chipset and a comparatively smaller display), and of course, that "physical" QWERTY keyboard. This isn't just a bunch of mechanical keys squashed into a phone — it's something special.
The keyboard on the BlackBerry KEYone rocks some unique features that make word processing on mobile, dare I say, a pleasant experience. Combine that with Microsoft Office on Android and you have a winning combination.
The BlackBerry KEYone keys are quite resistant and will require double thumbs to get the most out of it, but with a bit of practice, you'll be word processing like a boss, far beyond what shape writing can offer. A long press gives you a capital letter, and the KEYone also has Shift and Alt keys, for special characters and numbers. It also has a dedicated button for even more symbols, and, if you need it, emoji access. None of this is what makes the KEYone keyboard truly special, though.
The KEYone keyboard is touch sensitive. The space bar acts as a lightning-fast fingerprint scanner, and you can even scroll up and down documents or web pages by swiping vertically. Best of all for word processing is the ability to swipe left to delete a word, which mimics the cross-out action of the Surface Pen. A double-tap of the keyboard lets you enter cursor mode, allowing you to move the cursor between letters effortlessly. It's far superior to the tap-and-drag cursor implementation that smartphone apps apologetically use in place of a real mouse. Windows 10 Mobile's touch cursor in apps like Outlook, Word, and OneNote, is simply terrible in comparison.
Simply put, all of the KEYone's features coalesce to make Word, OneNote and Excel incredibly easy to use on mobile. Combine that with crazy battery life, the fingerprint scanner, and customizable keyboard shortcuts and the BlackBerry KEYone emerges as a mobile productivity powerhouse.
I wish there was a similar QWERTY option for Windows 10 Mobile.
Microsoft Office: Android vs. Windows 10 Mobile
Windows 10 Mobile has unrivaled security, perhaps in part because of its small market share. The lack of users decreases the likelihood nefarious groups will even bother to break through the phone's security measures, and Windows 10 Mobile also enjoys device encryption, similar to Android.
When it comes to how Microsoft's flagship productivity suite functions across both platforms, there are some key differences Office fans should consider when deciding between Android and Windows 10 Mobile.
While Android has the BlackBerry KEYone and other QWERTY keyboard phone options, Windows 10 Mobile has Continuum, which allows you to connect the phone to a larger display and enjoy a true PC-like Office experience. You can connect a Bluetooth keyboard and mouse, and use Office as you might expect on your desk at work. The HP Elite x3 even comes with an HDMI-capable dock, allowing you to plug your phone into a hotel TV to use Office when out of the, well, office.
However, the BlackBerry KEYone, due to its keyboard, potentially renders the travel scenario of Continuum (or Samsung DeX) docks, extra cables, and peripherals, a little pointless. Why bother carrying all that extra equipment around for simple word processing if you can do it to a satisfactory degree on your phone's built-in keyboard?
Additionally, Android Office is at least slightly better than Windows 10 Mobile's Universal Windows Platform (UWP) Office. When you upload files to OneDrive on Android, you get a progress bar right in the action center. I find OneDrive on Windows 10 Mobile to be a little inconsistent with uploads. OneNote on Android has a home screen badge which gives you quick access to new notes, camera notes, and more. Word and Excel, however, are largely identical, which is fairly impressive. But that QWERTY keyboard simply elevates the whole experience.
Wrapping up
The BlackBerry KEYone is arguably the best way to use Office on the go right now. For quick commutes, it beats whipping out a tablet, laptop, or 2-in-1 PC, and it doesn't ask you to suffer docks or extra cables for that Continuum experience. Everything is in one, tidy, pocketable device, and it's a little frustrating as a Windows 10 Mobile fan that Microsoft hasn't really considered ways in which it could improve the typing experience on the OS, considering the company claims Windows 10 Mobile is an enterprise-focused endeavor now.
The HP Elite x3 is the BlackBerry KEYone's closest rival in the Windows 10 Mobile world, sporting similar battery life. However, the KEYone's keyboard and battery are simply unbeatable for Office on the go. If you're a Microsoft Office fan and frequent commuter, you have to consider this device.
Your thoughts
I'd love to know what you think of Office for Android and Windows 10 Mobile. Also, let me know if you would be interested in hearing more of my thoughts surrounding Android versus Windows 10 Mobile. Sound off in the comments!
Get the Windows Central Newsletter
All the latest news, reviews, and guides for Windows and Xbox diehards.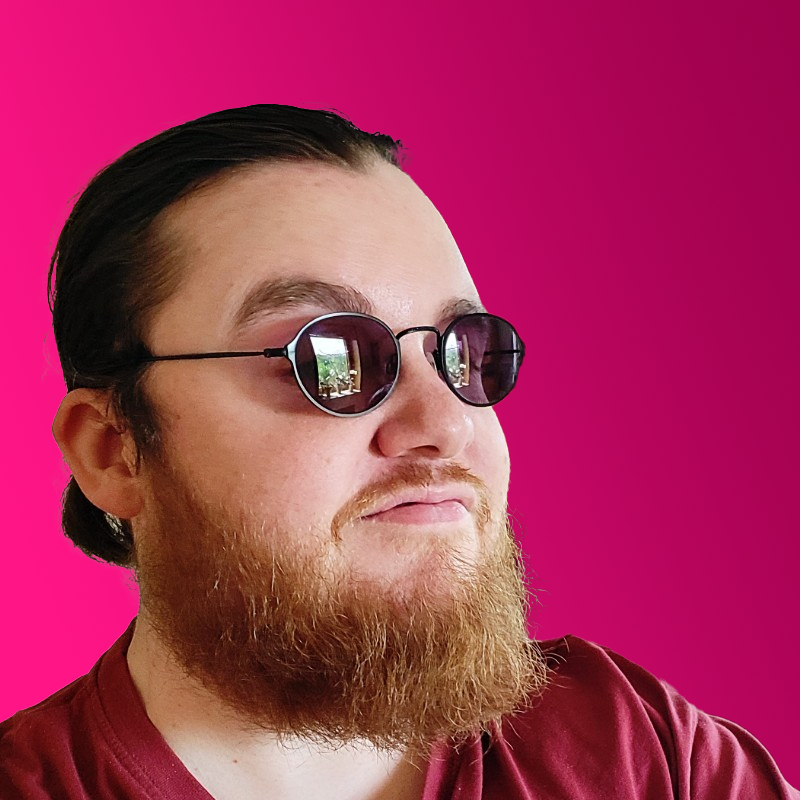 Jez Corden a Managing Editor at Windows Central, focusing primarily on all things Xbox and gaming. Jez is known for breaking exclusive news and analysis as relates to the Microsoft ecosystem while being powered by caffeine. Follow on Twitter @JezCorden and listen to his Xbox Two podcast, all about, you guessed it, Xbox!