Our new Windows 10 forums are now open!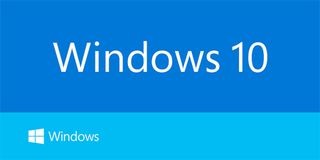 Today Microsoft announced Windows 10, the next version of Windows. It launches sometime in the middle of next year, but you can play with it as soon as tomorrow! You're going to need a place to talk about the new operating system, so why not go into our new Windows 10 forums?
Our forums are a great place to talk with like-minded Windows and Windows Phone enthusiasts. The new Windows 10 forums are the place to be if you want to talk about the new Windows 10 features like the return of the Start menu, Snap enhancements and more!
Windows Central Newsletter
Get the best of Windows Central in in your inbox, every day!
I love what I've seen so far. I'm actually surprised that I'm excited about the changes aimed at the enterprise. lol I wasn't planning on downloading the preview (since it was mostly desktop stuff), but after the demo today, I definitely will. I love the changes to the Start Screen (with the little list of Task Apps) as well as just about every other change.

Forum could use a 9. Seems to have gone missing...

Finally one OS on all devices with the same store ?

That's what they're saying.

er, OSX? I think MS want to distance themselves as far as possible from Windows 8 which I love BTW

+920 WPC App via Nexus 5.

Why didn't they call it windows one? He said another company already had done it or something.

The first version of Windows was Windows 1. Can't do it again.

LOL, they was a young Bill Gates in the picture shown on screen.

Coz Bill Gates released Windows 1 so it can't be use.

What about Windows One 2 ;)

OSX is not a unified experience or store at all.

Windows 10 is going to be extremely popular. Developers are going to start developing high quality apps together with the other platforms. Windows phone sales will boost. Tablet sales will boost. Apple will fall behind, then copy the single system approach once they are way behind. They will need to catch up but by that time MS will be dominating again. But.... Once Apple does it, it will be "revolutionary," having mobile and desktop computing running the same apps.

Google are trying this already... thing is they are very weak on the desktop.

This is exciting as my problem is switching between laptop, tablet and surface. I am one of the people who has embraced touch and having things slam to the desktop when I wish to stay in Modern is frustrating. As long as it is selectable and configurable I am happy. Will check into the forum to see how everyone is planning to use the new Windows.

Feeling the same way. Hope it is selectable. I love the modern UI, the new features seem great but they are really ugly... By the way, MS should hire some cool designers. The icons should definetly be renewed and look more modern...

I'm pretty certain they'll update the icons. I mean... you don't skip a whole number... and call it "10"... unless you plan to hit it out of the park. Microsoft is obviously bringing their A-game here.

It asked if you wanted to switch modes. Perhaps the option to never ask and always stay in your preferred mode would be good.

It's not ten, but binary for 2.

Nice! Windows 2nd Generation :) Reminds me of the joke: There are 10 kinds of people; those that understand binary, and those who don't.

I understand it, I'm just annoyed by it :P

I'm sure it's been pointed out by now, but judging from the image above, it looks like Windows phones and Windows mini tablets will have the same UI. Notice that the phones and tablet have an identical layout, including a status bar at the top and a color theme. Let's hope landcape mode is on the way.

This is actually brilliant, isn't it? Because at some point our phones will be as powerful as our current desktops and laptops, with the only difference being the size of the screen used. This is some exciting computer stuff. Imagine your phone being your "computer". When you get to work, you place it on a wireless power pad and it wirelessly and automatically connects to your big desktop screen, full-size keyboard, and mouse. It recognizes the connections and adjusts the UI accordingly. Or you have a "tablet" screen that connects to your phone as well and also adjusts the UI. Then you leave for lunch and take your phone with you and the UI adjusts again. Complete awesomeness! EDIT: I'm not trying to get clicks or anything (no one reads my blog), but I wrote about this exact thing in May of last year... http://cognitiveincite.com/2013/05/31/personal-computers-dead-or-transforming/

Yes! This is exactly what some vendors (eg Motorola) are trying to do with Android, but will never succeed because Android is not a desktop operating system. Windows is, and using Bluetooth mouse & keyboard combined with Miracast on an x64 Phone would mean you truly could have a computer in your pocket.

If you look closely at the picture, youll see that it's not the same UI as the desktop version. The two phones and smallest tablet have the same UI. The larger tablets, laptops and desktops have a different UI. Point is, people who wanted Windows phone on a tablet will finally be able to get it--as long as it's a mini tablet.

However regardless of the UI on that screen, if you had an x64 phone then Windows could theoretically give you a desktop view when connected to a larger display. In fact it could do that even on ARM -- offering the same functionality as Windows 10 on RT tablets -- but an x64 phone would allow you to run non-Store apps as well.

I just love platform Microsoft

So stoked that I can get into this tomorrow! I was worried we'd have to wait a few weeks.

Microsoft motto ! Greedy we need more ( $money$ )

Last I checked businesses were partially in business to make money. If you don't like that philosophy, then I suppose you can just stop buying things from businesses. Good luck with that.

Exactly. Businesses need money to support themselves and to develop the kinds of products you're seeing today.

So I'm assuming you work for free?

I love 8.1 but really excited about getting my mitts on the preview, hope it has options to stay in one ui or the other.. Hope settings stay in metro when in metro instead of flipping out to classic control panel and I hope the settings are grouped the same in both ui's... Most of all, I hope they don't f**k this up.

Too late, they already have with Windows 10--the OS with Multiple Personality Disorder.

I think that was more true of 8. Desktop and modern UI were strange together, now we accept that a computer is used differently with touch or mouse and keyboard by most people. I like 8.1.

Still nothing specific about RT?

Given the unified kernel across all devices, it probably makes sense to end RT. No need to have a watered-down Windows when you can have the full thing.

WP+RT are merging, from what I've heard.

Will there be a preview for the windows phone

Good question. I would want it to be stable though, not necessarily perfect but not going to brick my phone.

MS making things interesting...looking forward for testin'it!!

Nice. WPC App via Nexus 5.

I was hoping this is the strategy they would take and fortunately my hope has been realized. Apple may have defined the "PC" and "tablet" dual-weilding paradigm, but Microsoft has changed the way we compute with products like the Surface/Pro. They've shown that a computer's capabilities shouldn't necessarily be defined by the physical wrapper in which it's encased, but rather should be flexible depending on a user's needs. This is the next step and I welcome it with open arms.

Dam. You guys move quickly.. Awesome stuff..

Microsoft, make an unsuspecting account name and follow these forums on WindowsUnited/WindowsOne/WindowsCentral/WindowsUniverse whatever the site becomes!

Why Microsoft skipped 9? :p

Unless I can turn OFF all of these horrific "features", and have the UI behave exactly as it does with 8.1, then there's no way I'm leaving Windows 8.1. I keep NOTHING on my desktop. Anything I expect to use regularly, regardless of whether it runs immersive or on the desktop, is pinned to the Start Screen. I don't use the lame Start menu,nor do I use the task bar. I like that the behavior of the UI currently acts the same whether I'm on my Surface Pro 3, my Toshiba laptop or one of my PCs. I don't want a flipping UI that has multiple personality disorder--which is EXACTLY what Windows 10 is. It's horrible.

You should watch the videos on Windows 10. You can use it just like Windows 8.1 if you like.

Excepting actionable live tiles

What is the device on the far left next to the phone?

Looks like a circuit board. I think it is ther to reresent the Internet of Things (IoT). Think, WIndows Washing Machine, Windows Refrigerator, thermostat, secutity system, lighting control, garage door opener, nanny cam, baby monitor, piggy bank, ...

I think windows 10 will rock the world of Microsoft, finally MS has done something good for it.....thanks to the new CEO of the Redmond firm.....

So there is no windows 9, It is Windows 10?

All types of devices will be powered by a single OS, I always dreamt like this. Finally, I think Windows 10 will be that one, the unique, the powerful, expected. How do you fell, if your mobile phone have the power to operate all the desktop programs? I'm feeling excited.... when it will be true... when it will be on my hand...

Is this ready for downloads

I wonder why this tech preview must be installed on a system that already has Windows installed? I prefer doing a clean install of a new OS.

Ok, I installed this tech preview on top of Windows 8.1 Pro MCE with all updates. First off, this OS does NOT support MCE. Second, it does not play well with Norton Security 2014 with backup which just went gold. And finally, it doesn't allow gadgets just because a few had problems. Microsoft, please stop killing the chicken just to lay a few eggs.

Any guess whether I will be able to upgrade a Nokia 930 to the new Windows 10?

Download Windows 10 >> http://www.sarbagyastha.com.np/2014/10/download-windows-10-technical-pre...

Good http://www.sunper.net

why is microsof saying that win10 is the fastest when it uses the most of ram memory much more then win7 and the other win releases... ?

Device conflict between HP wireless adapter and internal Speakers on select laptop PC's where audio ceases to function. I found this issue on 2 different HP models with internal Bluetooth adapters and uninstalling does not correct the issue. I was only able to get the audio working again by Disabling the HP Wireless adapter in Audio Inputs and Outputs in Device Manager.

No left click start screen, notications will not open, no small calendar when I click date icon in lower right of screen... is there going to be a patch of this unit that will give me back these items? Please help cause this really suxz but don't want to go back to windows 8.1.

I have a problem with Windows 10 Network Sharing feature. It assigns fine the IP address 192.168.137.1 to the network card that acts as the bridge to connect other computers to the Internet. But it's not working, and when one goes to the share NIC adapter and right-click on it and select PROPERTIES, and then from the list of it shows one select : "Internet Protocol Version 4 (TCP/IPv4) then you see that everything is fine, the IP address 192.168.137.1 shows there and the subnet 255.255.255.0 also there. BUT ONCE YOU CLICK ON OK in that window, another Window POPS UP and a message saying: "The IP address 192.168.137.1 you have entered for this network adapter has already being assigned to another adapter (in parenthesis it shows the same adapter that it's assigned in the SHARING tab in the main adapter), so there is not way to get out of that 'network card properties' window unless you click on Cancel. I don't know if I have explained well this issue, but all I can say it's that no other network adapter has that IP address. I have a VirtualBox virtual adapter that it has an IP address totally different, the same as another Virtual VMWare adapter. I even went to control panel > Device Manager > Delete both NIC's (the one that connects directly to the Internet and the one that acts as the SHARING network, and the issue remains the same. I cannot use the Wireless Router to connect my tablets or WI-FI Cellphones. Any Help with this problem is greatly appreciated. If you need me to explain what I wrote don't hesitate to ask me

After I upgraded my pc to windows 10 pro, brightness shortcut (with fn) is not functioning anymore and as well as the brightness in settings is not functioning. Why is that so?

Since the last update from Microsoft for Windows 10, I am no longer able to change any default applications or associate types of items with programmes other than those Microsoft has chosen. One in particular which is strange is that I cannot set MS Outlook as the default email app. I cannot set any application for email app. I am not very fond of Edge and have tried on numerous occasions to switch it to Google. Never changes. MS Outlook tries to use Firefox to open links. I uninstalled Firefox days ago. Something is not working correctly. Anyone got some ideas?
Windows Central Newsletter
Thank you for signing up to Windows Central. You will receive a verification email shortly.
There was a problem. Please refresh the page and try again.