Outlook.com getting new Mail, Calendar, and People experiences
Microsoft is rolling out a new look and feel to all Outlook.com users, along with some new People and Calendar experiences for beta testers.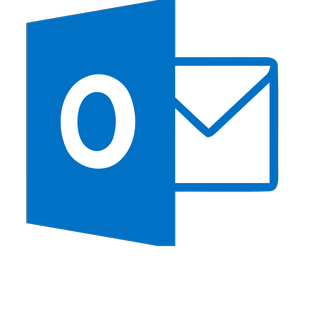 After several months of beta testing, Microsoft announced today (opens in new tab) that it is rolling out a whole new look for the Outlook.com experience. But while the beta is wrapping up for the updated Mail experience, Microsoft is also rolling out new beta experiences for the Calendar and People sections of Outlook.com.
For the Mail experience, in particular, the new default look will bring new better personalization while making things faster and smarter, Microsoft says. Among the updates is improved Skype integration, which will let you quickly start a chat or video call from the Skype icon at the top of the page. Category organization has also been improved, allowing you to assign names and colors to each category and apply multiple categories to a single message. You can then quickly filter messages by category via the search box at the top of the page.
The quick settings menu presents a quick way to add personalization options to your inbox, including themes and toggles for a selection of specific email elements. You can also quickly switch between different settings for conversation view and the reading pane. Microsoft says it has also simplified the add-in experience by providing access to them directly from a drop-down menu inside of your emails.
If you're ready to test some of the features Microsoft is still working on, there are also some beta experiences to check out. The People view has been updated with a refreshed look for the profile card, which will also appear across Microsoft's other products. More contact information will also be available in People view, including birthdays and personal notes, along with the ability to assign your own photos to contacts. People and Mail have also now feature tighter integration, allowing you to see recent conversations and attachments from a specific contact.
A new Calendar experience, which Microsoft first showed off in January, is also available to beta users. The new look and feel is a little cleaner than it was before, with fewer bold elements for events. Microsoft says it has also simplified event creation by allowing you to add events and details from the calendar without opening a new window.
Microsoft says the new Mail experience will be rolling out to Outlook.com users as the new default look over the next few weeks. As for the new People and Calendar changes, you can check those out by turning the beta experience on with the "Try the beta" toggle on at the top right portion of your inbox. Any time you want to switch back, you can toggle the beta features off.
Dan Thorp-Lancaster is the former Editor-in-Chief of Windows Central. He began working with Windows Central, Android Central, and iMore as a news writer in 2014 and is obsessed with tech of all sorts. You can follow Dan on Twitter @DthorpL and Instagram @heyitsdtl.
Great! I've been using the beta, but I've never had categories or extensions. I'm guessing this will be available once he Mail beta launches into release mode.

The beta had the worst calendar ever. It looks nice but there were no categories, timed reminders, option for selecting which email alias to use for sending out invites, etc.

Sleek! Dark mode would be nice though.

Yep. We need dark mode for all Microsoft web services similar to Windows 10 apps

Yep. Android P just rolled it, full dark mode.

The still haven't included support for plug-ins, yet? Are the planning on making the new version mandatory? I need to be able to use Boomerang.

Article says: "Microsoft says it has also simplified the add-in experience by providing access to them directly from a drop-down menu inside of your emails."

I would love nothing more than to get rid of those silly icons next to all the categories. I absolutely do not need an icon for the sent folder or my inbox folder. It's just add to the clutter. I don't mind it being an option for those that like it, but let me turn it off.

Some of this is also in the latest Outlook 2016 like the people card and the focused inbox.

Why aren't these features showing up in the Mail & Calendar app? I'd understand if those apps were only for a defunct platform (windows phone) but Microsoft has pushed the Mail & Calendar app on pc users and yet they feel so beta on pc!

Doesn't feel beta to me. But I'm sure the changes will come to those too. People app already looks/behaves like the online people section (though I don't know which change came first, the online version or the UWP app..or maybe they changed at the same time?)

The UWPs should be replaced by PWAs with offline capabilities, and then they'll both always be up to date!

Was using my Surface the other day, had outlook open in Edge, I clicked off the beta because the calendar wouldn't let me edit details of an invitation, after editing the invite, I switched back over to the beta, closed edge, and my Mail app was no longer pinned to the taskbar. I thought that was wierd, so I click the start menu, then on mail, and it opened Edge, outlook.com. Maybe that's where they are going with this PWA instead of having to maintain the app? But, later that day, I was on the train, offline, opened it again, and it opened the app.......... Confusing to say the least. Either way, I just want Outlook for Android to have a dark theme, and show notifications on the app symbol (the little number on the home screen)...... Until then, ill keep using the Samsung app on my GS8

I like the new Calendar look a lot, but I'll need time to warm up to the People and Mail experiences.

The fact that there is still no way to simply switch between accounts like you can on google or any other number of websites is just pathetic. You should be able to click a profile picture and switch to another logged in profile.

That hamburger menu was completely unnecessary and waste of space. Why does MS make such illogical design choices is out of my understanding. Why have redundant icons for switching to contacts or calendar when ylwe can switch from that dropdown menu. This is result of engineers led designer intead of letting designers do their job well.

I'd prefer that they spend the time to fix Outlook for Android to work as smoothly and seemlessly as Outlook for Windows Mobile.

But now for the outlook App they need to add the option to create folders and create rules to send emails coming to junk that aren't junk to a specific Folder. The what I use outlook.com for.
Windows Central Newsletter
Thank you for signing up to Windows Central. You will receive a verification email shortly.
There was a problem. Please refresh the page and try again.