Photoshop.com Mobile Beta coming next month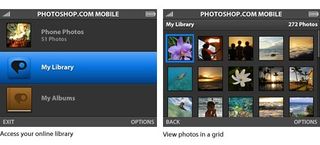 When you think photo editing, usually one name comes to mind. And finally, Photoshop is getting into the mobile game.
In September, Adobe plans to release Photoshop.com Mobile beta (opens in new tab), which will work in conjunction with your free Photoshop.com account (opens in new tab). From your Windows Mobile device, you'll be able to upload, store, access and share up to 5 gigabytes of photos - $49.99 upgrades you to Photoshop.com Plus and gets you 20 gigs of space. And once your photos are online, you'll be able to edit them in the cloud with Photoshop Express.
The beta will be Windows Mobile specific, at least at first, with the Motorola Q9m and Q9h; Samsung Blackjack I and II, and Palm's Treo 750 and 700w/wx supported.
The iPhone, BlackBerry Pearl, Motorola Razr, Nokia 5310 and 6301 will be able to upload from the ShoZu service later next month.
Via BGR (opens in new tab)
this is what i have been always looking for. wireless automatic sync. dashwire came close but kind of fell short when it came to photos
Windows Central Newsletter
Get the best of Windows Central in in your inbox, every day!
Thank you for signing up to Windows Central. You will receive a verification email shortly.
There was a problem. Please refresh the page and try again.