Windows Phone Central 162 - Microsoft buys Nokia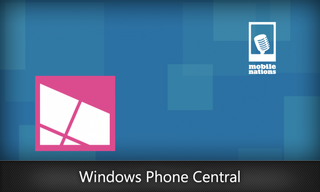 With the Microsoft-Nokia deal still cooling off, we're digging through all the news to discuss the implications to the Windows Phone platform. What will happen to the Lumia name? Will Nokia employees be in sync with their Microsoft counterparts? Did Microsoft really even want to buy Nokia?
Daniel Rubino, Jay Bennett and CrackBerry's Kevin Michaluk try to answer those questions as well as take yours in today's podcast. Watch the video podcast below, stream the audio or listen through our app...your choice. Discussion points after the break.
Conversation this week
One of the more questionable rumours of this year has come to fruition as Microsoft has announced intentions to purchase Nokia's devices and services business unit. We go through the facts and the important discussion points.
Microsoft's slides link: https://skydrive.live.com/redir?resid=33AB03F0B0091FCB!21846&authkey=!AHp2qnRpOXn6GWg
The facts
Microsoft has announced intentions to purchase Nokia's devices and services unit
Including licenses to all of Nokia's patents for all products but NOT ownership of the entire patent portfolio
Microsoft will however acquire 8500 design patents
The bid is $7.2 Billion
Purchase is due to close in Q1 2014 subject to shareholder approval and regulatory agreement
Includes the transfer of staff including Elop
Elop will be VP of the new "expanded" devices unit initially working parallel to Julie Larson-Green's team, but eventually she will join his group
Elop is now, as he always was, a candidate for the Microsoft CEO position
Once the purchase is complete, the Nokia brand will not appear on smartphones (feature phones limited to 10 years)
Microsoft have purchased the Lumia and Asha trademarks
Microsoft has NOT purchased the HERE services group, will be a customer for the next 4 years
There are no announced changes to the operating system team
It is planned that one set of supporting services will be utilised across all Microsoft devices, this will eventually include Nokia's services (other than HERE)
No significant plans have been announced in regards to moving teams geographically, although some minor shuffling is to be expected
Discussion
With the Lumia brand staying, but the Nokia brand out the door, is this acquisition positive news for market share?
Surface phone? Or just Lumia?
Nokia's lead designer is not part of the deal, will more Finnish engineers follow or will they continue to work for Nokia?
How might the acquisition affect software development of the Windows Phone platform?
The deal only involves 4 years of HERE licensing, what is the future for the HERE platform on Windows Phone?
We know about the HERE platform, but where does this leave other services such as Nokia Music?
Does this change how exclusive Nokia apps are developed, will said exclusives now become available across the entire platform? (Credit to @VanillaForg)
How does this affect developers and the enhanced Nokia SDKs + Incentive programs
What can consumers expect to change?
The new devices unit will have more budget than Nokia did, does this mean more devices or more research?
Will the other players in the Windows Phone OEM game be affected positively or negatively?
How will Microsoft's tablet business be affected considering the upcoming Nokia announcements?
Is there anything to the conspiracy theories involving Elop?
Community
Credits
You can find us all on Twitter @wpcentral, @daniel_rubino, @coppertop004, @RichEdmonds, @JayTBennett, @PaulRAcevedo, @Big_D5, @samsabri
This has been a Mobile Nations podcast, go to Mobilenations.com for more great shows covering everything mobile, or head over to the WPCentral Forums if you'd like to get involved with our community in discussing more about Windows Phone news, devices and apps.
Thanks to the WPCentral Store for sponsoring the podcast. Thanks also to these great artists for the music and to CCMixter.org for offering a great database of Creative Commons music!
Daniel Rubino is the Executive Editor of Windows Central, head reviewer, podcast co-host, and analyst. He has been covering Microsoft here since 2007, back when this site was called WMExperts (and later Windows Phone Central). His interests include Windows, Microsoft Surface, laptops, next-gen computing, and arguing with people on the internet.
Great show! Microsoft gets the hardware business and expertise. Nokia gets more Microsoft services bundled and more cash to play around with.

I agree this great all around

Next: Microsoft buys WPCentral !!!!!! :)

and change it to MicrosoftCentral

When will we we able to watch the podcast live from the WP central app?

Eck. Working on it. Suffice to say..we're pointing fingers at Google. How apropos ;)

Well ... Instead of youtube, how about upload the video on vimeo? Can we access vimeo videos from 3rd party apps?

So what about updates to the Nokia devices after this happens. Like the 928 1020 or even the 900. Will these devices still be supported or left in the dark like wp7

Considering devices like the 8X and ativ S that MS never owned were updated, I think they will be fine.

Microsoft Lumia just doesn't hold much weight like Nokia Lumia. Nokia was a brand people recognized and liked...and well Microsoft is not really favorable to a lot of people

I agree. In a lot of markets Nokia has so much importance that I I think MSFT should just advertise the phones as "Lumia" only.

I'd imagine it would be the "Lumia 1020 Windows Phone" without the "Microsoft" in front of it. After all Balmer was talking about shortening the name, not making them longer.

I think "Lumia" sounds strong enough, people also say "Galaxy S4", not necessarily "Samsung Galaxy S4".

+1, and the same for iphone, not "apple iphone".

Agree. It should just named "Lumia" instead of "Microsoft Lumia" or "Surface Lumia". Just "Lumia" will do. Simple, enlightening, easy to remember :)

Nokia sold out before blackberry.....that boils me bad why else would companies sell....no cash!!! I really hope this means good stuff everyone tells me otherwise I try to close my ears

I'm sure BB would love to be in the same position as Nokia and have someone buy them too - but it seems, unfortunately for them, no takers yet at this point.

Look at the bright side: At least Nokia was good enough to be purchased. Maybe no one wants to buy BB because it may not be worth it.

I try to look for bright sides but after this news of Nokia sold it doesn't sound good.motorola sold because of no cash look at them now not that great .any one thinks or feels Samsung will sell out its mobile division..... I don't think so

I have a question. Whys is Elop already stepping down from his CEO position as if the deal is final? Isn't this deal waiting for the approval of shareholders and Finnish government?

Because he will be accepting another position at Microsoft, and he has excused himself as to not have a conflict of interest.

you should be usning skype for anything windows.Not scroogle+

Says someone who's never worked with Skype for a live podcast and recording...[Hint: we used to]

Guys you got it all wrong, these things does not happen sunday night, they happen monday morning.. ;)

Are we still getting the GDR2/ Amber update on AT&T's Microsoft Lumia 920's?

Nokia Music is the only music service that gave a fuck about the rest of the world fuck xbox music.

Amem to that. Here in Brazil the only free streaming music service for Windows Phone that actually worth something is Nokia Music.
I hope that would be integrated to the Xbox Music service on Windows 8 too.


I don't know what to feel about this, really. I am a fan of both, that's why a Nokia phone running an OS developed by Microsoft, at the moment, is the perfect choice for me; and I'm loving it. But thinking of not having another Nokia phone (of course with WP) is making me sad. There are 2 things that really worry me: 1) can we count on Miscrosoft since they are very slow with the updates, and 2) will we ever get any exclusive great apps from Nokia anymore?

I honestly don't think Microsoft would still release a Surface Phone while already having a more than successful Lumia line. I think that would be redudant even if they would try to put a lot of different features to this Surface line to try to differentiate it from the Lumia one.

I like Nokia, all he liked, but as I see the Jewish Zionism microsoft, who wants me to ransom it make me sick. This microsoft and google lobbied for the wars in Iraq and supported the Obama election campaign. Nokia not microshit.

I think they offer free tin foil hats with every purchase.

LOL I couldn't stop laughing after reading both posts!

Microsoft doesn't know there is a world outside USA,they don't concentrate on rest of the world

The question is will people still buy WP even with NOKIA out ot the phone bussiness? Since I belive that the NOKIA brand brought in most of the sales for WP and not WP itself.

I'm inclined to agree with you mirondanro

I am a fan of Nokia not of Microsoft. I do not know if I would buy a window phone without Nokia brand on it? Unlikely

When is the next wpcentral podcast coming out?
Windows Central Newsletter
Get the best of Windows Central in in your inbox, every day!
Thank you for signing up to Windows Central. You will receive a verification email shortly.
There was a problem. Please refresh the page and try again.