Qualcomm all about LTE now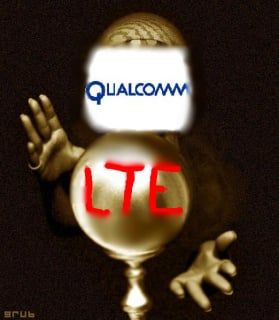 Qualcomm wants to stay ahead of the game or at least with the changing times and as a result they have decided to cancel development of Ultra Mobile Broadband products and focus on LTE instead. Long Term Evolution will be playing a major part in the way we use our mobile devices in the future to feed our internet needs. Big guns like AT&T and Verizon have already joined the club.
Sampling for the new multi-mode chips are already in action meaning we might see some devices, if not the network itseof, in 2009. Slap these new chips in some hot devices coupled with a 20 Meg connection and you have yourself one powerful combination. The future looks bright for our mobile devices and with WiMAX coming in, we might just have broadband speeds on our mobiles sooner than we thought. Great job Qualcomm. Guess this means that it's time to start agitating for 5G, innit?
Windows Central Newsletter
Get the best of Windows Central in your inbox, every day!
They had some really useful information and now they are gone!

http://forums.wmexperts.com/showthread.php?p=1523195#post1523195

Good to know that you guys are on top of it!

I think that pretty much killed this thread!

Hey.... don't give up hope. It may be something as simple as they got lost and wound up over at Crackberry :)