Qualcomm announces Snapdragon 7c and 8c for entry-level and mid-range Windows 10 PCs
The Windows 10 on ARM range of chips is expanding into entry-level PCs, but is it enough?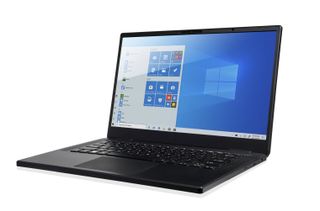 (Image credit: Qualcomm)
What you need to know
Qualcomm has two new ARM processors for PC.
The Snapdragon 7c is for entry-level laptops.
The Snapdragon 8c is for mainstream 2-in-1s.
Could a Surface Go 2 use the Snapdragon 7c?
Qualcomm and Microsoft's Windows 10 work on the ARM project is currently on its third generation with the Snapdragon 8cx processor (modified for the new Microsoft Surface Pro X and coming to the Samsung Galaxy Book S). But if there's been one thorn in the strategy, it's been price. Windows 10 on ARM PCs have never been low-cost, but that may be about to change.
Qualcomm, today at its annual tech summit in Hawaii, announced the new Snapdragon 7c and Snapdragon 8c compute platforms (Qualcomm also announced the Snapdragon 865 for smartphones). The new chips are meant for entry-level and mid-range PCs, respectively, while the more powerful (and expensive) Snapdragon 8cx remains for top-tier always-connected PCs.
7c Entry-level and 8c mainstream
Windows on ARM: Varying price points, more diversity
The entry-level Snapdragon 7c brings a reported "20 percent boost in system performance and up to twice the battery life" compared to similar Intel systems, but with the added boost of an integrated Snapdragon X15 LTE modem for connectivity.
The Snapdragon 7c is still an octa-core processor, meaning on multi-core tests, it should compete favorably with Intel's quad-core chips. Based on the Kryo 468 CPU, the 7c is also using the Qualcomm Adreno 618 GPU for graphics. Qualcomm claims "incredible battery life in the entry-tier" with the 7c, likely due to the lower CPU performance and power draw.
No modern chipset would be worthy without mention of artificial intelligence (AI) either, and the 7c is no different:
The Snapdragon 8c, meanwhile, is positioned for mainstream laptops – a first for the Windows 10 on ARM project. It's built on the 7nm 8cx platform and delivers a reported 30 percent performance bump over last year's Snapdragon 850. It ships, however, with a more powerful Snapdragon X24 LTE modem with multi-gigabit connectivity instead of the Snapdragon X15 LTE modem for the entry-level Snapdragon 7c.
The Snapdragon 8c also features a more powerful six TOPS to accelerate machine learning applications and AI in Windows 10.
Competition is heating up
Analysis: Surface Go 2, Intel Lakefield and more
While no pricing or availability has been announced for the Snapdragon 8c and 7c chipsets, Qualcomm is clear that they are aimed at mainstream and entry-level notebook PCs competing directly with Intel.
Update 12/6/19: Reported pricing and general availability has now been posted by tech industry analyst Patrick Moorhead: Snapdragon 7c: < $400 including modem (1H/20); Snapdragon 8c: $400-800 including modem (1H/20); Snapdragon 8cx: >$800 including modem (now).
Going by Qualcomm's previous release schedule, it's safe to assume we'll see new laptops and 2-in-1 PCs with these chipsets sometime in mid-2020.
Intel is going hard at premium laptops, especially with its "Project Athena" program focused on optimizing laptops for extended battery life, instant-on, and always-connected scenarios. However, while Intel is doing very well in the premium category, it still struggles in the entry-level arena, as Microsoft's Surface Go with LTE can attest. If priced right, Qualcomm could have a shot at disrupting with entry-level and mainstream PCs that are super thin, light, and fanless while also offering 4G LTE connectivity, instant-on, and long battery life.
One possible contender for the Snapdragon 7c would be a Surface Go 2 for late summer 2020. Microsoft and Qualcomm have not suggested that such a device is happening. Still, the Snapdragon 7c could solve many of the performance and battery issues with the original Intel-based Surface Go. The question is if LTE would be optional, which could help reduce the price to that $399 range. So far, Qualcomm has been resistant to removing LTE except for Microsoft's HoloLens 2 powered by the Snapdragon 850 which skips the 4G connectivity.
Intel, meanwhile, has its upcoming Tremont microarchitecture, which will be featured in its new Lakefield processor slated for early 2020. That chip is going to be featured in the forthcoming Surface Neo dual-screen PC and Samsung's Galaxy Book S variant proving that competition is healthy for the mobile PC market. Lakefield, though, seems priced more along the lines of the Snapdragon 8cx, leaving some wiggle room for Qualcomm at the lower end.
A lot is riding on Qualcomm getting PC makers to adopt its new Snapdragon 7c and 8c chipsets. It will be interesting to see in 2020 if more companies go with Windows 10 on ARM, and if Microsoft and its partners can continue to improve the ARM ecosystem.
Windows Central Newsletter
Get the best of Windows Central in your inbox, every day!
Daniel Rubino is the Editor-in-chief of Windows Central, head reviewer, podcast co-host, and analyst. He has been covering Microsoft since 2007 when this site was called WMExperts (and later Windows Phone Central). His interests include Windows, laptops, next-gen computing, and for some reason, watches. Before all this tech stuff, he worked on a Ph.D. in linguistics, watched people sleep (for medical purposes!), and ran the projectors at movie theaters because it was fun.
This is great to see, just as I was beginning to think that Windows 10 on ARM is losing steam. But no matter how many CPUs Qualcomm releases for Windows 10 on ARM, we still need them apps compiled to ARM or at least a very optimized x86_64 emulator (as is rumored to be in the works by Microsoft) so that it can stand a fighting chance against Intel's Project Athena laptops and Tremont architecture (I myself was considering a Surface Pro X but went with the Go because...that x86 compatibility...like that ex-girlfriend you just CANNOT leave).

You still have the issue of no 64-bit App support (although MS is said to be "working" on it) and Win32 emulation is still buggy, who the hell knows what Microsoft current MS Store App policy is.
Also, they tend to have too limited of storage on them (although the Surface X has that nice replaceable M.2 drive)
Until end-users can use any software they want on these without having to figure out where to get it, and in what version, the W-ARM systems will be niche products.
I can see them as very useful in some applications (industrial/dedicated mostly) but not-ready-for-prime-time yet.
Hopefully this will light a fire under MS to get their ARM-64 support into production and their Win32 support cleaned up.

I'm not holding my breath for 64 bit support, but that's not what the target audience probably needs (if you're running applications that need 4GB+ of memory, you're getting an Intel chip). I think the niches you bring up are likely, plus some others (think: Neo/Duo-like devices focused on inking and PIM). All in all, long run competition between the major chip providers is good for everyone (except Intel lol).

Great news, but I wonder if it will a price difference enough to make a difference.

7c: < $400 including modem (1H/20) 8c: $400-800 including modem (1H/20) 8cx: >$800 including modem (now)

Sounds good to me. The education market might eat this up. Also those who want a companion device for inking and PIM a la the Neo/Duo. Sounds like something to be excited about.

Generally, I'm supportive of the Windows on ARM concept. What's not to like about having more choice and options when it comes to computer purchases? What I don't understand, though, is the stupid Microsoft/Qualcomm strategy surrounding the rollout of these devices. Obviously the biggest issue for WOA is the performance/battery life penalties that must be faced when running Win32 applications. If those limitations were not present, then these ARM computers would likely be praised by tech reviewers and market adoption would almost certainly be robust right now. (In fact, I'd probably own one or at least be looking to purchase soon.) Obviously, the best way to remove this painpoint would be to have ARM versions of every Win32 program out there. That would remove pretty much all barriers from a consumer standpoint. To achieve this goal, Microsoft/Qualcomm would either need to financially incentivize developers on a large scale (not realistic) or help encourage sales of these devices to the point that the user base is significant enough to warrant software developer attention. Microsoft/Qualcomm has been failing miserably at this second option. Instead of pursuing a Chromebook-like strategy where they encourage OEMs to develop budget-conscious devices (which should certainly be possible, considering the flagship Snapdragons are supposed to be cheaper than i3/i5 Intel chips), they only release devices at the high-end. Understandably, most consumers looking to spend $1000+ aren't willing to make sacrifices when it comes to performance, which is what any user running Win32 apps would be forced to do. This is why WOA market adoption has been moving at a snail's pace (if at all) in the two years it has been available. A prime example is when Lenovo dipped their toe into the WOA market with the C630, only to revert to Intel with the recent release of the C640. No one can tell me that was part of Microsoft/Qualcomm's strategy, regardless of how slow of a rollout they intended. If they want to achieve a course correction, Microsoft/Qualcomm need to start helping OEMs push out WOA devices at lower price points. I'm talking $400 and cheaper. Consumers making purchases at those prices are much more willing to accept the sacrifices that using those models might entail. And as the quantity of WOA computers grows in the market, then developers will eventually be persuaded to design/compile their apps for ARM platforms. It's this whole "chicken/egg" situation where devs don't want to spend time compiling apps for a virtually non-existent platform, and consumers don't want to buy into a platform where there are very few optimized apps. Action needs to happen in order to break this stalemate. It reminds me of the Windows Phone situation, when Microsoft was (seemingly) trying to still compete in the smartphone market but were clearly losing ground. When it was obvious that Windows 10 Mobile devices offered little to nothing more than their iPhone or Android counterparts, MS should have realized that the only way to maintain or grow market share would be through competitive pricing. Yet, almost comically, they would nearly always be priced more than equivalent Android models. Maybe they had already accepted doom at that point, but it always seemed like an illogical approach to me. I would like to think MS has learned from past failures, but it seems they never fail to surprise me when it comes to tripping over their own feet.

I am starting to think that Qualcomm is trying to ham-fist lte into the WoA machines, which as a result drives up the price. If the cheaper procs won't have lte than I think we can finally see some cheap WoA devices (besides older WoA devices on big sales).

I bought the Surface Go as a handy little pc I could lug around with me to do invoicing/ accounts, general light weight stuff, and though it copes, it does so poorly. It is slow, the battery is awful and is generally underwhelming. I would only try one of these if they can deliver better x86 performance than the Go for 32 bit and 64bit emu. The chances of developers Compiling for arm are the same as when they wouldn't make the effort for Windowsphone.

Except when it comes to .NET apps (the majority of desktop apps made since Vista or so), Microsoft provides tooling, so it's almost a matter of a few clicks to recompile for ARM (this was not the case for WP apps which needed to be fully rewritten). They need to encourage devs to do that.
For more modern desktop apps that are based on Electron, they'll get the ARM64 Chrome version out soon (which should enable ARM64 Electron apps).

If you use mainly Office and UWP apps etc than the arm chip will be a no brainer. At least with WoA MS owns several important/required apps while with Windows Phones the most important apps are usually the social media & communication apps which they don't own.

Well this makes perfect sense. As I've said before in the comments here, Surface Pro X is a high-end halo device akin to the old Google Chromebook Pixel (except not as expensive or halo-y). It's a showcase of the technology more than a device that will compete directly with OEM's. It's just a matter of time before cheaper devices fill in their respective niches. It already happened once at Microsoft, with the Surface Pro lineup's emphasis on touch and inking and evolving the old clamshell design and inspiring an army of OEM 2-in-1's. (Google's Chromebook example? Not as promising, I admit ...)

7c would be too underpowered for surface go. 7c & 8c feels like Qualcomm is trying to clear their old chips stock. Surface go deserves at least current core i3 level performance upgrade. Snapdragon 8cx should be performance benchmark for Windows on arm devices.
If apple can offer their a12 bionic ( same processor as iphone ) inside 399$ ipad mini'19 & 499$ ipad air'19 then why can't Qualcomm & Microsoft Offer similarly powerful processor 8cx or next 865 at similar priced products like "surface go" & bring performance parity at lower levels. I really hope that Intel lakefield chip inside surface neo delivers on performance & efficiency. That would be wonderful for the Windows platform & keep the competition going.

i3 would make it to expensive, an m/y chip could perhaps happen though. That being said, a real successor to the current pentium gold chip in the Go would be fast enough I think and if on Ice Lake it would be more efficient = more battery life.
The cheap Ipad might have a better cpu but they also have less ram, no microSd (no cheap storage solution) and no kickstand.

I meant i3 level performance which is possible if Qualcomm offers snapdragon 855 for surface go segment devices just like apple is offering a12bionic in same segment. You are right that apple doesn't offer kickstand , sd card but I don't think this things adds much price on device.
ram & storage is debatable apple offers 64 gb to 264 gb upgrade for 150$ more but keeps the ram 3 gb on the other hand Microsoft offers upgrade to128 gb storage at 150$ but with 8gb of ram.
I don't see any reason why can't they offer 855 in surface go segment I guess maybe it's due to forced lte which drives prices of Windows on arm devices towards expensive side

I guess because Qualcomm would ask to much for an 855 while Apple makes the chips self so less license costs (I also think they hardly make any profit on the regular ipad, which serves more the purpose of drawing people in their ecosystem and services).
Also while microSd card slots don't cost much, they remove opportunity costs to enable customers to cheaply add more storage instead of more expensive upgrade tiers (so extra storage in the ipad is not that much of a boon really, ram is more important here).

Apple products will always have some designed bottlenecks like no sd slot , 3gb only ram option. Even ipad pros only have 4 gb of ram for the most models but they are getting performance & software game right. Microsoft & Windows tablets in surface go segment needs big performance upgrade more than anything else.
2017 released surface go barely manages to cross or match 2012 released surface pro 1 that's quite shameful imo.

Its funny that you mention the SP 1 since that is precisely the reason why I bought the SP 1 about a year ago. The Go is lighter and has better battery life but the SP 1 was like 3 times cheaper while having a 128 gb ssd (the accu of pro was still at >90% too).
It should be noted though the Pro 1 was a beast when it came out and the cooling of it etc is surprisingly effective.
Go is still a good device though and arguably the first Ipad-like Windows 10 Intel tablet (light weight, smooth edges etc), just not mind blowing.

"7c would be too underpowered for surface go."

A Snapdragon 850 was often faster than the Pentium Gold in the Surface Go; plus Qualcomm has 8 cores vs 2 cores for Pentium, so how you are coming to this conclusion is beyond me.

Pentium gold itself was weaker chip. 7c being 20-30% faster than it in 2020 is nothing special.
In my opinion it would be bad choice for surface go specially
when arch rival apple is offering a12 bionic ( snap dragon 855/8cx level chip ) inside 399$ ipad mini & 499$ ipad air don't you agree that Windows on arm should be getting snapdragon 855 or 865 in same price bracket instead of little tweaked versions of snapdragon 835 or 850 which are what 7c & 8c is.

The 8cx performance is poor, these must be terrible. Microsoft is going to kill WoA by giving it a bad name. They need to immediately drop pricing for 8cx machines to less than $500 with this chips in $100 to $300 machines. Or they should not release these chips at all because they are just going to taint WoA worse than the Pro X already has.

Why would the prices be lower? The 8cx is more powerful than the comparable i5 and i7. And how would Microsoft lower the price of the Pro X? This device is more premium than the Pro 7.

The 8cx has no where near the performance of an i5. It isn't even close, just read all the reviews of the Pro X, or just use one for 10 minutes. The performance isn't premium at all and neither device is as premium as a $300 iPad. The Surface Pro X should start at $499 and it shouldn't be called "Pro". If Microsoft was serious about WoA, it would be $299 to build a user base like Apple did with the iPad.

"The 8cx has no where near the performance of an i5. It isn't even close,"

Bleached, you're again demonstrating ignorance. Post your proof here. I'll repost mine from the review: 3DMark - Night Raid (CPU + GPU): Surface Pro X SQ1: 7,078 Lenovo i5-8250U: 6,517 Dell i7-8650U: 6,085

Consider the source and move along.
Bleached is a troll.
Don't feed the trolls.

That i7 and i5, which are two generations behind, will run Photoshop no problem. The 8cx will not. How again is performance the same?

Yeah lets just blindly focus on 1 app and completely ignore software suites like Office that much more people use, good idea.

Performance is performance. A user of these devices are very likely to run into performance issues or apps that don't even install at all. It is the Surface PRO X, not Surface Lite X.

Why wouldn't it run Photoshop?

The i5 and i7 are only superior if you are comparing the 8cx to the U series i5 and i7, but once you compare it to the more appropriate Y series i5 and i7 it becomes clearly the superior CPU. And yes it is more premium than the Pro 7, the screen is better, it has a better camera, slimmer bezels, etc. Performance is irrelevant when talking about how premium a device is, if that logic was applicable then a plastic built cheap gaming laptop with a crappy trackpad and keyboard would be more premium. And how is a 300$ iPad more premium? Just looking at it I can see that it's easily not a premium device.

The $300 iPad is a premium build with glass and aluminum, high resolution screen, finger print sensor, a full touch interface (premium feature not available on Surface), and adequate performance to run all the software available through its mature app store. The Surface Pro X struggles to compete with the $300 iPad!

Premium in the context of phones/tablets/laptops etc refers to the hardware experience / body & input, not the OS and the appstore. Cheap ipads are hardware wise good for their price but no way they are more premium than the surface pro x lol.

Fingerprint sensor is now premium? They are literally being used in sub 150$ phones and do you know for how long windows hello exists? It's been out for over 2 years and it's already being used on the cheap Surface Go. And you are forgetting that the 330$ iPad is using dated hardware, the A10 is 3 generations behind the current iPhone SoC. And also the iPad is using a very dated design. And I don't understand how you equate OS with how premium a device is, specially when it's highly subjective, the tablet experience is worse on windows but the K&M on iOS is worse than abysmal. The iPad is better for casual use but it's far worse than a sub 200$ chrome book for light productivity tasks.

$330 iPad is still a very nice device, especially at that price. If microsoft had something comparable at that price point, I would buy it in a second. They could possibly grow their user base with such a machine.

"The 8cx performance is poor"

No, it's not and you don't have the benchmarks or experience to make that statement, let along prove it.

https://www.theverge.com/2019/11/6/20950487/microsoft-surface-pro-x-7-re... "Photoshop installs and opens just fine on the Surface Pro X, but the usability of it is terrible. I can sit and watch it render the entire new document dialog box what feels like frame by frame." "Elsewhere, I've felt like the Pro X performance has been a little erratic. Occasionally, I'd resume from standby and switch between apps, and things would take a solid minute to settle and not feel laggy." Put your money where your mouth is. Do real world benchmarks with a Surface Pro 7 next to a Surface Pro X. Test rendering in Photoshop, opening websites in Chrome, check FPS difference in modern games. In your Surface Laptop review you state it can run overwatch at over 50 fps. How does the Surface Pro X do? My personal experience was not good. It ran Chrome very poorly. It was immediately evident the machine was struggling. You cannot point to another $1500 computer that struggles to run the most popular Windows app.

I assume you aren't interested in running real-world benchmarks with normal "Pro" software on the Surface PRO X.

Windows 10 on ARMs CPU's & Chipsets have to quickly & smoothly run Win32 Emulation
software to run Windows 10 Applications to be useful to People. Some testors of the Surface
Pro X ARMs CPU 2 in 1 say it's good for basic Computer uses but is too limited for Gaming,
Video Editing & Computer Aided ed design work. This means Qualcomm has to continue
to enhance their ARMs CPU's & chipsets to make Windows 10 on ARMs equal Intel CPU
Tablets & 2 in ones. This will take time.

Finally, about damn time lol... "If priced right, Qualcomm could have a shot at disrupting with entry-level and mainstream PCs that are super thin, light, and fanless while also offering 4G LTE connectivity, instant-on, and long battery life." Wholeheartedly agree, It's been a galling experience trying to find a decent budget laptop that does not run on a pentium celeron... these are only good for a digital photo frame and nothing else (especially the versions that have "32" gigs of storage running 10 home).

Overall I believe Qualcomm chips are certainly cheaper & more powerful than Intel's overpriced & underpowered offerings in form of Pentium gold & Celeron atom chips segment. My question is why can't customers given option without lte which will make product cheaper or provide opportunity for oem to make wifi only product with higher end chip instead of making product with lte & midrange chip ?
Is it a deal between Qualcomm & Microsoft that Windows on arm products must have Qualcomm's lte radios if they want to use snapdragon chips ?
Honestly this forced lte aka always connected idea is actually hampering Windows on arm product sales by driving device cost higher than what it should be.

They are just using their phone chips which already have LTE built in. They probably can't justify making a new chip without LTE since these devices do not sell well.