Samsung Galaxy Book2 review: A stylish, capable 2-in-1 with ARM and 4G LTE
Microsoft may not have released a Surface Pro 6 with LTE or ridiculous battery life (yet), but Samsung filled that gap with the excellent Galaxy Book2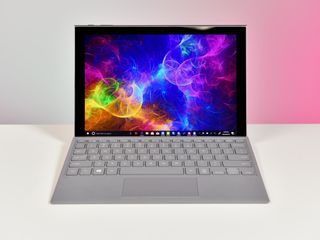 (Image credit: Windows Central)
There are two ways of looking at 2-in-1 PC innovation. Companies can either think outside the box, like the Lenovo Yoga Book c930 and HP Envy x2, or clone the Surface Pro.
Samsung did something in between with its Galaxy Book from 2017, which kind of felt like a Surface ... but in all the wrong ways.
Luckily, Galaxy Book2 innovates in the right area but sticks to what works in others. The result is a very satisfying PC experience that fills a hole left by Microsoft in the market.
From $999Bottom line: Samsung delivered a Surface Pro-like PC that runs on a Snapdragon 850 with LTE. And it's glorious.
For
sAMOLED display.
Great battery life.
Good S-Pen.
Solid audio.
Stylish.
Against
Pen magnet is weak.
Fingerprint reader is just OK.
Keyboard looks cheap.
No eSIM and semi-locked to carriers.
Differentiators
What makes Samsung Galaxy Book2 unique?
The Samsung Galaxy Book2 is the first PC that supports the brand-new Qualcomm Snapdragon 850 processor. The concept of running Windows 10 on an ARM processor is now entering its second generation of devices, and while there are still some rough spots, the tradeoffs are worth it.
At its core, the Samsung Galaxy Book2 is 90 percent a clone of Surface Pro, but Samsung sprinkled in some welcomed improvements and innovations to make the device its own.
The Samsung S-pen, which uses the same tech found in its other tablets and even Galaxy Note series, is arguably better than the Surface Pen. The front and rear cameras are above average and the familiar fully articulating kickstand and keyboard design result in an outstanding user experience.
The real selling points of the Samsung Galaxy Book2 are outstanding battery life – at least four more hours of real-world use compared to a Surface Pro – along with instant-on abilities and always-connected 4G LTE.
Familiar design
Samsung Galaxy Book2 look and feel
Samsung went to the Microsoft well for industrial design and drank heavily with the Galaxy Book2. That's a compliment. The Surface Pro's design is arguably perfect for the device and while mimicking it may sound bad, it's tough to match Microsoft's manufacturing precision. Samsung has the hardware chops to do that, and it succeeds with the Galaxy Book2.
Weighing around 2.4 lbs (1.1 kg) with keyboard and being just over 7 mm thin, the Galaxy Book2 is an all-metal Windows 10 tablet that still manages a different flair than Surface. The rounded top and bottom edges are flanked by sides that look cut off, making it easy to hold, with a flat area for the ports and SIM slot.
Swipe to scroll horizontally
Category
Samsung Galaxy Book2
Display
12-inch sAMOLED FHD+ (2160 x 1440)
Chipset
Qualcomm Snapdragon 850 (Quad 2.96GHZ and Quad 1.7 GHz)
RAM
4GB
Storage
128GB
Camera
8MP rear-facing camera
5MP front-facing camera
Ports
Two USB Type-C
microSD
3.5mm
Sensors
Accelerometer
Fingerprint sensor
Gyro sensor
Geomagnetic sensor
Light sensor
Wireless connectivity
802.11 a/b/g/n/ac 2.4+5GHz
VHT80 MIMO
LTE support
Snapdragon X20 LTE Modem Cat.18 5CA, up to 4X4 MIMO
Dimensions
11.32 in x 7.89 in x .30 in
Weight
1.75 lbs (793 g)
Battery life
Up to 20 hours (S Mode)
OS
Windows 10 Home in S Mode
Accessories
S Pen and keyboard (both included)
The all-silver chassis and grey keyboard scream business-first. While the keyboard does not look fantastic, typing is solid, with proper actuation and consistent force curves. There's also two-stage backlighting.
Microsoft Precision Drivers power the trackpad, so it feels great, but the trackpad height is a bit on the short side, making it less enjoyable than devices from HP or Microsoft.
The rear kickstand, while not as sturdy as the Surface Pro's, can still fully articulate giving you endless angles for typing or drawing.
Two USB Type-C ports are found on the right-hand side along with a 3.5 mm headphone jack and one of the AKG-tuned speakers. Those Type-C ports can be used for charging and peripherals but can also be a bit finicky (I could not get the Spyder Elite colorimeter to work when using an adapter, for instance).
On the left side are the physical SIM and microSD slots along with the second speaker. It's dual-sided, saving space compared to most dual-card options.
A power button and volume rocker are found on the top of the Galaxy Book2.
Turn to the rear and things get interesting. Samsung opted for a fingerprint reader near the rear camera instead of a Windows Hello-based infrared camera for facial recognition. Samsung cites concerns about orientation issues for facial recognition that fingerprint readers don't have to contend with. That may be true, but a good IR camera is still more accessible, faster, more reliable and not biased towards left-handers like a fingerprint reader. The reader is mostly good, but there are occasional misreads.
The front and rear camers are also very good (see samples below). Not quite as good as Surface Pro but definitely better - and sharper - than most tablet and PC cameras.
Image 1 of 2
For audio Samsung has dual side-flanking speakers tuned by its audio subsidiary AKG. The included Dolby Atmos software simulates great space and lets users customize the sound profile using the included graphic equalizer. Dolby Atmos is not for everyone and can be disabled.
Finally, for the OS, the Galaxy Book2 ships with Windows 10 Home in S-mode. Users can easily switch out of S-mode, which restricts installation of apps only from the Microsoft Store.
S-s-super AMOLED
Samsung Galaxy Book2 display
The Galaxy Book2 features a dazzling 12-inch 2160 x 1440 (FHD+) Samsung Super AMOLED display. Since AMOLED pixels are their own power sources, there is no backlight compared to how typical LCD operates. Blacks are black because the pixels turn off and the color and contrast are excellent. Brightness is excellent on the Galaxy Book2, and the FHD+ resolution makes text and images sharp.
Just like most AMOLED displays, there is occasional color shifting when using a web browser that has white backgrounds with black text. It's rare but noticeable and an artifact of this technology.
We have not seen any other Windows on ARM laptops with AMOLED displays, nor ones with this high of a resolution. It all works great. The 3:2 aspect ratio and bezels, while large, are expected and shouldn't distract.
A worthy pen
Samsung Galaxy Book2 pen and inking
Samsung went a long way to carry over the S-pen experience from the Galaxy Note to this laptop. It feels 1:1 for features and execution right down to the Samsung Air Command radial menu that gives you quick access to Samsung Notes and screen capture tools. You can literally take your little yellow S-pen from the Galaxy Note 9 and use it on the Galaxy Book2 and vice versa.
Inking with the S-pen is buttery smooth, and the pen is comfortable to hold. Samsung included magnets to keep the pen on the left side of the device, but they're extraordinarily weak. Samsung says that magnets – no matter how strong – would never survive transport in a bag or a sleeve, so the thinking was this would only be used during meetings as a quick, but temporary holder. Maybe, but a stronger magnet would have been better.
Samsung also included an odd holster for the S-pen. It doesn't do much besides preventing the pen from rolling off a table, but it does protect the plastic nib during transport. And a Bluetooth-enabled clickable top button would have been nice.
The turning point
Samsung Galaxy Book2 performance
I believe the Qualcomm Snapdragon 850 will blur the lines between Intel (x86) and Qualcomm (ARM). The 2.96GHz Snapdragon 850 is the first specifically-tuned ARM chip for Windows 10, and it's a welcome improvement over the previous Snapdragon 835, which was almost good enough.
Evaluating performance is tricky with ARM since it just surpasses Intel's lower-end processors for single-core but trounces those same chips for multi-core, due to the different architecture. Geekbench 4.3 can now benchmark Windows 10 on ARM, as well as 32-bit applications running under ARM.
CPU
Geekbench 4.0 benchmarks (higher is better)
Swipe to scroll horizontally
| Device | CPU | Single core | Multi core |
| --- | --- | --- | --- |
| Galaxy Book2 (ARM) | SD850 | 2,262 | 7,405 |
| Galaxy Book2 (x86) | SD850 | 1,345 | 4,164 |
| HP Envy x2 (ARM) | SD835 | 2,111 | 6,314 |
| Surface Go | Pentium | 2,078 | 3,934 |
| Surface 3 | Atom x7 | 1,078 | 2,777 |
| Surface Pro 4 | m3 6Y30 | 2,854 | 5,350 |
| Surface Pro 4 | i5-6300U | 3,319 | 6,950 |
| Surface Pro 2017 | i5-7300U | 4,302 | 8,482 |
| Surface Pro 2017 | i7-7660U | 4,513 | 9,346 |
SSD
CrystalDiskMark (higher is better)
Swipe to scroll horizontally
| Device | Read | Write |
| --- | --- | --- |
| Galaxy Book2 | 722 MB/s | 205 MB/s |
| HP Envy x2 | 513 MB/s | 197 MB/s |
| Surface Go (SSD) | 1,185 MB/s | 133 MB/s |
| Surface Go (eMMC) | 260 MB/s | 145 MB/s |
| Surface 3 | 149 MB/s | 33 MB/s |
| Surface Pro 4 | 758 MB/s | 159 MB/s |
Based on these metrics, we can say that for single-core processing using ARM-compiled apps, the Galaxy Book2 pulls ahead of the Surface Go. And for multi-core processing using ARM-compiled apps, the Galaxy Book2 beats a Surface Pro 4 Core i5.
Those are some impressive results. When using Windows 10, native in-box apps like Microsoft Edge browser, Mail, News, Weather, Office 365, Movies & TV, and most apps in the Microsoft Store (Netflix, Hulu, Sling, Slack, and Skype) the Galaxy Book2 feels very much like at least a Core i3 processor, but at times more like an older Core i5.
Where the story gets complicated is using non-Store apps, or traditional Win32 programs like the Google Chrome browser downloaded off the web. Here, performance drops due to the way Windows 10 on ARM runs those apps.
To sum that up, for single-core processing using Win32 apps, the Galaxy Book2 performs like a Surface 3 (Intel Atom). And for multi-core processing using Win32 apps, the Galaxy Book2 performs like the Surface Go. In other words, if you stick to Microsoft Store apps and the Edge browser the performance is excellent, but if you go outside the Store, you get Surface 3 to Surface Go performance.
There are other rarer exceptions of apps that don't run at all. Adobe Photoshop Elements found in the Microsoft Store is x64-based and does not run at all on the Galaxy Book2. That's a temporary hiccup as being able to recompile apps for ARM64 is due in the coming months, which should result in Photoshop Elements running near-native in performance.
Gaming is also a weak spot. Most PC-based games are not compatible with the ARM architecture, and the system lacks a comprehensive graphics processor to rival even Intel's HD platform. While you can play some simple Store arcade games like Candy Crush, more intense ones are likely out of the question. Still, brand-new games like Bridge Constructor Portal play just fine and are a blast on the Galaxy Book2.
Turning to storage, the Galaxy Book2 uses a Samsung eUFS (KLUDG4U1EA-B0C). While not as fast as a PCIe NVMe SSD, the 722 MB/s read and just over 200 MB/s write speeds are faster than the HP Envy x2 and Surface Go with eMMC for storage. Faster is always better, and the storage here did not feel slow for this class of hardware.
Battery life is rated at 20 hours of video playback, but real-world usage is around 12 hours. That's a bit less than the HP Envy x2 which can hit 14 hours often, but it is about four hours more than the Surface Pro 6. Combined with excellent standby, instant-on (there is no hibernate mode), and rapid charge using Samsung's included Galaxy charger (same as its Galaxy phones), battery life is still significantly better than any Intel x86 system.
Since the Galaxy Book2 is fanless and it runs an ARM processor, there are no real thermal considerations. It's quiet, it's cool and doesn't throttle.
The 4GB of RAM may be the most significant limiting factor if you have lots of tabs and apps open. Windows 10 does a great job with 4GB of RAM, but having 8GB as an option would give a little extra room to lets apps breathe.
Compared to the HP Envy x2 or Lenovo Miix 630, the Galaxy Book2 feels substantially better for processor performance and even beats the Surface Go especially for multi-core processing.
Always connected (to one network)
Samsung Galaxy Book2 4G LTE
I've covered Microsoft's tweaks to Windows 10 to allow native LTE support that seamlessly changes data between Wi-Fi and LTE. There's so much user control, even down to the app level, that those who are conserving data on their plans should never have to worry. Management is a breeze; drop in a SIM, and the OS does the rest.
Samsung plans to sell the Galaxy Book2 through AT&T starting November 2 in the U.S. and then it should hit Verizon and Sprint later that month. The bad news is each device is semi-optimized for a specific network. The unit tested for this review is for Verizon, and if I drop an AT&T SIM in it works, but it does not always pick up the same LTE bands as a truly unlocked 4G device would. For instance, the Verizon SIM managed 55 Mbps down and 17 Mbps up with only three bars for a signal. Dropping in the AT&T SIM, the Galaxy Book2 picked up the LTE and pulled down 47 Mbps. Upload speeds were a paltry 1 Mbps. The same AT&T SIM in the Surface Pro with LTE did 70 Mbps down and 37 Mbps up revealing quite a difference in how these devices treat different LTE networks.
That puts the Galaxy Book2 in a weird spot. It's not SIM locked – the AT&T SIM works – but it means the Galaxy Book2 is less flexible than truly unlocked devices. Samsung is leveraging its long-standing relations with carriers in the U.S. to get the Galaxy Book2 literally on store shelves (and online). That likely means co-marketing with those carriers like AT&T.
Until now, Surface Pro with LTE, HP Envy x2, and Lenovo Miix 630 have had no carrier ties, and as a result, no carrier push either. In the U.S. having carriers as partners is very important to any product's success. That's good for Samsung, and the success of Windows 10 on ARM, but it's bad for customers.
Another downside is there's no electronic SIM (eSIM) support. The Surface Pro with LTE, Lenovo Miix 630, and the Acer Swift 7 all support the new technology. Chalk this up as another victory for US carriers, who likely pushed back on the idea from Samsung, because the hardware is capable.
Putting aside the carrier concessions LTE performance is good. On Verizon, even with just three bars of reception, the Galaxy Book2 pulled down over 40Mbps and could often hit 70Mbps in areas with a better signal. GPS also works with the integrated LTE modem, letting users leverage Microsoft's Maps app for turn-by-turn directions and other location-aware apps.
Few flaws
Samsung Galaxy Book2 is the best of many worlds
While some may criticize Samsung for borrowing from Microsoft here, I won't. The design works, and they did an excellent job all around at making this device. The processor never felt sluggish, the display is excellent, typing is accurate, and the audio is well done.
The trackpad could be taller, the pen magnets stronger, and the keyboard could look better. But these are minor quibbles. The Galaxy Book2 fills a big void right now for those who want a Surface Pro-like device and want all the benefits of using ARM – long battery life, instant-on, 4G LTE, and no fans.
Image 1 of 2
The most significant compromise is how this device goes back on the idea of freedom from carriers. While the Galaxy Book2 is not exactly SIM-locked, it has made some concessions regarding eSIM and 4G LTE. Of course, if you plan on buying this to use on your carrier of choice through your carrier, that's probably no big deal. But you won't be able to purchase temporary data through eSIM if you travel.
It's also currently not clear what Samsung plans to do outside of the U.S. Right now, the Galaxy Book2 is slated only for U.S. release on AT&T, Verizon, and Sprint, with direct sales through Samsung and Microsoft.
Pricing starts at $999 which includes the Galaxy Book2, keyboard, S-Pen, and rapid charger. That price seems fair for the quality of hardware and native 4G LTE. (Surface Pro with LTE costs nearly $1,700 when you add the keyboard and pen).
Perhaps the bigger news is just how the Qualcomm Snapdragon 850 works compared to similar Intel chips. The performance gap is narrowing. Even if this version is not for you, it is just a matter of time before Qualcomm's Snapdragon chips rival Intel's Core i3 and i5 processors. That's genuinely exciting.
Never miss a beat
It's like a Surface Pro with an ARM processor. And that's a wonderful thing.

Microsoft failed to deliver a Surface Pro running on a Snapdragon processor. Luckily, Samsung stepped up and created an excellent alternative with only a few catches.
Get the Windows Central Newsletter
All the latest news, reviews, and guides for Windows and Xbox diehards.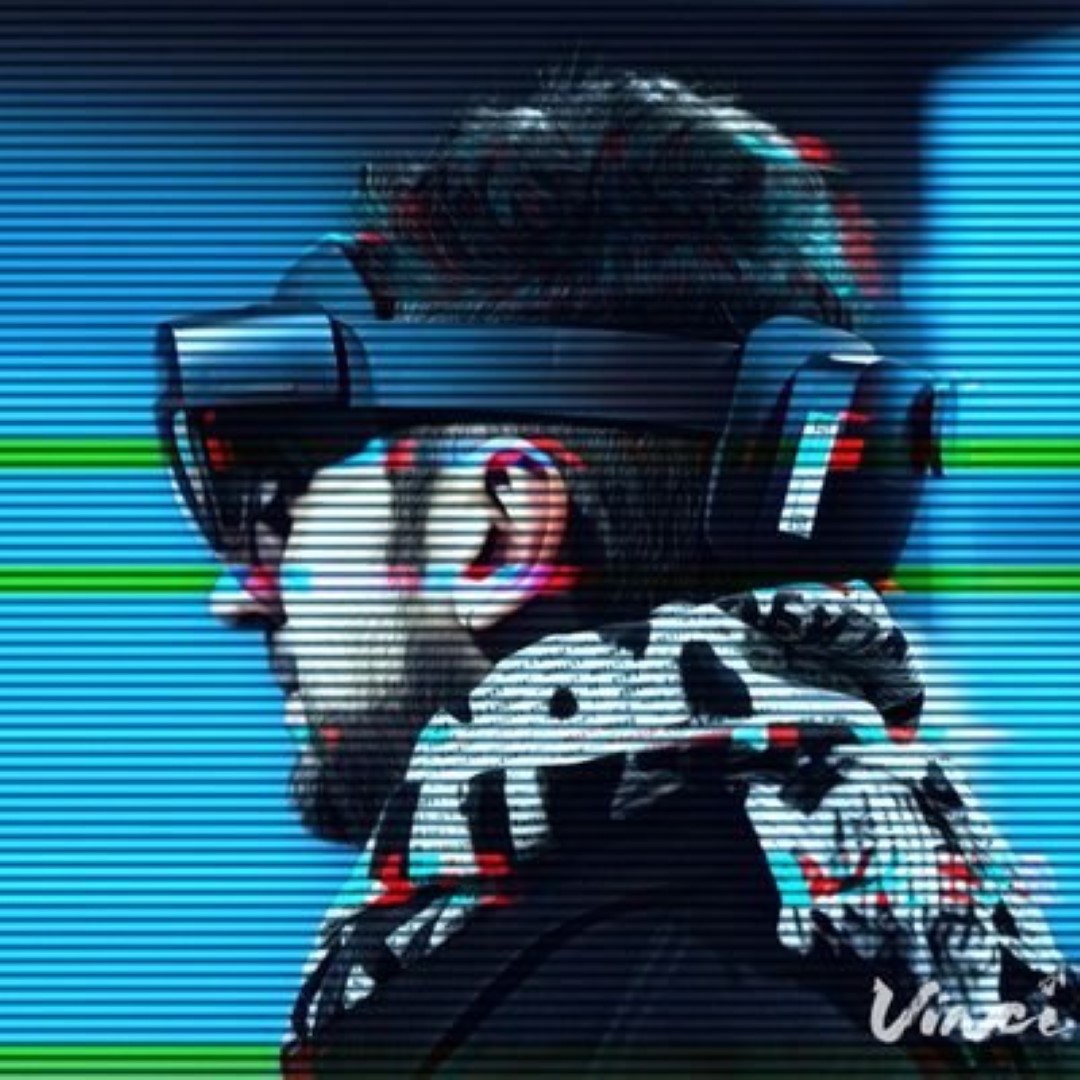 Daniel Rubino is the Editor-in-chief of Windows Central, head reviewer, podcast co-host, and analyst. He has been covering Microsoft since 2007 when this site was called WMExperts (and later Windows Phone Central). His interests include Windows, laptops, next-gen computing, and for some reason, watches. Before all this tech stuff, he worked on a Ph.D. in linguistics, watched people sleep (for medical purposes!), and ran the projectors at movie theaters because it was fun.