Razer has been making gaming laptops for many years now, expanding the line from just the Stealth to the Blade 15 and Blade 17 Pro (and the RTX Studio editions too). Watching how Razer evolved its design and fix mistakes has been a fun part of my job, as the company clearly listens to both fans and reviewers.
One side effect of the popularity of Razer's laptops has been non-gamers wanting a version. The company has finally listened with Book 13, a name that also implies we could get a Book 15 at some point too.
Positioned for regular laptop users, creatives, and anyone who needs an excellent premium Windows Ultrabook, the Book 13 is an outstanding accomplishment that rivals the Dell XPS 13 (and, in some areas, surpasses it).
Here is why I think it is so great after spending the last few weeks with it.
From $1,200 at RazerBottom line: The Razer Book 13 is a tremendous first-gen Ultrabook that arguably takes on the category winner Dell XPS 13 (9310). Featuring a 16:10 display, fantastic speakers, a great keyboard and trackpad, and a premium all-aluminum chassis, this laptop does everything right, especially when it comes to performance.
For
Gorgeous, pristine design
11th Gen Intel and EVO certified hardware flies
Brilliant IGZO display
Excellent typing, trackpad, and RGB keyboard
Fantastic speakers with THX Spatial Audio
Plenty of ports
A few options
Razer Book 13 specs and features
The Razer Book 13 ships with the latest 11th Gen Intel processors, including Intel Iris Xe graphics, which deliver nearly a 70 percent boost in performance over 10th Gen.
There are three models to choose from, starting with the entry-level starting at $1,200 with a full HD, non-touch, matte display and a Core i5-1135G7 (3.8GHz) with 8GB of RAM and 256GB of storage. That's not inexpensive, as it's about $100 to $200 more than a similarly configured XPS 13, but it's also not too extreme.
This review sample, which is the one most people should buy, is the middle model featuring a faster Core i7-1165G7 (4.7GHz), 16GB of RAM, and 256GB of storage. The display is still full HD, but now non-matte (anti-reflective) and supports touch. That one is priced at $1,600.
Image 1 of 2
Finally, the top-of-the-line Book 13 fetches $2,000, but you are now getting a full 4K touch display (anti-reflective), the same Core i7-1165G7 (4.7GHz) with 16GB of RAM and double the storage at 512GB. That's nearly $400 more than what Dell will charge.
Swipe to scroll horizontally
Category
Razer Blade Stealth (Late-2020)
OS
Window 10 Home (64-bit)
Display
13.4-inch 16:10
Full HD+ (1920 x 1200) Non-Touch
Full HD+ (1920 x 1200) Touch
UHD+ (3840 x 2400) Touch
Gorilla Glass 6
Anti-reflective
Processor
28W 11th Gen Intel Core i5-1135G7 (2.4 GHz / 3.8 GHz)
28W 11th Gen Intel Core i7-1165G7 (2.8 GHz / 4.7 GHz)
Vapor chamber cooling
Graphics
Intel Iris Xe
RAM
8 or 16GB
LPDDR4X 4267MHz
Storage
Up to 512GB PCIe M.2 (upgradeable to 2TB)
Security
Windows Hello (face)
Ports
1x microSD card reader
1x HDMI 2.0 port
2x Thunderbolt 4 (USB-C) (power, 4 lanes of PCI Express)
1x USB-A 3.2
Headphone/mic jack
Keyboard
Razer Chroma w/ per-key RGB backlighting
Anti-ghosting
Trackpad
Glass
Microsoft Precision
Camera
720p webcam
Windows Hello infrared camera
Connectivity
Wi-Fi 6 Intel Wireless AX 201 (IEEE 802.11a/b/g/n/ac)
Bluetooth 5.1
Audio
2x upward-facing speakers + Smart Amp
THX Spatial Audio
Dimensions
0.60" x 11.6" x 7.8" (15.15mm x 295.6mm x 198mm)
Battery
56WHr
65-watt charger
Battery life
Up to 14 hours (full HD models)
Up to 11 hours (UHD)
Weight
2.95 to 3.11lbs (1.34 to 1.4kg)
Colors
Mercury White
T6 CNC Aluminum, anodized
Luckily, despite the higher-than-average price, you are getting a lot of laptop here. The most significant difference comes down to port selection. Whereas many 13-inch Ultrabooks are shipping with just a few Type-C Thunderbolt ports, Razer takes a page from business laptops by offering many more.
For instance, there is full HDMI 2.0 and microSD card slot – rarities amongst prosumer Ultrabooks these days. And while there are two Type-C Thunderbolt 4 ports, there is a standard Type-A 3.2 one too. All that makes Book 13 a dongle-less laptop, which is not frivolous. While I can live without many ports, I'll gladly take what Razer offers if there are no other tradeoffs.
Image 1 of 2
The overall chassis is made from anodized T6 CNC Aluminum. While it may look white in some photos, it is a shimmery silver that looks professional and hides fingerprints in real life. I appreciate Razer's perfectly symmetrical "block" design for its laptops. It feels terrific and is perfectly balanced.
There are some little features too, like a pinhole-sized LED on the front right for when the laptop power is on (white) or when charging (green) with a slow breathing effect.
Yes, Razer's three-headed-snake (THS) logo on top shifts from light silver to dark depending on the light. Some find Razer's THS off-putting, but here I find it OK. Razer makes up for it with no Intel stickers of any kind on the keyboard deck and an immaculate and minimal layout.
Seriously, that THS logo is the only branding on this laptop — Book 13 can be best described as pristine.
That display
Razer Book 13 display and web camera
Razer was very smart to source the same Sharp IGZO displays that Dell uses in the XPS 13. I consider IGZO the perfect laptop display tech as it approaches the color saturation and contrast of AMOLED but retains the natural look of IPS/LED.
Most people should go with the full HD touch model. The 13.4-inch screen is one of the best I've used, and the benefit at 4K at this size is reserved only for pros who really need such a high resolution for work-related tasks. Full HD at this size, aspect, and this quality doesn't even show the pixels.
Razer claims these are the thinnest bezels on any 13.4-inch laptop (a small field of competition, to be sure), but they do look great. Thanks to that taller 16:10 display aspect, the bezels are thin on all four sides, instead of just three, which is what you find on a 16:9 layout.
Color accuracy is particularly good with 100 percent sRGB, 76 percent AdobeRGB, and 80 percent DCI-P3. That is virtually the same as the XPS 13.
Brightness is also like the XPS 13 with a peak of 550 nits at the high-end and as low as 13 nits when the display is set to zero. That last number makes using Book 13 in a dark room ideal as you won't blind yourself while working at night.
Because this is the same display as the XPS 13, you get one of my favorite features: anti-reflective coating. Not to be confused with matte anti-glare (which is on the entry-level model), anti-reflective uses the same tech as modern eyeglasses to disperse and reduce glare while keeping the sharpness and contrast of glossy displays. The treatment here is excellent and makes staring at this screen for hours a breeze with little eye-fatigue.
The webcam is nothing exciting at 720P, but it does quite well in low-light and is featured at the top bezel. Razer also uses a Windows Hello IR sensor for instant logging into Windows, which was flawless.
Colorful
Razer Book 13 keyboard, trackpad, and audio
Typing on Book 13 is exceptional. Razer uses much of the same gaming-keyboard expertise to deliver a very satisfying keyboard experience with ample travel and good-sized keys.
One trick that Razer left from its gaming line is per-key RGB lighting. Using Razer Synapse, you can make your keyboard cycle through all the spectrum of colors, react to typing (or audio), and various other effects. Unlike other keyboards with two or three-stage backlighting, Razer's RGB is more akin to screen brightness, letting you slide a toggle for precise control, which is a better implementation.
Image 1 of 2
If you think you don't want a flickering rainbow keyboard during a meeting, don't sweat it. You can just set the lights to static and pick any color you like including plain old white.
The trackpad is enormous, smooth, perfectly centered, and runs Microsoft Precision Drivers. It is superb, and I have no issues with it at all.
For audio, Razer uses two top firing amped speakers that flank the keyboard. Again, everything is perfectly symmetrical and precise in design.
Image 1 of 2
Those speakers get quite loud, but where it shines is the inclusion of THX Spatial Audio. We've seen simulated surround sound in Windows 10, mostly around wearing headphones, but this spatial audio applies to the speakers, and it's phenomenal. Sitting in front of Book 13, the sound appears to have a vast presence defying the laptop's size. It makes watching movies (or any video) on the computer so much more pleasurable.
It's a beast
Razer Book 13 power, benchmarks, and battery
Intel's 11th Gen is the most significant improvement in processor performance from the company in years, and it shines here.
Razer is well-versed in laptop cooling thanks to its gaming pedigree, and the Book 13 has two nice sized but quiet fans featuring a superior vapor chamber cooling system. I'm not aware of many non-gaming laptops that use vapor chamber cooling as most rely on copper heat pipes.
While you can run the Book 13 in regular balanced mode or bump it in Windows 10 to high performance, Razer also lets you push it further with Razer Synapse. Users can set it to "Performance" when plugged in and even manually control the fan speed, allowing you to crank that CPU if you desire. Those performance modes, including balanced and battery saver, can be configured independently for AC or battery usage.
In benchmarks, Book 13 (when in performance mode, akin to Dell) gets our top score for this category. Combined with the new Intel Iris Xe graphics, this laptop is about twice as powerful as the Surface Book 3 15-inch in 3DMark Night Raid.
Looking at PCMark 10, which tests mostly the CPU, the Book 13 (5,100) is just a hair behind the Dell XPS 15 (5,160), which is incredible.
Image 1 of 6
SSD performance is also at the top of our list, with 3,500 MB/s for reading and a solid 2,350 MB/s for writing on a sequential task.
The Razer Book 13 is Intel Evo certified, a list of Intel ideal requirements for modern laptops. This stuff is not a marketing gimmick. Raw processing speed is one thing, but making Bluetooth 5, Wi-Fi 6, touch display, fast wake from sleep, nine or more hours of real-world battery life with full HD, Thunderbolt 4, etc., as requirements is excellent. You can read more about it in our Intel Evo laptops: What you need to know article, which does a deep dive into the certification.
What impressed me was how fast this laptop resume from sleep/hibernate to being logged in to Windows. I'm not talking about standby to wake, which is instant, but rather hibernate, which is an extremely low power state that kicks in after a few hours of the laptop being closed for the highest level of battery saving (next to being off). Dell's XPS 13 is usually around 15 to 20 seconds, but Book 13 does it in about 9 seconds.
Battery life is also quite good, though this is the one area where the Book 13's 56 WHr battery slightly slips behind the XPS 13. In PCMark 10's synthetic battery run down, which loops through office productivity apps, video calls, and web browsing, the Razer Book 13 managed 11 hours and 50 minutes compared to Dell's longer 13 hours and 45 minutes. Both had the display set to at or around 150 nits of brightness.
Switching gears to the Windows battery report, which measured my real-world usage, I averaged around 10 hours and 30 minutes on a single charge, a similar number to Dell's latest XPS 13. This result qualifies as all-day battery life and bests Intel's minimum nine-hour requirement for the Evo designation.
Looking at the competition
Razer Book 13 Alternatives
As should be evident by now, Dell's outstanding XPS 13 (9310) is the best alternative to the Razer Book 13. These are similar laptops aimed at the same audience, but there are some notable differences. Book 13 has a better port selection with full HDMI, Type-A, and microSD. The Book 13 also does better for audio with top-firing THX speakers rather than the angled-bottom firing ones on the XPS 13. The keyboard is also slightly better plus RGB is fun. But pricing strongly favors Dell, which often comes in at a few hundred dollars cheaper than Razer, which is not insignificant. The XPS 13 is also a smidge lighter at 2.8 pounds (1.27kg) versus the Book 13 at 3.1 pounds (1.4kg).
HP also has the new Spectre x360 14, which does get a highly-attractive taller 3:2 aspect display. It also has quad speakers (two top-firing, two bottom-firing), a fingerprint reader in addition to Windows infrared, and the same port selection sans a full HDMI one. You can also choose from three different chassis colors, including silver, blue, or black, and get up to a 3000x2000 OLED display for $1,690. The starting price is similar at $1,250 for a Core i5 with 8GB and 256GB of storage with many more configuration options.
The Microsoft Surface Laptop 4 is also a decent alternative. Still, you don't get nearly as many bells and whistles, including a MicroSD reader, Thunderbolt 3, or anti-reflective display. Though, you can get the Surface Laptop 4 with AMD Ryzen 4000 series CPUs in addition to Intel 11th-Gen, which might be worth it to some. Plus, it starts at just $999, a few hundred bucks cheaper than the Razer Book 13.
For even more ideas, be sure to check out our Best Ultrabooks 2020 guide to see what else we recommend and why.
So good I may buy one
Razer Book 13 is the new king?
Who it's for
If you want the best 13-inch Ultrabook
You enjoy a clean, minimalist design with high-quality materials
You need a lot of ports, including Type-A and HDMI
You like the idea of an RGB keyboard for some fun
Speaker audio is important
Who it isn't for
You want a 2-in-1 convertible with inking
You want 4G LTE or 5G
You want the most affordable option
I don't say this often, but the Razer Book 13 is so great I am tempted to buy one for personal use (as this review unit must go back). I don't need a new laptop, but I enjoy using the Book 13 so much, it's hard to give it up.
There is something about the impeccably balanced and clean design, the outstanding sound and screen, the fun RGB keyboard, and just the overall feel, including opening it one-handed. Razer took my wish-list of must-have features in a 13-inch laptop and made it a reality. I could lament how there is no 4G option – the one thing I would want next – but that is really nitpicking, and I'm the first to admit that's a niche (but growing!) market.
Battery life is more than all-day at ten hours. The included 65-watt charger is nice and compact (though three-pronged, so not great on planes). Performance rivals 15-inch workstations, and this is one of the fastest laptops I have used to resume from hibernation.
Image 1 of 4
Is it better than the Dell XPS 13? It's a tossup and depends on personal preference. Both are the best choices, though I marginally prefer Razer's look and feel. You also get more ports, better audio, and faster resume speed. But not everyone will want to pay that Razer-tax for the privilege, which is understandable.
Putting aside the high price, the Razer Book 13 is a remarkable achievement considering its "first-gen" status. I'm not sure where Razer goes from here for next year's model besides a processor bump (and maybe 5G?), but these are good problems for Razer to have going into 2021.
Another small nitpick would be for Razer to follow HP's lead and put the antenna for Wi-Fi and Bluetooth near the display's top edge instead of the lower back hinge. While Razer's approach looks better, HP's results in superior Wi-Fi and Bluetooth performance due to having the antenna higher.
The bottom line is if you like the looks of Book 13 and are OK with the price, this is an easy recommendation that is highly encouraged. Now I have to talk myself out of buying one. It's not the first time Razer got me to part with my own cash.
Best of the year
Bottom line: The Razer Book 13 is a tremendous first-gen Ultrabook that arguably takes on the category winner Dell XPS 13 (9310). Featuring a 16:10 display, fantastic speakers, a great keyboard and trackpad, and a premium all-aluminum chassis, this laptop does everything right, especially when it comes to performance.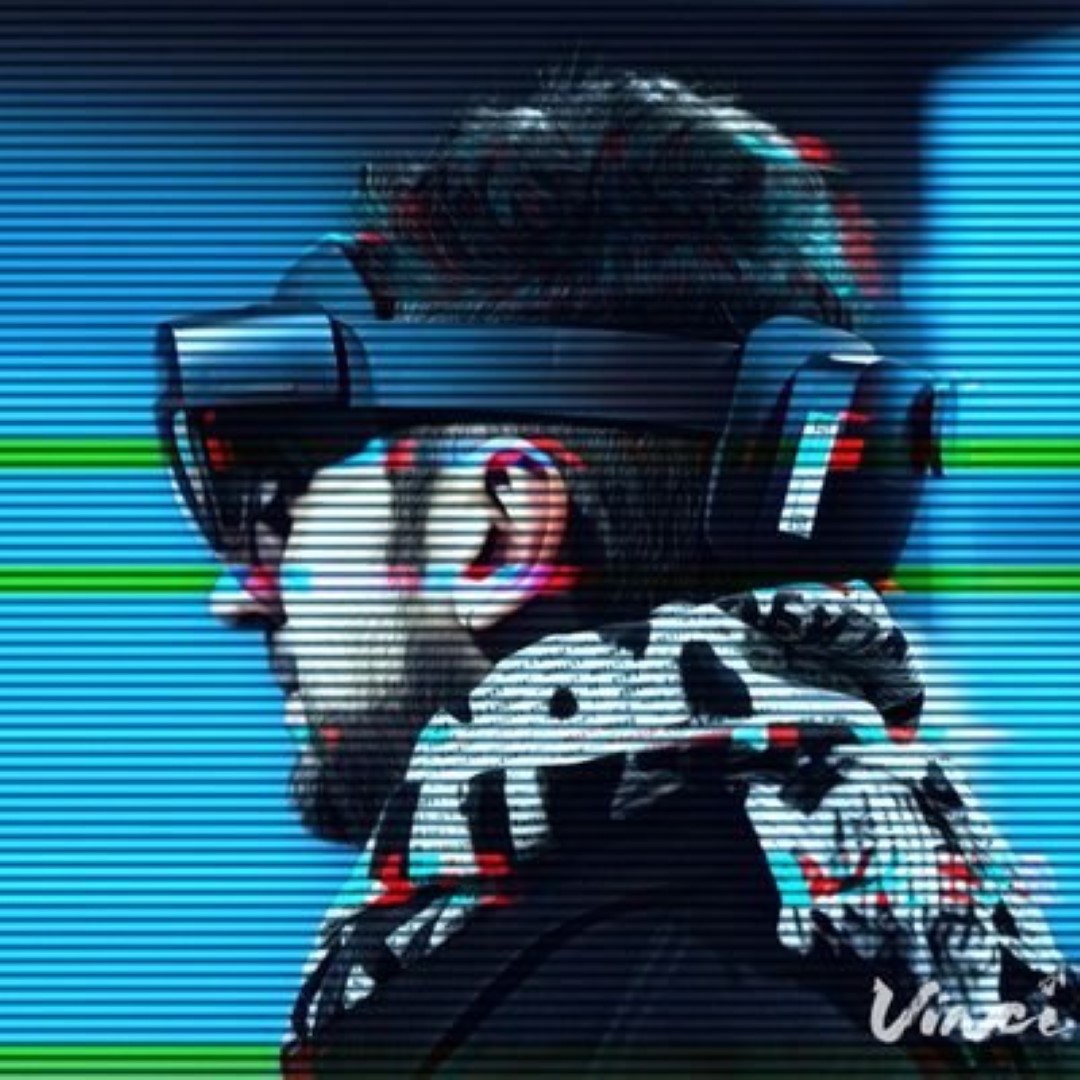 Daniel Rubino is the Editor-in-chief of Windows Central, head reviewer, podcast co-host, and analyst. He has been covering Microsoft since 2007 when this site was called WMExperts (and later Windows Phone Central). His interests include Windows, laptops, next-gen computing, and for some reason, watches. Before all this tech stuff, he worked on a Ph.D. in linguistics, watched people sleep (for medical purposes!), and ran the projectors at movie theaters because it was fun.