The Razer Nabu smartband will go on sale this Tuesday for $99.99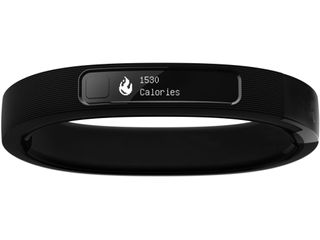 Razer is finally going to start selling its long awaited Razer Nabu smartband to the general public on Tuesday. December 2 for the price of $99.99 for North American residents, but you might have a shot at getting one for $79.99.
US members of the Razer Insider forums will be the first in line to purchase the Razer Nabu at this lower price, and a message thread on those forums has all the details of how users can register their interest in purchasing the smartband. Razer states, "On the day pre-orders for Nabu opens (Dec 2nd), you will receive an email with a link to a Private Access store page to make your purchase. This store page is only accessible by pre-registered Razer Insiders."
Pre-registration will close at 10 am Pacific time (1 pm Eastern time) on Sunday. The first 5,000 units of the Razer Nabu that will go on sale for Razer Insider members will be of the medium-large variety and only come in black.
For everyone else in North America, the Razer Nabu will be priced at $99.99 and will go on sale online at Razer's online store in both small-medium and medium-large versions. The black version is the first one that will go on sale but Razer plans to launch versions in white, green and orange sometime later. The band works with Windows Phone devices with its two already released fitness apps but apparently won't support notifications.The Razer Nabu is a fitness tracker that shows users things like how many steps they have walked, how many hours they have slept and more. Finally, the smartband can communicate with other nearby Razer Nabu units. Will you be buying one on Tuesday?
Source: Razer (opens in new tab); Razer Insider
Had a look on the Razor website and it looks like a no.

No, thanks....... A Microsoft band please......!

but if this band gets cortana support then its a buy. Microsoft wont be making more bands. they wont destroy business of other fitness bands already in the market. if this gets cortana support and bing torque support then it might be the best with this price.

"Destroy the business of other fitness bands"... only Microsoft would think this way. You don't see Apple or Google 'worried' about third party bands. It's survival of the fittest. If consumers want it, build it.

Microsoft has to think this way. At least right now. With that said, I agree, if customers want it, build it.

Hehe survival of the fittest. I see what you did there.

Don't know if he meant it, but it is funny.

Have microsoft been at defqon 1??

Haha. They're aware of the harder styles of fitness wear

Unless you're an exec for Microsoft I wouldn't presume to "know"what their plans are.

Source? I think Microsoft will still make Band.

I really doubt Microsoft won't be making more bands, you are speculating without any sources. Based on your logic there would be no surface pro 2 or 3. There will be a second generation generation band probably by march 2015.

Hmmm I wonder if they'll sell this at retail stores. Like best Buy or something.

i want this but that band itself looks pretty stiff. i might wait for the fitbit charge hr

After getting screwed over by the last hyped fitness/smart band(Microsoft band). I am in no mood or have any interest in anything that is limited quantity or just launching. While I love being an early adopter of technology these extremely limited runs are BS. Until they are readily available in stores I will sit and watch instead of getting excited just to have them perma-unavailable. I highly doubt that even the Microsoft band will be available again. This was hinted at by Microsoft sending all of us a 10.00 sorry card in the email. This smells like a similar situation where a very limited quantity is going to be made available to a consumer base of hundreds of thousands who are interests...

So they "screwed" you over because they sold out? Even decade old products sell out. Get over it.

You're a whiner. I had no problem buying a band online, both on its first release and second. You sound like the sort of person that needs Mommy to spoon feed you your desired purchases without you making any effort to obtain one. Get off your ass if you want something.

Seriously. And how did he get "screwed"? I accidentally found them in-stock in the Los Angeles (Century City) store, a few days ago. I was in there dealing with a tablet issue and saw a customer buying one. The had about 20-25 in various sizes, so I snatched up a medium. So less time spreading negativity in the forums and more time calling your closest store might be helpful. Or maybe a little patience.

Nice. It looks a lot more comforable than the Jawbone or Band. And the price is about right. From the read up, they spent a lot of time building this for the iphone, then android. Development for Windows phone is good but from the read up, only a few (3) are ready among them SMS. At least thats in but I would love to see them build in Cortana functionality. I hope the devs are working on it.

Let them first support windows phone, then I might even begin considering. Until then its no starter for me.

Did you even read the article? They already have two apps in the store.

No notification support, how the hell is that supporting?

Did you read the article or just look at the pictures?


Two apps that's it, while iPhone and Android has more. So supporting Windows was an afterthought.

Nope, nice to have the option, but My Band is So So So So GOOD!

Are there any bands where you can control the music on a Windows Phone? Like volume, pause, play, fwd, back?

I'd assume the Microsoft band does this. I'm about 85% sure. Posted via Windows Phone Central App

You can use voice to make selections, but I haven't figured out if Cortana does volume adjustments

How do you use your voice to control it? I didn't know you could do that

You can technically use Cortana, but, it's not optimized for controlling music. You have to hold the Action button for a couple of seconds, speak the command, wait for the band to send the command to the phone, then Cortana will start the music. It would be nice if MS would add a Music app so we could use gesture controls on the Band, It just tried it and took a couple of shots. http://1drv.ms/11Ejy1K

I need the Microsoft band in India

What's that towards the end where it says the band works on Windows phones as a fitness tracker with its two apps but wont support notifications? That's like half the point of the band...

Seems pretty pointless to get a fitness only band without any smartwatch capability, especially at this price.

I am weird then, coz I dont like a watch or "smart watch" on my fitness band coz I have a wrist watch for that.

Co-sign. I rather keep wearing my Invicta and not wear two watches that keep time.

Seems pointless to make such a comment when the Band has some smartwatch capability. When the SDK is released, we'll see even more. I already have it working with MyFitnessPal app and my Starbucks card is entered into that app so I can pay with the Band. I get weather, notifications, email/messaging summaries and anything that Cortana can do.

Black, white, green, and orange color options? That sounds familiar!

Our wrist is not round. They should stop making round bands like bangles. This is not a bangle.

Its not exactly round like a bangle. See here. http://nabu.razerzone.com/#specs Click the second then third llink.

With no notification support, it has lost most of its appeal for me.

I agree. I was bummed when they announced that they weren't supporting WP, excited when they did and now I'm bummed again. Let me know when you're really ready for us Razer!

It doesn't say anything about supporting Windows phone + it's a waste of money

This cannot beat the Microsoft Band :)
Windows Central Newsletter
Get the best of Windows Central in in your inbox, every day!
Thank you for signing up to Windows Central. You will receive a verification email shortly.
There was a problem. Please refresh the page and try again.