Recent update to Windows 7, 8 and Vista won't run games with SafeDisc or SecuROM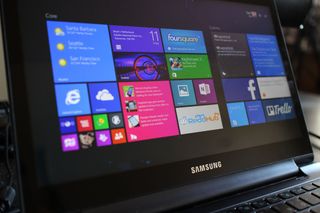 In August, Microsoft said that Windows 10 would not be able to run older PC games that have either the SafeDisc or Securom DRM program, citing security concerns. Now a more recent security update for Windows 7, 8 and Vista prevents those PC games from running on these affected operating system.
The update, MS15-097, was first released on September 8. The support page for this download says:
The update page also provides a workaround so that PC games with these DRM measures can run again on Windows 7, 8 and Vista. However, Microsoft does caution that it "may make a computer or a network more vulnerable to attack by malicious users or by malicious software." It's important to keep in mind that this update will likely only affect a small number of PC owners who still own and play these older games that uses this now out-of-date DRM protection.
Source: Microsoft (opens in new tab); Via: Neowin
You totally forgot about the "Hasta la..."

As long as Halo 2 will still run on my Vista console... =p

Should I be able to play Half-Life?

Is there a list of games that use safedisc or securom?

I know SimCity 4, which sucks ass because it's a great game with a lively community to this day.

Splinter Cell Chaos Theroy

Time to keep a dedicated Windows XP gaming machine around I guess. The last good SimCity (SC4), which I and many other die hards still play, is unplayable because of this. Shame really that it couldn't be patched and remain functional.

According to the article there is a workaround.

Yeah, all you have to do is manually start a service that was stopped

All he had to do was reading the article, and he failed.

FML. Now the next time my girlfriend goes to play The Sims 2, I have another set of headaches to deal with to make things work. Some (but not all oddly enough) of the expansion packs are SafeDisc encoded which I learned when I tried to make them into ISOs to install on a VM. Ugh.

What about Fable 3? Will MS remove SecuRom? Posted via the Windows Central App for Android

Finally MS has acknowledged that these things are actually a security problem. Long after most PC gamers stopped using discs and moved to downloads. Oh god, I'm that guy in this thread, aren't I?

We're that guy. My instant reaction was, this is 10 years too late.

Now if we could only get the game manufacturers to stop putting shitty DRM on games to begin with (I'm looking at you UbiCrap)

Huh? Ubisoft's DRM is no different than Steam's or Origin's DRM...I guess they're just as shitty.

No, if my connection goes down I can still play games in offline mode from Steam. If the game uses Uplay I'm stuck, plus they have draconian number of install policies.

Bullshit... Uplay has offline mode and I've reinstall games several times over without any issue. This isn't 2010.

I can't remember if aoe3 uses safedisc

Original Sd isnt as bad any version burning rom can make an iso that can run with very basic mounting tools including w8. newer versions required alcohol to run

Good, bad DRM, which is what these were shouldn't be supported.

just download noCD Crack, and it works. (i'm not supporting piracy, but if you own the game, you have every right to replace the .exe file)

Actually you don't, but no one is going to c come bashing down your door if you do.

Takes me back to the DRM UbiSoft used around 2005, that made my Splinter Cell Chaos Theory disc stop working from Win7 onwards. Ah, the good old days.

Meanwhile pirates have nothing to worry about

Start+type "cmd", right click "run as admin" type: "net start Secdrv" or "net stop Scdrv" You're welcome.

what better way to make win10 look better compared to other OSs? Bring one of the downsides to the other versions of the OS! lol ​In all seriousness though, this is a good move, and shouldn't affect too many people.

if you already installed it just uninstall it it's update KB3087039 thats on win 7 . for the other OS go here https://technet.microsoft.com/en-us/library/security/ms15-097.aspx?f=255&MSPPError=-2147217396 i just unistalled mine all better now

I tried the command prompt trick but after entering "sc start secdrv" it said that "the service cannot be started, either because it is disabled or because it has no enabled devices associated with it". I have windows Vista, what do I doooo??
Windows Central Newsletter
Thank you for signing up to Windows Central. You will receive a verification email shortly.
There was a problem. Please refresh the page and try again.