Redeem Bing Rewards points to selected frequent flyer programs in the U.S.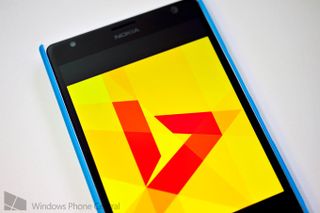 Bing Rewards is a neat program from Microsoft that enables web surfers who utilize Bing to earn rewards for using the service. Today, Microsoft announced integration with US carriers for converting points to air miles. If you're not familiar with air miles, airlines have their own frequent flyer programs that reward customers with savings and promotions on point schemes. If you search with Bing, you'll be able to convert points earned to miles with participating programs.
Bing Rewards will be pairing with American Airlines, Frontier Airlines, Hawaiian Airlines, Icelandair Saga Club, IHG Rewards Club, LifeMiles, My BestBuy Rewards, SVM FuelCircle, US Airways and Virgin Atlantic Flying Club. All you have to do is (once you've received the certificate) select your preferred loyalty program, enter your member number and all points or miles will be transferred to the specified account. Be sure to read through terms and conditions and other details on the Bing Rewards website for further information.
Source: Bing Rewards
Windows Central Newsletter
Get the best of Windows Central in your inbox, every day!
Rich Edmonds was formerly a Senior Editor of PC hardware at Windows Central, covering everything related to PC components and NAS. He's been involved in technology for more than a decade and knows a thing or two about the magic inside a PC chassis. You can follow him on Twitter at @RichEdmonds.
They need to get something similar for the UK

Microsoft does a lot of really good things.
But i really am disappointed that non-US countrys don't get the whole Bing experience. That's a slap in the face. Bing in germany is poor as hell, in comparison to bing in USA.

You guys get all the fun.... good to see something our way for a change. Although, Microsoft and Nokia merging should be good for all of us to compromise ;) (cough) and Xbox Music once it updates (cough) ahem, excuse me. ;)

I hope that Xbox music store is coming to all the other regions as well. I don't talk without proof. On my Windows phone 8.1 emulator, I accidentally searched for Indian music and yes, it showed up in Xbox music. What do you have to say now?

Wait what happened to Bing rewards coming to windows phone...me want

They say that they are working on it.

It will be 2 months next week since the launch of the sheep and robot Bing Rewards apps...It doesn't seem that Microsoft is overly concerned with pleasing their WP users...I understand that more people use the other operating systems but 2 months and counting is just ridiculous.

Off topic : When will Xbox music app be updated?

I hope it doesn't rain today, it's a bit chilly.

My dog has its annual shots today. Going to get a burger now

22, its today... Give them time dude.. Its still 7:00 AM PST

Thank you. I have been asking the same question.

Fuck yeah! I fly all the time! Screw you delta!

Given Delta's close ties to Microsoft find it odd that it is missing from the list.

I'd just l like bing rewards in the UK. Nevermind frequent flyer points. :/

I'm totally jealous. Really hope Bing reward expand to all region.

Saw somewhere in my 520 running WP 8.1 settings for Bing rewards but now can't remember where.

Is under setting in Cortana, but all it does is let you login. Other than that it does nothing useful. I hope they add the ability to get credit for searches soon.

Am I the only one who hinks thats too few miles for that many points. I would rather get a 3 dollar amazon gift card. You need 25000 for a really crappy round trip flight on American or US Air, 100 points wont make a dent.

Yeah - why can free stuff not have even more value for me! noone needs free stuff with little value, right? always complaining.. always!

Or you can use your points for something for more value, thats my point. The other gift cards they have provide more value per point then what they are offering. Hey its ok you want to make less off your points then go for it. I will continue to get my 5 dollar amazon gift card every other month. Oh and just because someone brings up a point to think about doesnt mean they are complaining. Here enjoy your free blanket, dont question it, its free.

I don't get anything so be happy.

Bring this baby to the rest of the world. We want it too.

Oh go on, say it, you know you want to.

Remember what the definition of insanity is?

Doing the same thing over and over again and expecting different results?

I got this email today, and OMGosh, I am stoked!!! Especially for the free gas part. Bing, I

Too OMG'd to finish your sentence?

I search with Bing, I get point, and I will buy cortana shirts
But why I can't get point by cortana in wp8.1

I wondered about whether we would be getting Bing rewards on WP. When I saw Cortana integrated into search, I figured the answer was no. Anyway thanks for this article, I have over 2000 points with more options.

I asked the Bing Rewards team about when Windows Phone will support this feature. Here is their response: Hi Scott, This is Alyssa of Bing rewards Customer Support. We appreciate that you're interested in the Bing Rewards program thru Windows Phone. Currently, Bing Rewards is only available to iOs and android mobile devices. Windows Phone users will have to wait for the next release of Bing Rewards for Mobile. We will appreciate if you can share us your feedback. This input is valuable to us and be assured that we'll review the feedback that you will submit as this will help us in making improvements to serve you better. You can send us feedback thru this link. Thank you and have a great day. Kindest Regards, -Alyssa- The Bing Rewards Team - http://bing.com/rewards And here is the link for feedback: https://feedback.discoverbing.com/default.aspx?productkey=bingrewardsfee...

gahhh couldnt have been Southwest. I would have jumped on that...

My search box is not working anymore after I got WP8.1 .. Anyone knows how to fix that ?

I've been with Bing Rewards since inception and I used to cash in for airline miles a lot at the beginning before they restructured the rewards. It helps when you're a non-frequent flyer with a frequent flyer account. Everytime you redeem a 100 mile reward, you push back your points expiration date another 18 months without having to worry about losing them because you didn't have a chance to fly anywhere.

Question: Do you US guys get points for making searches through the windows phone's bing search page(accessed by pressing the hardware search button)?

No points via Windows Phone searches. Hopefully it'll be coming.

Can't they just enable the feature in the rest of the world? Or are there some laws who are making Microsoft having a hard time by not permitting it? :(