4 things we hope to see in Windows 10 Redstone 4
With development of the Fall Creators Update slowly winding down, it's time to look to the future and talk about what we're hoping to see in Microsoft's next version of Windows 10.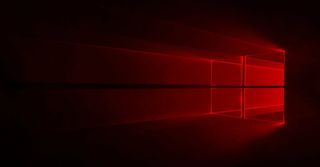 Redstone 4 is Microsoft's next major version of Windows 10 after the Fall Creators Update, which will be packing several cut features from the Fall Creators Update, as well as some new ones. Redstone 4 is scheduled for launch sometime in March/April 2018, so there's plenty of time between now and then to get some new features in. Here's what we're hoping Microsoft will focus in with Windows 10 Redstone 4.
Modern File Explorer
One area where I'm hoping Microsoft will focus their efforts with Redstone 4 is the File Explorer. We all know the File Explorer is long overdue a refresh, as its last major update was back in 2012 with Windows 8, where Microsoft introduced the Office Ribbon UI to its header. Since then, only small incremental updates have been made to File Explorer.
File Explorer as is works great, and as the old saying goes, "if it ain't broke, don't fix it," but just because something works doesn't mean it isn't due for an update. A new UI is in order, to say the least, along with several other enhancements that should be there but aren't. Things like a duplicate file option in the context menu, or tabs, for example.
Tabs is a big one for many users, and I know there are several people out there who think tabs in File Explorer make no sense. That's fine, but for millions of people out there, tabs in File Explorer do make sense. I hope tabs are at the top of Microsoft's list of things it needs to add to File Explorer, as it'll allow me to keep my desktop clean of unnecessary File Explorer windows when transferring files across directories.
What's more, with Fluent Design on the way, File Explorer will stick out like a sore thumb more than ever if Microsoft doesn't give it a new lick of paint. I don't mind how Microsoft does this, whether it be through updating the existing Win32 program or introducing a new Universal Windows 10 app, as long as it gets the Fluent Design treatment for alignment with the rest of the OS.
Tabbed Shell
Tabbed Shell is something I exclusively wrote about earlier this year, that will allow apps to be grouped together under a familiar tabbed UI like that found in Microsoft Edge. This would enable users to group apps that don't have tab support natively, making for a much cleaner experience on devices with smalls screens.
For example, with Tabbed Shell the user would be able to have multiple instances of an app that doesn't have tab support such as Word 2016 under one tab UI handled by Windows 10. Microsoft has already laid down early code for this feature, and if it hasn't been canceled internally, Redstone 4 might be a good time for it to show up.
Timeline
This is a pretty obvious one. Considering Timeline has been cut from the Fall Creators Update, it makes logical sense to assume the feature will be showing up with Redstone 4 instead. Microsoft already has working code of Timeline in its internal builds of Windows 10, and the feature is working as intended. So it shouldn't be too long before Insiders can test out this functionality.
Timeline is essentially a glorified recent apps screen, that pulls in all your previously opened apps from across devices over the last several days. Clicking on an app in Timeline will open that app exactly where you last left it, saving time when needed to continue working on a project or document.
What's more, Timeline works across phones too. If you have an iOS or Android device, Timeline will pick up apps that hook into the Timeline API even if it's not a Windows-based device. Pretty clever.
Cloud Clipboard
This is another obvious one, and one that some would argue is more important than Timeline. Cloud Clipboard is another cut Fall Creators Update feature that was supposed to give Windows 10 a cloud-based clipboard, allowing users to copy text on one device and paste it on another. Since this feature isn't coming in the Fall Creators Update now, I'd like to see it arrive with Redstone 4 instead.
Consistent UX
Last but not least, I hope Microsoft finally sort out the major inconsistencies Windows 10 has with design in Redstone 4. With the Fall Creators Update, Microsoft will be shipping an update that has elements of its new Fluent Design System, as well as the old Microsoft Design Language 2, and even older classic Windows designs in some areas. Windows 10 is currently suffering from what Microsoft internally refers to as Zebra UI, where different design languages are in play at the same time.
Microsoft is trying to minimize the amount of Zebra UI found in Windows 10, and hopefully, with Redstone 4 we'll start to see that come into effect. For example, context menus are still incredibly inconsistent in Windows 10, as are several of Windows' built-in apps. The Fall Creators Update will temporarily make this worse too, with the reveal effect showing up in some places, but not others. Microsoft needs to get serious about its design consistencies soon, and I'm hoping that will happen with Redstone 4.
What do you think?
That's just our quick list of things we could think of off the top of our head. Of course, there's room for many more things in Redstone 4, so if you have any ideas for what you hope Microsoft will add with Redstone 4, make sure to let us know in the comments!
Zac Bowden is a Senior Editor at Windows Central. Bringing you exclusive coverage into the world of Windows 10 on PCs, tablets, phones, and more. Also an avid collector of rare Microsoft prototype devices! Keep in touch on Twitter: @zacbowden.
It's a bit like Fawlty Towers, only with mobile replacing "the war"... of course. (having written that, I've realised FT analogies could be applied all over really)

Don't mention Windows Phone to them on Twitter. I mentioned it once but I think I got away with it

They won't confirm or deny and that's what irks me.

I don't mind them not being able to say. I think some of them are too hostile to fans who ask genuine questions (some of the fans are ass holes though)

I get that. I just don't want them to assume that we're all just going to read between the lines. Make a formal announcement, make an statement. I'm sure most of these fans just want closures.

Seems like Redstone 4 would be a good time for the feature2 branch to fold back in, and mobile get its delayed features. By them I am sure all the bugfixes will be solid, and their other OS work (windows on arm, andromeda, one core changes for bringing mobile features to desktop, cshell etc), will be mature enough to allow it.

UI fixes for tablet mode. Live tiles need fluent redesign imo. Wouldn't be surprised to see tiles go away and icons return. Most people like icons better than tiles. Time to move on

how is a tile better than an icon for a touch screen? technically, its just a larger icon which helps with touch screens. plus, icons is the most distracting thing to me now that i've moved from windows 10 mobile to android. people liked to complain that live tiles was sensory overload, but i'd say the explosion of colors and pictures with no rhyme or reason known as icons is much more distracting. there's no clear contrast or deliniations between one icon and the other. moreover, they're generally sprite-like and not visually square. All icons are still technically squares, you just don't see the whole square. you can still click it with a mouse and select the icon though. well, on PC at least. i've never bothered trying to figure out if icons on android are sprites on a transparent square, but i don't see why they wouldn't be.

@pjhenry1216; Totally agree and then some. Live Tiles does a whole lot more than stand there being boring. I've seen those Iphones and those Icons are just hideous to look at I mean it's really a junk yard that has gotten old. Live Tiles are an open window to your world it's like or practically the same as being indoors while looking out the window at the world and it's many stimulating wonders and it's your's personnally.

I love live tiles: a great, useful feature (when properly used) that sets windwos apart from the other OSs

Even if the live tiles didnt show information, asthetically they are nicer. They fit together nicely like puzzle pieces and the colours generally work well together. With icons, its just a clusterfuck of random colors

I recently turned off a lot of live tiles. Too distracting for me. I have made use of groups on the start screen though and like that.

I find that sometimes too, especially if they're not offering useful info, like the people tile. But still, being able to resize and position it is still nice.

I LIKE TILES. If you don't like tiles, just go to the small size tile and you have an icon. Or turn on transparency for Tiles and guess what, it is an Icon with label at normal size. I seriously don't get the hate for tiles. You lose nothing by having tiles

I have to agree. Half of the time tiles are broken in Windows 10. They were much more reliable in Windows 8.1. The start menu and all app list needs a redesign in desktop mode. They need to give us an option to hide of those ugly alphabets and the tile behind icons (compact list). While in tablet mode use all the blank space for the app list. I miss Windows 8.1 app list. http://i.imgur.com/4adsTmg.jpg
http://i.imgur.com/DBaHDuH.png

Looks like no one agrees with you whatsoever on that point so I think you're very wrong, tiles are much more favored over icons I think according to the 13 thumbs down so far

Prefer the older windows start menu to be honest, I hate tiles in Windows 8 and just because MS puts them into a start menu instead of a start screen do not make them better. Me should have given people a choice, still at least it leaves room for thrid party start menu providers.

Few UI fixes for tablet mode would be nice. ATM, I don't even use it. Doesn't seem to have much advantage over desktop mode. Maybe if it were really good, I might. Perhaps a solid range of gestures would help. I'd say its more a matter than tiles need fixing, rather than scrapping. They work perfectly on mobile, but occasionally not so on desktop. With fluent design to snazz up the look, all it really needs is to work properly.

Time to move on... back to icons? 😁

And please update the new File Explorer through the Windows Store, as well as Edge.

That would be difficult as the File Explorer is a part of Windows Explorer i.e. Windows itself. It wouldn't be impossible though, just a huge amount of work.

New system fonts please. (maybe an upgraded version of the current Segoe UI)

i think the i dea is that cshell is starting with fall creator's update and will be released in phases or something like that. i think cshell will only support desktop/tablet at first. i could easily be mistaken though.

I think even the current shell supports both PC and tablet. If CShell is coming in the FCU, then I have a really BIG reason to be exited about lol. I'll just flash a Windows 10 FCU ROM on my Android Phone (Zenfone 2 which has 4GB RAM) and run it as a Windows Phone lol this is crazy!!!

well, the current shell of Windows 10 supports tablets & PC. CShell is still in development. Edit: by that i mean, the first release will *not* have mobile.

What exactly would the benefit of bringing cshell to a non-mobile platform be? It might make sense for tablets, but I am struggling to understand why desktops would be a priority for an adaptive UI.

Ummm, cause you have to start somewhere? You can't bring CShell to only Mobile. Then you're just in the exact same situation now. Different shells for different versions of the OS. Right now each one has it's own shell. CShell will eventually be compatible with all of them. If you want regular windows to run on mobile, it *needs* to work where regular Windows works, hence desktop. So it *has* to be on desktop prior to mobile.
Edit: Why would one form factor require less of a need to adapt to its screen size than another?

I would love to see a better file management system in file explorer, and not just a new UI. I would love to see some type of a tagging, or labeling system to better organize my files in to libraries or something similar.

Ability to run iOS mobile apps in an appropriately sized window under Windows for ARM.

I heard rumors that full iOS and Android emulation were coming, but I wouldn't hold my breath on it.

Why would they do that, Microsoft have Project Islandwood to port apps from iOS. More to the point how would you get iOS apps onto Windows anyway.

Android? Maybe. How exactly could they emulate iOS apps? The only way to get an iOS app is through the Apple app store, which is only available on iOS devices. Unless you mean emulating the entire OS, which would be a really ugly implementation and would likely attract the attention of Apples legal team very quickly.

I would take either. I only led with iOS because I understand they are slightly better than the Android versions. As a Windows 10 mobile user, I would not know. I am concerned that as soon as Google gets it working on Chromebooks, or Apple caves to the touch screen trend and gets it working on Macs that it will be an expectation for PCs and Windows 10 will be at a competitive disadvantage just like Windows 10 mobile. How? This question was about the wish list. I would not begin to say how. It seems like having an ARM environment, having a Unix environment, and that the recent announcement of being able to test iOS apps on a PC are mileposts along the way. But this is from a non technical perspective, perhaps it cannot be done.

No. Port your apps to UWP

Yes some actual OS features listed here. Kinda feel it's cheating a bit for them to say additions to or a nee app that's already possible on existing SDK is a part of an OS update. The ones here are actual OS features. Unless they improve it quickly I think they should push My People to RS4 too, it's particularly nasty in tablet mode.

*cough* UI performance *cough* Also the completion of CShell 1.0 would be nice. Need to get the next generation mobile platform up to 1.0.

Interactive live tiles! Guess no one cares about then any more

I would like to see a Directory Compare feature.. so duplicate files can be eliminated or older versions updated to latest one PER DIR selection

Hopefully redstone 4 or 6 might be an improvement on Windows 8.1, I miss the speed

i'd really like to see a benchmark on the same machine between 8.1 and 10. i personally always found 10 much faster and never understood the few people who'd comment that 8.1 was faster.

But somehow I fell that navigating through the settings app in Windows 8.1 was more fluid and those fun animations added a lot to it.

i do not find ten any slower than windows 8.1, but I it is no faster either. when i had my old computer, I found that my software on ten worked about the same speed as it did on 8.1,

Cannot wait for native tabs in file explorer. Have used 3rd party programs in the past to get that result but a native option should in theory be even better and suffer from any potential issues.

I'd like to see Windows 10 run just as fast on my PC in 5 years time as it does now, and not be overloaded with more and more features and GUI gimics that mean that Windows takens more resources to do exactly the same tasks that I always do. Like booting up in the morning. I know that it's unfasionable, and a little off topic, but when I brought Windows 7 it ran more or less identically from the day that I got it to the day that I scrapped it. The same with Windows Vista, and XP. I'd like to see Microsoft optimizing code and embedding the ability to switch off graphical features and gizmos to make sure that those of us who either don't or can't buy new hardware can still use our existing hardware in the future

most people would probably disagree with you about xp, vista, and 7 being as fast at unboxing vs 5 years later. that was the whole reason behind introducing the "refresh" of windows 8. plus, the UWP actually is geared towards this concept. if you only install apps from the windows store, you should theoretically notice very little difference.

Yea, I just did a fresh install on my PC, WOW what a difference! Especially at start up. I wish all my apps where UWP/Centenial based. My PC would stay fast.

Fast, but limited to a sand box environment. Windows Store feels too much like an app Store rather than a full software repositiry.

even installing centennial apps would provide the same benefit however. so, as long as folks keep adding their apps there, it will do better. at this point though, i'd say it's still better at running "as fast" as it does at first install as XP through 7 though. I mean, Win10 runs better in most cases than those older OSes anyone on the same hardware.

If I do a vanilla install of Window XP, and then reinstall it on the same hardware 5 years later, with all the updates and service packs, it will essentially run the same ad the first install. windows 10 may not run at all with the same hardware because the requirements may have changed. Or it may gave so many GUI changes that it might run much slower doing the same tasks. As for the windows store, its mostly just apps, not propped software. There have been a few attempts but many of us use software from rival companies that won't ever appear in the store, or open source programs which do things that store apps can't it won't. Will you ever get Steam on the Windies store, or github repositories, or even Adobe suites?

well, i can tell you that it'll most likely run slower as XP's service packs are on par with Windows 10's updates, particularly Service Pack 3. that added an entire security layer to the whole system, amongst other things. in any case, what you mention about Windows 10 compatibility is true. though if you keep your install media (which i assume you would since that's the only way to reinstall any other OS that you mention), you'll just be out of support, but you can install all compatible updates since the feature updates require the previous one to be installed first. Edit: You might not get everything, but you will get some. Installing a legacy app on Windows 10 will slow it down as much *or* less than on Windows XP though. So any app that does appear in the store is just one step better than older Windows. Plus, its then compatible with Windows refresh and more easily backed up & re-installed during a Windows refresh/install. So again, I still see very little benefit to staying on an older platform. Windows 10 is still *as* compatible and only offers advantages and extra features. The older systems offers nothing that Windows 10 doesn't as far as I can tell.

The usual reason for seeing slow down is the registry is getting cluttered or multiple start up apps checking for upgrades. This also happens alot when you install then uninstall a lot programs. UWP eliminates both of those issues. I don't know why you would see degradation in 10 and not in 7. If anything 10 has improved the situation by virtualizing the registry for some apps. Perhaps the apps that you used on 7 had less baggage to those you use now on 10. I don't think your problem is 10 as it actually has less start up services than 7 did, I think it is the programs you are using.

I was more thinking of the OS itself, rather than registry clutter. Window XP is still essentially Windows XP, even after 10 years, but they are adding so many new things into Windows 10 that it will inevitably get more and more resource hungry over time. Every fancy transparency that gets added or every gadget it gizmo will slowly lead the base OS to need more resources. Little by little the OS will need more and more resources until even a clean install in the same hardware will be slower.

Yes, you are right. I want all the four mentioned above.

Cloud Clipboard needs to have a clipboard manger so that we can copy multiple things and paste them as needed.

That was also announced. Watch the day 2 keynote.

LooooooL, Damn Microsoft!!! WHAT ARE YOU DOING?!?!? Most of the features mentioned here was supposed to be in fall update!!!

As a 70 years old user of my newish 950XL, I find tiles easier to use. Surely having the option to have tiles or icons, or even a combination, cannot be rocket science.

I don't get the hate of tiles personally. If you turn them transperant they are essentially Icons anyhow. I like my tiles. In practice they are more useful than tiles and widgets (although theoretically widgets can be more powerful)

With no future for mobile I really don't care that much.

This time next year: Timeline postponed and reportedly scheduled for RS 6. We hope CShell arrives with RS9.

Consistent UX Not gonna happen. There's still NT4 era UI elements. Have you looked for a driver on disk recently? While I agree the OS should have consistent UI, it's not going to happen as long as people think "If it's not broke, don't fix it"

That's why were hoping for it! The more time passes, the more embarrassing it gets. So stupid to pile one design on top of the other for 15 years 😩

Streamlined UI would be the highest on my list. I hate it when all their own apps or context menu's all look so different. Even the flyout for OneDrive doesn't look like Win10 (dark mode)...

All I want is for them to move on from Redstone... I mean, it's a cool name, but they should change it up.

It's not the official name anyway, sooo... I do think they could get more... creative than Creators Update -> Fall Creators Update.

I'd like edge new tabs to open to my default home page instead of the limited forced 3 choices microsoft give me. I want to see plex and Jodi stay on monitor 3 when I'm in multi monitor mode instead of always sealing randomly. I'd love to see some kind of tile editor cause let's face it most programs have rubbish shortcut tiles and there's currently nothing inside windowz to make it look nicer. Last I want gestures beta google apps and santander app and vodaphone uk app and wireless mobile pay to be there on a new microst mobile phone with a guarantee microsoft won't abandon it for 6 years. My 930 was abandoned for. The greater update and that's only 3 years old. Not exactly looking good mr microsoft. Maybe that's too much to ask for so let's just get the ability to open a new tab in edge to my default home page pose and that's google.

Ps; although in 2016 plex was claimed to work with contana it's absolute bs. Plex and netflix should work with contana for movies and tv shows.

I think if they want to work towards a consistent design, they need to come up with a way to centrally define design elements. Kind of like the switch from dark to light mode. XAML resource dictionary should be external to the apps, so that when you define an element like the right click menu, that it defines it everywhere, in all apps that don't override it. This could be the basis of a good skinning engine.

I would like to be able to place tiles where I want on the start menu instead of the stacking behavior we have now.

ARM support not in the pipelines? Or is that coming in Redstone 3?

Wish google apps come to windows 10 store.

Consistent UX is number one for me

Some example of zebra UI?

Right click on the desktop then right click on the taskbar, two different UIs for a right click menu.

Some pretty simple things never made the light in Windows: the simplest one is adding an Office style toolbar to the Notepad. You cannot select and, using the control key, copy a text from Notepad to another application.
I agree that Windows Explorer has an outdated UX. Tabs would be welcomed.
But my main pet peeve is the constant change of typing focus whenever a new app is started. E.g., when I am typing in an application, say Notepad, and I start an administrator app, say Visual Studio, my focus jumps 'automagically' and it leaves me wondering what happened. This is a very old Windows problem that never was given enough attention.
And, finally, the taskbar should automatically expand to take all available monitors. I use two, and I am changing to three. There is no configuration to do so.

A clipboard that shows you all the copied stuff you ever copied would be great. That way I don't have to keep going back and forth to copy and paste. It could be an option in the right click menu

The old colour picker needs updating to new UI and added functionality... the current on is old , ugly and fails to keep custom colours loaded from one fuction to the next in many situations ( let alone for a permanent colour for use at any given moment).
The picker needs the ability to sample colours from anywhere on the screen at any time and also name and store palettes permanently. This is very important for people who work with colour (everyone), especially for the millions of users who need unified colour management across multiple apps.
This is a major bugbear in windows.
The current colour picking module ( or whatever it is called), laughs in the face of creators like an undead ghoul. Better folder organisation, a colour coding on that would be really helpful too, and let us be finally rid of that glaring white background in windows explorer....AAAaaarghh my eyes.

Cortana Skills, Timeline, Eliminate Zebra UI. One after that I'd love to see the new xbox UI as an option in windows and vice versa, as a part of cshell. Would be awesome if they _both_ scaled too, so they could both be used on tablet and mobile. And of source redstone 4 might be a good time to fold feature2 back into the main dev branch, and deliver those delayed features. Assuming the other work on andromeda, windows on arm, cshell and one core in general is mature enough to allow the time spent. We know there's a backburner of half built features, and bugfix time should by then, have cleaned up most of the important issues (I hope!)

Really, that's it? what about: 1. super fast file search (take example from ultra search) and better file system 2. better app installation process (like app uninstallation process that actualy cleans files leftovers and registery) 3. file system protection against ransomeware these are but few of the things that I want to see before fluent design in file explorer

2&3 have been fine for years

1. Indexing already does this and what file system would be better than NTFS 2. The Store is there for just that purpose but I know what you mean, win32/x86_64 apps leave entries in the registry and can leave files on the hard disk that never get removed. A solution to this could be built into Storage Sense or even Disk Cleanup. 3. That's Controlled Folder Access and that's already in the Fall Creators Update.

Though people pay a lot of attention to UI, File Explorer lacks many basic functionalities. Not compatible with UNIX file systems like ext4 and NFS, poor WebDAV support. Having the MAX_PATH problem for decades. Overlay icons are limited only few. Ribbon UI isn't customizable though MS Office can do since 2010.

That's because even big companies have to prioritize. None of those things you mention would seem important to the vast majority of users.

Developers care those functions. That's why many developers escaped from Windows OS and don't make UWP apps.

It becomes more interesting...

timeline, not interest in, I hope that it can be disabled when it comes, the same with cloud clipboard, saying that I expect that will require an MS account, so makes no difference to me. the file explorer is ok as it is apart from the awful ribbon, need to go back to normal menus, I know Ms won't, but they should. this is why I mainly use a thrid party file manager. The UI is a mess, I am not sure what Ms is doing, in fact I do nto think they know what they are doing. What we need in Redstone 4 is more control over privacy, allow us to turn off telemetry, more control over cortana, in that we can switch it off, allow the choice of a windows 7 style start menu or the thing that Windows 10 uses, allow us to get rid of the lock screen, we can get rid of it on boot up, but not when the computer comes out of sleep mode. Allow us to get rid of more apps that we may not want.