Review: HP Glisten Camera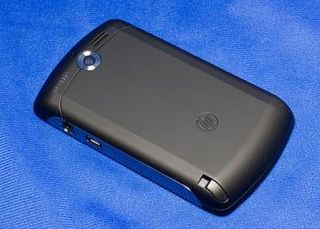 We took a look at the HP Glisten and while the Windows phone isn't as flashy as some of the others recently released, we found it to be a quality device. The Glisten is "old school" in design and while it may lack "sexiness" it fits well with those looking for a no-nonsense phone.
We skipped commenting on the Glisten's camera so we could take our time to give it proper attention. While not everyone looks to the camera as a selling point, many do. Not everyone carries a standalone digital camera and relies on their phone's camera to capture those memorable moments in life.
Follow the break to see what memorable impressions the HP Glisten's camera made on us.
The Camera
The HP Glisten has a fixed-focus, 3.1-megapixel camera with video capability. The fixed-focus aspect of the camera is a bit of a disappointment. Fixed focus cameras basically are set to focus between two set points. It lacks the accuracy of variable focus cameras and the result is a hit with image quality.
Shutter actuations are accomplished by pressing the center button on the control pad. Setting the phone to silent or vibrate will also silence the shutter sound. There is a lag time between pressing the shutter and capturing the image. If you move the camera too soon, you'll blur your picture. This is likely due to a small buffer size between the camera sensor and storage location.
The Software
The camera software on the Glisten helps make up for the fixed focus lens a little. It won't turn lemons into lemonade, but it will take away some of the sour taste.
The main screen/viewfinder has a series of icons across the top indicating capture modes, white balance setting, digital zoom setting, pictures remaining in storage, the location of storage (phone or expansion card) and image size. To the left corner is an icon that will launch HP's Photosmart application (picture viewer) and to the right, the settings icon.
You have seven capture modes that include photo, timer, burst, frame (frames your pictures with decorative framing), panorama, video and MMS video modes. The bad thing about the capture modes is that by default the camera returns to photo mode when you turn off the camera. If your primary use for the camera is video, I can see this being a pain.
You have six exposure modes/effects that include Normal, Black&White, Negative, Solarize, Sepia and Aqua. Whichever style you choose is reflective on the screen as you take the picture. If you choose Black&White, the viewfinder will be in black&white.
The Glisten's camera has two resolution settings (1600x1200 and 2048x1536) and you can adjust the white balance based on a range of lighting conditions (incandescent, fluorescent, daylight, and cloudy) or let the camera choose the best with the Auto setting.
The camera software on the Glisten also allows you to adjust how the software processes the image (in-phone) with respect to brightness, saturation, sharpness, and contrast.
The software on the Glisten also has Capture Settings that allows you to customize controls such as where to store the pictures/videos, how long the timer is, how many photos in a burst, video format, shutter sound, etc.
Performance
It is very hard for a fixed focus camera to compete with variable focus cameras. Whether the camera is on a Windows phone or a stand alone camera, fixed focus cameras enter the game handicapped to begin with. The Glisten, unfortunately, is not an exception. Note: The only processing performed on these photos was to re-size them for publication.
Unedited, image quality is mediocre at best. I experienced a mixed bag of results ranging from noticeable color casts to over-saturation, to out-of-focus images, to decent images. The fixed focus lens appears to have a minimum focusing distance of about one foot and is not as sharp (as expected) as other phone cameras I've tested.
Indoors, you need a good bit of light to keep the shutter speed up there to avoid blurring due to camera or subject movement.
The exposure effects give a glimmer of hope and creativity to the Glisten's camera. I found the Sepia and Negative settings to perform the best.
There's not much difference between Sepia and Black/White with the brown tone giving the Sepia a slight edge in quality. Aqua simply increases the blue color cast and Solarization takes an acquired taste.
I picked the worst week possible to test this camera in that it was either cloudy or raining all week. The camera did seem to work better when your subject is beyond 3 to 4 feet away.
Using processing software, I can improve quality making the images more presentable. You can also tinker with the in-phone processing settings to help ease the pain but, if you don't like messing with image processing, I wouldn't rely on the Glisten's camera beyond emergency use (documenting a traffic accident), a contact photo, or a casual snapshot.
Video capture wasn't much better with regards to image quality but it was still lacking. The video was dark and softly focused.
Overall Impressions
While I liked the Glisten overall, if the camera is a critical feature in considering a Windows phone I'de look elsewhere. If you're in a jam and need to document a traffic accident, something you see in the store while shopping, or need a thumbnail picture for a phone contact the Glisten's camera will do.
However, if you're wanting to take a picture of your children on Santa's lap, getting a school award, or use your Windows phone camera for similar photographic needs (pictures that are more than a casual snapshot) the Glisten will not do. In defense of the Glisten, it is more designed for the professional/conservative crowd that wants more of business styled Windows phone than a mult-media machine. The camera feature is still useful but seriously limited.
I still like the Glisten and while it has nostalgic features and design, the camera should have been more up to date.
Get the Windows Central Newsletter
All the latest news, reviews, and guides for Windows and Xbox diehards.
Phil is the father of two beautiful girls and is the Dad behind Modern Dad. Before that he spent seven years at the helm of Android Central. Before that he spent a decade in a newsroom of a two-time Pulitzer Prize-finalist newspaper. Before that — well, we don't talk much about those days. Subscribe to the Modern Dad newsletter!
Thanks for that update, George. That finishes up the review nicely.

Unfortunately the reviewed camera is another example of slow small aperture imaging devices utilizing cheap readily available camera modules that rely on their pinhole-like attributes to hide inferior optics. While adequate for well-lit static scenes and low-res video capture, they hardly rate above "better than nothing" status. Until reviewers and customers demand something better, expect more of the same.

I like this blog I am very excited about this one.Thank you for this one.I need this kind of important information and you provide it to us thank you for this one.This article contain some useful information.

I have found this phone for the most part to fit perfectly within your descriptions. I have found the quality when adjusting the lighting to be quite good and fairly acceptable, however, my main beef with it is that after a while being set to the storage card as the main destination, it suddenly claims there isn't enough room and that's quite the contrary. I have PLENTY of room on my microSD but suddenly it starts claiming it has no room and will only work with the phone storage. Is there any idea why it does that and how to make it NOT do that or fix it? I have been looking for a solution but so far no luck. Any help would be appreciated. Thank you in advance.