The Roccat Kone has been around for what seems like a generation. First launched in 2007, the Roccat Kone went on to become one of the most trusted companions for competitive gaming and esports. Gamers take their peripherals seriously, and choosing the best gaming keyboard and best mouse really can (and often does) make an in-game difference.
With more than a decade of experience designing and making mice, Roccat (now part of Turtle Beach) is launching the Kone Pro. As the name implies, the Roccat Kone Pro is designed with improvements on the current Kone and is available in arctic white or ash black. With plenty of promised features and alterations to the performance of the Kone, is the Roccat Kone Pro worth choosing for your gaming rig?
Bottom line: If you need a gaming mouse that will focus on nothing but making you score more points in a variety of PC games, look no further than the Roccat Kone Pro.
For
Lightweight
Accurate Owl-Eye sensor
Reliable Titan optical switches
Smooth operation
Gorgeous design
Against
Profile setup can be fiddly
Roccat Kone Pro: Price and availability
The Roccat Kone Pro comes in at $80, though the wireless version in the form of the Kone Pro Air is available for $130 if you prefer a mouse without cabling. At $80, the Kone Pro isn't overtly expensive compared to the competition and is still a new product, so don't expect to see any price drops anytime soon.
It's possible the mouse may go on sale for promotions like Prime Day or Black Friday. You can expect to find the Roccat Kone Pro at most retailers that sell PC peripherals, including Amazon, Best Buy, as well as Roccat's own online store.
Roccat Kone Pro: What you'll like
I'm used to seeing gaming mice with sculptured designs that fit the hand well and aggressive styling with plenty of RGB lighting to boot. It's refreshing to use the Roccat Kone Pro, which is a little more reserved in the design department. That's not to say it's not a good-looking pointer, quite the opposite. It's gorgeous in the most subtle way.
This shape is actually iconic and is the same Kone shape we've seen for more than a decade. Roccat has simply refined this shape to border on perfection. In fact, almost everything has been over-engineered to create an exceptional gaming mouse. Roccat employed anthropometric research to work out a design that fits any sized hand and supports all grip styles.
The white version of the Roccat Kone Pro would be interesting to wield, but I'm a big fan of this ash black review unit. The main unit isn't a mere slab of plastic glued together. As evident with the Roccat AIMO RGB lighting effects enabled, there's a solid-yet-light honeycomb shell that makes up the Kone Pro. This not only provides strength but also allows Roccat to weigh in the mouse at just 66g.
Up top are the two main left and right-click buttons. These main buttons use Roccat's Titan optical switch, which is rated for a good 100 million actuations. They're loud, without being too loud, and don't feel like it's too much of an effort to quickly press down for rapid reflex play. And I just love how the RGB lighting glows underneath, revealing the honeycomb structure design.
I read the product page before unboxing and thought there was no way I would find the Roccat Titan Wheel Pro so satisfying to use compared to other mice, but boy, was I wrong. Milled from solid aluminum, this sturdy scroll wheel truly is something else. There's a tactile click when pressed, and it feels responsive when scrolling up and down.
Image 1 of 4
There are two side buttons for your thumb to utilize, and these too feel premium, which is surprising since side buttons are usually where you'd be able to tell some sort of difference. Proudly displayed on the front face is the Roccat logo with the Kone branding just underneath — interestingly, the company omitted the "Pro" from this etching.
Inside the Roccat, Kone Pro is the company's Owl-Eye sensor, capable of hitting up to 19,000 dots per inch (DPI). The sensor itself is based on the excellent PixArt PAW3370. This allows for acceleration and speed of 50G and 400 inches per second (IPS), respectively. What this translates to in games is a rapid response for anything from first-person shooters to real-time strategy games.
Putting everything together and it's one amazing gaming mouse, and that's without touching on the heat-treated pure PTFE feet for smoother gliding over the best mousepads. Roccat even throws in spare PTFE feet for replacing the pre-installed set if you're a heavy and hard-hitting gamer. Overall, I enjoyed using the Roccat Kone Pro so much it's my new daily driver, replacing the excellent Razer Basilisk Ultimate.
You can download Roccat Swarm to customize the Kone Pro, but really this is optional since most settings can be configured directly on the mouse. While this does require the manual to figure out how it all works, it's quite intuitive once you've memorized all the functions. To activate config mode, simply press and hold the profile button (located underneath the mouse) and left-click button for three seconds.
Once you're up and running, there's really no issue using the Roccat Kone Pro for general use and gaming. The company's PhantomFlex cable is similar to Razer's braided cabling, and it's a joy to use. There weren't many times when I found myself lamenting the fact this isn't a wireless mouse. Then there's the two-year warranty from Roccat that'll see you using the Kone Pro for a good few years.
Roccat Kone Pro: What you won't like
If you're a fan of switching DPI settings on the fly, you'll find life difficult with the Kone Pro. It's possible to save settings to a number of profiles that can be switched between using the dedicated button, but this requires flipping the mouse over physically. In a firefight, this simply wouldn't work well. If you enjoy dedicated DPI buttons near the scroll wheel, you'll need to readjust yourself here.
I like the way Roccat allows one to configure everything from polling rate to DPI settings with no software needing to be installed. It may appear to be a little fiddly at times when first starting out (and you will require the manual to begin with), but once you've changed things around a few times, it becomes rather intuitive.
Roccat Kone Pro: Competition
The competition is fierce for gaming mice and keyboards. There are so many options out there, ranging from budget-friendly and affordable up to the premium and high-end pointers. The Roccat Kone Pro is designed and priced to compare with the likes of SteelSeries, Logitech, and Razer.
The Razer Viper 8K (we reviewed the previous Razer Viper) is our top-rated mouse for gaming and sits at the top of our recommendation list. The Roccat Kone Pro certainly trades blows with Razer's pointer, weighing less and coming with similar buttons switches and an optical sensor.
Swipe to scroll horizontally
Category
Razer Viper 8K
Roccat Kone Pro
Switches
Optical
70m click rating
Optical
100m click rating
Sensor
Focus+ (optical)
20,000 DPI
Owl-Eye (optical)
19,000 DPI
Speed
~650 IPS
50G
~400 IPS
50G
Polling rate
8,000Hz
1,000Hz
Weight
71g
66g
Profiles
✓
✓
Buttons
7+1
4+1
There's also the excellent SteelSeries Rival 600, which comes with a few more advanced features to the Razer Viper 8K and Roccat Kone Pro. This pointer allows you to remove the side grips to reveal magnetic areas to attach provided weights to alter the handling.
Picking a mouse using features and specifications is a good way to choose the best available, but there's also the case of personal preference, which plays a major role in choosing the right mouse for your gaming setup. I would recommend heading to a brick-and-mortar store to try some mice out and get a feel for what works for you.
Roccat Kone Pro: Should you buy it?
You should buy this if ...
You want a premium-designed mouse
You want a mouse with strong ergonomics
You want an exceptionally good gaming mouse
You shouldn't buy this if ...
You plan to play MMO games
You need additional buttons
You prefer wireless mice
Roccat mice are considered by many within the gaming community to be the best for playing games. The Kone Pro is an exceptionally good gaming mouse that focuses on getting all the most important parts right. It has a killer sensor for accurate travel, great switches for the main two clickers, and a comfortable ergonomic design for long sessions.
This mouse may be brilliant, but it's not for everyone. If you're more into MMO games like World of Warcraft, Elder Scrolls Online, and other titles that require an extensive setup of programmed buttons, the Kone Pro may fall a little short. This model also isn't wireless, though there is a wire-free version of the Kone Pro.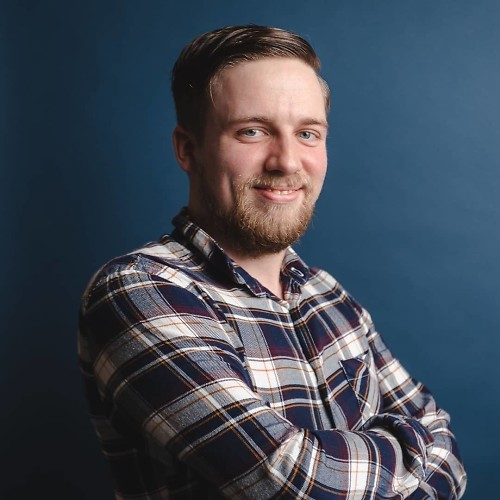 Rich Edmonds was formerly a Senior Editor of PC hardware at Windows Central, covering everything related to PC components and NAS. He's been involved in technology for more than a decade and knows a thing or two about the magic inside a PC chassis. You can follow him on Twitter at @RichEdmonds.