Rogue Company: Everything you need to know
Dive into a new experience.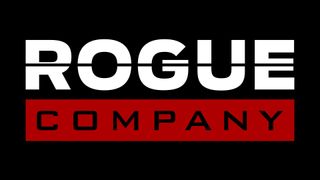 (Image credit: Hi-Rez Studios)
Hi-Rez Studios is back again with their latest IP, Rogue Company. This brand new multiplayer shooter aims to deliver an incredible tactical third-person experience that merges some battle royale aspects into it.
For those looking to jump into the world of Rogue Company, here's everything you need to know about the title.
What is Rogue Company?
Rogue Company is a tactical third-person multiplayer shooter that puts players in the shoes of various top-secret, elite mercenaries from around the world. As these mercenaries, players will jump into a match with their weapon of choice, and take part in various game modes to come out as the victor. Unlike typical multiplayer shooters, though, Rogue Company plays much more like tactical first-person shooters such as Counter-Strike or Valorant.
Can I check out any Rogue Company trailers?
You can check out an in-depth look at some of the gameplay for Rogue Company in the trailer above, which shows off some of the various rogues available to players, as well as what players can expect in the Demolition game mode.
What's gameplay like in Rogue Company?
At face value, Rogue Company is very much a tactical third-person shooter that plays similarly to games like Counter-Strike: Global Offensive, or the recently released Valorant. Before the start of a game, players will select from a handful of rogue agents, each with their own unique abilities and look. Then, players will have to spend on weapons before a game starts, with kills and objectives being completed earning you more money for the following the rounds.
While Rogue Company's gameplay is very similar to other tactical first-person shooters, Rogue Company also incorporates many features usually seen in battle royale titles. Things like being downed by an enemy, reviving allies, and gliding into the map to start a game are all included in Rogue Company, and give it a nice change of pace from standard tactical shooters.
Is Rogue Company free-to-play?
Hi-Rez Studios has said that it plans to take Rogue Company free-to-play at a later date, but as of right now, it will cost you to play. Since Rogue Company is in closed beta, players will need to purchase one of three available Founder's Packs to get into the game.
Thankfully, for those interested in playing, the Founder's Packs do offer some instant perks for the game. You can check out a breakdown of the three different Founder's Packs below:
**Starter Founder's Pack ($14.99) **
6 Free Rogues + Squad Unlocked
Rare Spray - Founder
Epic Emote - Superstar Dance
Rare Outfit - Speed Demon Ronin
Epic Wrap - Solar Flare
Standard Founder's Pack ($39.99)
All perks of Starter's Founders Pack, plus six additional rogues
Rare Outfit - Extermination (Chalked Up) Chaac
Ultimate Founder's Pack ($59.99)
All perks of both Starter and Standard Founder's Pack
Epic Outfit - Night Runner Lancer
Rare Spray - Chalked Spray
Epic Emote - Leg Day Dance
1500 Rogue Bucks
Does Rogue Company support cross-platform play?
One of the biggest pluses to Rogue Company is that the game fully supports cross-play across all of its platforms, so players on Xbox One, PlayStation 4, PC, and even Nintendo Switch can all play with each other. Even better, Rogue Company also features cross-progression across all systems, so players won't have to worry about leveling up their characters and accounts multiple times.
If you want to take advantage of Rogue Company's cross-play and cross-progression abilities, you'll need to head over to their site and link all of your applicable accounts. After that, you're good to go and can play the game on whichever platform you like.
Dive in!
(opens in new tab)
Dive in to a brand new game.

The world needs saving, and only the best of the best can do it. Suit up as one of the elite agents of Rogue Company and go to war in a variety of different game modes.
Xbox Series X/S
Main
What is the Xbox Series X release date?
How much does Xbox Series X cost?
Why you can't preorder Xbox Series X yet
Windows Central Newsletter
Get the best of Windows Central in in your inbox, every day!
Anthony Nash has been writing about games and the gaming industry for nearly a decade. When he's not writing about games, he's usually playing them. You can find him on Twitter talking about games or sports at @_anthonynash.
Windows Central Newsletter
Thank you for signing up to Windows Central. You will receive a verification email shortly.
There was a problem. Please refresh the page and try again.