Rumor: Telecom New Zealand won't be getting Lumia 925; already EOL'd Lumia 920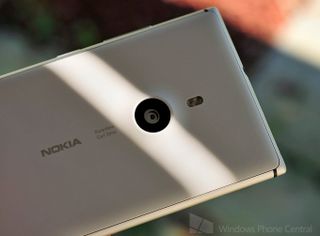 It looks like those on Telecom, based in New Zealand, won't be getting their hands on the excellent Nokia Lumia 925 as was planned. A source familiar with the carrier has informed us that the phone has evidently failed network testing and "won't be offered by Telecom". What makes the matter worse is that the Lumia 920 was designated end-of-life (EOL) last month and indeed, that phone is no longer listed on Telecom's website (though you can still purchase it in-store).
That leaves the network with only the Lumia 520 and ATIV S for its Windows Phone customers, but nothing in the high-end market for Nokia devices. The only positive news is that the Lumia 1020 is reportedly aiming for a September / October release window, though that too is dependent on carrier testing as well.
It's not clear at this time what exactly caused the Lumia 925 to fail network testing, assuming the information is accurate, or whether or not it can be fixed for release. But by the sounds of it, the device has now been passed over by the carrier, meaning no release is in sight.
The Nokia Lumia 925 has been released in neighboring Australia on Optus and Telstra within the last week, but as of the end of July, Nokia could not give information on a release date or availability for the device in New Zealand, somewhat corroborating the information. Nokia Australia's managing director, Steve Lewis, recently told the site ResellerNews "We're currently working with those partners for the availability of the device there".
As an alternative until we hear otherwise, shoppers can buy the device unlocked in New Zealand via MobiCity.
Windows Central Newsletter
Get the best of Windows Central in in your inbox, every day!
Daniel Rubino is the Editor-in-chief of Windows Central, head reviewer, podcast co-host, and analyst. He has been covering Microsoft since 2007 when this site was called WMExperts (and later Windows Phone Central). His interests include Windows, laptops, next-gen computing, and for some reason, watches. Before all this tech stuff, he worked on a Ph.D. in linguistics, watched people sleep (for medical purposes!), and ran the projectors at movie theaters because it was fun.
Hope this isn't true for our friends down under

i guarantee you I could take an unlocked 925 and use it on their network just fine. This bullshit about phones 'failing' network tests is just that.

Typical for New Zealand... I've been a follower of WP since not long after its conception and I've always struggled to find the phone I want in stores. Had to buy my current yellow 820 online. Also... Anybody got any idea when a Lumia 820 on Telecom NZ will get GDR2??? I NEED IT!

New Zealand sucks anyways

Yeah they're all Braindead and got a Bad taste.

Ahaha saw what you did there Miksup classics!!!

You must not be aware of flight of the concords

Don't or he'll get Hurt Feelings...

Shut your pie hole.... FLIGHT OF THE CONCORDS are from New Zealand.

Maybe they couldn't figure out a way to load enough carrier bloatware and make it non-removable?

NZ carriers don't load bloatware.

The Nazgul took the 925 away :(

LOL! Mordor is now pissed he can't communicate with his ring.

Mordor is a place, not a person :P

Ha ha ha my bad you're right. What about frodo he is mad can't call Gandolf! :-P

Can someone tell me why the 925 is considered such a wonderful phone? isn't it just a hybrid of the 920, as the 928 is? Why isn't the 928 also spoken of as highly as the 925? What's wrong with the 928, is it not as good, or is it Verizon? I'm interested in getting a 928 for the wife, but should I just wait for the Verizon version of the 1020? Is there a true difference that makes the 925 so much better than the 928 and the 920?

925 is not better than the 928, its just that 928 is a carrier variant for verizon, just like the 810 for tmobile and 822 for verizon and hence there is less specific news about it. Otherwise its better than the 925 (32 vs 16 and xenon vs dual led)

I have the 928 & love it. The 925 has a extra lines besides that I don't know

they're pretty much the same with a few differences. the 920 is all polycarbonate, and comes in 5 colors. has built in wireless charging and is 32gb, has 5 lenses in the camera and dual LED flash and an LCD screen. the 928 is Verizon only. period. it doesn't get any spotlight because it's only on Verizon meaning the market for it isn't as large whereas the 920 and 925 are phones released around the world. the 928 has an OLED screen, 32gb, the polycarbonate setup is different and it doesnt have all the colors, wifi charging built in, camera has 5 lenses but has a xenon flash instead of dual LED. the 925 is 16gb (unless with vodaphone then its 32gb). OLED screen, the camera has an extra 6th lens and like the 920 has dual led flash, comes in 3 different colors and is part aluminum and part polycarbonate. no wireless charging built in. that basically sums it all up I believe. Youcould claim that since the 925 has an extra lens it takes better pictures than the other two but you sacrifice smaller storage. It is also much lighter than the other two, but it doesn't have wireless charging built in. IDK lots of tradeoffs. they are essentially the same but different so that carriers, especially in the US, can subsidize more for having an "exclusive" product.
Hopethis clears stuff up
Enzo

@marantaz "Can someone tell me why the 925 is considered such a wonderful phone?"

It's the way it feels in the hand and the design, mostly. The NL928 is fine device too but the NL925 just feels like a work of art with the cool to the touch metal, thinness and overall design. You have to see it in person to appreciate.

Ehh, going from an 8X to the 925 though, I can't say the 925 feels great in my hand. The design is beautiful, don't get me wrong, but the 8x with the curved back definitely fit my hand better. Also like the poster in this thread said the signal isn't as good. However camera, screen size, no random reboots and nokia just make it much better than the 8X. I haven't held the 920 in my hand in a while or the 928 ever so I can't compare those but the 925 does look sleeker and sexier than both devices, except maybe a yellow 920.

I believe it is mostly the same internally but has a few incremental improvments to external features (screen is AMOLED, camera has an additional lens, ligher than the iPhone 4 series).
That said, I'm curious what they didn't like about it. With its metal sides, it is not as grippy as its siblings and I'm not sure that the antenna is quite as good. But otherwise, it is a lovely phone. It's camera + screen combo is really fantastic.

Thank you everyone! That was very helpful! On the specs side, I new about the camera and memory differences, and I found that to be a plus for the 928 cuz camera, 1 lens anyway, just didn't seem that big a deal. But all your comments gave me a good concensus of opinions, very much appreciated! Now, do you think the wife would like it? Haha just kidding! Its WP! OF COURSE SHE WILL!

Don't forget the 925 is lauded for being lighter than the 920...but the 928 is lighter as well. (grumpy Verizon customer here)

Nokia NZ are crappy here in new Zealand. That's why I don't mind paying a little extra and getting my Lumia imported to save waiting 4month for the L920 to hit the shelves.

I'll be importing the 1020 once I can get a unlock unbranded version

Yeah, not much doing from Nokia here outside the 520. 920 was eol'd pretty quickly and the highest spec Nokia WP8 Vodafone offer is the 820. Pretty poor from our 2 major carriers who are obsessed with S4 & iPhone

Agreed. I haven't seen another kiwi with a Lumia or even wp8 around yet. Its,weird bcos,I really enjoy wp8 and my lumia920

I've seen another Kiwi with WP8 and I own a Lumia

Really? In wgtn I see people with lumias and WP8 all the time, well maybe not 'ALL THE TIMMEE' but alot of the time. And yes telecom and voda are obsessed with Ishite and snot4 phones :/

I'm actually seeing quite a few these days. I know four people who own a Lumia and see several more with Lumias or 8S regually.

there is the problem...the carriers

It's not Nokia. I worked for Nokia NZ until recently and I guarantee that they are doing everything in their power to range as many devices as possible. Unfortunately they are 100% up to the discretion of the carriers.

To be fair Telecom isn't a great carrier anyway.

So true, I lasted a day before I switched back to vodafone

I totally disagree.
Athough 2degrees has good pricing, their coverage isn't good enough for me to switch.
Vodafone totally shafted me a few years back, they refused warranty on an iPhone that clearly had a manufacturing defect. I'd already had Apple agree to replace it, Vodafone just flat out refused.
Besides all that, Telecom network speeds are far better where I live.

2Degrees is good in pretty much every way. There 3G coverage is arguably better than vodafone; data prices for their broadband zone is by far the best value and as long as you don't roam (to other coutries) a lot they are the cheapest.
2Degrees has the same coverage stats as vodafone because of in areas without 2 degrees coverage they piggyback off vodafone. 2Degrees in fact beats Vodfones coverage for full fat 2100MHz 3G. They also don't force poeple into long term contracts unless they want a new phone credit for their plan.
I am not a particular fan of telecom but I reamain rather indiferent. I worte this to inform you of your inacuracy. I am not really bothered what network a WP8 phone is on it is good news as long as its unlocked wich 75+% are here in NZ

Nothing I wrote was inaccurate.

Yes 2Degrees coverage is the same as or better than Vodafone due to them using their network and piggybacking Vodafone. But, their data prices aren't the same everywhere. If you're outside their broadband zones, the data price is significantly more expensive.

Telecom don't force contracts either. I havn't had a contract since I've been with them.

I'm fairly indifferent as far as Telecom vs 2Degrees though, my decision ultimately comes down to coverage for where I live and where I go regularly. As I stated, in my situation, Telecom has better speed and coverage.


Still the best in the country, for performance and coverage - whether you like it or not.

Have to disagree here... Although it used to be the case, I have recently been in a number of areas around the country where I found there to be no telecom coverage, but still had coverage for Vodafone. I have two phones and use both carriers, thankfully.
I just hope they get the NL1020

It makes sense for them to EOL the 920 with new devices right around the corner.

Wait...a carrier can't EOL a non-exclusive phone. They can not sell it but it's not really a EOL as the L810 (or L821? Never know the name)

Usually "buy in store" means "that's our last of the stock" and there's no more at their warehouse. You often find EOLd phones in stores for a few months after the date.

Do they get any updates though? That's what I'm wondering.

Hmm...I see. Well, over here it's more common for the phones to be sold outside the carriers so... Anyway, funny if they EOL the L920. Not surprised though...it's a 6 months old phone that's still better than the L925 and for non-photography-buffs the L1020. So I wouldn't be surprised if they EOL'ed it in an attempt to sell more L925 and L1020, which won't happen as much if the L920 is still around. Still...pretty stupid to EOL the flagship without announcing its successor...

EOL applies to the device being ranged on their network, at least in NZ. It means that they will no longer purchase any more from the manufacturer and will discontinue ranging the device once the stock has run out.

From what i understand this isnt accurate at all, the 920 was only brought here in black orginally and the red and yellows sold out really fast, black is still available in NZ but no one is bringing more in, its more likely that telecom didnt want to saturate market with wp8 when the pick up here has been slow and the difference between the 920 and 925 isnt great enough to consider it here, looking good for the 1020 though.

I dont think the retailers ever sold the 808 in NZ, you have to get from an importer. So im not too sure on how the Lumia 1020 will go.
By the time the L1020 comes to New Zealand the new iphone will be out and the store will be promoting that like crazy so WP8 wont even get a look.

I don't think I have seen 1 WP advert on commercial tv. Even though some really clever ones have been made. The closest is an appearance on telecoms interest free device commercial.

NZ has got some of the highest 3g and call rates, their service sucks, NZ telcom took ages to switch to gsm (correct me if i'm wrong), that might have changed a little from when I moved back to Brazil in 2009... The local loop unbundling was a total failure... NZ is an awesome place to live and i'm sure people would be keen to switch to windows phone if it was properly advertised, i recall a theverge article on how nokia pretty much disappeared from NZ as none of carriers were keen to advertise it or put it on the front window. Obviously written by an Android fanboy though.
Well regards to my kiwi friends rocking on Windows Phone :)
<3 Wgtn

TelecomNZ turned off the CDMA network a few years back, and is now totally 3G (no 2G network at all)

That still leaves the Ativ S, a good WP8 device at a very good price.

HELP!!! GEARS OF DEATH on my beautiful Lumia 925 . Factory reset (Settings-About-Reset your phone?) its been hours... I made a post in the forums "Lumia 925 infinite gears loop after reset!!".

Att EOL yellow 920, 8X, and 820

I live in NZ and have a Telecom 920... This will annoy me *a lot* if this "EOL" status means there's no OTA roll out of GDR2... Does anyone know or have any ideas how this might affect it?

I don't think it's likely to affect the update.
If it does, they're getting mine back, I've only had it a week.

Not sure there, I flashed my Telecom 920 yesterday with the manual procedure. Bonus is it's now debranded.

@pzkpfw Tempted to flash, will wait a little while more to see if we get OTA as I CBF re-setting things up if I don't have to...
Did you get Data Sense on Telecom?!?!

I thought long and hard about waiting for OTA, got impatient and went ahead, who knows when Telecom will release. Flashing only took 20 mins and I was all setup again with apps and everything within an hour or so, good chance to have a cleanup of some crap any way... Used the French image that is refered to in the other posts, worked perfectly with a couple of tweaks (removed all the checksum info) and YES, Datasense is there, also option to enable 4G as highest connection speed, should Telecom ever enable it while I have this handset. Only has Nokia branding, no French Telco or Telecom spalsh screen anywhere to be seen. All in all, no hassles, lets just see if I can get future OTA updates!

Just Flash any Carrier-free ROM, you will be set for future OTA updates directly from Nokia and no worries about carrier delay.

NZ carriers are a bit of a joke really. Doesn't surprise me at all. Just glad they are bringing the 1020 otherwise I would have been writing more Facebook comments on their pages

The 920 is still a good device and it had a good run but I can see already mine is developing a receding hairline. But I don't want to go to the 1020 just yet. Not sure what my next phone will be.

i live in NZ and telecom may not have it but vodafone is 100% stocking the Lumia 928 and Lumia 1020, my friend works at a vodafone store and has told me when he went to the windows 8 convention they gave news on it

It's just not right bro..
New Zealand is to Australia as Canada is to the US

What a load of bullshit.. All they want to support is apple and android. To be honest I seen more Samsung s4 ads on tv in one day than a WP ads combined in 2yrs
Windows Central Newsletter
Thank you for signing up to Windows Central. You will receive a verification email shortly.
There was a problem. Please refresh the page and try again.