Running leaked RTM build? No problem it seems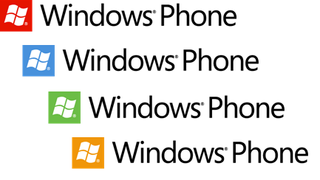 It appears that those who managed to flash their handsets with the leaked RTM build of Windows Phone Mango (opens in new tab) are a-okay to update to Mango. We've had a few reports from readers on different carriers (Verizon and Deutsche Telekom to name a few) that they've successfully updated to the latest version from the RTM build.
Some users on Twitter are also confirming (opens in new tab) that they are able to update straight to Mango so it looks like everyone should be in the clear to updated safely. While it's not officially supported by the WP team, let us know how you get on in the comments.
Thanks W.R and everyone else for the heads up!
Rich Edmonds is Senior Editor of PC hardware at Windows Central, covering everything related to PC components and NAS. He's been involved in technology for more than a decade and knows a thing or two about the magic inside a PC chassis. You can follow him over on Twitter at @RichEdmonds.
Nice, on a Focus v1.4 with leaked RTM. Now awaiting AT&T to finished v1.4 testing

They say unbranded phones are updting now - it's am easy process...

Im attempting to update from leaked RTM and it says that its already up to date. Attempting the force way but it still shows the same thing.

what about Game saves? are they all safe when updating nodo to mango? do NOT wanna start my Bejeweled again for that last achievement lol.

Yep... I am one of those! Had the beta 2 (7712) and I am not a dev. I plugged my phone in about 10 mins after they turned on the spigot and was instantly hit with my phone having an update. Never rolled back and I am happily running 7720.68. Never had a single glitch!Verizon in Denver.

I can confirm. I only got the HTC update to bring my Trophy to the official Mango 7.5. Even the registry change to keep the Dutch language (next to English) stayed on my phone.Double thumbs up for Microsoft!

I have a Samsung Focus rev1.3I installed the leaked RTM Mango release (7720.68)Today, I checked to see if I get somethingSo, I got an update saying "Samsung Update for Windows Phone"I did it and I just want to list the about pageSo please confirm if there are any changes compared to RTM leakOS:7.10.7720.68Firmware: 2103.11.8.1Hardware: 3.1.0.7Radio: 2103.11.8.1Radio Hardware: 0.0.0.3Boot-loader : 5.8.0.2Chip SOC : 0.36.2.0

Same here. I now have hidden SSID support, touch focus anywhere on the screen (camera) and access to compass API. This might just bring us current. Can't find any features yet that aren't there...

RTM (before update) data from my v1.3:OS:7.10.7720.68Firmware: 2103.11.3.3Hardware: 3.1.0.7Radio: 2103.11.3.3Radio Hardware: 0.0.0.3Boot-loader : 5.3.1.6Chip SOC : 0.36.2.0Notice changes in Firmware, Radio and Loader

that's also the only update my phone was able to pick up, being that the OS version is the same, the samsung update should bring us current with adding in the firmware updates.my navigation voice seems louder too, but it might just be in my head, anyone else noticed that?

everything is running fine and zune also told me it will wipe some beta stuff so i can get future ms updates http://i7.photobucket.com/albums/y287/cmonk/19f5b1a1.pngexcuse this. posted this in wrong area*

Guys, this article pertains to the LEAKED RTM BUILD, not the BETA BUILD..

Both my Surround and wife's Focus updated from leaked RTM.

was it an HTC update or a Carrier update?

Let me rephrase that: both my phones got a notification to update. My wife's Focus was able to update (It said Samsung Update). My Surround also got the notification, but I was not able to update because it has a busted USB port (broken pin) and I haven't been able to charge or sync. So I can't confirm for you.

Same as prerakdiwan...I was/am also on the RTM Leak build 7720.68... I checked ZUNE and had an HTC UPDATE FOR WINDOWS PHONE (I have an HTC ARRIVE - SPRINT)and updated my phone... Anyone that has the actual updated phone today, please verify:OS:7.10.7720.68Firmware: 2305.13.40301.651Hardware: 0002Radio: 1.53.00.08.30_23.16w.05.06URadio Hardware: 2.0.3.0Boot-loader : 4.3.230513.1(130787)Chip SOC : 2.3.0.5.13PRL: 60681ANYONE WITH TODAYS MANGO UPDATE FOR SPRINT ARRIVE, PLEASE VERIFY

Those are only firmware updates, not Mango.

From what I understand that is Mango. Version 7.10.xxxxx is what Mango is know as internally. This is what Belifore was referring to when he tweeted that devs need to submit their apps for 7.1.

I can verify. I am now officially updated to version 7.10.7720.68!Good luck to everyone else who is updating and have fun getting your Mango on!

Oh and I am a Sprint Arrive user as well!

I have HTC Arrive on Sprint and had updated with the hacked RTM before I had dev access. Mine updated fine to 7.10.7720.68.

My unlocked DVP running leaked 7720 updated perfectly.

My HTC Mozart has the leaked RTM on it atm, i plugged it in to update not too long ago and it said i had an update but was a "HTC update"Not sure exactly what it did! hahaStill waiting on my Mango update though, cant force it to update ether.Its a UK Orange HTC Mozart in case anyone else has has success?

You already have it, if you are running the leaked RTM. With the firmware update you got, you should be good.

i take it the FW update just gives me the latest drivers etc to get it up to speed?

Good to hear, I have an HD7S with the RTM build and I was considering reverting.

Ok... This is confirmed over at XDA also... The RTM leak also contained the Pre-Cleanup script that the people that waited for the actual release today received also...Thanks to developers relentlessness, we can sleep in peace knowing our devices are not missing out on anything... jejejeActual Thread Post over at XDA...http://forum.xda-developers.com/showpost.php?p=17922022&postcount=66

YES! Checked for an Update for my Tmo HD7 which was running RTM version of Mango. Didn't even have force the update!

I've upgraded Omnia 7(no carriers involved) from 7720 RTM to surprise surprise 7720. Updating was done in less then 20minutes. Creating back up took like 15 minutes or so.. So far I notice only availability to connect to hidden networks..

those of you updating from 7720.68 the updates you are seeing, are they the "brand" updates (ie samsung update, htc update, etc) or are you getting OS updates?i've only been able to get a samsung update to show, but i think it brings the phone current as it adds the specific firmware updates to the OS for the handset.just curious as to whether or not i should start reloading 7004 to get the "offical" mango.

HTC Verizon Trophy with The ShipROM still no update notification for updates.

Was running the leaked RTM on Samsung Focus (AT&T) and am now running the official Mango update. Went without a hitch. One question though. Where are all these new Samsung apps that were supposedly added to the marketplace? I've seen articles talking about like a dozen new apps from Samsung. Not seeing them anywhere in the marketplace.

What official Mango did you get (other than the "Samsung Update").

Yes I was VERY pleasantly surprised when my HTC trophy w/ the leaked 7720.68 reported an update available and went thru without a hitch whatsoever. WAY TO GO MICROSOFT

Running unbranded HTC Mozart with leaked RTM, just finish an HTC Update (operator AIS Thailand)
Windows Central Newsletter
Get the best of Windows Central in in your inbox, every day!
Thank you for signing up to Windows Central. You will receive a verification email shortly.
There was a problem. Please refresh the page and try again.