Sea of Thieves 2022 roadmap: Adventures, Mysteries, Sea Forts, and more
There are some massive additions headed to the seas.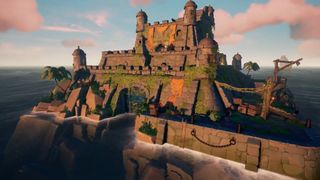 (Image credit: Windows Central)
In a recent livestream event, the team at Rare has detailed its ambitious plans for Sea of Thieves in 2022. Fans were treated to an enormous number of teases for what's being touted as the "biggest year yet" for this pirate sandbox title. From new adventures to imposing Sea Forts, and even the introduction of continued evolving stories, here's a look at Sea of Thieves' roadmap and a breakdown of everything players can expect from Sea of Thieves this year.
Adventures & Mysteries
In addition to keeping its seasonal approach to content drops, Sea of Thieves will aim to further enrich the game's lore through two new avenues: Adventures and Mysteries. Adventures will serve as story-driven live events designed to introduce more emotional ways for players to connect the world. Kicking off with a cinematic lore trailer, these story events will occur once per month and last roughly two weeks. Each season will also culminate in a grand finale that the community's actions will determine.
Another avenue for engaging storytelling in Sea of Thieves will be delivered through Mysteries, which are collaborative and will exist within and outside of the game. These community-centric puzzles take inspiration from murder mysteries and ghost stories from other mediums. Rare has also revealed that the first mystery in Sea of Thieves will involve players working to solve the murder of a well-known character.
Shrouded Islands
The first story Adventure shipping for Sea of Thieves in 2022 is called Shrouded Islands and will run from Feb. 17-March 3. Following the events of A Pirate's Life, Flameheart is now committed to regaining his power by tapping into The Sea of the Damned. In a desperate attempt to thwart his plans, Belle emerges from The Sea of the Damned to assist our pirate heroes after Golden Sands was swallowed and destroyed by a mysterious ghastly shroud.
Players will answer Larinna's pleas for help and investigate the now shrouded remains of the Golden Sands Outpost. To uncover the truth of this mystery and the source of this destructive mist, players must embark on a series of story missions at various locations throughout the game. Unfortunately, an intimidating new enemy called the Soulflame Captain Phantom won't make it easy. You'll have to use Belle's extensive knowledge of the Sea of the Damned to tackle this daunting threat.
Sea Forts
When Season Six of Sea of Thieves launches in March, it will introduce entirely new ways for players to engage with the world. Sea Forts will present a mini-raid style experience where crews face off against terrifying phantoms and phantom captains. Unlike the Skeleton Forts that currently exist, Sea Forts are a more personal experience catered to your crew, regardless of size. The development team stressed in the stream that even solo players could easily participate in Sea Forts.
To start, there will be three distinct types of Sea Forts. They'll all be prison-themed in The Wilds, with cells and gloomy décor sprinkled throughout. Players will encounter Overgrown Sea Forts covered in fauna in the other locations. Finally, there will be traditional Spanish Forts found in the Sea of the Damned. It sounds like why these forts have found their way in the Sea of Thieves will be explained throughout the year via the new story events.
New Pirate Legend Voyages
Long-time players of Sea of Thieves have been desperately requesting a rework to Athena's Voyages, which currently serve as primarily exclusive quests for Pirate Legends. Alongside Sea Forts in Season Six, we'll also see the introduction of brand new, replayable Pirate Legend Voyages.
These randomized adventures exclusively for Pirate Legends will offer a unique experience every time, with a curated list of tasks like investigating phantom shipwrecks or exploring haunted islands. This will likely go a long way in satiating hardcore players hungry for more content. It also sounds like Pirate Legends will have their own role in moving the overarching story of Sea of Thieves forward.
Other changes
This extensive preview also gave fans insights into how the team plans to address feedback, and announced the cancelation of a core game mode. The official Sea of Thieves podcast will serve as the primary outlet for addressing concerns and criticisms in Sea of Thieves. In an upcoming episode on Feb. 11, the team will outline what this looks like moving forward.
Mike Chapman and Joe Neate also announced that starting in Season Six, the PVP mode Arena will be shutting down. They expressed difficulty regarding this decision, but felt it was ultimately the best choice for the game's future. With only 2% of players engaging with Arena, the team couldn't justify the resources to maintain the mode. However, the team did drop the above graphic as a clearer roadmap for Sea of Thieves in 2022.
This might be Sea of Thieves' biggest year yet
It remains to be seen whether or not 2022 will truly be the biggest year ever for Sea of Thieves. However, Rare has made it clear that it plans to continue supporting the game in incredible ways. As one of the best games on Xbox Game Pass, it's no surprise that Sea of Thieves surpassed 25 million players in 2021. Here's to a fresh year of Adventures, Mysteries, and more on the seas!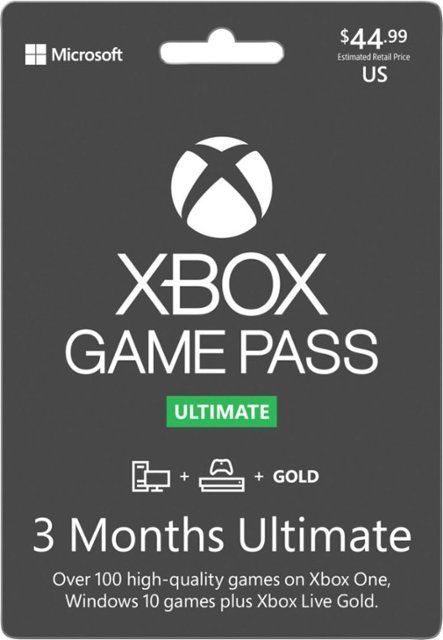 More games for less
The best deal in gaming.

Xbox Game Pass Ultimate offers hundreds of remarkable Xbox and PC games including Sea of Thieves under one subscription. See why so many tout this subscription as the 'best deal in gaming.'
Get the Windows Central Newsletter
All the latest news, reviews, and guides for Windows and Xbox diehards.
Miles Dompier is a Freelance Video Producer for Windows Central, focusing on video content for Windows Central Gaming. In addition to writing or producing news, reviews, and gaming guides, Miles delivers fun, community-focused videos for the Windows Central Gaming YouTube channel. Miles also hosts Xbox Chaturdays every Saturday, which serves as the Windows Central Gaming weekly podcast.