Second episode of Telltale's 'Game of Thrones' series due Feb. 3 for PC, Feb. 4 for Xbox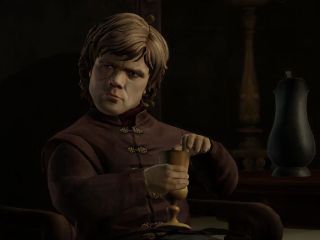 The second episode of Telltale Games' six-part adventure game based on the Game of Thrones TV series from HBO makes its PC debut February 3 and for the Xbox 360 and Xbox One on February 4. The second episode is titled "The Lost Lords" and Telltale is getting fans of the fantasy series pumped for its release with a new trailer.
Here's a summary of the storyline for The Lost Lords:
Source: Telltale Games
Windows Central Newsletter
Get the best of Windows Central in your inbox, every day!
Awesome!! I have the season pass for this. Can't wait for all episodes.

Got the season pass in the deals! Can't wait

And what about the borderland game?

Graphics are really not an issue. People like me are excited about the story.

I like the watercolour painting look it has going I just wish it retained that throughout the whole episode, it seems to jump from trying to be realistic to that surreal painting effect and makes the otherwise wonderful art design really jarring and actually takes me out of the immersive story. Damn, that was a long sentence.

It's nice, but... When I bought the season pass at launch, I wasn't aware the wait between episodes would be so huge. Same goes for Borderlands. They're both good, but if I have known I'd be sitting here twiddling my thumbs, I'd quite likely have ignored them both until the full series was out for each before putting my hand in my pocket.

Hey, I didn't know you had elves working here!

Cool, I snapped the five series up in the sale recently, the three complete seasons plus the two that have just started for half price in the complete collection, bloody awesome. Is there any word on the borderlands episode 2 release date?

I need the series to continue its been so long