Sega acquires PC and Xbox One game developer Amplitude Studios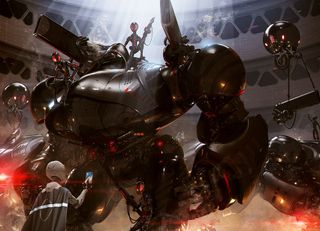 Sega has acquired France-based PC and Xbox One developer Amplitude Studios, best know for its turn-based 4x space strategy game Endless Space.
Formed in 2011 by a number of former Ubisoft employees, Amplitude Studios self-published its first game, Endless Space, in 2012. It has since sold over 1 million copies, with the developer releasing a number of post-launch DLC packs for the game. In 2014, it released a fantasy-based 4x strategy game, Endless Legends, along with Dungeon of the Endless, a roguelike sci-fi game that was later released for the Xbox One in 2016. The developer is currently working on Endless Space 2 for release later in 2016.
In a post on Amplitude's community site Games2Gether.com, the studio talked about why it decided to be acquired by Sega:
The specific financial terms of this deal were not disclosed. Sega already owns two strategy game studios. One is The Creative Assembly, home of the Total War franchise and developers of the upcoming Halo Wars 2 RTS game from Microsoft. The other is Relic Entertainment, the makers of the Company of Heroes and Warhammer 40,000 Dawn of War series. It's currently working on Dawn of War 3.
Windows Central Newsletter
Get the best of Windows Central in your inbox, every day!
I was under the impression that Sega was own by Microsoft

When last were you at the arcade at the mall
Arcade is Sega world not Xbox

I didn't think Sega put out very many games anymore other than Sonic.

Wish Sega made another Dreamcast!

There are long stretches of time where I forget SEGA exists. Then they crap out a terrible Sonic game, and I question how they survive.

The writer should make it SEGA with caps

In it's day, Sega was king.