Cooler Master Silencio S400 review: Easy building inside a quiet, affordable case makes for a happy PC gamer
It's not flashy by any means, but it will certainly keep your office or gaming room feeling like a library.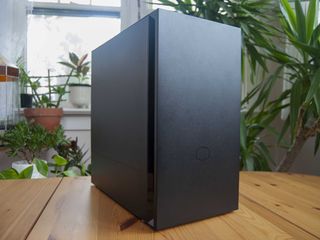 (Image credit: Windows Central)
Cooler Master has quite a roster of PC cases available, including the Silencio S400. It's a case that justifies its name with sound-dampening panels on the top, sides, and front, giving you a bit of peace and quiet while the hardware inside powers on. It's a fairly basic case when it comes to styling, with a black exterior and your choice of solid steel or tempered glass side panel. It's also fairly affordable, generally hovering around the $100 mark. I built a PC inside the Silencio S400 to get an idea of its pros and cons, and ultimately to get an idea of whether or not it's worth the price.
Cooler Master Silencio S400
Bottom line: Your PC's hardware isn't going to run at its coolest, but you'll hardly hear it thanks to serious sound dampening. The Silencio S400 is easy to work with, it's built (mostly) to a high standard, and it comes at an affordable price. If you value quiet performance in a low-key case, this should make a great choice.
For
Easy to build with thanks to modular internals
Will keep your hardware quiet
Steel or tempered glass side panel available
SD card reader is a nice addition
Relatively affordable price
Against
Your hardware will likely run a bit hotter than usual
Some parts feel a bit cheap
Tempered glass version hard to find
Cooler Master Silencio S400: Price, availability, and specs
The Cooler Master Silencio S400 is available at plenty of major online retailers, including Amazon, Newegg, and Walmart. The model with a steel side panel with sound dampening (which I'm reviewing here) looks to cost about $115 across all major retailers, though we have seen it down to $85 at its cheapest price.
The version with a tempered glass side panel (and less sound dampening) is much harder to find at a decent price. You won't be able to show off your internal hardware without it, but your PC will run quieter.
Following is a look at the Silencio S400's main specifications.
Swipe to scroll horizontally
Category
Silencio S400
Motherboard
Mini-ITX
Micro-ATX
I/O
Two USB-A 3.2 (Gen 1)
3.5mm headset jack
SD card reader
Expansion
Four
Storage
Four 3.5-inch
Four 2.5-inch
Included fans
120mm (front)
120mm (rear)
Front fan support
Two 120mm
Two 140mm
Top fan support
120mm, 140mm
Two 120mm (no ODD cage)
Two 140mm (no ODD cage)
Rear fan support
120mm
Front rad support
120mm, 140mm, 240mm
280mm (no ODD cage)
Top rad support
120mm
240mm (no ODD cage)
Rear rad support
120mm
Filters
Top, front, bottom
Clearance
CPU: 167mm (steel), 166mm (glass)
GPU: 319mm
PSU: 325mm (no HDD cage)
Dimensions
16.46 (L) x 8.27 (W) x 16.1 (H) inches
(418mm x 210mm x 408mm)
Color
Black
Side panel
Tempered glass
Steel
Cooler Master Silencio S400: What I like
The Silencio S400 is a PC case designed to accommodate those who want a more compact build. It fits Mini-ITX and Micro-ATX motherboards, with decent fan and radiator support on the top, front, and rear. The case comes with a couple of Cooler Master's own Silencio 120mm fans, each with extra rubber padding around the screw holes to prevent vibrations. This is likely enough for a lightweight build, but anyone who's filling the case with performance hardware will likely want some extra cooling.
You can add a second 120mm fan or swap out the stock fan for a couple of 140mm fans up front. It also supports 120mm, 140mm, or 240mm radiators with the optical drive cage installed. With the optical drive cage removed — I took it out with ease since it's held in by only a couple of screws — you can fit a 280mm radiator.
The top has room for the same fan setup, though if you'd like to double up the 120mm or 140mm fans, you will have to remove the optical drive cage. As for radiator support, you can fit a 120mm up top, or a 240mm with the drive cage removed. The rear mount holds a 120mm fan or radiator only.
The case offers four PCI expansion slots — enough to handle the best graphics cards and their serious girth — as well as plenty of storage space. There's an HDD cage next to the bottom PSU position with room for three 3.5-inch drives, plus you can mount an HDD on the bottom of the optical drive cage if you decide to not remove it. The PSU shroud has a couple of 2.5-inch SSD mounts on the top (which are right below the GPU), as well as two mounts on the back of the motherboard panel. The HDD cage can be secured in three different positions depending on how much space you need for the PSU, and it can be removed entirely with just one screw.
Image 1 of 2
Building a PC inside the Silencio S400 was painless even though I went beyond suggested dimensions. My AMD RX 6800 GPU is about 330mm long, which is 11mm over the limit of the case. This caused issues with the stock 120mm fan; the mounts for the smaller size didn't go high enough to clear the GPU, but luckily I had a few 140mm fans lying around in wait.
Taking Cooler Master's "Make It Yours" slogan to heart, I removed the entire front section of the case, including the hinged sound-dampening door and dust filter. This plastic portion is held in by pressure clips so it was quite easy to get off. From there, I replaced the 120mm fan with the 140mm option (which could sit way higher in the case) and plugged it into the four-pin extender that can run up to three fans. This was also when I removed the optical drive cage. Those of you with oversized GPUs should also be able to get the case to work, but do note that going over the dimensions will remove the ability for a front radiator. You're pretty much cemented into a single 140mm fan up front.
From there the case was accommodating, and the full fresh build took no more than about 45 minutes without rushing anything. The motherboard mounts are clearly marked for Mini-ITX and Micro-ATX, there are plenty of cutouts for smooth cable management — including a couple of openings with rubber gaskets to better hide cabling — and the PSU fits in snugly and rests on rubber feet. This is a fairly simple build, but I still felt like I had a ton of room to work with, especially after removing the HDD cage. And since the PC is sort of like a vault for your hardware, I felt less pressure to spend a ton of time on making the cabling look perfect.
Image 1 of 3
This case is all about keeping your hardware silent. To achieve that, the metal side panels have sound-dampening material on the inside. The front panel, which is hinged to provide access to the dust filter and optional optical drive, is also equipped with the same heavy material. I love the hinged design, as you can open up the PC to get a bit more air through if your PC is suffering with a particular task.
The top venting can either be covered with a magnetic dust filter for better airflow, or with a steel panel with sound dampening for less noise. Since I didn't mount any top fans, I primarily used the steel panel since it gives the case just a bit more of a complete look. And, as we will see, it didn't cause too much of a rise in temperatures. The back of the case is essentially left open as most cases are, but with it pointed away from you there isn't a whole lot of racket to be heard.
I tested noise and heat generated by the PC, both with the mesh top and the solid top, as well as while idling and while under load. The test system includes an AMD Ryzen 5 5600X CPU, AMD Radeon RX 6800 GPU, M.2 PCIe 3.0 SSD, and a Gigabyte AORUS Pro X570 motherboard. Keep in mind that I replaced the 120mm front fan with a 140mm fan to better fit the oversized GPU. I left the top open, though there is plenty of room for a couple of fans or a radiator.
Testing first at an idle, I measured 51.2 decibels directly above the PC with the mesh top installed. With the solid top, I measured 40.9 decibels, a significant drop. At this level it's safe to think of a quiet library, and that's if you have your ear basically pressed up to the PC. Testing noise at the front from about 2 feet away, sound actually went up by a couple of decibels when I replaced the solid top with mesh, from 36.1 to 38.2. This could have to do with the PC hauling more air through the front when the top grate is closed. Still, it's not a ton of noise.
Under load, I measured 54.5 decibels directly above the PC with the mesh top installed. With the solid top, I measured 43.1 decibels. From about 2 feet away it's significantly quieter even when the system is being stress tested. You can still definitely hear the system running, especially with the oversized GPU I installed, but this is still one of the quietest PCs I've built.
Moving on to temperatures, I took separate readings of the CPU, GPU, and motherboard at idle and following a 10-minute stress test. I let the system cool down for about 30 minutes between mesh and steel top covering stress tests.
Swipe to scroll horizontally
| Hardware | Idle, mesh (°C) | Idle, steel (°C) | Load, mesh (°C) | Load, steel (°C) |
| --- | --- | --- | --- | --- |
| CPU | 37.2 | 38.5 | 82.8 | 83.9 |
| GPU | 33.1 | 33.5 | 65.7 | 66.7 |
| MoBo | 43 | 43 | 49.7 | 49 |
It's evident that going for the full sound dampening isn't going to make a big difference over the mesh panel when it comes to cooling. I went with the bare minimum here: one fan in front and one in the back with a stock CPU cooler in the middle. This isn't a PC case that focuses primarily on airflow, and your system is likely going to run a few degrees hotter than usual. But the system still seemed to not be under risk of overheating. If you are looking to maximize thermal efficiency, be sure to check out our collection of the best PC cases for airflow.
Cooler Master Silencio S400: What I don't like
With a smooth, quick build process behind me and a silent PC running next to me, there's not that much to complain about when it comes to the Silencio S400. This is a case that moves between about $85 and $115, so it's definitely in the affordable range. With this in mind, I did note a few areas where the case shows its price. The bottom dust screen for the PSU has fallen off a number of times, held in with but just a few fingers. The plastic front panel that I removed and reinstalled during the build held together, but it does feel a bit flimsy.
The case's foam feet (to cut down on vibrations) don't seem like they'll last long, especially if you're often moving the case around. And the top dust filter's magnets don't line up in the corner. It's all small, ultimately inconsequential stuff that I'm nitpicking here, and it's nothing out of the ordinary for a case this price. As for the front I/O, I appreciate the SD card reader but wish there was a USB-C port for better future-proofing.
Finally, the Silencio S400 version with a tempered glass side panel now seems to be in short supply, and any options I found online were hundreds over the list price. If you want this case at a reasonable price, it looks like you will have to settle for the full metal panels and better sound dampening.
Cooler Master Silencio S400: Competition
If you like the idea of the Silencio S400 but don't think it will have enough space inside for your intended build, Cooler Master also has the larger Silencio S600. It fits up to an ATX motherboard, it has seven PCI expansion slots, space for five 2.5-inch SSDs, and better fan and radiator support. Otherwise it's a very similar design, with black finish and sound dampening throughout. It also comes with tempered glass or steel side panel.
If you have a bit more money to spend on a case, the be quiet! Silent Base 802 is another excellent option. It has a bit more style compared to the Silencio S400, and it's much larger with space inside for up to an E-ATX build. There's tons of radiator support, I/O is modern, and you get decent airflow along with quiet performance.
Be sure to check out our collection of the best PC cases for more general options, as well as our picks for best Cooler Master cases if you'd like to stick with the brand.
Cooler Master Silencio S400: Should you buy it?
You should buy this if …
You like a clean look without RGB
You want your PC to run at a whisper
You want a more compact build with Mini-ITX or Micro-ATX board
You shouldn't buy this if …
You want lots of RGB styling
You have a bunch of oversized hardware
You like to see the inside of your PC
The Silencio S400 posed no problems while building a new PC, and even having to go over the suggested dimensions with my oversized GPU really didn't cause any issues beyond not being able to fit a radiator up front. Despite its compact size, the case has plenty of room for storage and cabling, and there's even an optional optical drive bay.
With an average price of about $100, there are some corners cut here and there when it comes to quality. However, all the points that really matter are covered. The case is able to keep performance hardware relatively cool despite its sound dampening capabilities, and the system is whisper quiet even under load. If you're looking to go with a Mini-ITX or Micro-ATX size for your next build and don't want to hear your system, this case should definitely be on your shortlist.
Get the Windows Central Newsletter
All the latest news, reviews, and guides for Windows and Xbox diehards.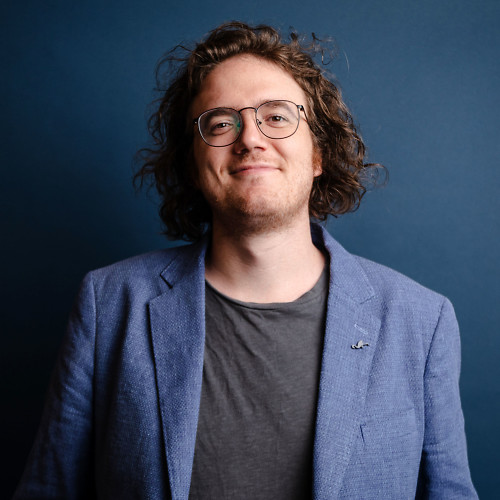 Senior Editor, Laptop Reviews
Cale Hunt is formerly a Senior Editor at Windows Central. He focuses mainly on laptop reviews, news, and accessory coverage. He's been reviewing laptops and accessories full-time since 2016, with hundreds of reviews published for Windows Central. He is an avid PC gamer and multi-platform user, and spends most of his time either tinkering with or writing about tech.