be quiet! has been making cases and other PC hardware in Germany for more than a decade. These guys know what they're doing when it comes to creating premium chassis to build your own PC inside. The Silent Base 802 is the company's latest iteration of the mid-tower PC case, emphasizing sound insulation, flexibility, and design.
With the Silent Base 802, be quiet! worked in better airflow, which is becoming far more important as system builders and enthusiasts work in more powerful hardware with higher temperatures during operation. With the new Silent Base 802, be quiet! added optional front and top panel covers, three Pure Wings 2 140mm fans, and dust filters to the chassis' front and bottom.
How does this case perform when attempting to build a capable gaming rig? Is it worth the asking price?
be quiet! Silent Base 802
Bottom line: be quiet! has seen how mesh PC cases have a place in 2020 with the rise of Intel's 14nm CPUs and NVIDIA's power-hungry graphics cards. While it falls a little short for cable management, the sheer size of the case, and awkward case feet, the Silent Base 802 is a joy to build inside and performs extremely well.
For
Gorgeous, subtle styling
Easy to build a PC inside
Includes optional mesh panel
Great AIO water-cooling support
Amazing airflow and performance
Against
Size
Awkward case feet
Cable management
be quiet! Silent Base 802 tech specs
Swipe to scroll horizontally
Category
NZXT H1
Motherboards
E-ATX, ATX, microATX, Mini-ITX
I/O
1x USB 3.1 Gen 2 Type-C
2x USB 3.1 Gen 1 Type-A
HD Audio
Fan controls
Expansion
9x PCI (2x vertical)
15x 2.5-inch
7x 3.5-inch
Fans
Front: 3x 120/140 mm
Top: 3x 120/140 mm
Rear: 1x 120/140 mm
Radiators
Front: Up to 420 mm
Top: Up to 360 mm
Rear: Up to 140 mm
Filters
Front, top
Clearance
GPU: 432 mm
(287 mm with HDD cages)
Weight
12.59 kg
(Glass window: 13.15 kg)
Dimensions
539 x 281 x 553 mm
Materials
SGCC Steel, Tempered Glass
Warranty
3 years
be quiet! Silent Base 802 design and features
Image 1 of 3
be quiet!'s range of PC cases aren't obnoxious by design. The German company prefers the subtle approach to designing a case, making sure to balance functionality and practicality with aesthetics, which can so easily be upset with plenty of "gaming" cases out there. The Silent Base 802 follows much of the same design principles of other be quiet! cases, and this isn't a bad thing.
The Silent Base 802 looks great. It screams premium at you after unboxing, but it's fairly daunting as a mid-tower case since it comes in at a whopping 539 x 281 x 553mm. To put that into context, I view the NZXT H710i (one of the best PC cases) as quite the beefy case for size, but that comes in at 494 x 230 x 516mm, making the Silent Base 802 quite the beast.
It's also hefty to move thanks to the full metal construct with an optional tempered glass side panel. You won't be accidentally knocking this case over. But aside from the materials used, be quiet! went all out with the insulation for noise dampening. You'll find up to 10mm thick padding on the side and front panel.
But if the full plastic front cover isn't quite your thing, be quiet! includes an optional mesh panel, which can easily be swapped out. The case itself is fairly modular, allowing you to swap out the top panels to reveal the long exhaust vent. It's even possible to invert the motherboard tray and have your board installed upside down. And popping off the two side panels is a joy, thanks to the easy release buttons. No more screws!
be quiet! did a good job with the inside of the Silent Base 802 as well. There are plenty of HDD case mounts that can be installed in place of some removable covers. The PSU shroud is also removable, letting you extract the front section to allow for installing a massive 420mm radiator. This is a dream case for AIO water-cooling.
It's only when you turn the case around to look behind the motherboard tray does it get a little strange for this rather pricey PC case ($160 for the base model and $170 for the glass). The cable management is ... well, non-existent. be quiet! includes some velcro cable tiers with the case, but there's nothing pre-installed on the inside of the chassis, which is strange. NZXT and Fractal nail the cable management of their cases, which makes it strange to see be quiet! fall short here.
be quiet! Silent Base 802 building a PC
If you don't mind doing all of the cable management yourself without any runners or other handy features to guide you, the Silent Base 802 is a joy to build inside. There's so much space, almost too much space, inside for all of your parts. It's possible to install an E-ATX motherboard inside this thing.
I opted to install an ATX X470 motherboard with a Ryzen 9 3900X to really test out how good airflow and support is for AIO cooling. Using the NZXT Z73, which is more than capable of handling the heat output of the Ryzen 9 CPU with its massive 360mm radiator, cramming everything inside the Silent Base 802 was a breeze.
Throwing in an RTX 2060 SUPER for good measure, it was now time to run some tests. Comparing the results to the NZXT H710i and be quiet's own Dark Base 900 (rev. 2), we're looking at numbers well within expectations. I ran multiple tests with the plastic and mesh covers.
All fans were set to 50%, and I left the default configuration installed that ships with the Silent Base 802, so these numbers are relevant if you were to simply throw in your components and an AIO to call it a day.
Swipe to scroll horizontally
| Category | Idle | Load |
| --- | --- | --- |
| Plastic cover | 52 C (126 F) | 68C (154 F) |
| Mesh cover | 49 C (120 F) | 63C (145 F) |
For noise, with a room recording level of 38dB, the Silent Base 802 performed extremely well, coming in at 39dB with the plastic front panel and 41dB with the mesh cover. You'll be able to hear a little more noise from the front fans and GPU with the mesh cover installed, so if you're going to a super-quiet build, it's best to go with the plastic front panel.
Image 1 of 3
I really dig just how easy everything is to take apart. be quiet! has done a stellar job with the case's accessibility, especially if you only want to remove the dust filters for cleaning. Too often, I've found cases require long and tiring processes to extract dust filters, so it's good to see the Silent Base 802 simply requires removing the front panel.
The top filter sits atop the main panel, so it's even more straightforward. How everything comes together makes it possible to go all-out with RGB lighting if you so desire or keep a low profile with nothing other than a glow from the motherboard. The Silent Base 802 is all about noise dampening and airflow, which it achieves with flying colors. It's just a shame about the cable management and some other questionable design choices.
Should you buy the be quiet! Silent Base 802?
Who it's for
If you want to build a silent PC
If you have countless HDDs to install
If you want to use excessively large radiators
If you plan on using a custom water-cooling loop
Who it isn't for
If you want an aluminum case
If you want an easy case for cable management
If you want a case that isn't too big
There's no real wrong case to buy for your PC build. It all comes down to what you require from a chassis. If you need it to be as quiet as possible, the be quiet! Silent Base 802 is a solid choice. If you want plenty of space inside to install all your components and maybe even use AIO or a custom loop for water-cooling, the Silent Base 802 is a great choice.
If you're someone who doesn't really find the time to tidy up your cabling and instead wants a case to do most of the leg work, the Silent Base 802 really isn't for you. This mid-tower chassis is brilliant at thermal performance and acoustics, but it sadly falls short in cable management for a clean build. It's possible to achieve the desired results, but you have far fewer options than competing cases.
There's plenty to love about the case, too, as the ease of installing PC components, support for up to a 420mm radiator on the front and 360mm on the top panel, and gorgeous subtle design makes for quite the finish. There's also a lack of RGB lighting, making this more of a sleeper case for 2020. If be quiet! could sort out our few minor complaints, this would become one of the best in the mid-tower class.
Pure Silence
be quiet! Silent Base 802
Almost no compromise

be quiet! almost nailed it with the Silent Base 802. If the company can address the awkward feet, update the cable management on the rear of the motherboard tray, and make it just a bit more compact, it would be among the best in its class.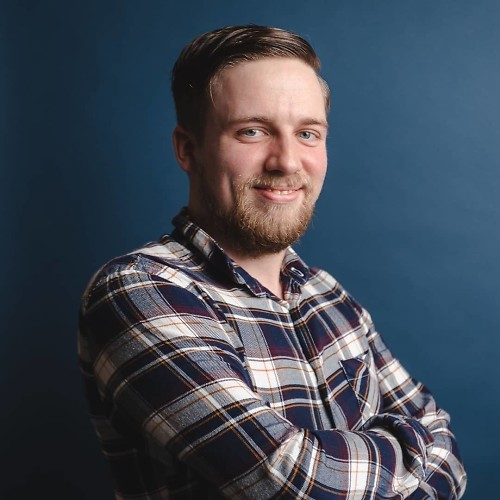 Rich Edmonds was formerly a Senior Editor of PC hardware at Windows Central, covering everything related to PC components and NAS. He's been involved in technology for more than a decade and knows a thing or two about the magic inside a PC chassis. You can follow him on Twitter at @RichEdmonds.