SiriusXM inviting users to beta test upcoming Windows 10 app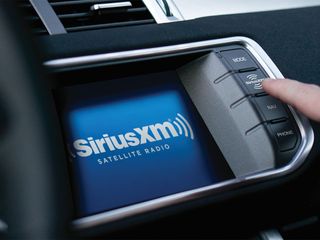 It looks like SiriusXM subscribers will soon have a way to check out their favorite satellite radio stations on Windows 10. According to a tip we've received, SiriusXM has begun sending out invitations to subscribers to participate in a beta test for an upcoming Windows 10 app.
From the email:
Though there's no timeframe given by SiriusXM for the test, the company does specify that the program only covers Windows 10 for PCs and tablets; Windows 10 Mobile is not included. Still, it's a good sign that an app is on its way.
Would you be excited to check out a SiriusXM app for Windows 10? Let us know what you think in the comments!
Thanks for the tip, George!
Windows Central Newsletter
Get the best of Windows Central in in your inbox, every day!
Dan Thorp-Lancaster is the former Editor-in-Chief of Windows Central. He began working with Windows Central, Android Central, and iMore as a news writer in 2014 and is obsessed with tech of all sorts. You can follow Dan on Twitter @DthorpL and Instagram @heyitsdtl.
FINALLY yes I would be more than willing to test their app

Ha, yesterday I was trying to find SiriusXM and Shade45 apps in store, but could not find them. Nice news, nice news..

Finally is right. I have been bugging them every couple weeks for the past 4-5 months. Now just need to make it universal and support Mobile and xbox. I think the latter might get them even more use.

Just need to know how to be selected to test.

Ditto. Been waiting for an app forever

Have it on iPhone yet would really like to have it on Windows 10.

Because it doesn't work that way.

ermm care to explain why?

I'd like to know why as well. Seriously - even the iOS version is nothing more than an app that connects to their online streaming site under the hood. Why not do the same for Windows devices as a UWP app? Its not a far reach, and as UWP,they could hit Xbox One, every windows PC, every windows phone all in one code tree.

Why not mobile? It's a check box! Click the checkbox!

Right, that aggressively engineered rapidly shrinking userbase must be very attractive to them....

Lol their better off partnering with Qualcomm to make an integrated receiver

too hard to implement backgroundaudio task?

I was about cancel my subscription.now? OK,I'll hold on. Please Sirius, make it for Mobile, too! But I would be happy to testthe app.

Overdue, especially since SiriusXM blocked 3rd party apps on Windows Phone but wouldn't release one themselves.

Would love to. How to join?

I'll use the Sirius XM beta app if they'll let me have a free subscription for the length of the beta program. Might be a good marketing gimic to get more people used to using their service.

Who cares about a PC app? Website player is excellent. Priority should be mobile app. Been waiting since the days of an excellent 3rd party app from WP7.8..
And I'm a 12 year subscriber-I'm expecting an email any day!

The reason is Flash Player is being discontinued by web browsers. Google has announced they should be removing flash from Chrome by year's end and Firefox is following suit soon thereafter as well. Essentially that leaves Opera and IE/Edge as the only flash capable platforms on PC and (mostly) Mac. I can't speak to Safari. Essentially that means using player.siriusxm.com as a means to listen to their internet radio service gets a huge axe in their user base by the end of the year - essentially 45% of the web browser market can't use the player site once they turn off Chrome alone. It's essential they drop flash and move on to other content distribution models such as apps. I'm hoping it's a true Win10 UWP app as that holds the greatest market potential for Windows, no matter the form factor. It would get them on Xbox as easily as it would PC or Mobile - one app for all form factors. As another commenter said "it's just a checkbox" when publishing to the Store.

People should care about PC apps. If DEVS made UWA they would have more users than Android & iOS combined Message delivered by Cortana's Lumia 950 XL Dual SiM

I would seriously consider reactivating my subscription if I could get Sirius XM on my W10M phone.

Did anyone here get the email inviting subscribers to join the beta test program? I would love to join, but don't know how...

Not I and I have looked every where and called Sirius too many times to count hoping I would get someone who knew how to get me registered Message delivered by Cortana's Lumia 950 XL Dual SiM

This is welcome news, albeit several years overdue.

have you tried the 3rd party app?

How could anyone pay for this? Their audio quality is like a dialup internet radio station from the late 90s/ early 00s at best.

The article and comments are about their Internet streaming capability. If this is what you are commenting on you are completely full of $h1t.

No need to attack me, I'm telling a known fact. Sounds horrible in my 2016 Cruze, my nephew's 2014 Altima, my sister's 2015 Malibu, shall I go on?

two words....reading comprehension. Try and read my post to you one more time then return. Hint, it should be obvious that I wasn't attacking you since you are talking about the sound quality in cars vs the subject of this article and all the other comments which is the INTERNET STREAMING product. But yes, the in-car sound quality is definitely lacking, but something when traveling out in the middle of nowhere is way better than nothing.

The audio quality on the SiriusXM iOS app and the web player are actually very good, even when set to "normal" quality. I'm not sure what headphone or speakers you're using to get late '90's dialup quality.

There's really no need for a desktop app, the browser player is fine on desk top but does not work on mobile. Forget the desktop app and get Mobile working

This is one app that I would subscribe to. I'll be looking out for it. Cheers.

Just spent a few hours online with chat and over the phone. They are denying a beta program now.

Wow, didnt know they still exist. I wrote a winmo App ages ago for listening to the service as they have really good shows. will love to try it but unfortunately it's restricted to USA users

I live overseas (US resident though) and access SiriusXM. VPN is your friend.


I know but even with that I can't, they dont accept overseas credit cards

I would be interested inting Win10 with a PC

Absolutely! I have been patiently waiting for this for a long time

Awesome! Please release for Windows phone too!

I thought they would NEVER get here. Woot

"It looks like SiriusXM subscribers will soon have a way to check out their favorite satellite radio stations on Windows 10." So you mean I can't use a browser? Of course I can, and I do almost every time I'm in front of my computer. Cool to have an app as long as it has some extra functionality over the browser.

So I guess this really is a UWP. According to this older article: http://www.winbeta.org/news/siriusxm-coming-windows-10-2016-according-re.... "Yes, we are currently developing a SiriusXM Streaming app to support Windows 10. The app will be available in 2016 for Windows 10 smartphones, tablets, and computers." This really is good news.

Great news.
I have 5 lifetime subscriptions with them, would love having an App finally, I've hoping ever since my 920 3 Phones later and finally bout time.

just use the 3rd party app
https://www.windowscentral.com/e?link=https2F%2Fclick.linksynergy.co...

THANK YOU FOR THIS!! Ive been searching the windows store for months for a 3rd party app. Youd think typing in "SiriusXM" would find this app, but nope! They REALLY need to get their search engine sorted out. Its ridiculous
Windows Central Newsletter
Thank you for signing up to Windows Central. You will receive a verification email shortly.
There was a problem. Please refresh the page and try again.