Smart Rewards program pays you in promotions for your loyalty to Verizon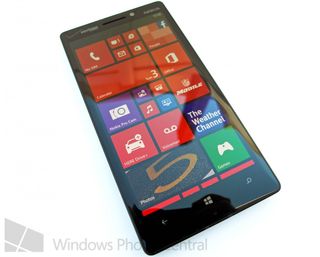 Verizon is providing subscribers with incentives for being loyal through a new Smart Rewards program. Described as a rewards program where customers gain "points...for their everyday activities and interactions with Verizon Wireless," the Smart Rewards program brings savings, discount offers, and promotions from established brands and local retailers to participants.
"The program delivers more value to customers in the form of discounts and savings of up to 40 percent on brand-name merchandise from more than 200 well-known brands, offers on local shopping and dining redeemable directly from a customer's wireless device, and travel including discounts at more than 26,000 hotels," Verizon said of its Smart Rewards program.
The aim of the program is to give Verizon and marketers more insight into your life. Customers can earn points by "signing in to the My Verizon online account management tool, paying your monthly bill, and other transactions like using the Verizon Trade In program or choosing paperless billing."
Are you ready to divulge more information about yourself to Verizon? Do you find that this is a good program?
Starting July 24, you can visit your My Verizon (opens in new tab) page to sign up.
Source: Verizon Wireless (opens in new tab)
Windows Central Newsletter
Get the best of Windows Central in your inbox, every day!
Chuong's passion for gadgets began with the humble PDA. Since then, he has covered a range of consumer and enterprise devices, raning from smartphones to tablets, laptops to desktops and everything in between for publications like Pocketnow, Digital Trends, Wareable, Paste Magazine, and TechRadar in the past before joining the awesome team at Windows Central. Based in the San Francisco Bay Area, when not working, he likes exploring the diverse and eclectic food scene, taking short jaunts to wine country, soaking in the sun along California's coast, consuming news, and finding new hiking trails.
This is an old service and it absolutely sucks.

I was just about research it, but I think you saved me some time. Besides, I'm maxed out on Bing credits for the day.

Everyone is different, might find something, might not.

Yep Service has been around a long time.. Ive got like 300,000 some points.. and there isnt much worth fooling with. Ive had it maybe 9 months now?

Why would I want to give marketers my information? They'd have to pay me a salary for that, not let me stay at a hotel every time I get whatever amount of points, which probably takes a few years. Stupid program to say the least.

Well, you are unknowingly doing it already. Why not worth this marketer? Lol

This could be true, but when you opt-in you lose any rights you had. You're information is worth more then you get in this program. Google even values your information at $500/year.

Well this is where I disagree. I feel we have no rights when it comes to advertising and targeting. Way too many sneaky analytics being run on each website/blog out there. Install Ghostery to find out.

Screw Big Red, can't wait to dump them.

;) best service I've ever had amongst the four. And with three lines at about $140 a month, it fits me. T-Mobile I just couldn't stand getting sporadic service. And the Icon rocks

Would you like to join T Mobile? We have quite a selection of Windows phones including very fast updates. I recommend the Lumia 810 especially. Excellent support. Somebody kill me now.

I actually want to jump to T-Mobile once they get new flagship - hopefully in the fall, but maybe not now that McLaren has been scrapped... :-(

From what I hear, I would avoid their JUMP program. I'm not in it but I think it has something to do with paying extra every month and being able to get a new phone every 6 months. Not ideal for Windows Phone users. As long as you have dev preview you shouldn't have to worry about their insanely slow updates.

Limited data and high prices...no thanks I dont care how good their service is it's not worth the high rate cost.

Prices are a little high, sure but, 99% of the time, where ever I am, I dial a call and it goes through. I cant say the same for AT&T or TMOUS in my area. Both others in my area have a lot of dead spots, a lot more than Verizon.... I have unlimed data with them, grandfathered in....Dont have to worry about this one...

They modelled it on Rogers' rewards programme. They should have done something simple and cool like Fido Dollars.

Eh Might as well. The L928 I have could use some remodeling.

Never gonna happen. They track me enough as it is and I won't give them permission to track me further. If I wanted that I would just buy an Android phone and let Google track me, and that will never happen.

;) they're actually the best of the four. Check their privacy page if you don't believe me. You have to give Verizon explicit permission to use your data: https://www.windowscentral.com/e?link=https2F2F... - just like how Microsoft does it. They have it, but you have to give the line explicit permission to do so. Or you can opt-out altogether.

How many points for an over-branded device? Posted via the WPC App for Android!

Although Bing Rewards is no different, its just another way companies like Verizon whore customers out by selling their metadata