Best Procreate alternatives for Windows
Drawing apps to use on your Windows devices that are better than Procreate.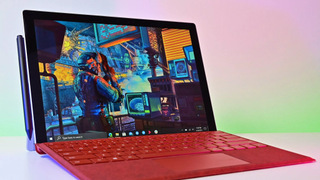 (Image credit: Future)
Procreate is many artists' go-to drawing program, but since it's only available for iPad and iPhone, it's not something that Windows users can easily gain access to. Fortunately, plenty of other amazing drawing apps on the market can work just as well as Procreate, if not better than it.
As with Procreate, the drawing programs on this list are best used on devices that offer pressure sensitivity and are coupled with a compatible stylus. For instance, the Surface Pro and Surface Pen are perfect examples of ideal drawing tools to use, with the best drawing apps for Windows.
Best Overall: Adobe Fresco
I've been using Adobe Fresco since it launched in 2019, and I'll choose it over Procreate any day. For one thing, it's absolutely free, super intuitive, has plenty of brushes, and offers dozens of other tools to help me create the artwork I envision. The pencil brush strokes react so believably that I often forget that I'm not using paper and pencil. Of course, digital drawing is far more forgiving, so I can undo it when necessary or mix brush types in a way that wouldn't work in real life.
Adobe Fresco offers far more tools than Procreate. One of the most important aspects for me is that Adobe Fresco allows both raster and vector layers within one document. This means I can create base images using pixel brushes and then go over them with crisp vector lines (which remain smooth no matter how much you zoom in or out) for a beautiful comic book-style effect.
There are also live brushes, which build upon each stroke to behave realistically. For instance, using a watercolor live brush believably spreads water and pigment effects with each touch of the stylus. I can also adjust the water-to-paint ratio to get the exact watercolor effect I'm looking for. Adobe is constantly adding updates to Fresco, so more tools are bound to come to this program down the line.
I've found that the free version of Adobe Fresco gives me access to more than enough brushes and tools for my drawing needs. However, there is a $9.99/mo subscription if you want access to more features.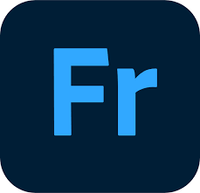 It's not often that you find a free drawing software that offers powerful vector brushes, raster brushes, and live brushes. Each brush works very realistically, but with more forgiveness than with their physical medium counterparts. It's also a very intuitive program to use.
Best comprehensive app: Adobe Photoshop
Adobe Photoshop is also one of my favorite programs. It is very common among professional artists since it can handle a wide range of tasks and has plenty of power to back it. There are dozens of brushes and layer options along with various selection and shape tools to give artists everything they need. Since it's so popular, there are also dozens of plugins to add additional abilities, such as the Stability AI plugin that allows users to create prompts and add AI-generated visuals to their work.
However, one of the biggest problems people have with Photoshop is that it can be incredibly confusing for beginners. It often takes multiple classes for users to really understand how to use it. For that reason, people who want to use Photoshop as a drawing program might find all of the extra photo-editing features unnecessary or even daunting. However, taking the time to master all of these tools can help an artist add even more effects to their work.
The good news is that since Photoshop is one of the most popular design tools in the world, thousands of tutorials and YouTube videos can teach you how to use it.
Of course, the other big problem many people have with Photoshop is the subscription plan. It's rather expensive at $20.99 per month, and there are no one-time purchase options.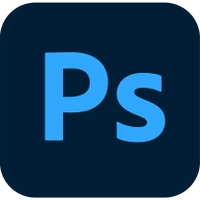 Adobe Photoshop | $20.99/mo at Adobe
Photoshop is the leading raster graphics editor on the market. It offers plenty of tools for digital drawing needs but can be very confusing for beginners. Fortunately, there are plenty of free tutorials online to get you better acquainted with it.
Best for Vector drawing: Adobe Illustrator
Adobe Illustrator is one of the most common companion apps to Photoshop, but while the latter works primarily in raster layers, Illustrator is a vector graphics program. Vector graphics scale with an image size to always remain sharp and crisp looking. For this reason, Illustrator and other vector graphics programs are usually used to make logos, billboards, website icons, patterns, or other imagery that might be used in various sizes. However, while Illustrator can import raster files, it is not meant to produce raster layers.
Illustrator is arguably easier to learn than Photoshop; just like its flagship sibling, there are thousands of free online tutorials to help get you started. To truly master it, you might need to take a formal class, though. There are dozens of fonts, and Illustrator makes it very easy to apply various effects to them. There are also tools to help you quickly create patterns or change line and fill effects for any selected layers. Additionally, Adobe offers tons of assets that can be accessed with additional subscriptions, giving you plenty of fonts and images to work with.
Illustrator shares the same big drawback that Photoshop does; you must pay a subscription to use Illustrator as there is no one-time purchase option. It's $20.99 per month to gain access to this vector graphics software. But considering it's the best in the industry, it might be worth it if you use it often enough.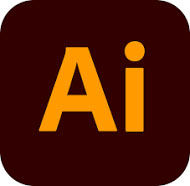 Adobe Illustrator | $20.99/mo at Adobe
Illustrator works primarily with vector layers and brushes, making it ideal for graphic design projects like logos, icons, billboards, and other imagery that you want looking crisp regardless of size.
Best comic book creator: Clip Studio Paint Pro
Hand gestures and complicated body positioning pose some of the biggest challenges for artists. If you primarily like to draw comics or manga, then Clip Studio Paint Pro is here to help get complicated positioning correct.
Clip Studio Paint Pro has a huge library of 3D assets, which you can place in a document and then draw over. Say, for example, you want to create a dramatic scene where someone is running toward the viewer. You can drop in a 3D human figure and pose it the way you want before drawing over it on another layer. There are also object assets like trees, school desks, and much more to help you position a scene and get everything looking right before drawing your own take on everything.
Not looking forward to posing complex finger positioning? Clip Studio Paint Pro also offers AI scanning, which reads finger positioning from a camera and then copies it onto a 3D figure for you. Pretty nifty, eh?
This drawing program is set up somewhat similarly to Photoshop, so anyone already familiar with drawing programs should be able to adjust to its drawing tools quickly. However, it also offers more in-depth animation options as well as both vector and raster brushes to help you make the exact look you're going for.
It's crazy to think that all of these assets and an amazing drawing tool are available at such a low price (and without a subscription too). Clip Studio Paint Pro really is a fantastic option for comic book and manga creation. Not to mention, the low price makes it a great budget buy.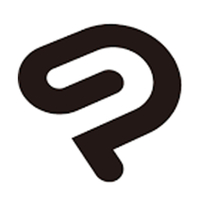 Clip Studio Paint Pro | $49.99 at Clip Studio
This program comes with dozens of assets that you can use as references when drawing in comic book or manga styles. You can even pose 3D models of humans and then draw over them on another layer for realistic and difficult angles.
Best Photoshop alternative: Affinity Photo 2
Serif's Affinity programs are perfect for people who want to use Adobe but are turned off by the subscription. Affinity Photo 2, specifically, is a Photoshop competitor, and it offers most of the same photo editing and digital drawing tools to help you create the artwork you envision. However, you only have to make a one-time payment to gain access to it.
The program's pressure sensitivity feature is very good on compatible Windows devices that use styluses to help you get the exact look you want from your strokes. This software also handles large files easily and can apply effects quickly (as long as your Windows device is powerful enough to keep up).
There is a huge brush library with different textures and thicknesses to add depth to any drawing. Plus, the layers are easy to work with and offer Mask Layer options similar to those found in Photoshop.
Due to its layout, those who are already familiar with drawing programs like Photoshop will be able to adjust to Affinity Photo 2 very quickly. However, it will take more work for beginners to really get the hang of it. While not as popular as Photoshop, there are dozens of video and written tutorials online if you need help.
If you're interested, you should check out the free trial and see if Affinity Photo 2 works for your artistic needs.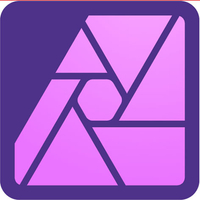 Affinity Photo 2 | $70 at Affinity
This raster software behaves very similarly to Photoshop but doesn't require a subscription. Pay for it once, and you'll have access to it forever. Plenty of brushes and Mask Layer effects help you get the exact look you want from your work.
Best for graphic designer beginners: Affinity Designer 2
While Adobe Illustrator is the industry standard for graphic design vector creations, Affinity Designer 2 is an excellent alternative for those just getting into the art industry. It's also a great choice for anyone who wants Illustrator but is turned off by the forced subscription plan. With a one-time purchase, Affinity Designer 2 gives users powerful vector tools very similar to Illustrator's tools.
The free trial makes it easy to get a feel for the program. If you decide you like it, the fixed price point of only $70 is really good compared to other vector graphics programs out there. Affinity Designer 2 offers plenty of layer effects and has a similar layout to competitors in the industry, making it easy for graphic design veterans to jump into it.
It offers plenty of fonts and effects to create unique designs. Plus, the Shape Builder Tool can help you quickly create any shape you're looking for by adding or subtracting segments from the whole. You'll be able to create distinct logos, icons, and other imagery in no time.
While not as commonly used as Adobe's programs, there are still plenty of other Affinity Designer 2 users out there. As such, you should be able to get community assistance or find online tutorials to help you with your projects.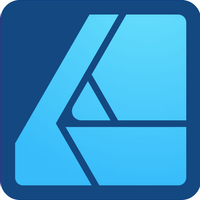 Affinity Designer 2 | $70 at Affinity
This vector software basically gives you Adobe Illustrator-level tools, but without having to pay for a subscription. It's perfect for creating logos, billboards, website imagery, or any other projects that might need to be scaled to different sizes.
Krita
Whether you're a digital drawing beginner or a designer veteran, Krita is an amazing Photoshop alternative. Despite being free, this open-source drawing and 2D animating program doesn't skimp out on the tools. It's relatively easy to use for people who are already familiar with drawing programs, and there is a large community of users for beginners to learn from.
Krita provides a large library of brushes, and it's easy to work with them in layers. Whether you're going for a more realistic look or a cartoony one, the presets can help you create what you're looking for. This open-source software also features some simple 2D animation tools, allowing users to add movement to their work.
As with any program, Krita has some faults. Some of the tools and layouts of the software don't feel as refined as Photoshop. On top of that, this drawing program sometimes receives updates that can cause problems or make it unusable until issues are resolved. Granted, this can happen with any drawing program, but it seems to happen more often with Krita.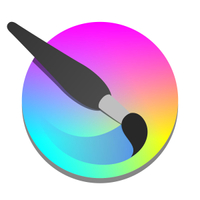 While not as refined as some other programs on this list, Krita is a powerful drawing tool with plenty of features to create high-quality art. It's absolutely free and provides tools for digital drawing and 2D animation.
Drawing programs that are better than Procreate
Why you can trust Windows Central Our expert reviewers spend hours testing and comparing products and services so you can choose the best for you. Find out more about how we test.
Procreate has a handle on the iPhone and iPad market since it's only designed to work with Apple's devices. However, there are plenty of drawing programs for Windows that work just as well as Procreate, if not better. Some of the best drawing programs for Windows are free while still providing a huge library of brushes and other tools.
My absolute favorite drawing program is Adobe Fresco. It's free to use but allows for both vector and raster layers within one document. This software regularly receives updates with new tools and features, and it will likely continue to do so for a very long time.
If you're looking for a more comprehensive drawing program, Adobe Photoshop is the ideal tool for you. It's the design standard within the industry and offers a wide variety of tools, fonts, effects, features, and assets for artists to use. However, it can be challenging for beginners to learn unless they take dedicated courses for it.
Prefer to work primarily with vector graphics? Adobe Illustrator is the go-to graphic design software. It's slightly easier to learn than Photoshop and has a huge, dedicated user base to learn from. There are tons of fonts, shapes, and effects to use within your work to give your projects the exact feel you're going for.
Get the Windows Central Newsletter
All the latest news, reviews, and guides for Windows and Xbox diehards.
Self-professed gaming geek, Rebecca Spear, is one of Windows Central's gaming editors with a focus on Xbox and PC gaming. When she isn't checking out the latest games on Xbox Game Pass, PC, or Steam Deck; she can be found digital drawing with a Wacom tablet. She's written thousands of game guides, previews, features, and hardware reviews over the last few years. If you need information about anything gaming related, her articles can help you out. She also loves testing game accessories and any new tech on the market.